Looking for fun flowy mountain biking trails for this weekend near Atlanta?
Saturday
We left home at 12.30 PM and got to Olde Rope Mill Park in Woodstock, Georgia at 1.30 PM. We had friends to come ride with us that day. So we met with them at the parking lot and started our group ride on the Mill at 1.43 PM. The weather was cloudy and warm (67 ℉).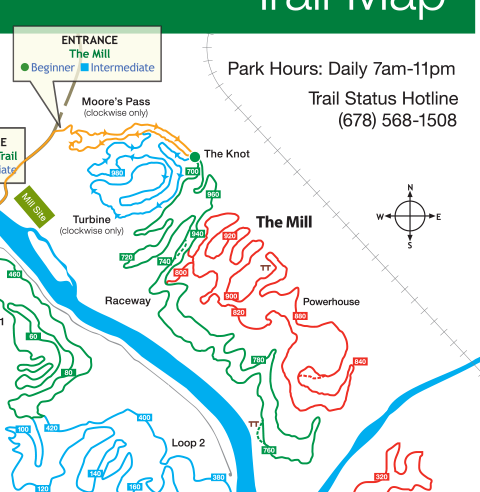 The Mill
The Mill consists of 4 different trails.
Moore's Pass .5 Miles (Beginner)
Raceway 1.8 Miles (Beginner)
Turbine 1.0 Miles (Intermediate)
Powerhouse 1.8 Miles (Intermediate)
You can visit http://sorbawoodstock.org for more information of the trail.
We finished our ride on The Mill around 3 PM. Trent wanted to do more riding on the other trails (Explorer, and Avalanche Trails), so Tsali and I wait for him and hung out with our friends at the picnic area right by the parking lot. We left the park at 5 PM and headed back home.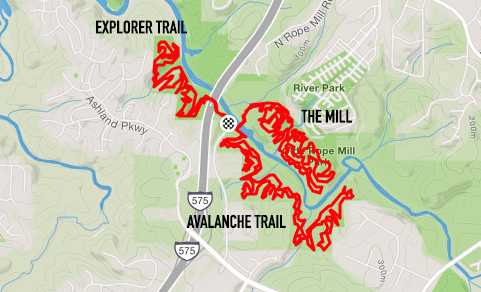 More information of this ride is here. https://www.strava.com/activities/1280914187 And if you want, you can follow Trent's Strava too!
Olde Rope Mill Park is a family friendly park. You will see many families come here for hiking, fishing, biking, kayaking, having a picnic, and family photo shooting.  Especially this time of the year, it is a good place for family photo shoots. We spotted at least 3 families with their photographers getting their Christmas photos done there.
There are other fun trails you can ride at the park too. We didn't get a chance to record our rides on camera that day. But you really should check them out!
Explorer Trail (Loop 1, 2, and 3)
Avalanche Trail (Loop 1, 2, and 3)
Gear
Since we already had a lot of GoPro accessories, we just needed to get a tripod adapter/screw adapter for Sony Cam so that we can mount this Sony Cam with all GoPro accessories. (I put the link where you can get the tripod adapter below.)
This trip was the first time for us to use our Sony FDR-X3000 to take proper action shots from our mountain bike rides (without using my hand holding the camera). I mounted the camera with a GoPro Chest Mount.
Sony Camera Settings:
1080p 30fps Wide Angle
Uploaded to YouTube as 1080P HD preset
Our Camera Gear:
Sony FDRX3000: https://goo.gl/5Dtqxf
Sony AKA-MCP1 Multicoat Protector: https://goo.gl/Do1uUr
Tripod Adapter/4 pc Screw Adapter Set for Sony Cam: https://goo.gl/hq37FX
We hope you find this article helpful. Please feel free to let us know if you have any comment or suggestion. We'd love to hear from  you!