In 2018 Yeti Cycles hold their 17th Annual Yeti Tribe Gathering in Snowmass, Colorado from July 27 – 29, 2018. It was the first time for both of us (Trent and I) at the gathering.
It was our first time at the Yeti Tribe Gathering and it turned out to be one of the best mountain biking experiences we've had.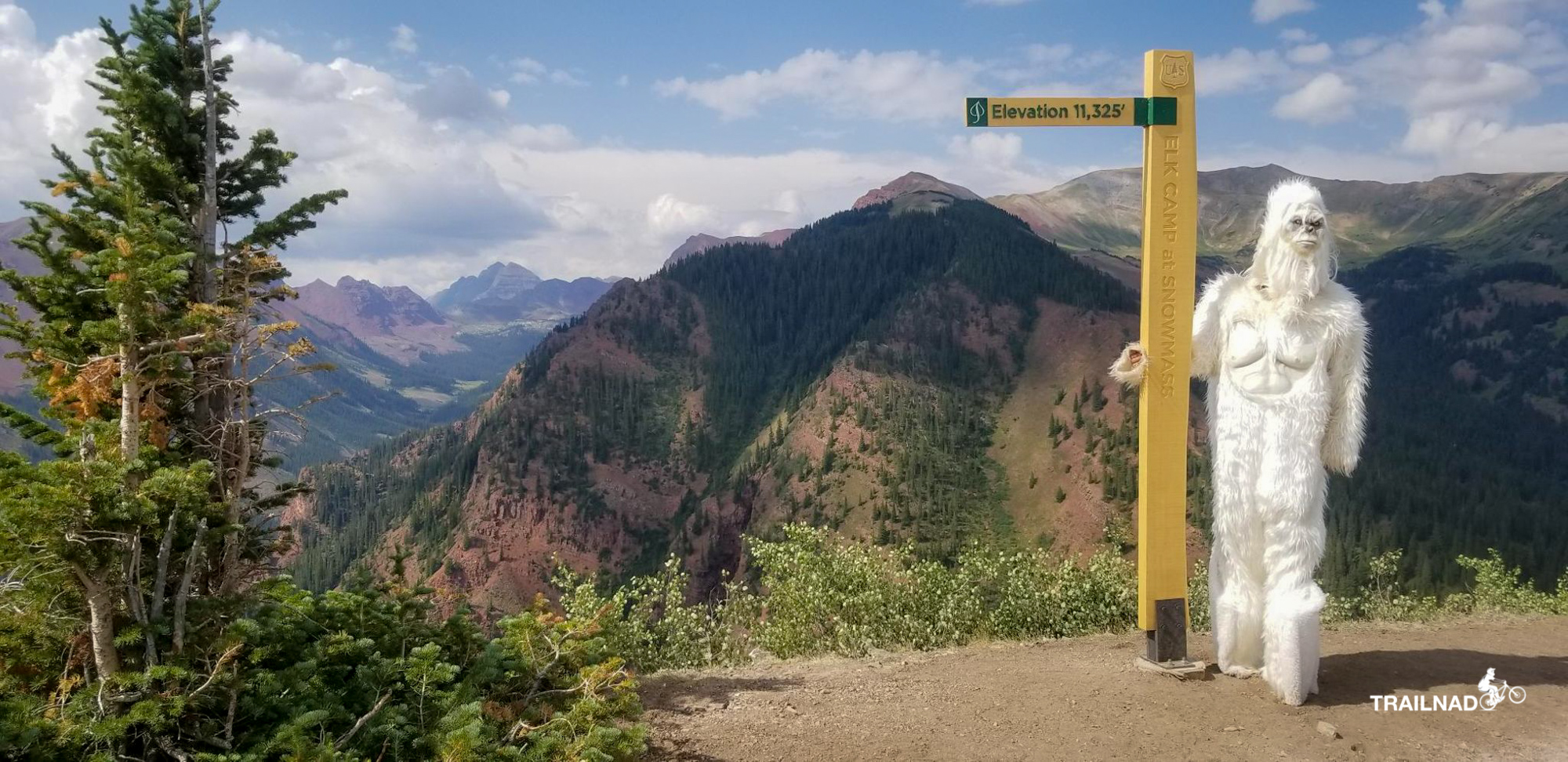 The Yeti Tribe Gathering is an event that Yeti Cycles holds every year both Internationally and inside the United States. The goal is to gather a diverse group of Yeti bike owners who share the same passion of riding a Yeti and mountain biking. This turns out to be such an awesome idea in my mind.  Combining those who love mountain biking in the same place with good beer, epic rides, and fist bumps for days… I think you get the idea..
Trent bought his first Yeti in March 2017.  Me? I don't have a Yeti only my beloved golden Santa Cruz (Superlight) bike.  When you own a Yeti and you register your bike with them, you instantly become a member of the "The Tribe". Therefore, Trent got the invited and both of us decided to go. The price was $510 for both of us and this included – two nights of camping, 4 meals, a t-shirt/mug, and 2-day lift pass for Snowmass Bike Park. Along with that price they also offered free beer and heavily discounted Yeti gear. Of course, we decided to go with our baby Tsali (our golden retriever son) too.
Since this is a Yeti Cycles' event, we couldn't be walking up with some old "Santa Cruz" so we decided to rent a Yeti SB5 Beti from Venture Sports in Beaver Creek, Colorado to ride in Snowmass. It was my first time riding a Yeti as well. The rental was not cheap. It was around $100/day (included insurance) but it is totally worth it for the experience. Without insurance it costs around $75/day. I'd advise you to go with insurance if you can. It gives you a little more piece of mind so you can really enjoy riding (or shredding if you prefer) without being worried about crashing.
Our First Day – Friday July 27, 2018
We got to Snowmass Recreation Center, the first campers started showing up around 10am. Since we had Tsali with us, we decided to car camp and hunker down at the parking lot the first night. After we had finished setting up our car around 11:30 am, we rode our bikes from Snowmass Recreation Center to the Aspen Snowmass Bike Park. It was my first time to ride at a bike park. Trent had done his for the first time at Breckenridge Bike Park just a few days before. And OMG!!!  It was a blast!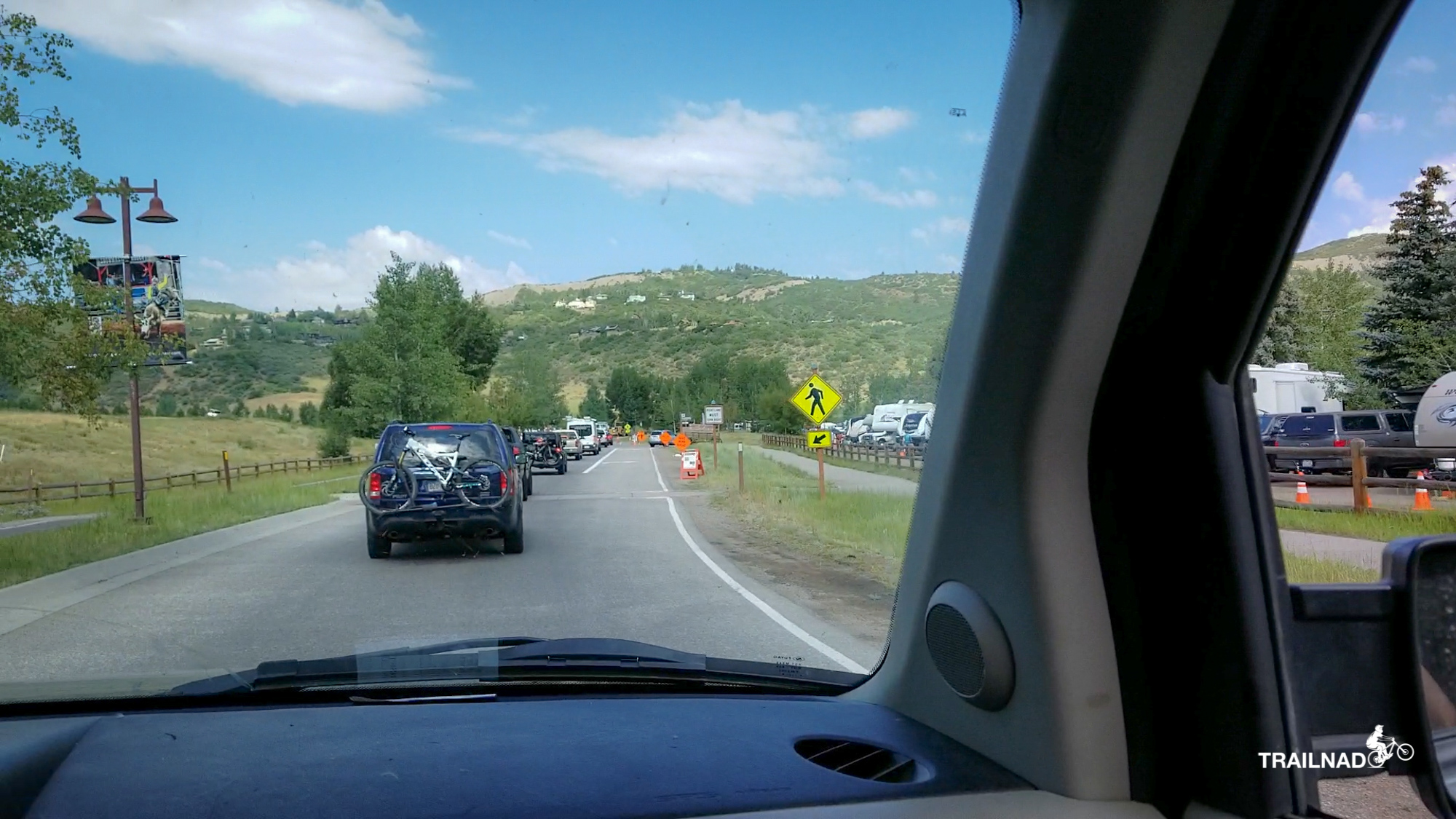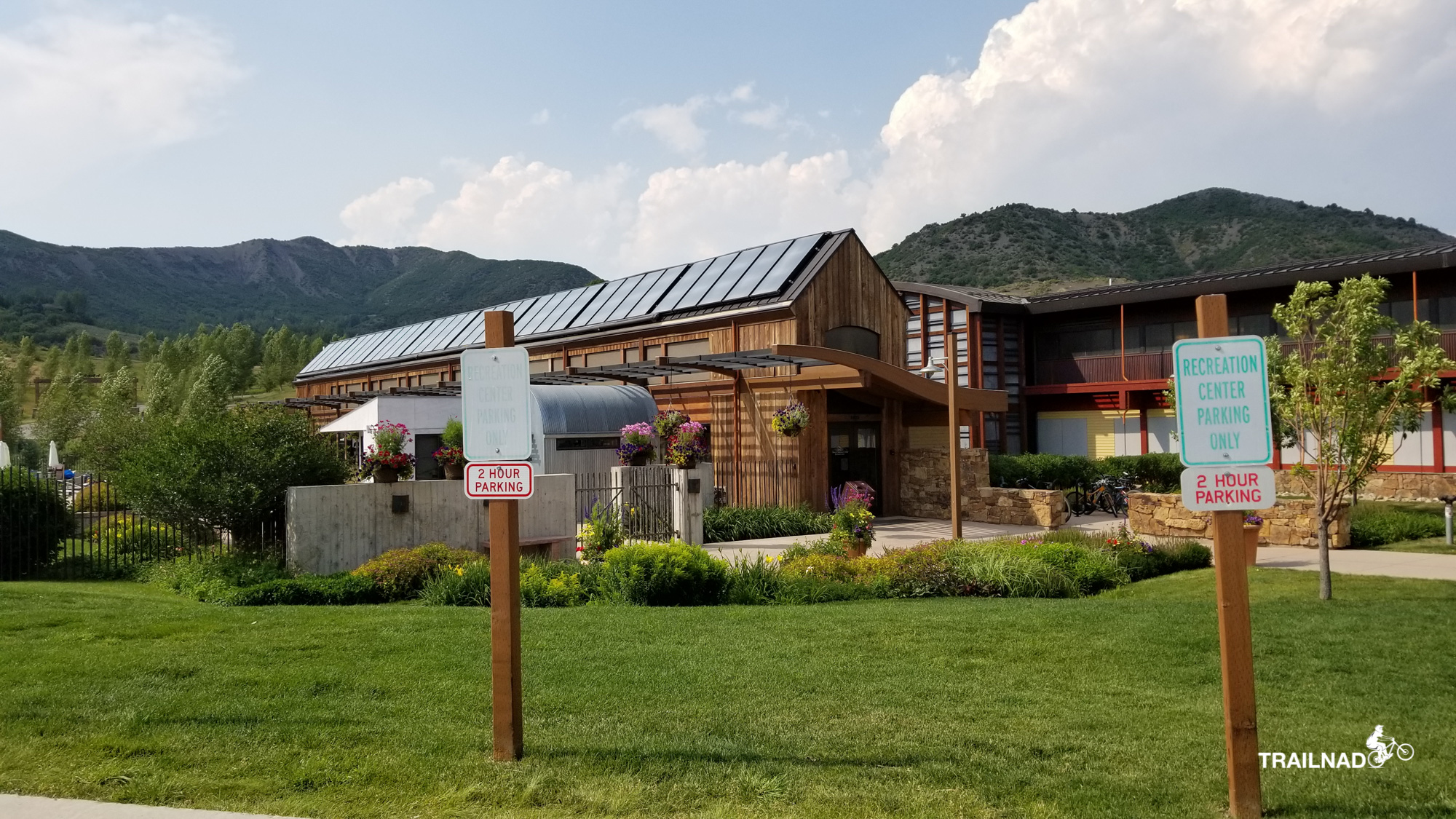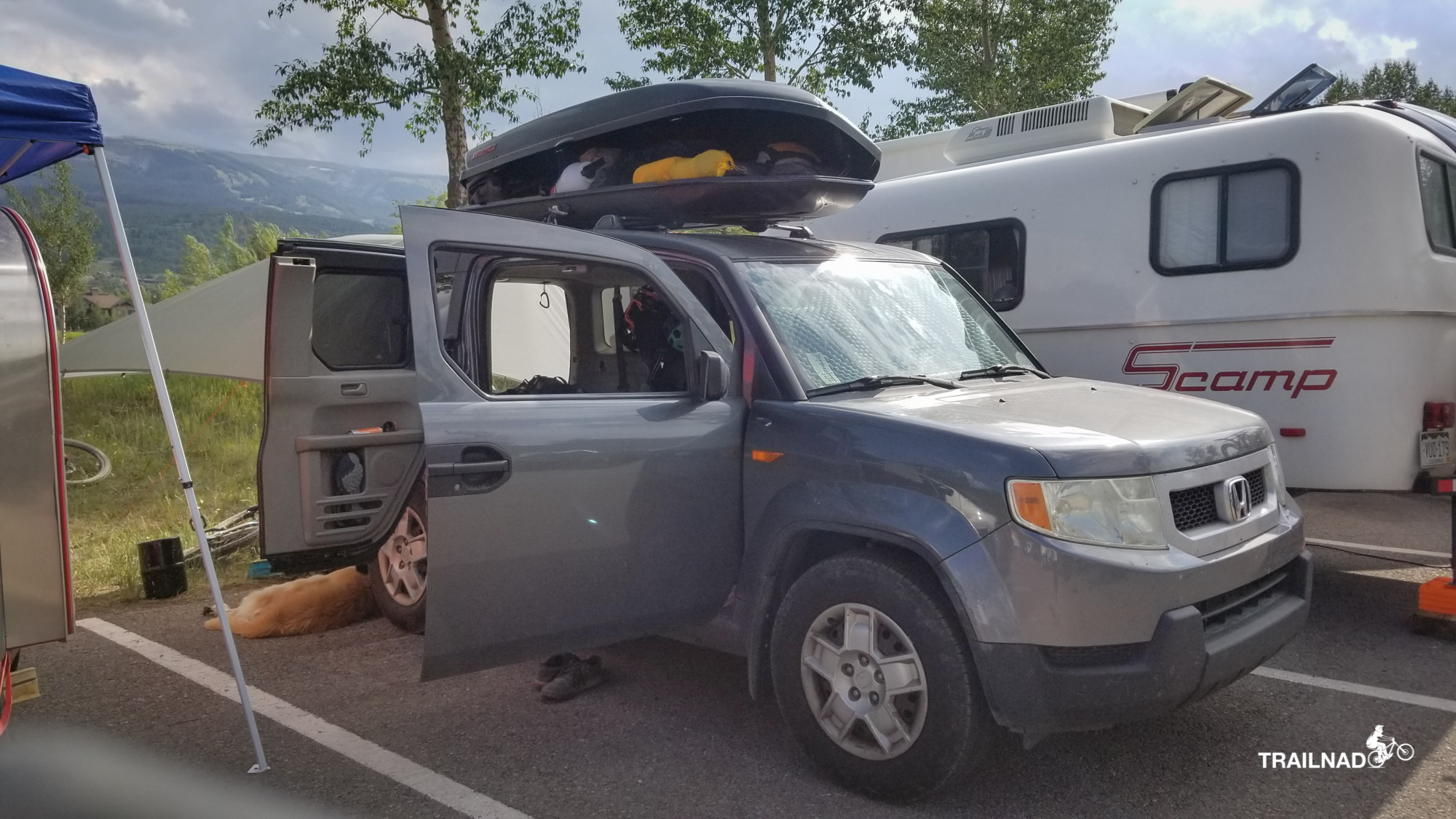 We took the gondola all the way to the top with our bikes. Then we rode down on Vapor Trail, then Viking Trail all the way down. I was REALLY smiling all the way riding down thinking to myself …This is so freaking awesome and magical! I was having so much fun and I wanted to do it all day long everyday! We were done riding at 2 pm because we wanted to go back to check on Tsali at the camp site to make sure that he was doing ok.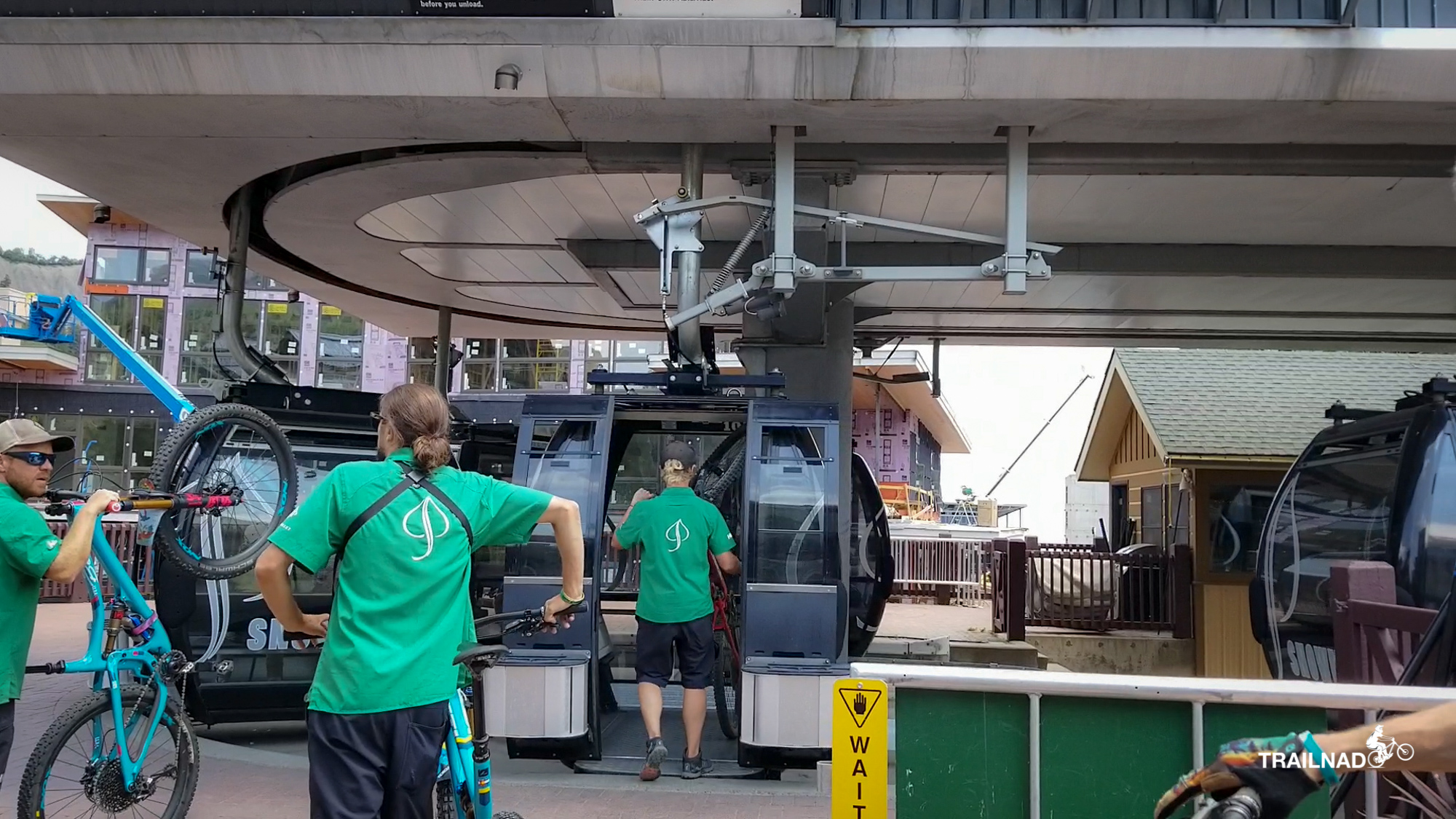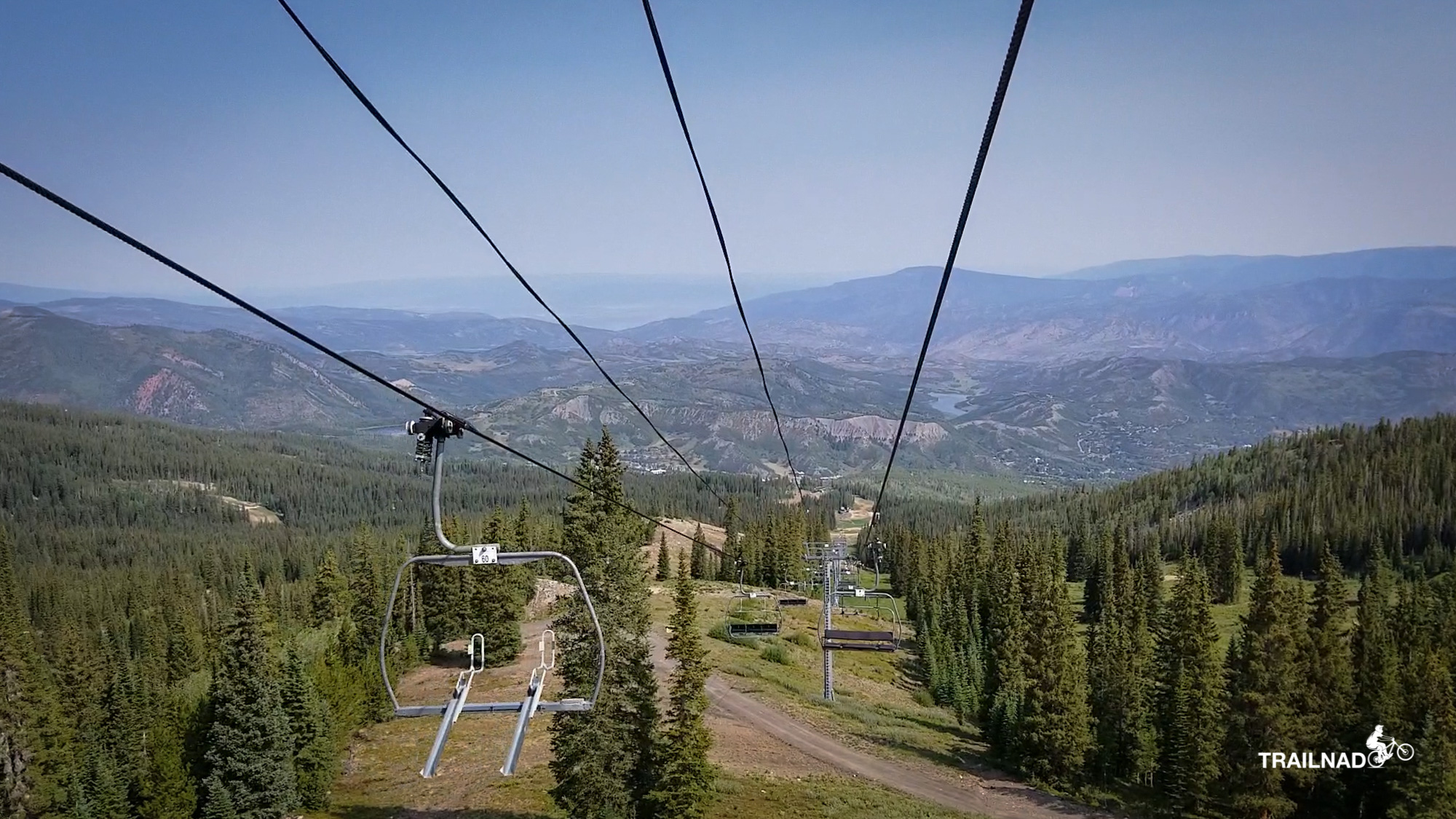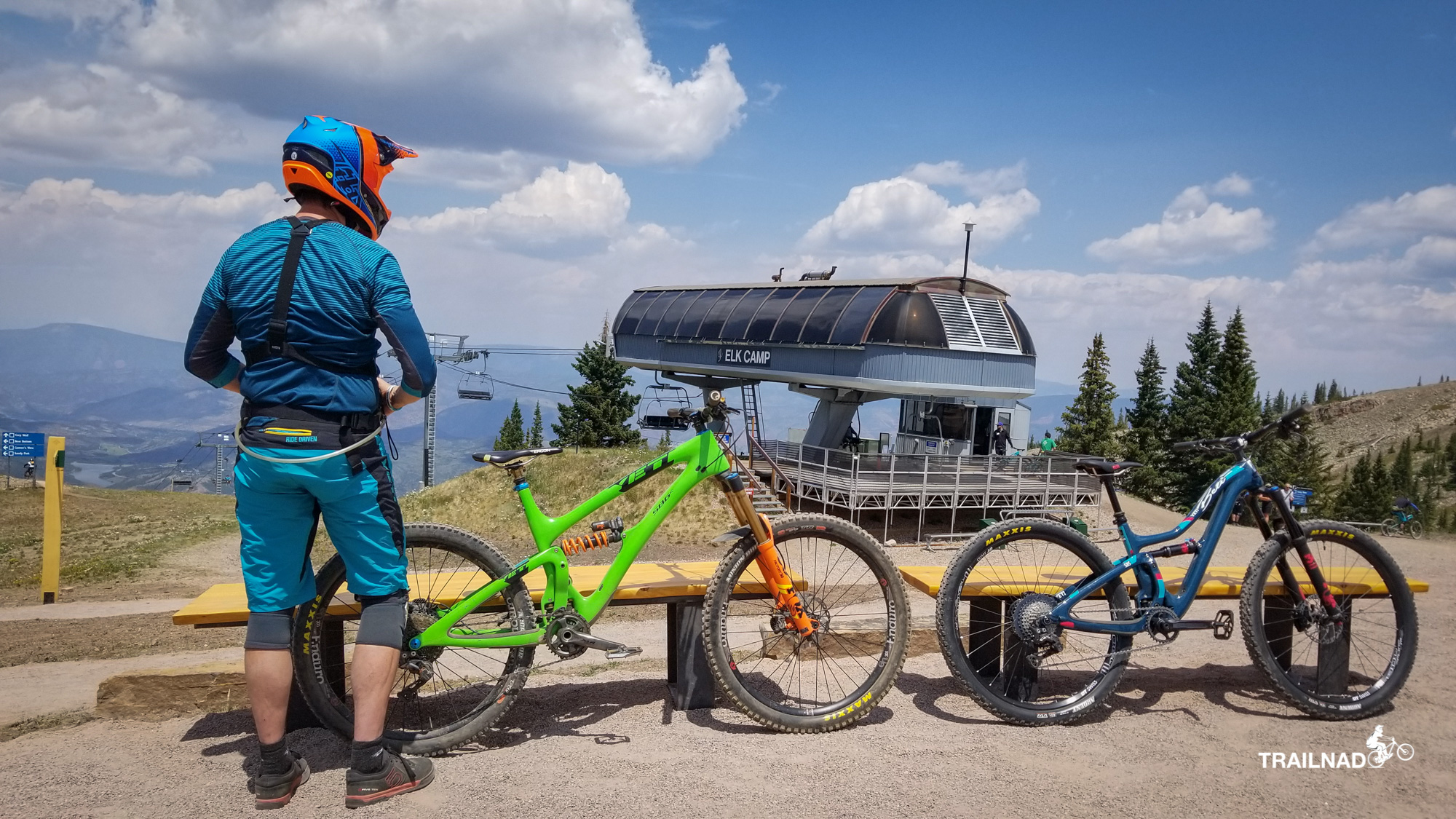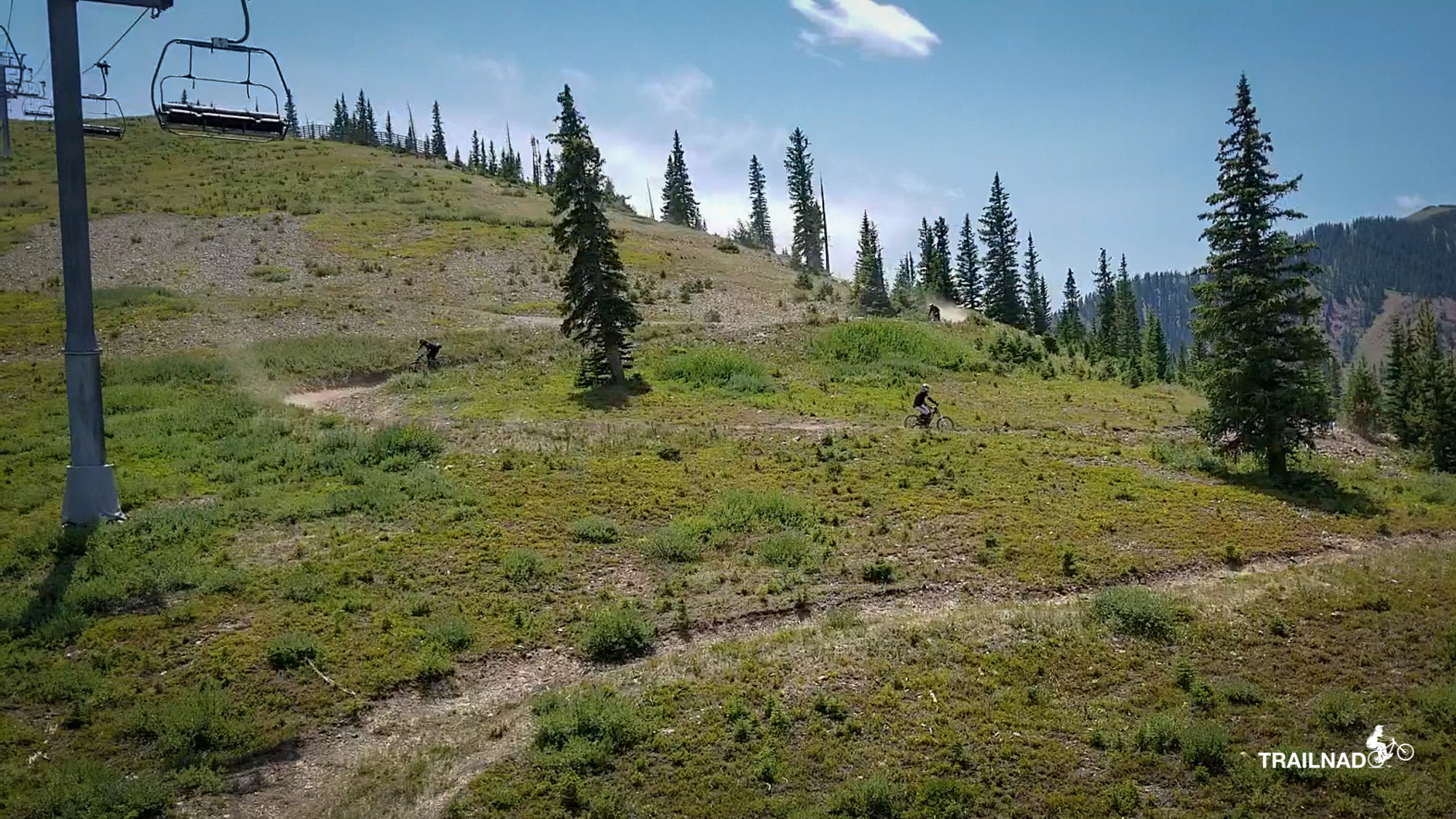 Then it was the time to socialize.  Believe me, we are not the most extrovert people, nor are great at making new friends.  However, the environment and the group of people that you meet there made it so easy for you to make new friends.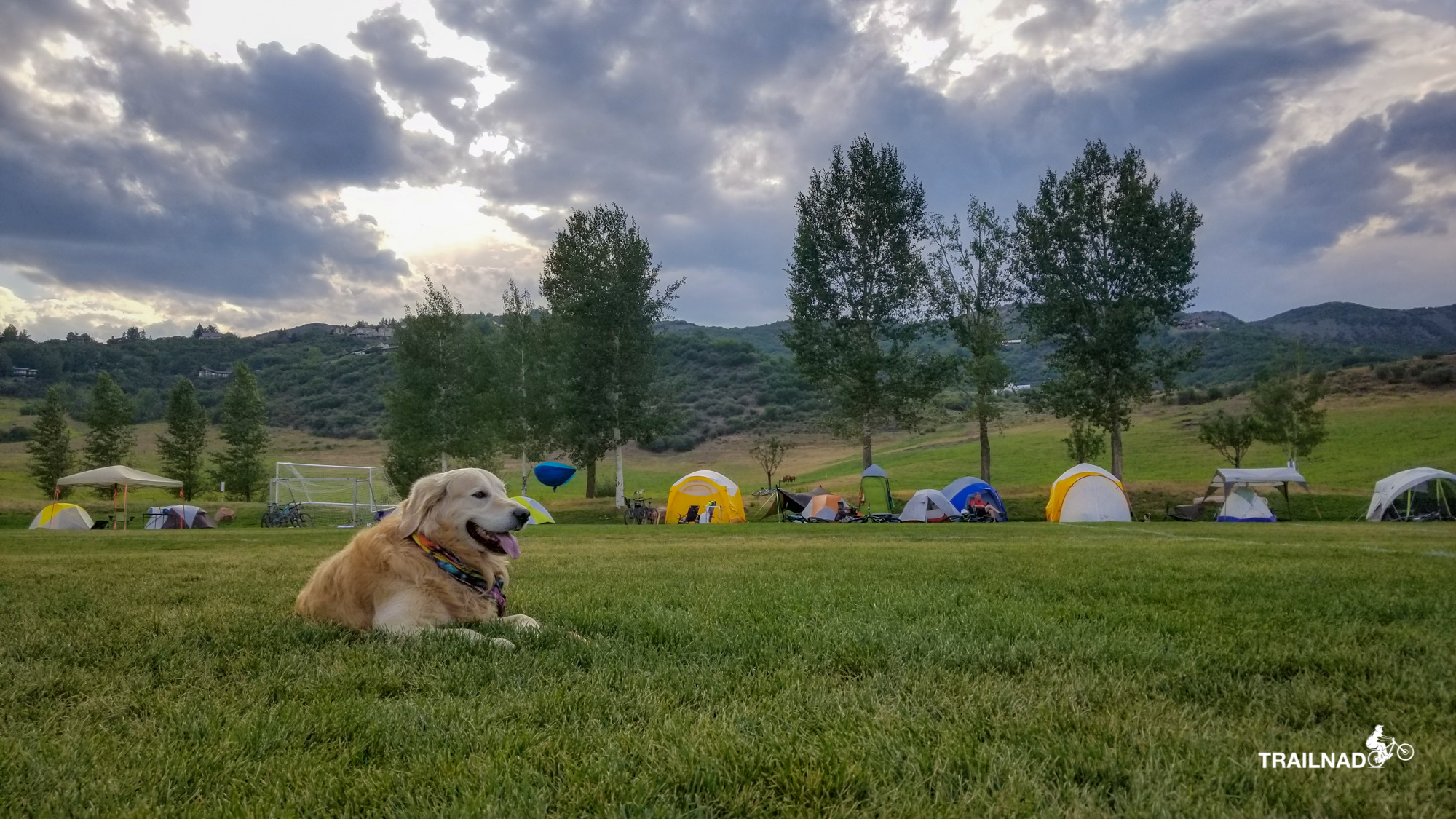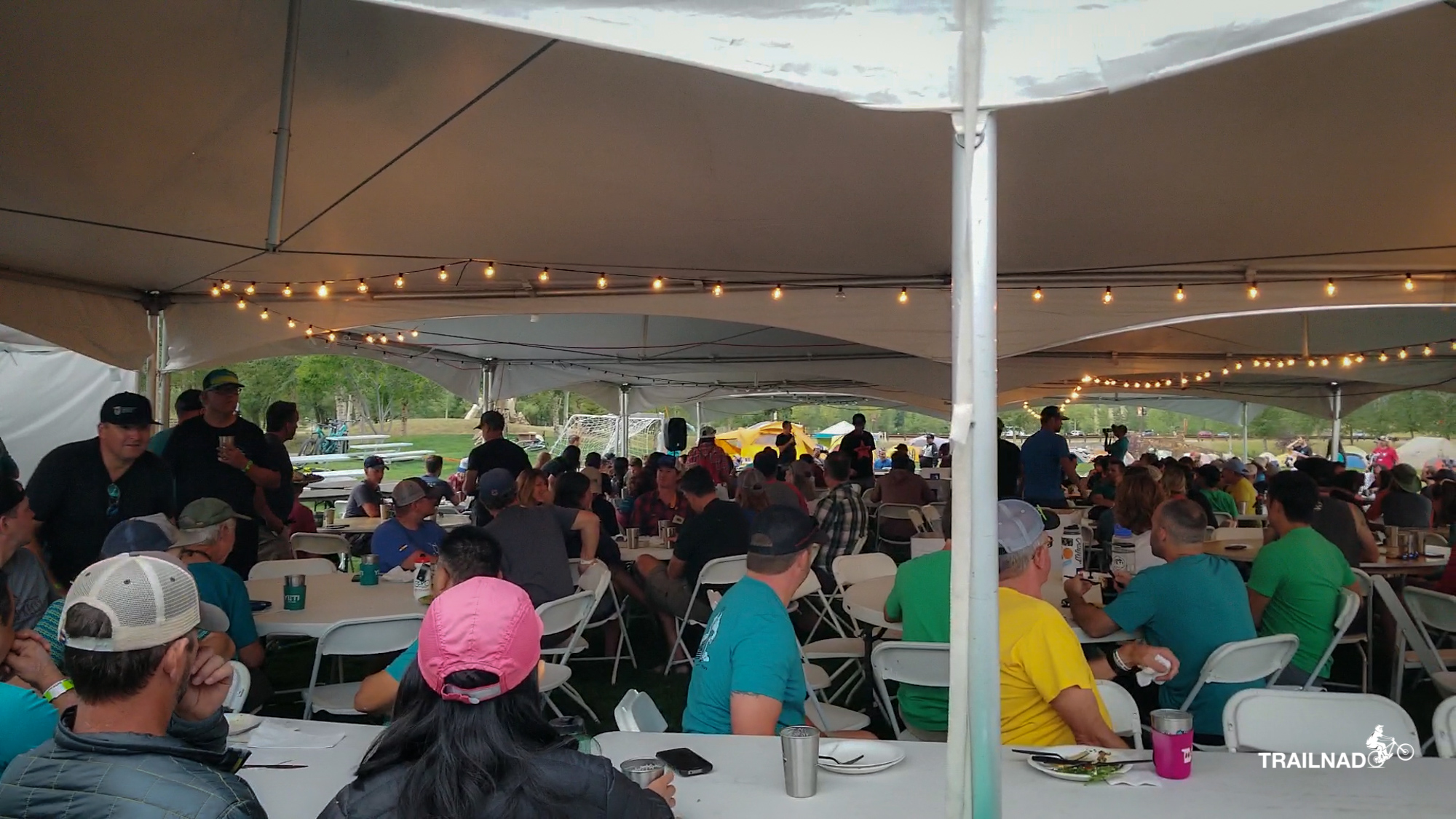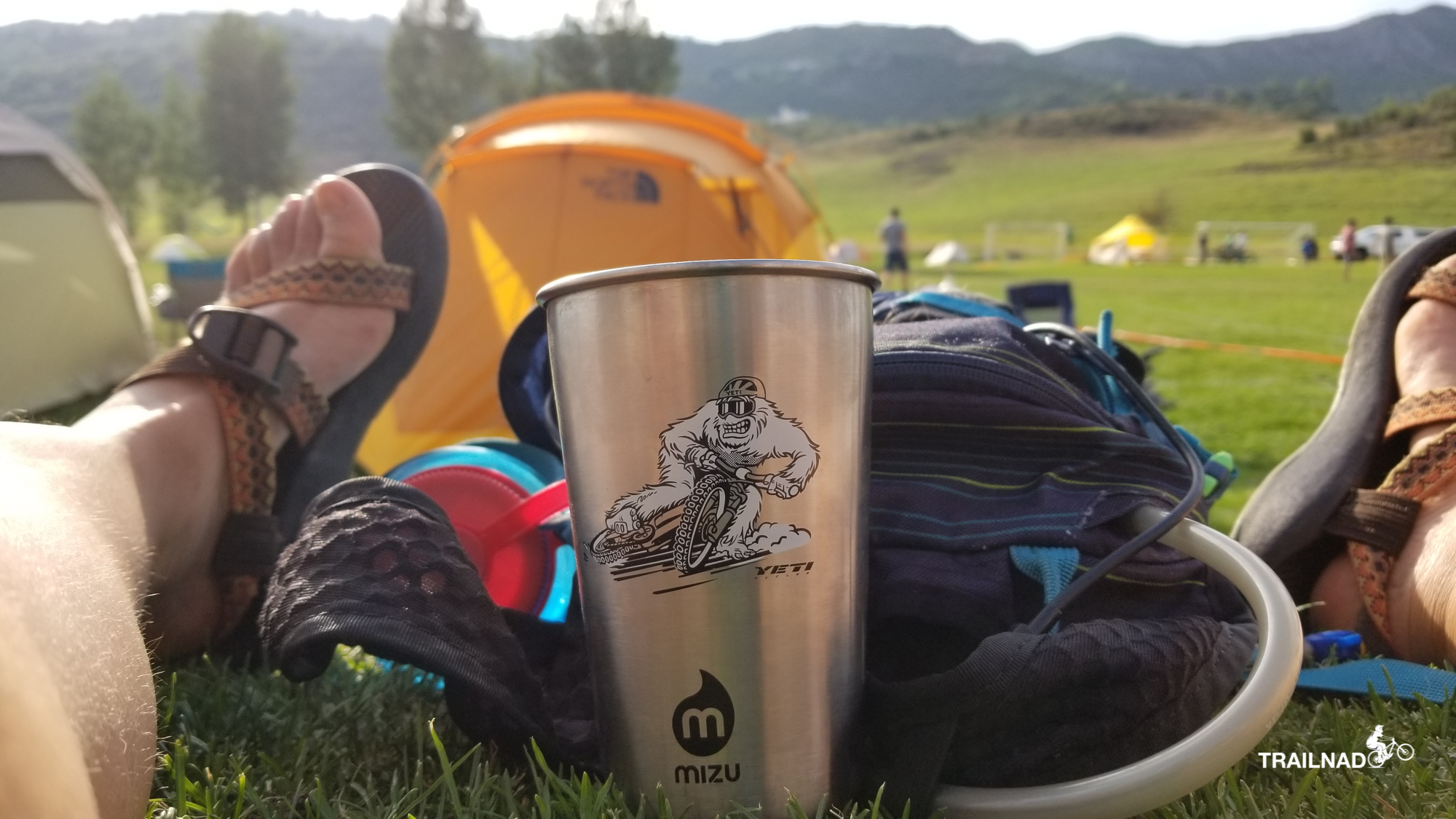 Everyone was really nice and more than that we all had the same passions; mountain biking and the outdoors. It was really easy to start a conversation from what bike we ride, what trails we like, youtube channels we love, and it kept going…  I told myself that day, this was a total dream comes true.  … the scenery, the food, the booze, the people, the conversation, and that we were there doing what we love…  It was wonderful.
Our Second Day – Saturday July 28, 2018
In the morning, the tribe headed out to do the 2-part ride.
Part 1 (12 miles) – https://www.trailforks.com/route/2018-yeti-tribe-gathering-part-1/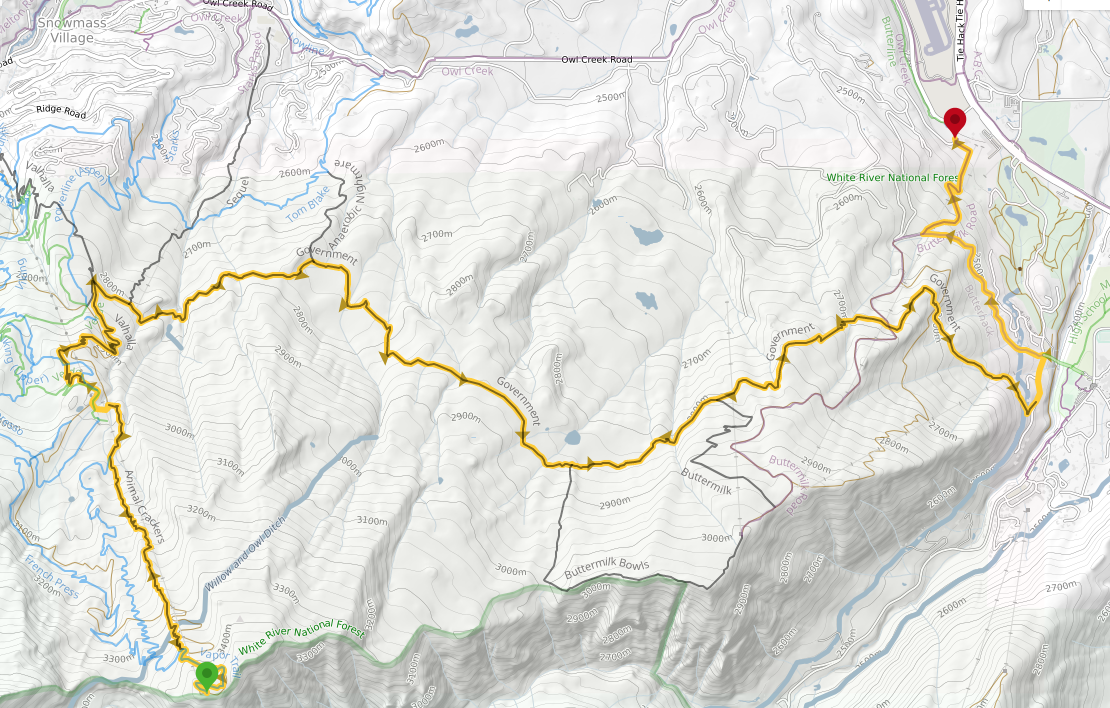 Part 2 (19 miles) – https://www.trailforks.com/route/2018-yeti-tribe-gathering-part-2-8672/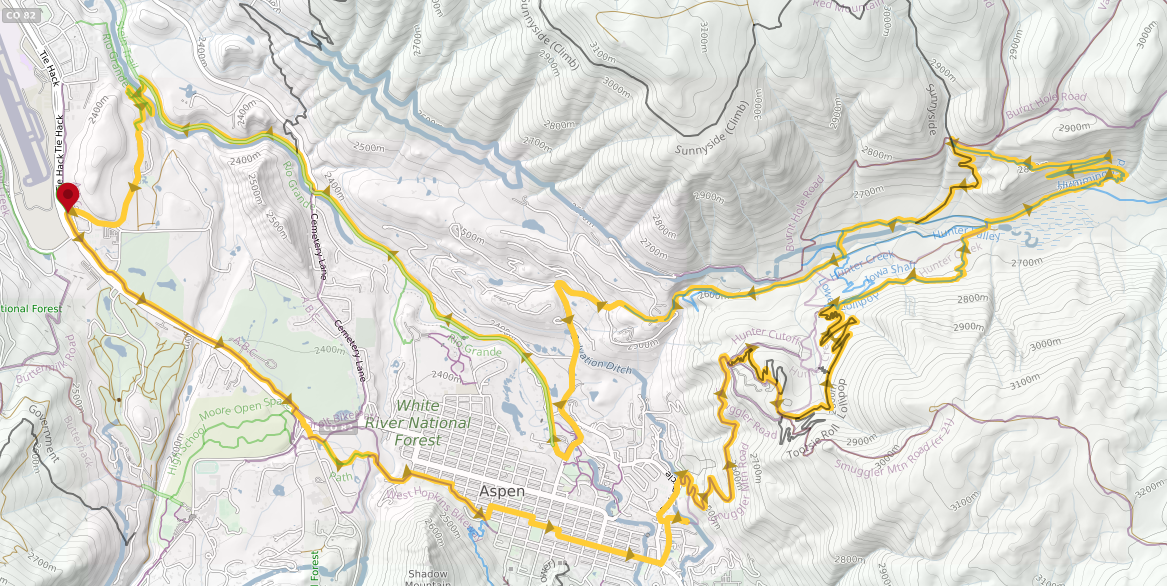 Trent went to do Part 1 ride. Since I knew that I was still not that great at riding at downhill park and riding with tons on people downhill might not be a good idea at that time, I decided to stay with Tsali and we both took a little hike around the area. All of us enjoyed the day very much.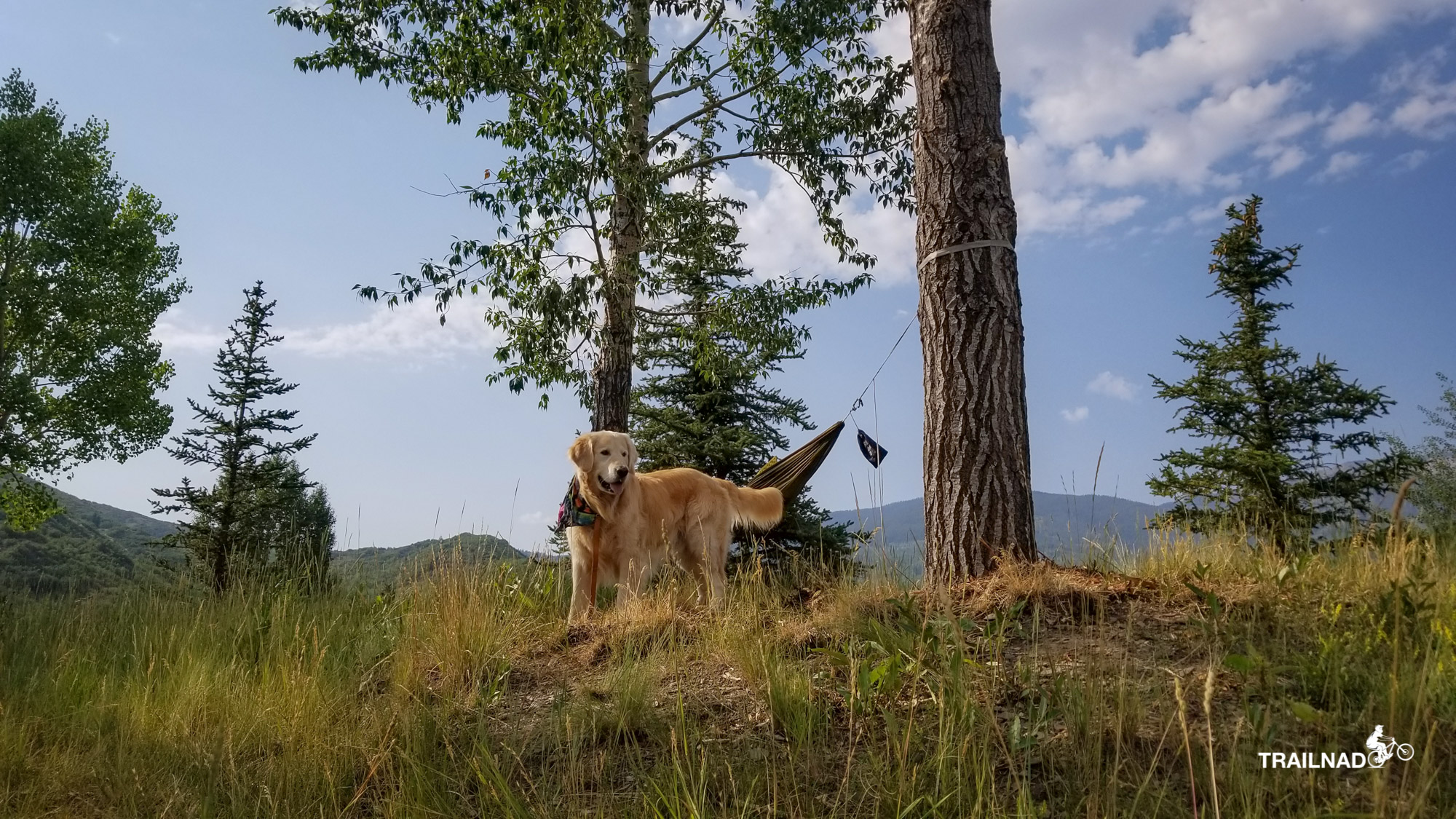 In the evening, there were a lot of activities and games. We made more new friends and it was so much fun.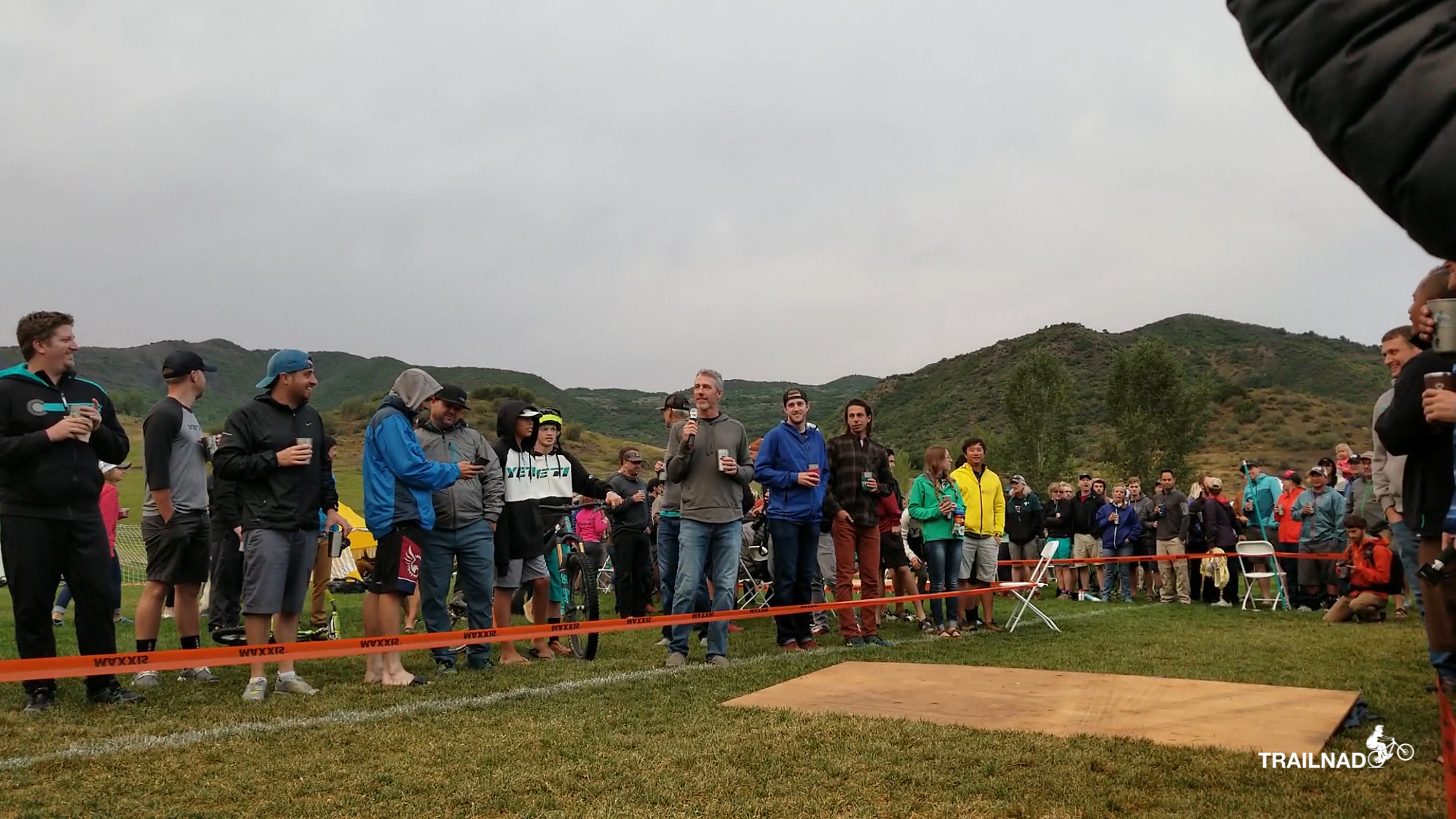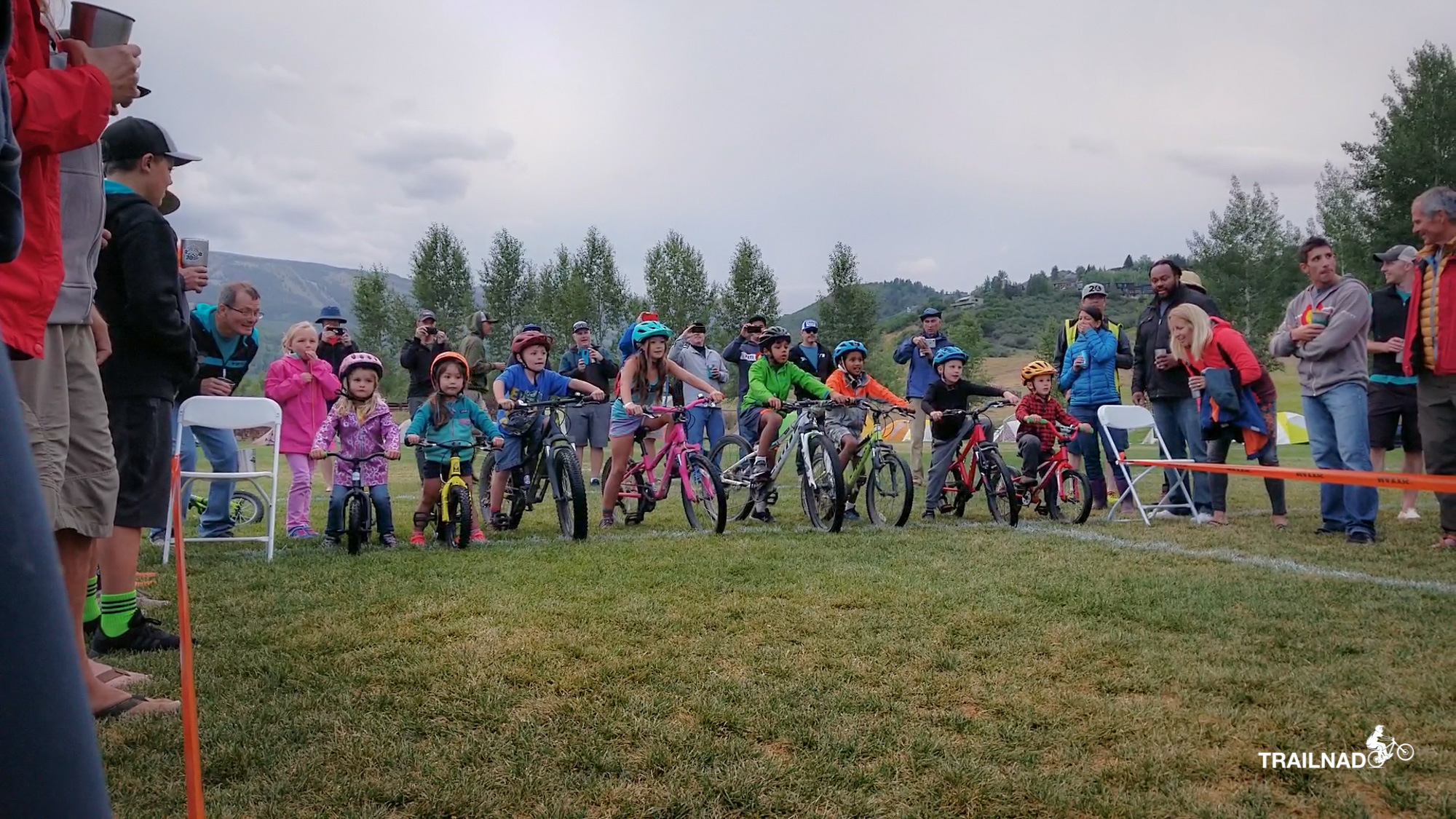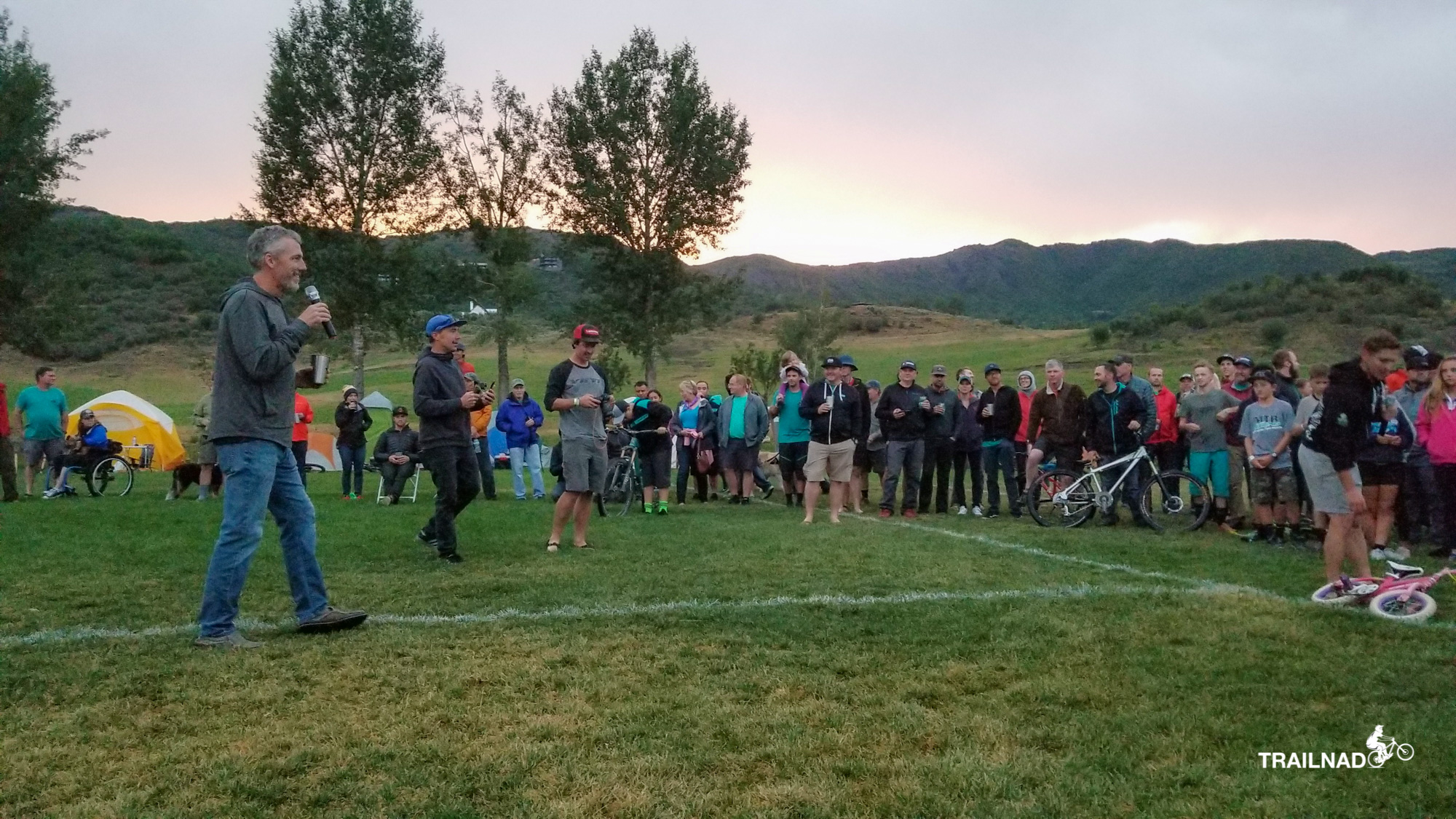 That night, we decided to move to camp at the tent camping location. Sometimes, car camping can be very tiring. You have to pack and unpack (feel) like a million times to set up a bed in a car, to pack our stuff in when we have to leave the car, and to pack it again when we have to drive to somewhere. So to be able to be car independent and to make it easy, we just had a tent as our bedroom. The view was gorgeous.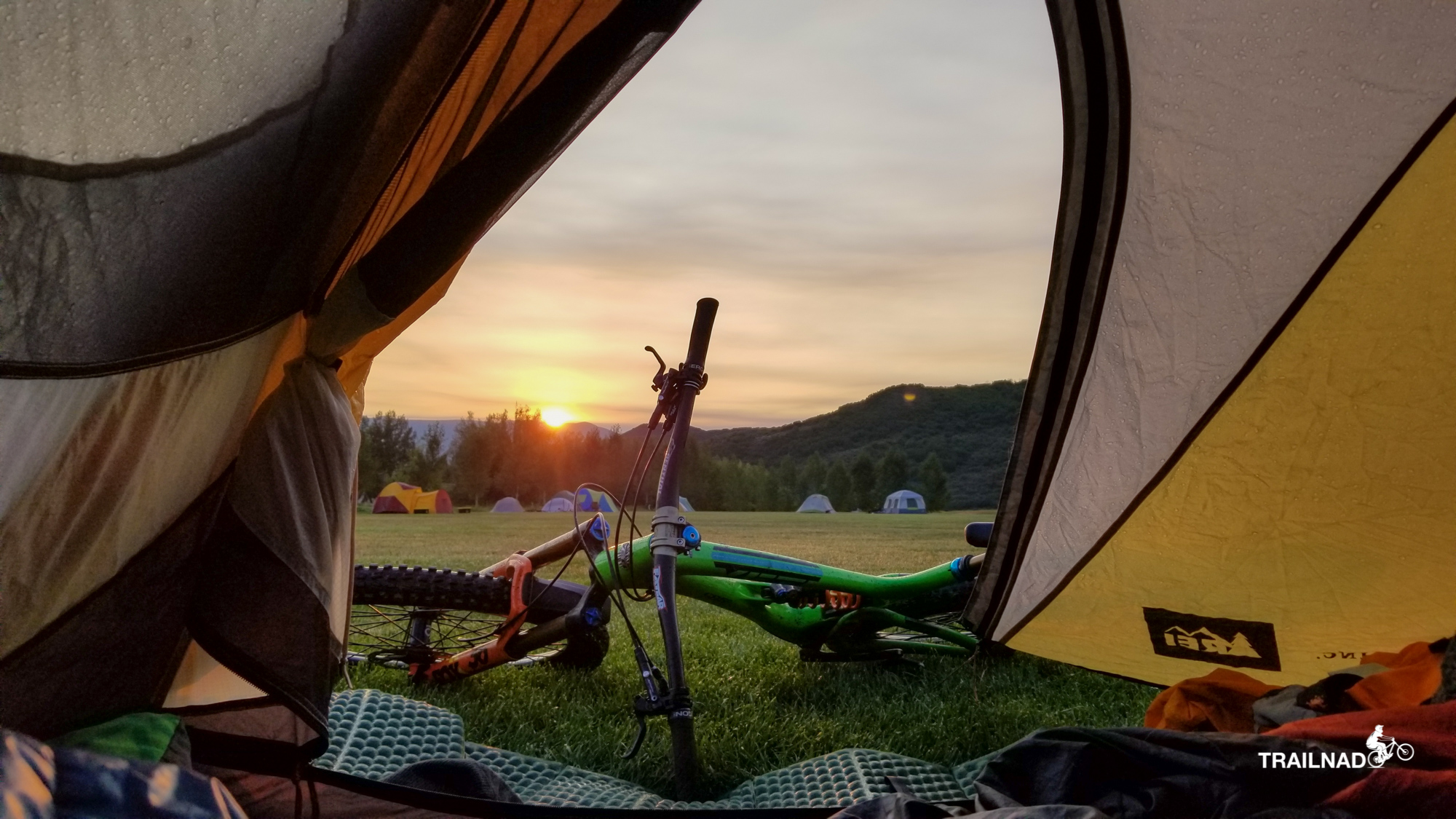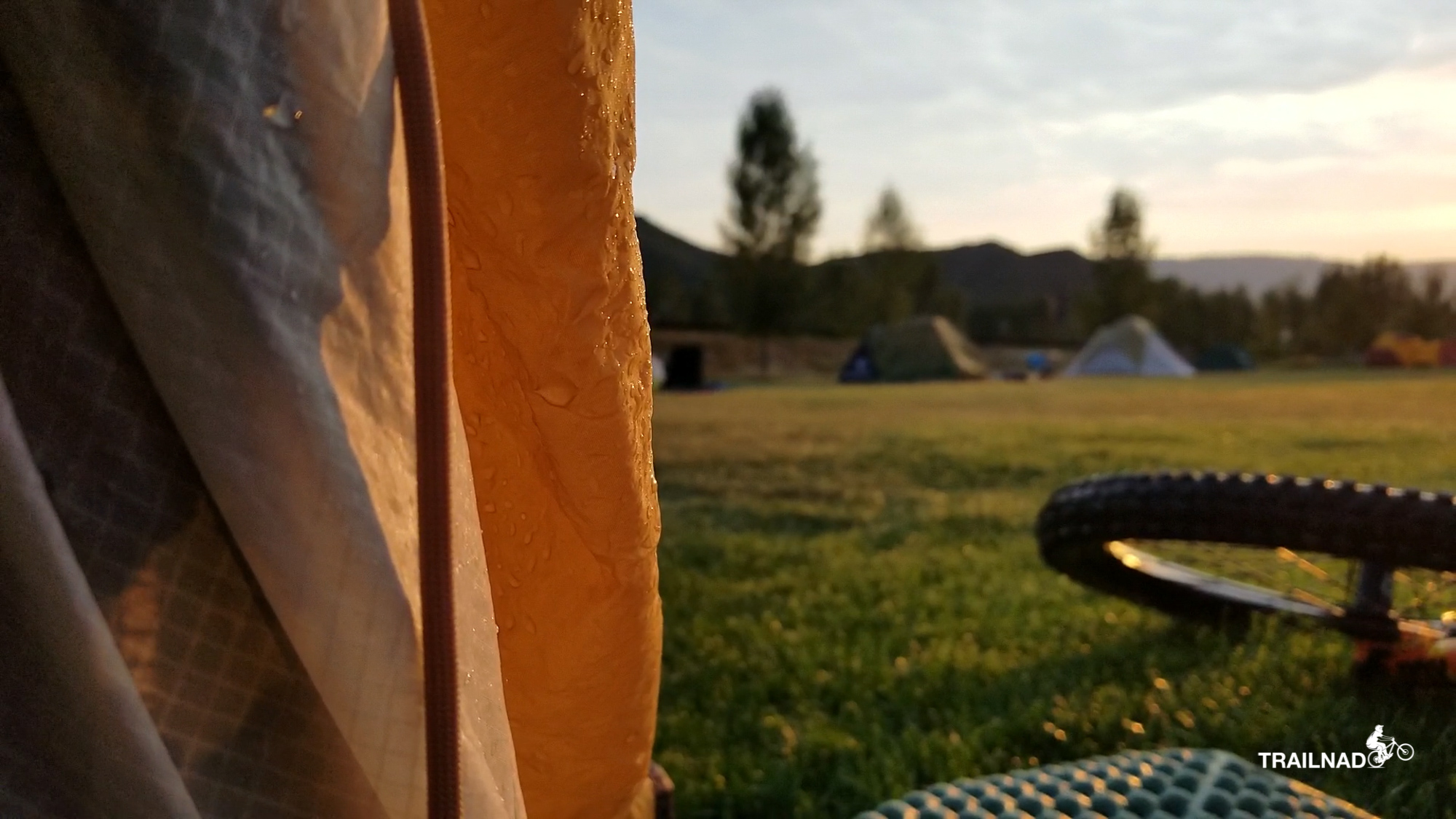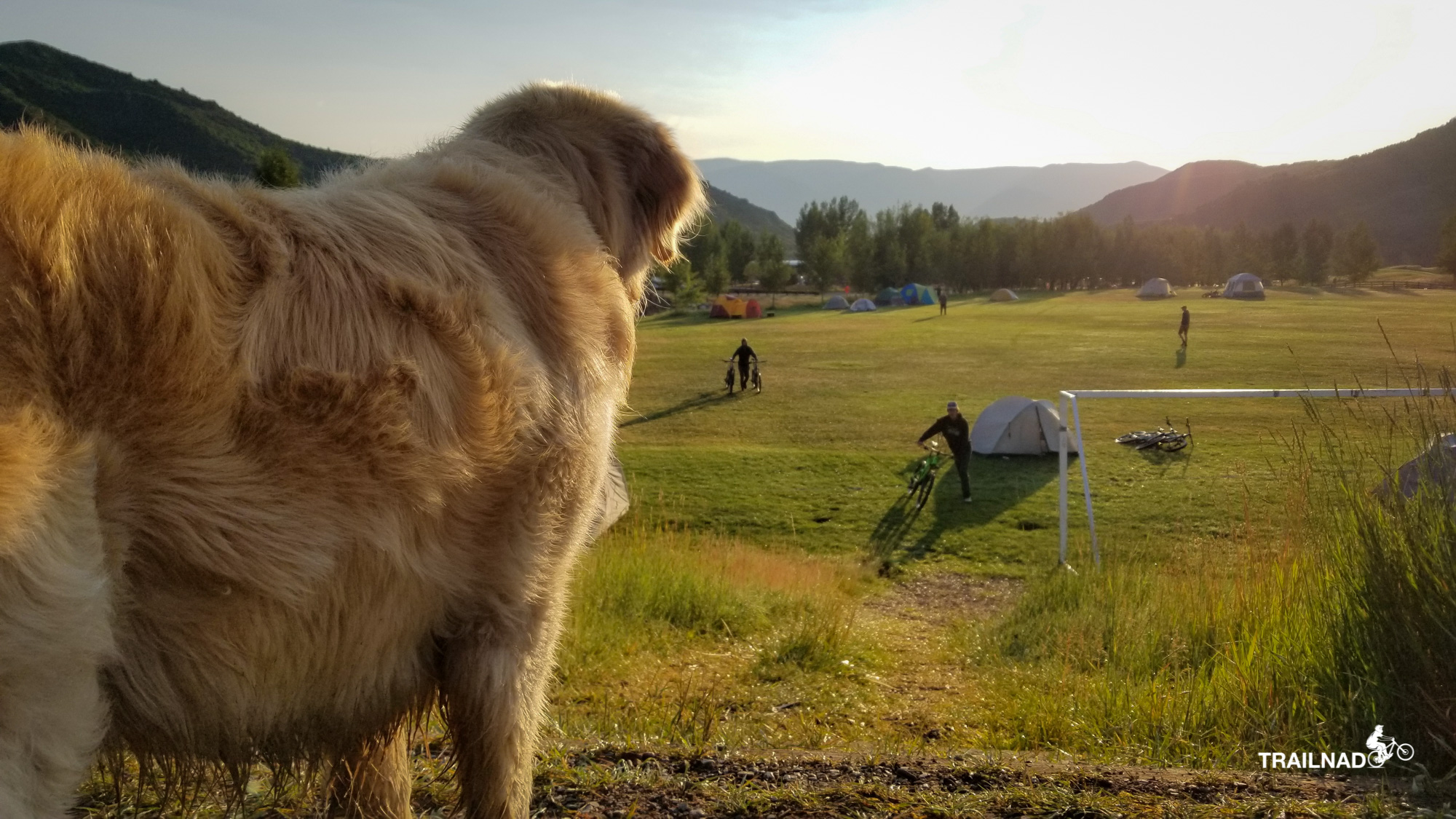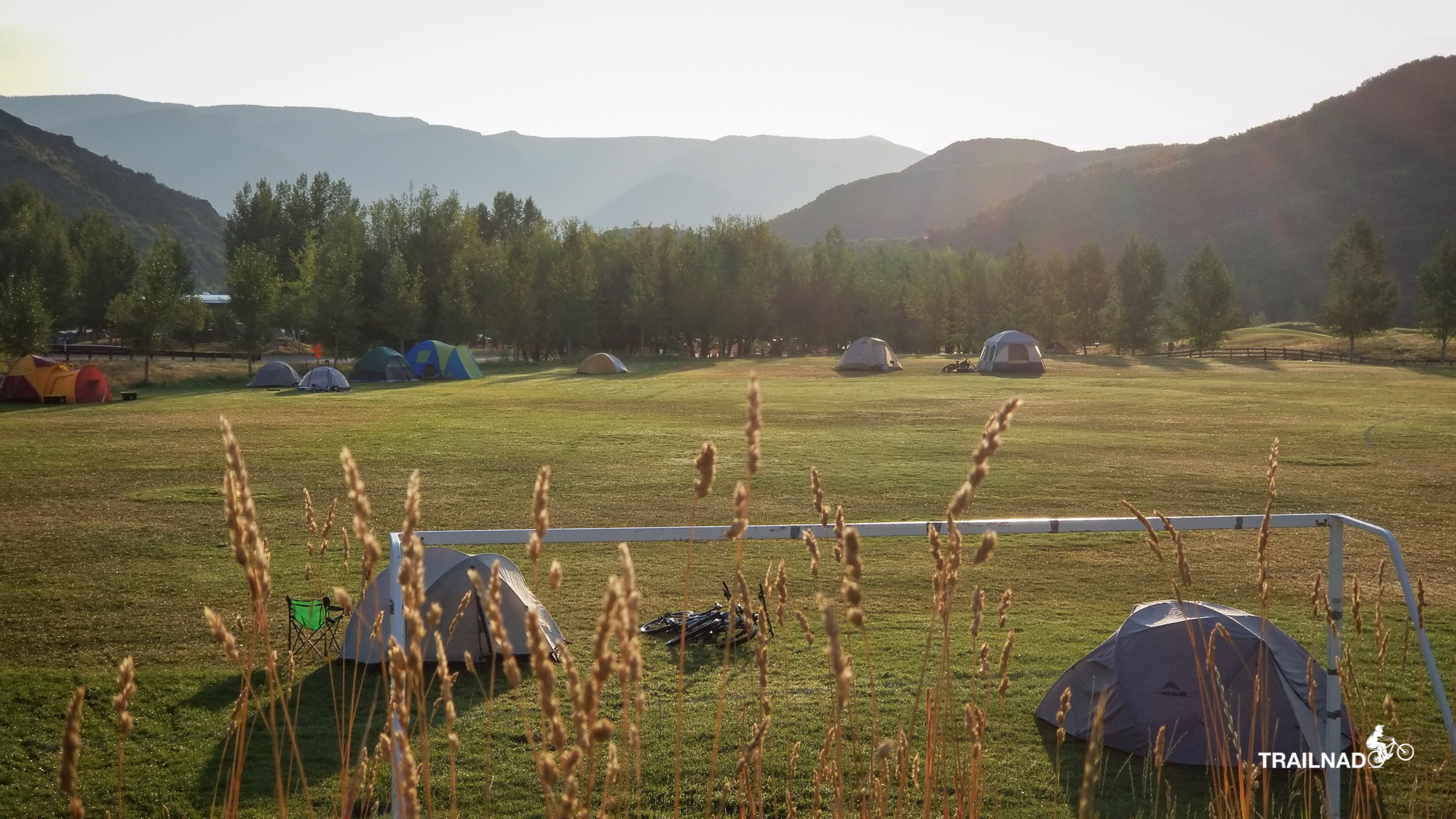 Our Last Day – Sunday July 29, 2018
Like the other days, we had breakfast with the tribe and started to say good bye and changed contact information with some friends. I still had my lift pass left, and Trent wanted to ride and was willing to buy a new lift pass ($35/day). In the morning, we rode Vapor and French Press trails. I crashed on French Press. The meat eater (my new flat paddles) just slammed on my left shin pretty hard. After the crash, I needed to re-focus and chill for a bit.  So I had to take it easy after. We had lunch. Then I was able to ride again on Viking Trail.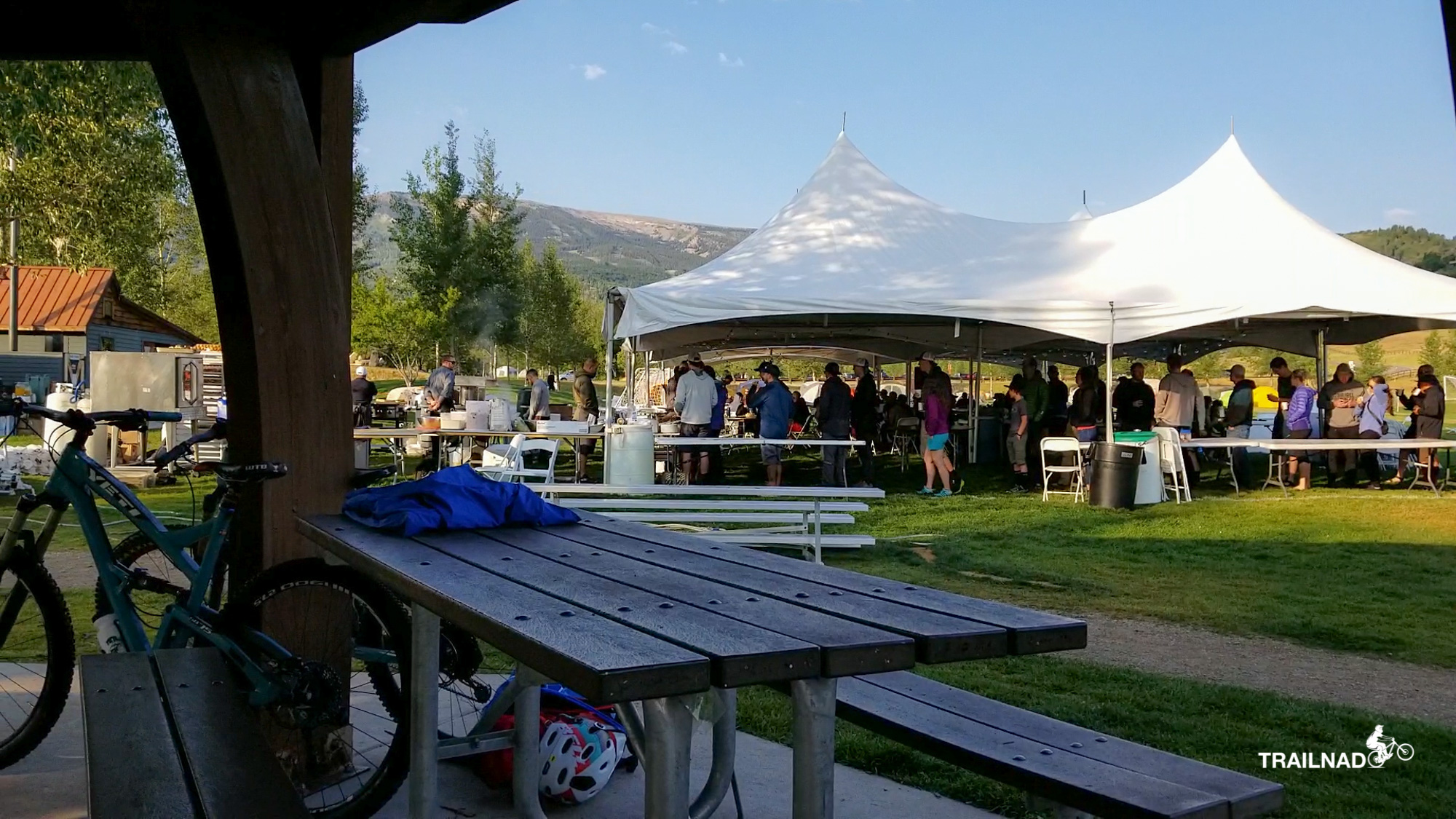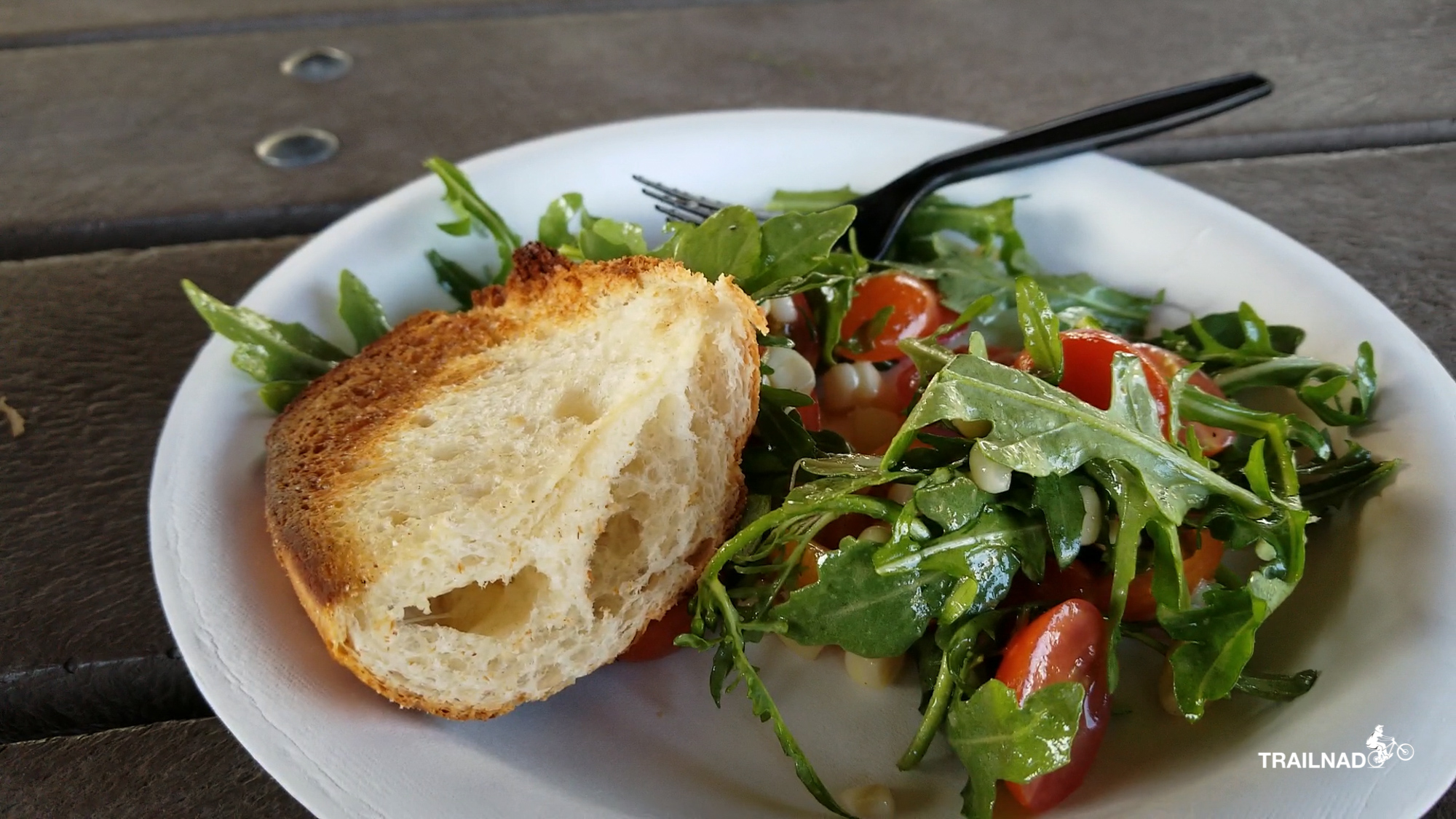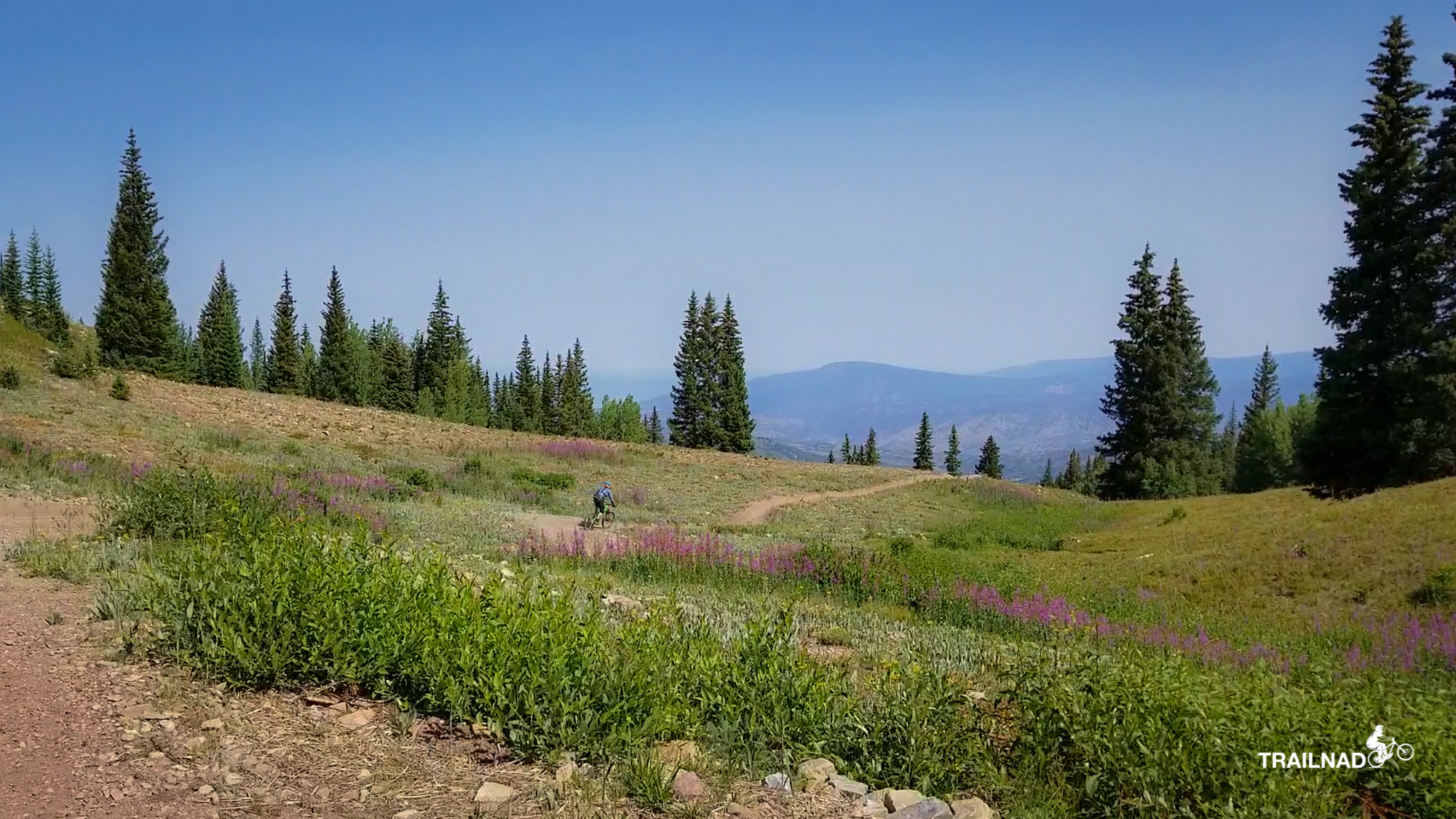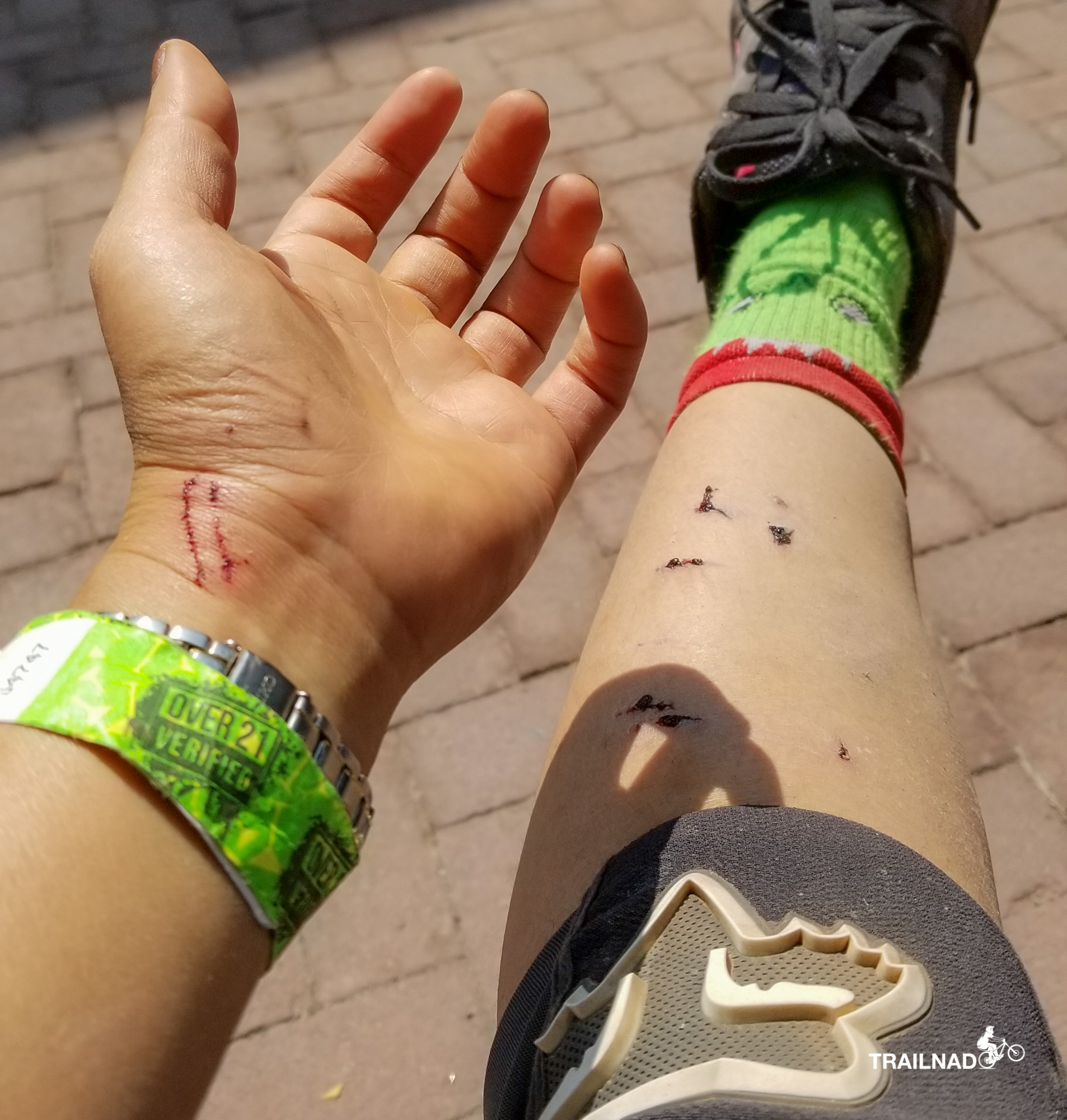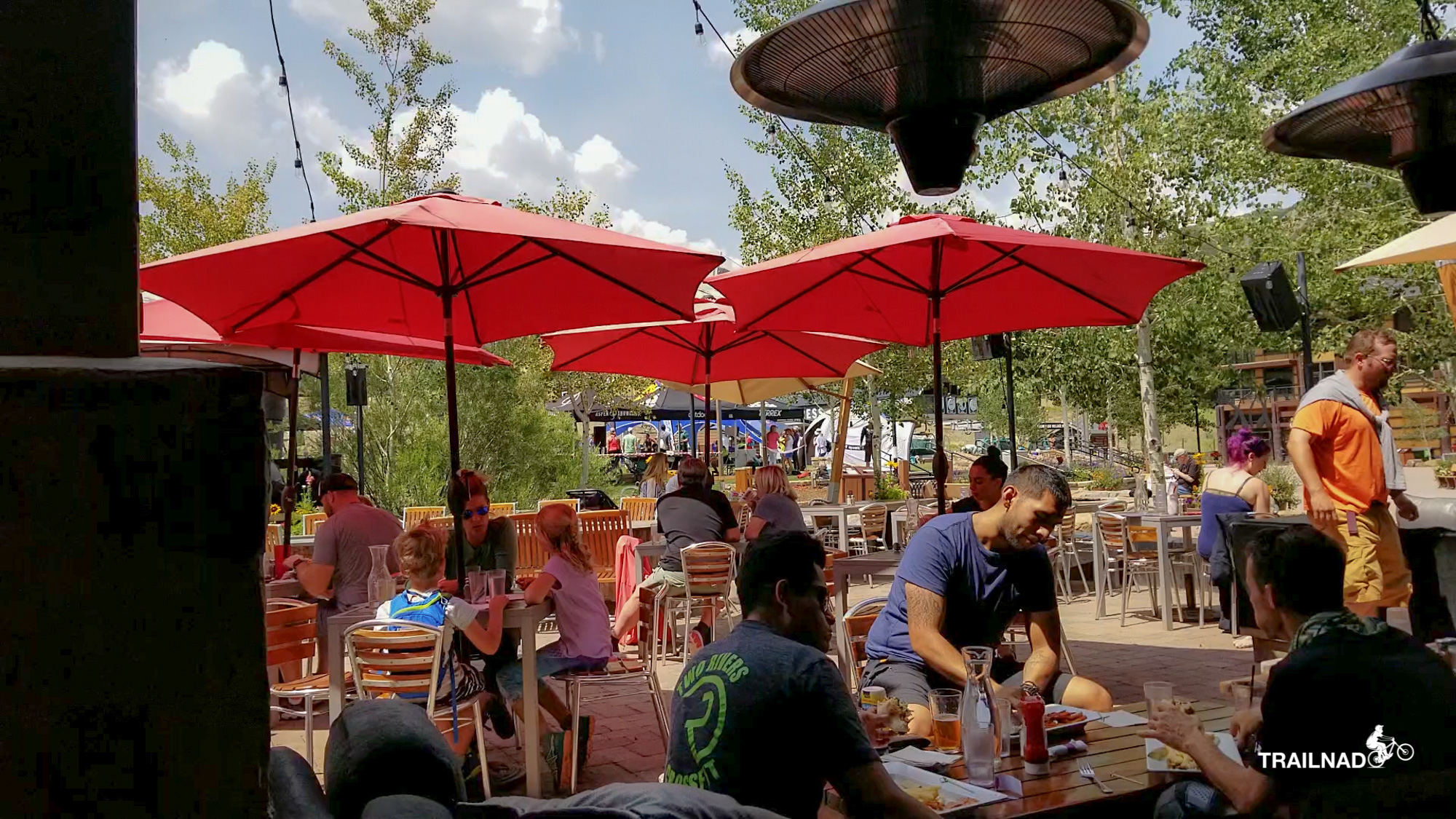 Then we headed back to the REC center to take a shower before saying goodbye to this awesome Yeti Tribe Gathering!
We think this was such a great event and wanted to say thank you to Yeti Cycles and everyone that had made this possible. I do not really own any Yeti bike now. But because of this event, I look at a Yeti bike differently. When I'm looking at it, I'm not looking at just an expensive well-made bike anymore, but also seeing a friendship and great biking community as a part of it. This also makes me want to be a part of it.
Great job Yeti Cycles!
Friendship is a horizon – Which expands whenever we approach it. – E.R. Harlip