Are you tired of shaky footage you got from your mountain bike ride?  Us too. Check out our ride with Evo SS Gimbal on a chunky trail like Black Mountain.

Continued from Dec 29, 2017 – Green/Easy Trails at Carvins Cove Trail System in Roanoke, VA
Saturday (Dec 30, 2017) – Riding with Evo SS Gimbal on Middle Black Mountain in Pisgah, North Carolina
It was the day that we decided to head back from Virginia to North Carolina. So that we could spend a few more days in NC and do some more riding. The drive took us around 4 hrs to get to Brevard, North Carolina. We actually had a lot of fun on the road.
A muddy Middle/Lower Black Mountain | Brevard, NC
Distance 11.17 mi,  Elevation 1,527 ft, Moving Time: 1:36:27, Energy Output: 521, Elapsed Time: 1:51:47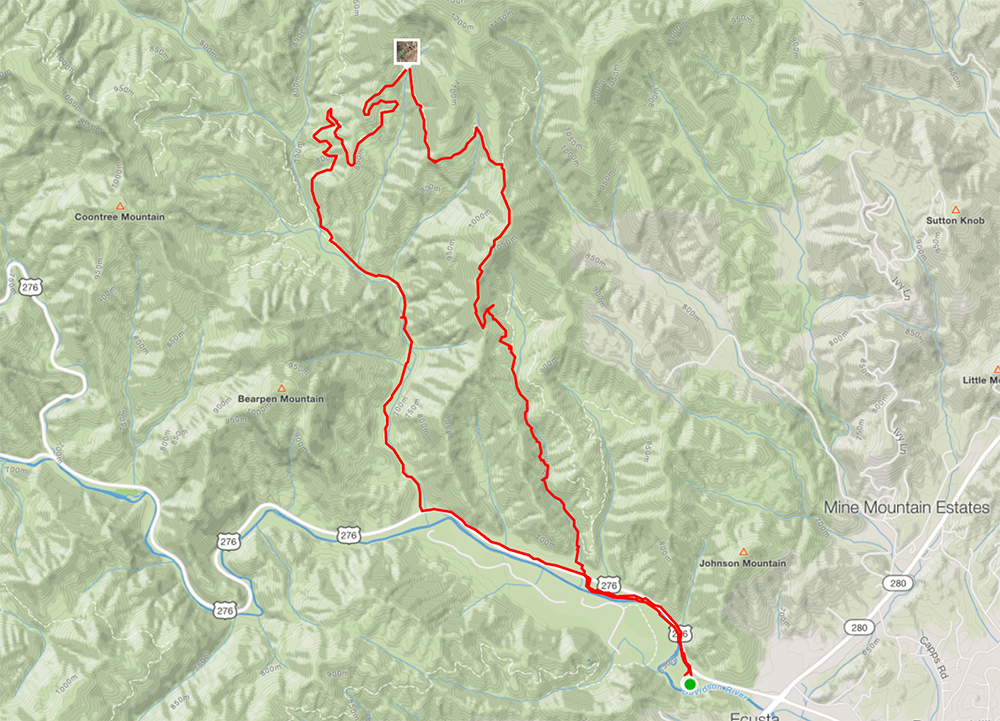 More information of this ride is here. https://www.strava.com/activities/1333628236 And if you want, you can follow Trent's Strava too!
I didn't join Trent and Tsali for this ride this time. I was just waiting for them at the picnic area of Davison River Campground. They started the ride kind of late (almost 3 pm.) and they didn't have much time left before it got dark. Therefore, Trent decided to do Middle/Lower Black Mountain instead of Upper Black Mountain.
Evo SS Gimbal
Actually I had bought and given Trent a new Evo SS Gimbal for Christmas since the beginning of our trip. You guys might have noticed that we had better footage from our mountain bike rides in the past few vlogs. However, Trent wanted to test out this new gimbal on Black Mountain since the trail is really chunky and rocky.
We think you guys can see how good the gimbal is from this vlog. Trent fail quite a few times and the gimbal seemed to be holding pretty well. Only one thing we noticed was that the motor of the gimbal created a lot of noises. But overall, we really like it.
Let us know what you guys think!
Continued Christmas Trip – Dec 31 Art Loeb Trail!
We hope you find this article helpful. Please feel free to let us know if you have any comment or suggestion. We'd love to hear from  you!