How about a perfect mountain biking trip that not a biker can enjoy at The Bike Farm?
Trent called The Bike Farm to make a reservation just right before we left from Atlanta. We headed out from Atlanta in the evening of Friday, and we got to The Bike Farm at 10 pm. We got there just in time for the host to check us in.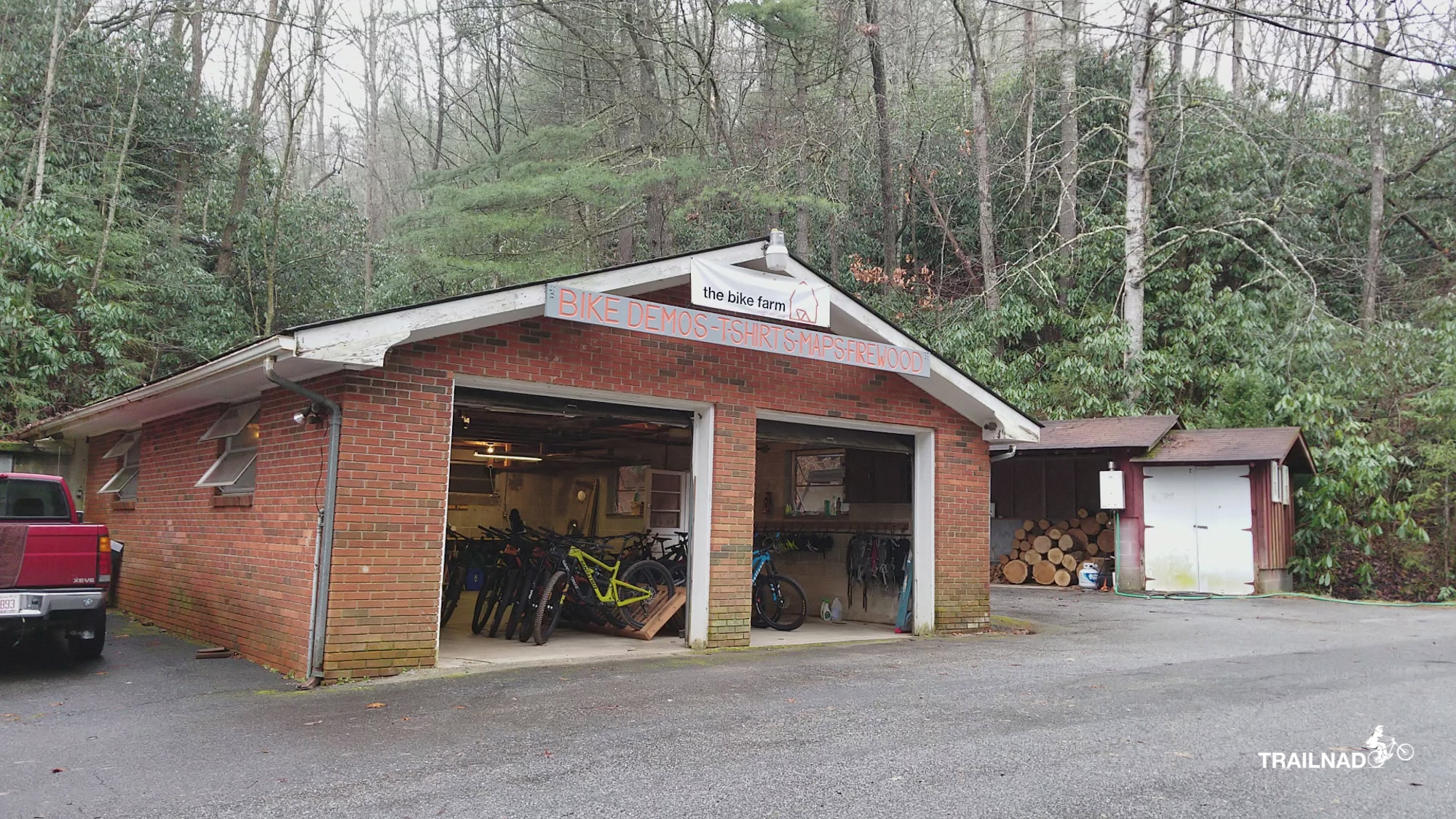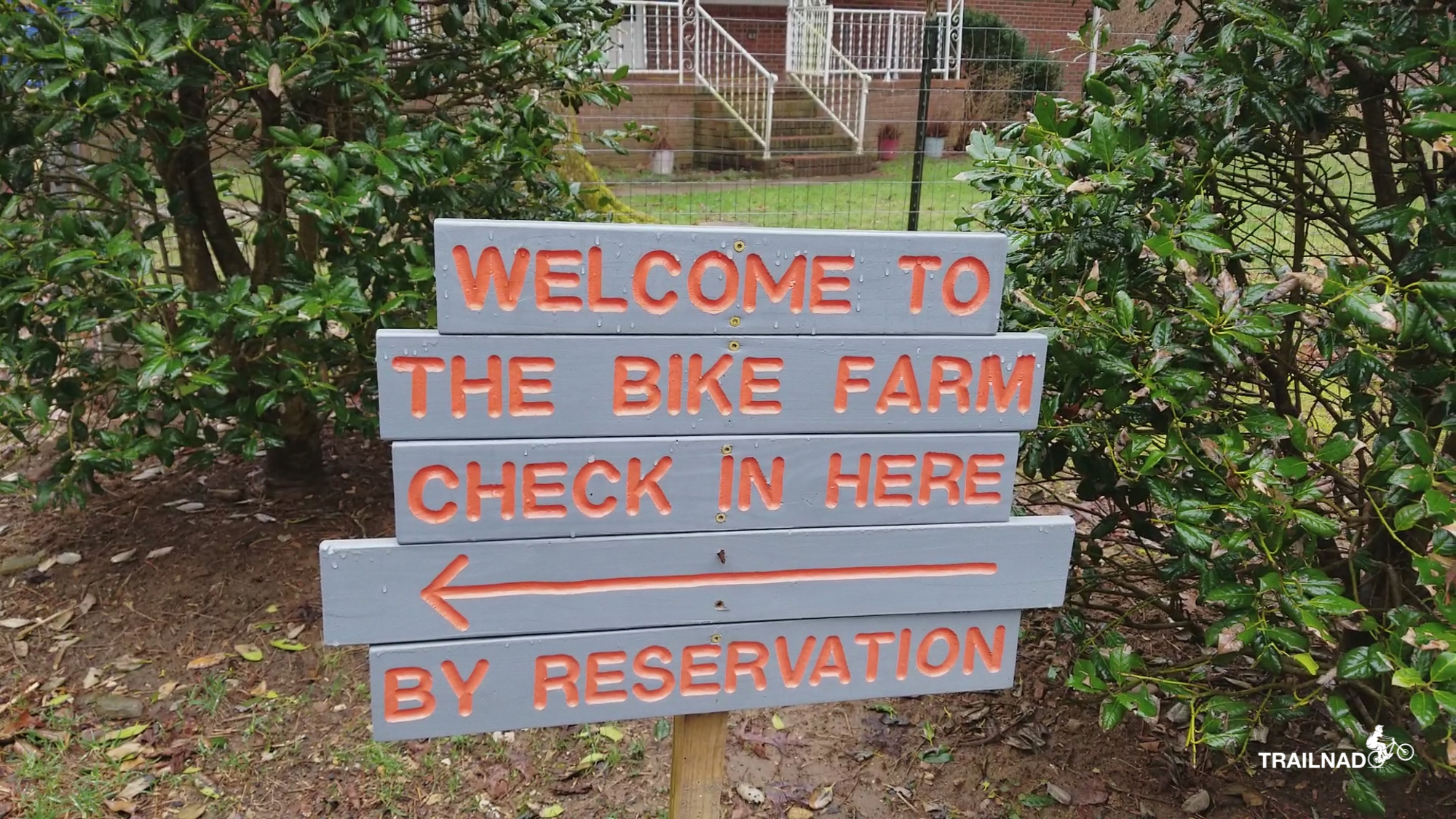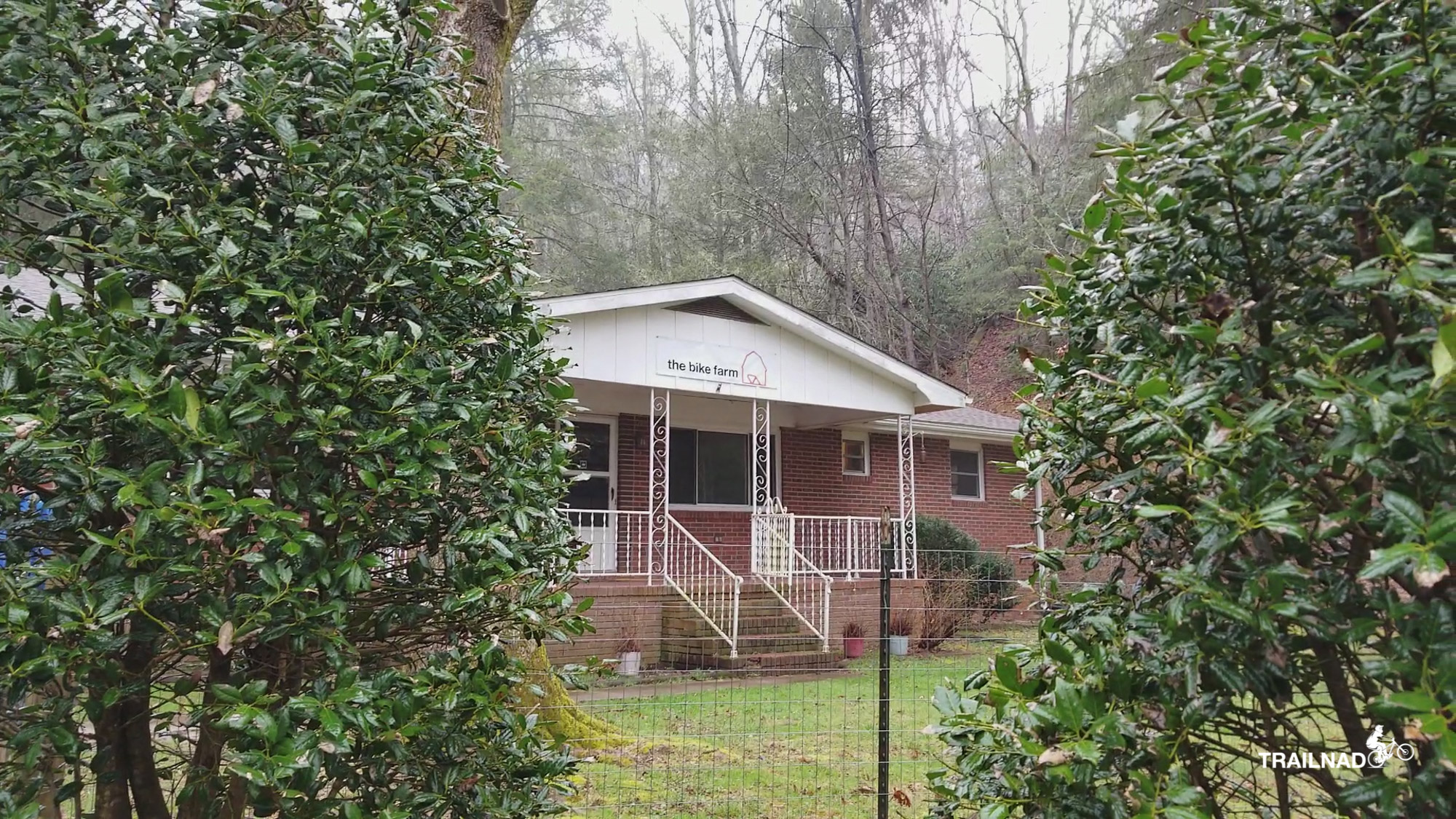 Since it was still in February (considered as out of season), our host let us stay at T1 ( a glamping site) for cheaper than the normal price. We reserved for 2 nights.
The tent was much bigger than what we needed. (I can't really complain because I did enjoy the big area in the tent.) It was a giant tent with 2 king size beds and 2 full size beds. Don't forget to bring your own bedding stuff. I actually like to use my own bed sheet and blanket anyway. So it was perfect!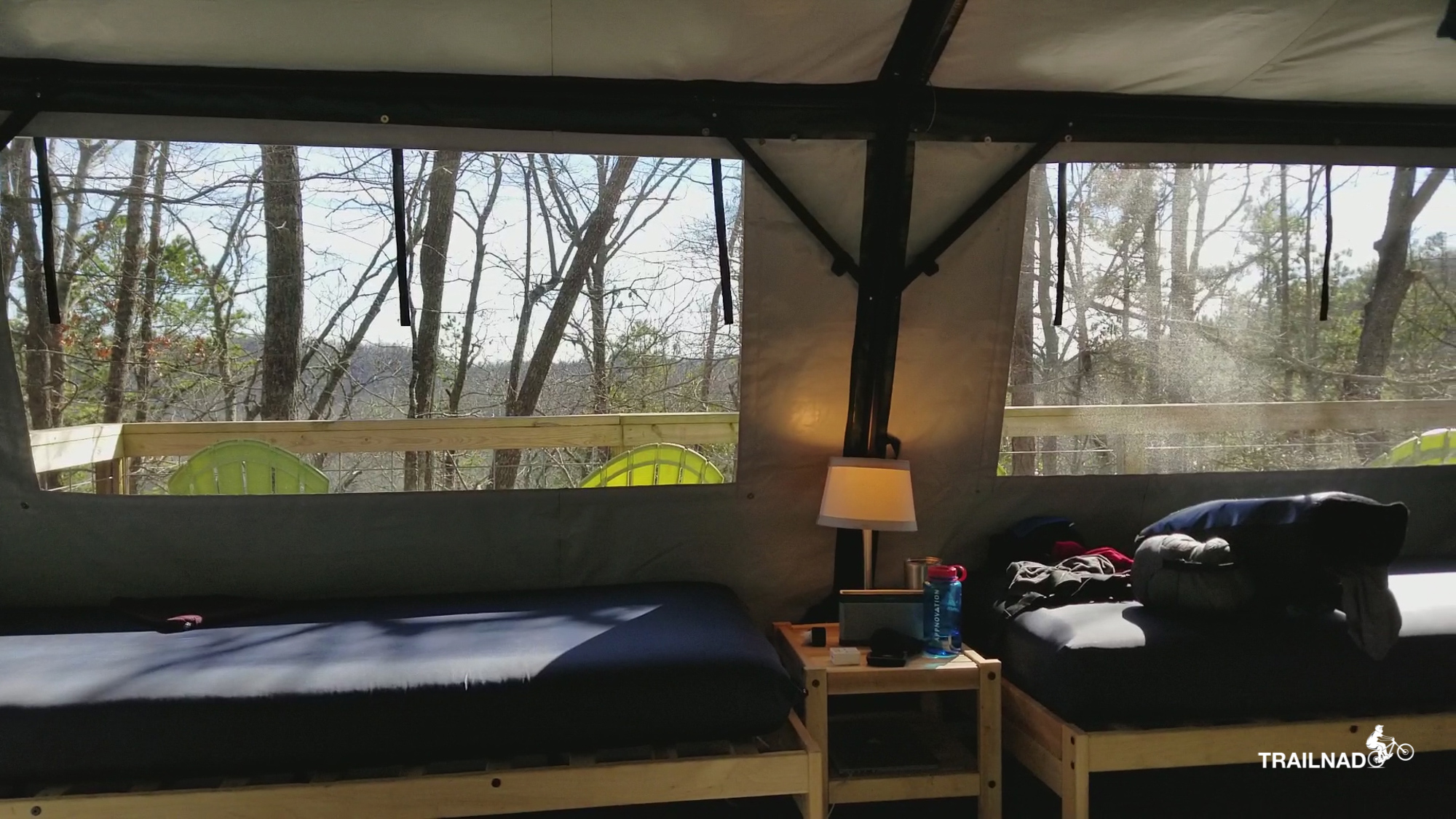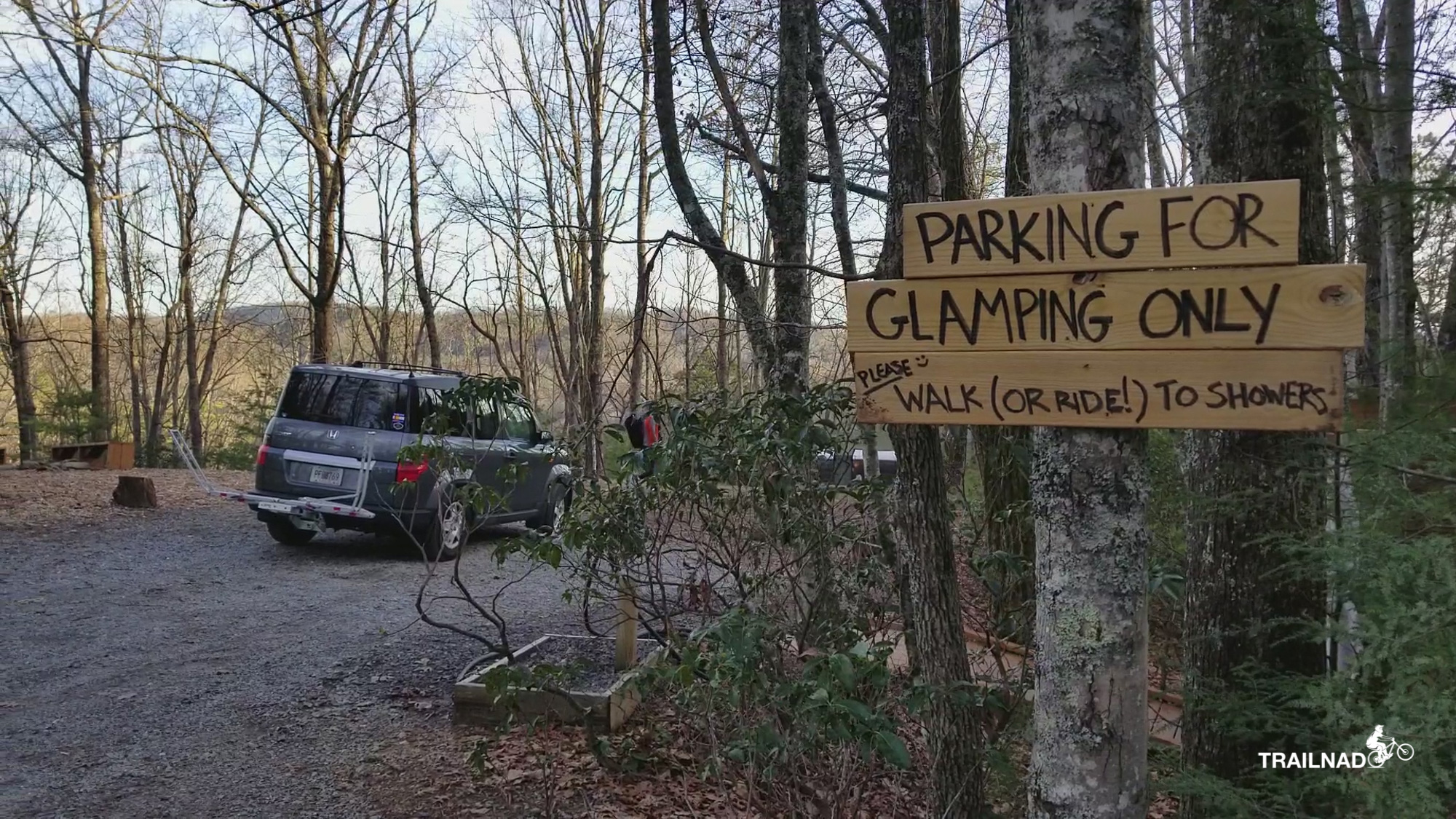 Oh, and if you're like us. If having no phone service when camping can sometimes be a deal breaker for you, where we stay has pretty decent phone service. Trent and I need to be on-call on some weekends. So one more point on this place for us.
On that weekend, I didn't feel like riding too much. I felt like I needed to catch up on sleep and relax… and possibly do nothing. My stress and anxiety level was really high at that time. To make both of us happy being outdoor, we came to The Bike Farm. Trent could go out to do what he loves (mountain biking), while I could still be outdoor, enjoy the nature, and go for a walk with my favorite and cutest baby golden boy (Tsali).
We felt that the place must be built by mountain bikers for mountain bikers. In the property, they have builded a nice private mountain bike trail. It has some crazy jump. The trail is also connected to outside trail system. So you can actually start riding from where you camp. Pretty awesome! More than that, if you think glamping is overkilled. They also have many drive up camping spots. Each site offers a fire pit, picnic table, access to a shower, clean porta-potty, and drinking water. For us, only being able to take a shower after our ride is already considered luxurious. Way to go The Bike Farm!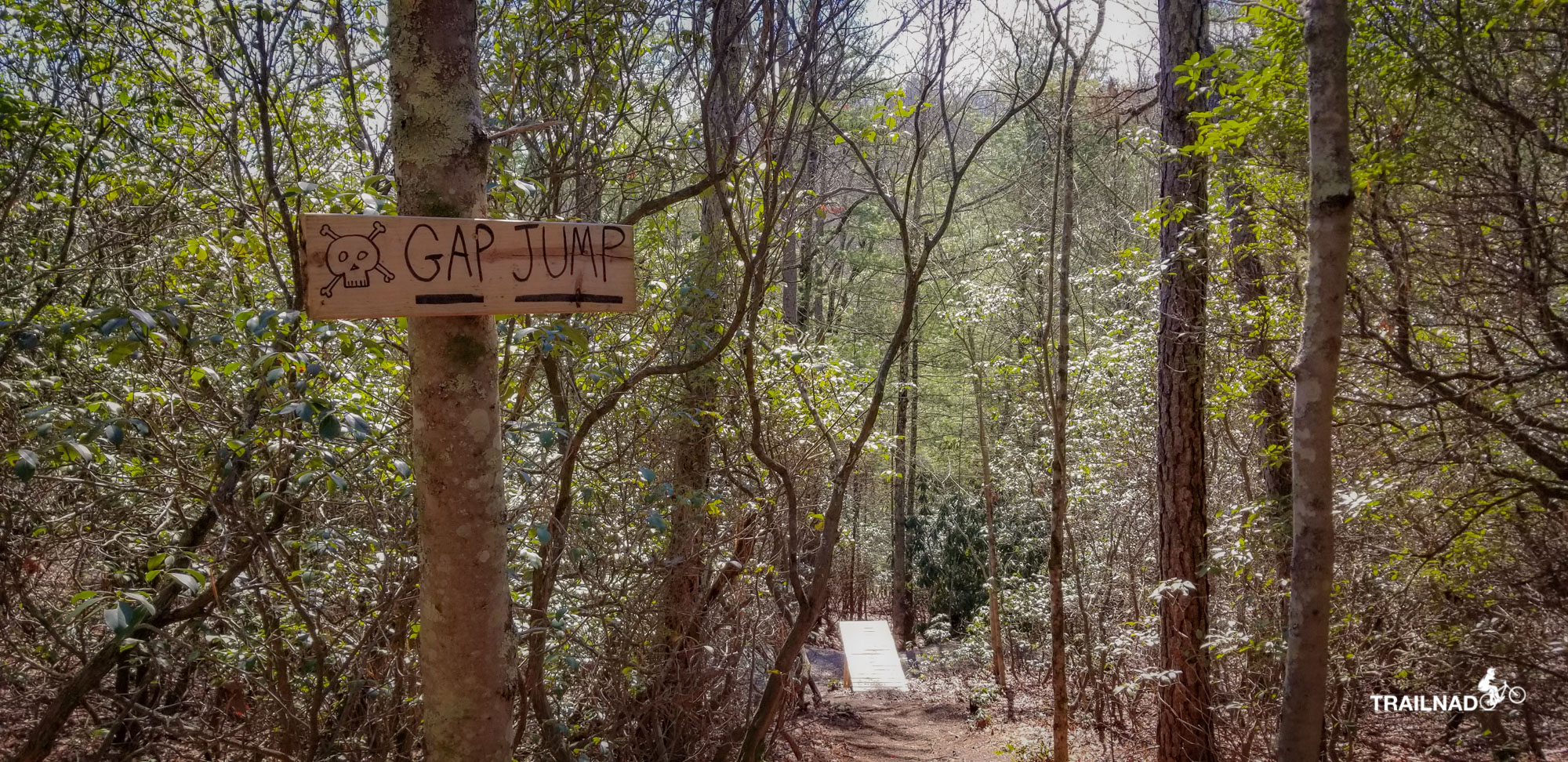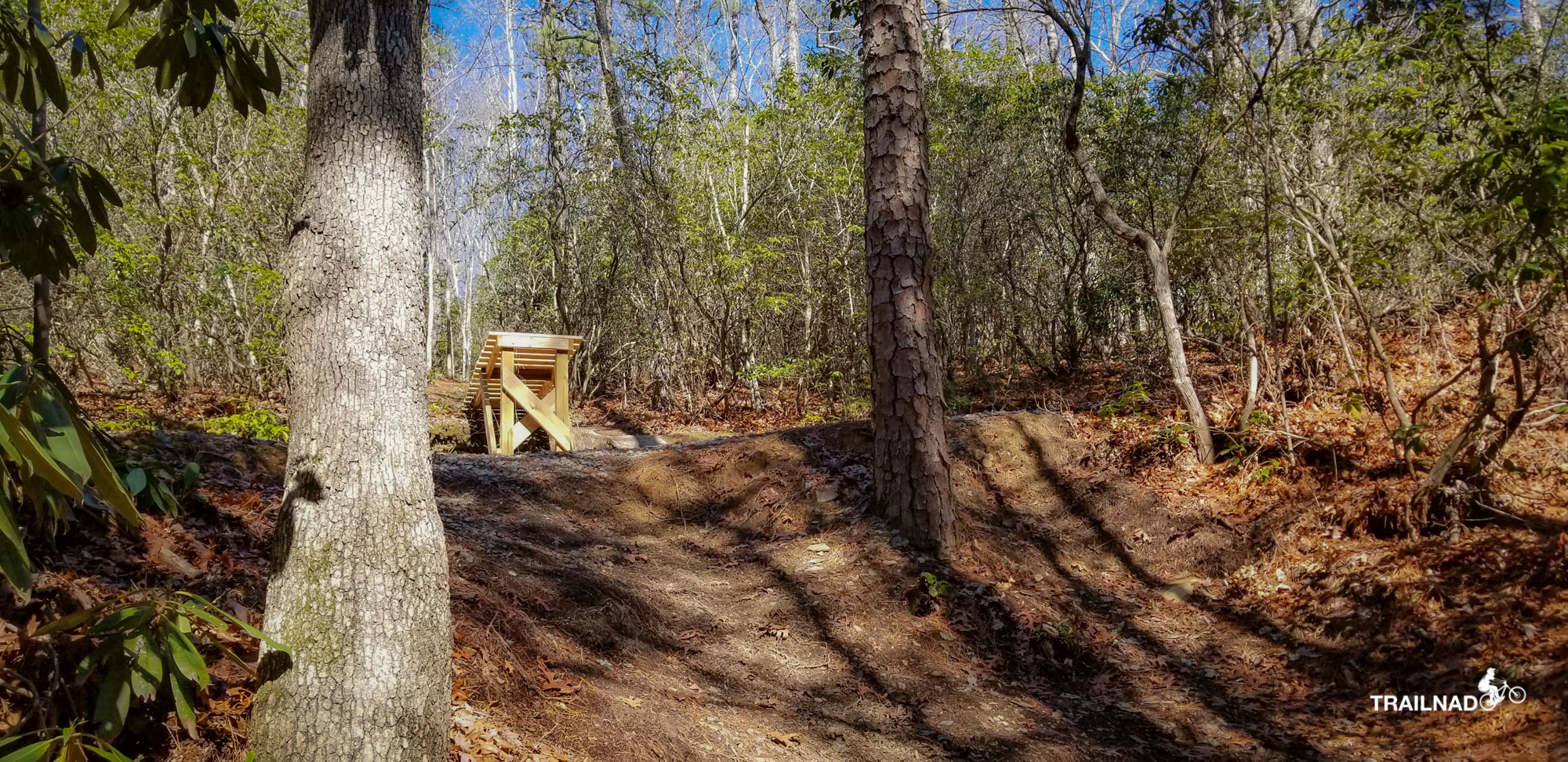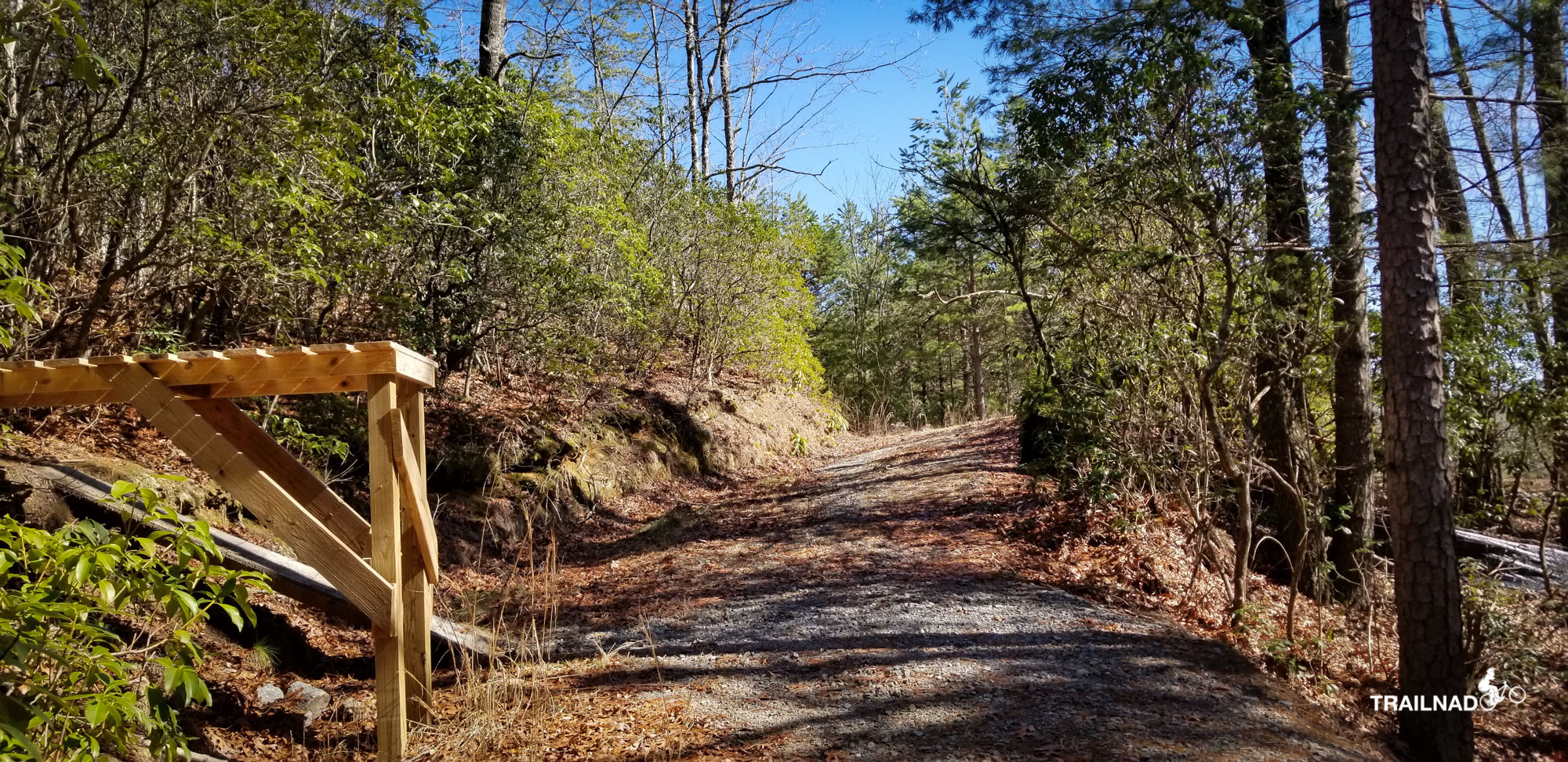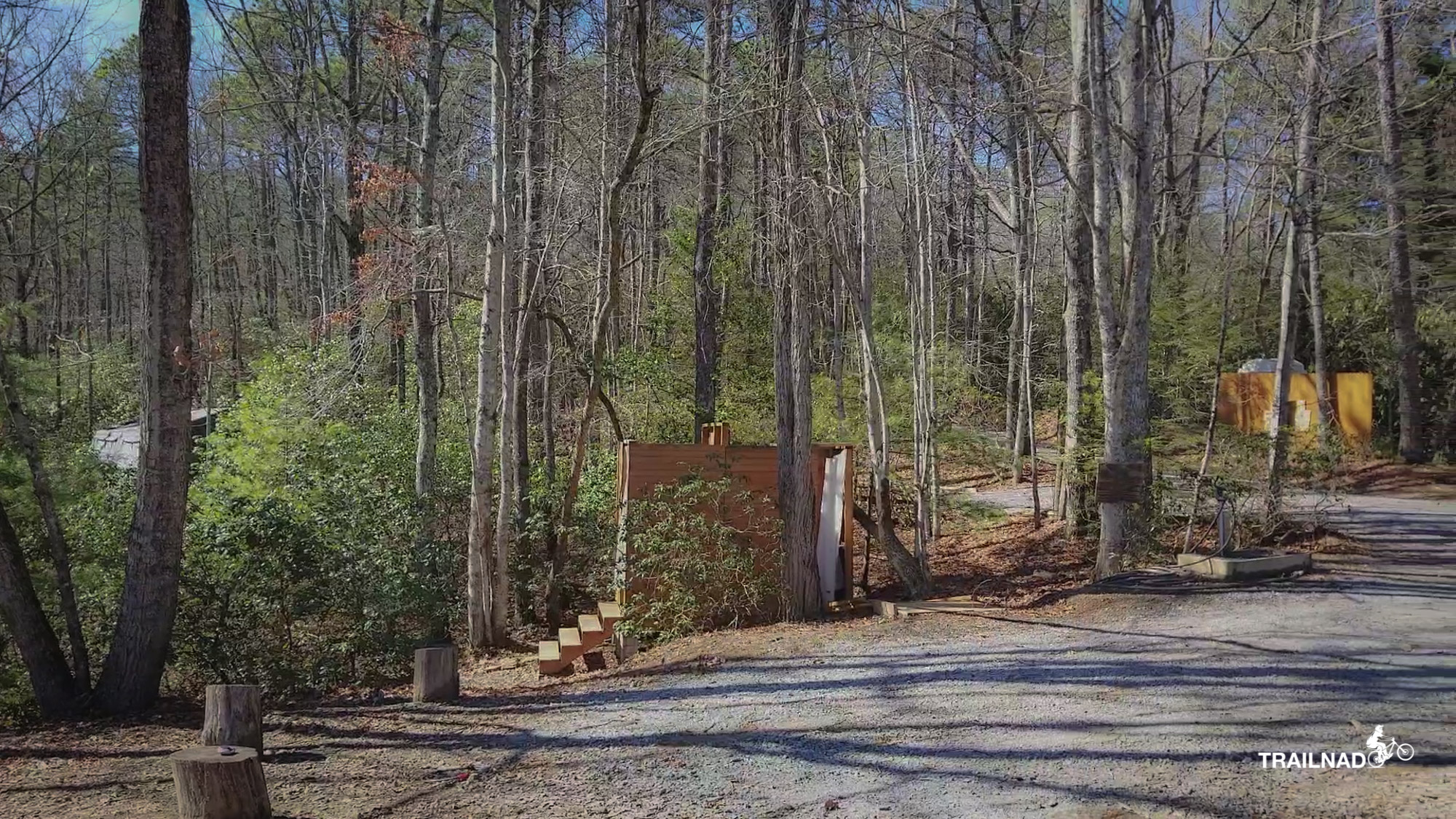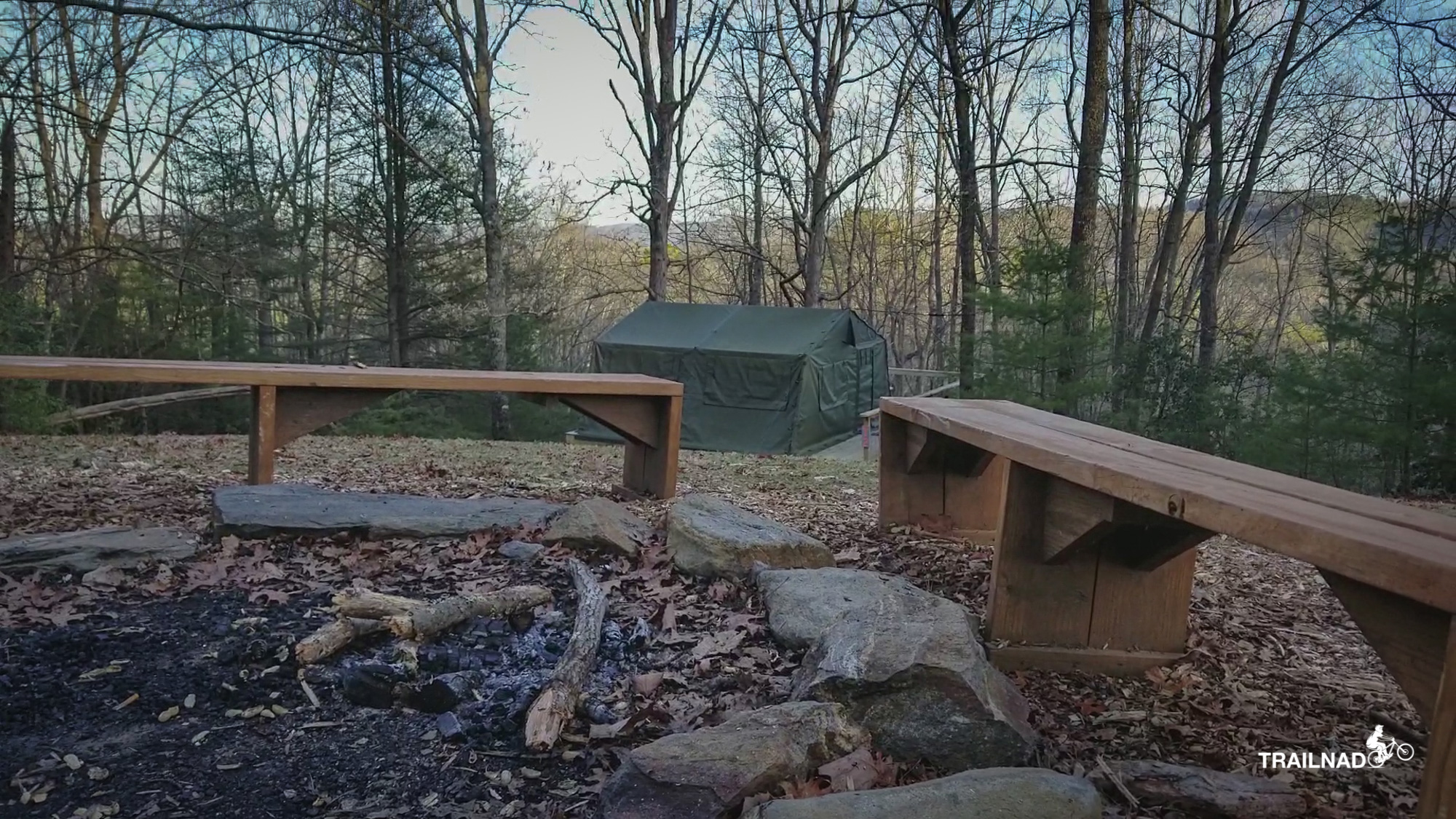 However, on Saturday Trent wanted to ride at DuPont State Park, which is less than 30 minutes away. Tsali and I stayed at The Bike Farm and we did a little hike there.
How about food?
Besides eating, and drinking by the camp fire, there are many good restaurants around the area.
On that weekend, we went to Quixote for breakfast. If you love breakfast, this is a place to go. We also ordered a jug of freshly made beet mixed juice. And it was delicious!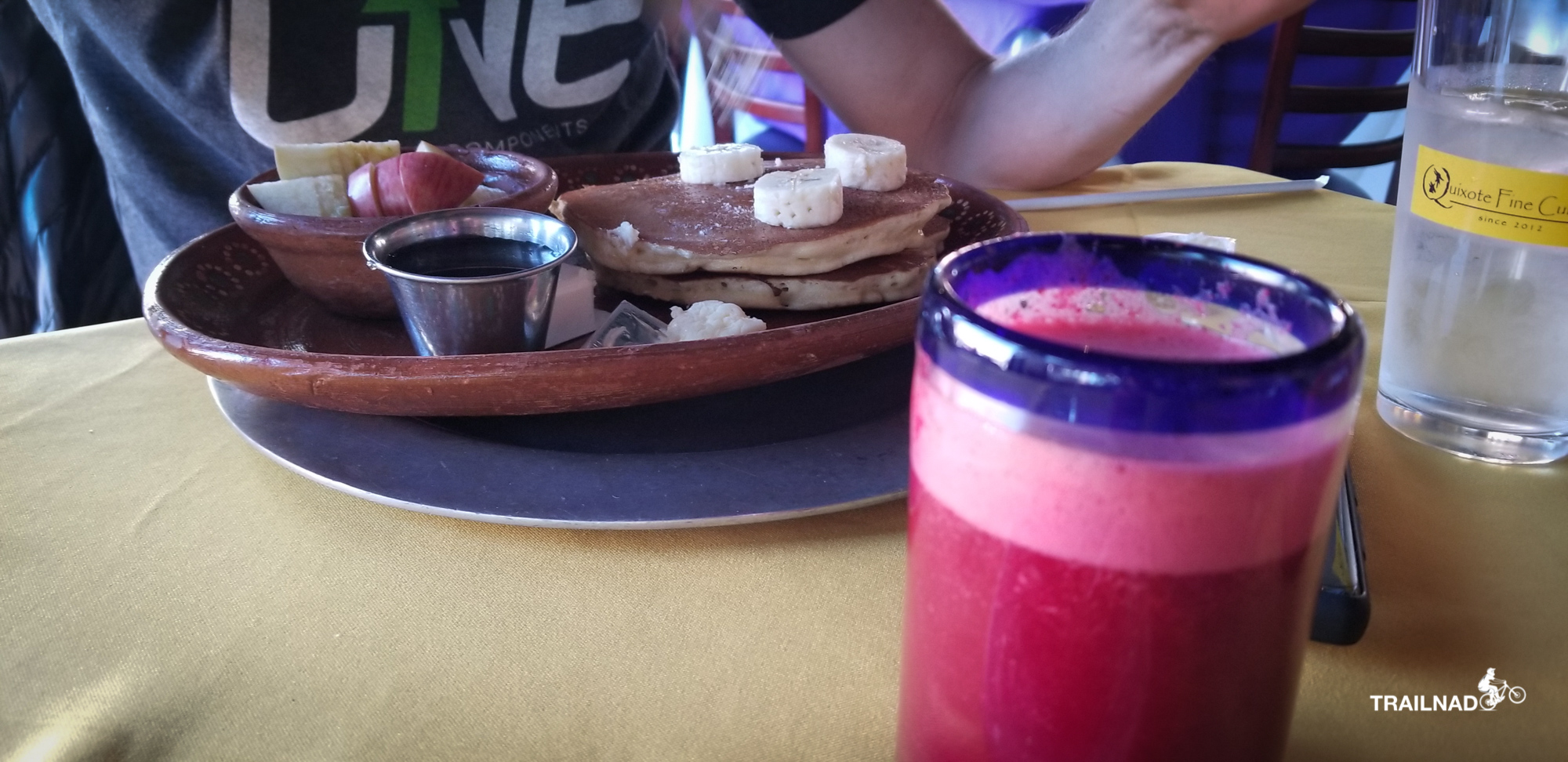 Anther place we can recommend is Square Root. It is an asian fusion restaurant. Their food is off the chain. And it is also a dog friendly restaurant.