Looking for a place to go backpacking for the first time? Siler Bald will be one of your best options!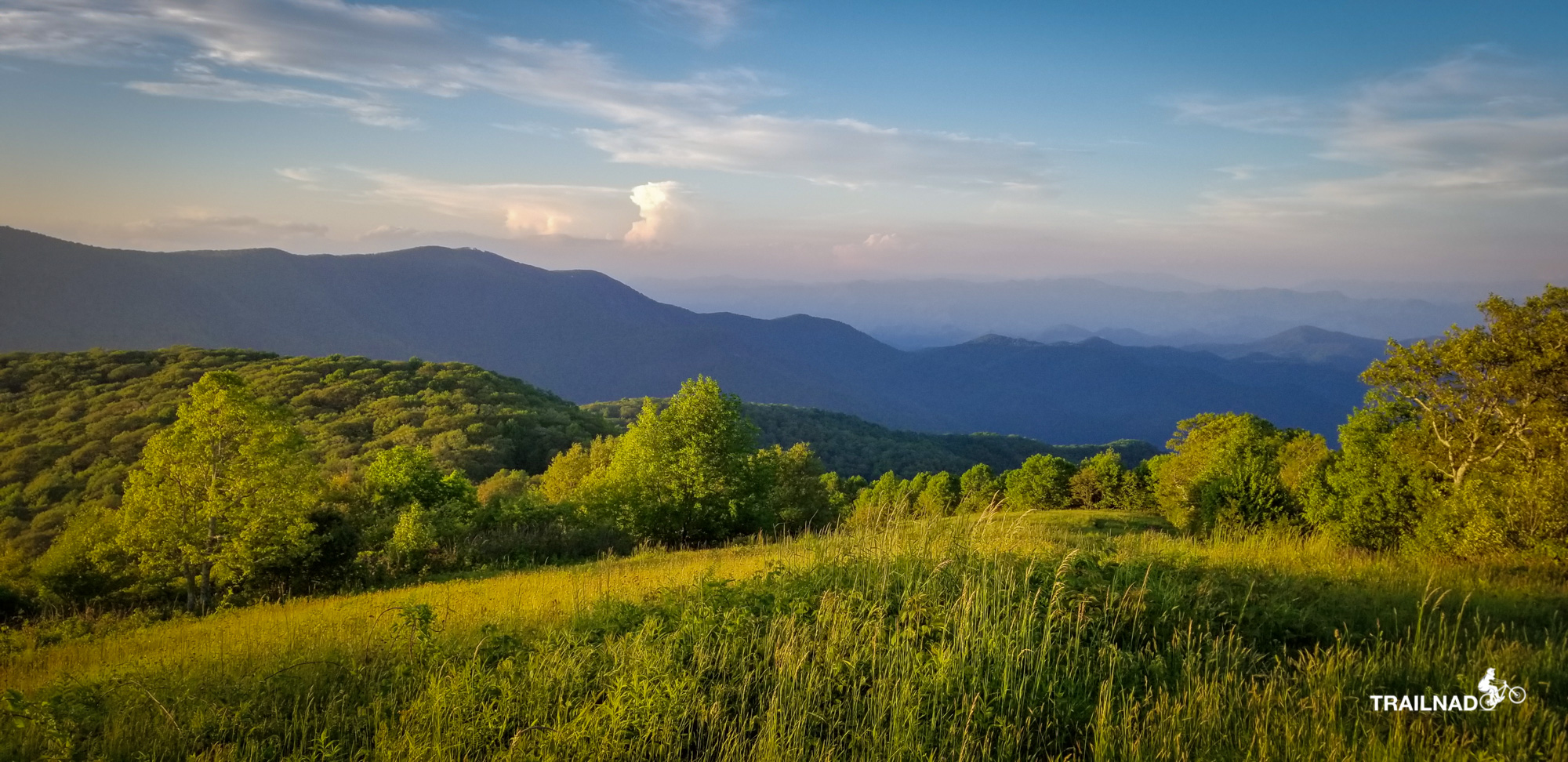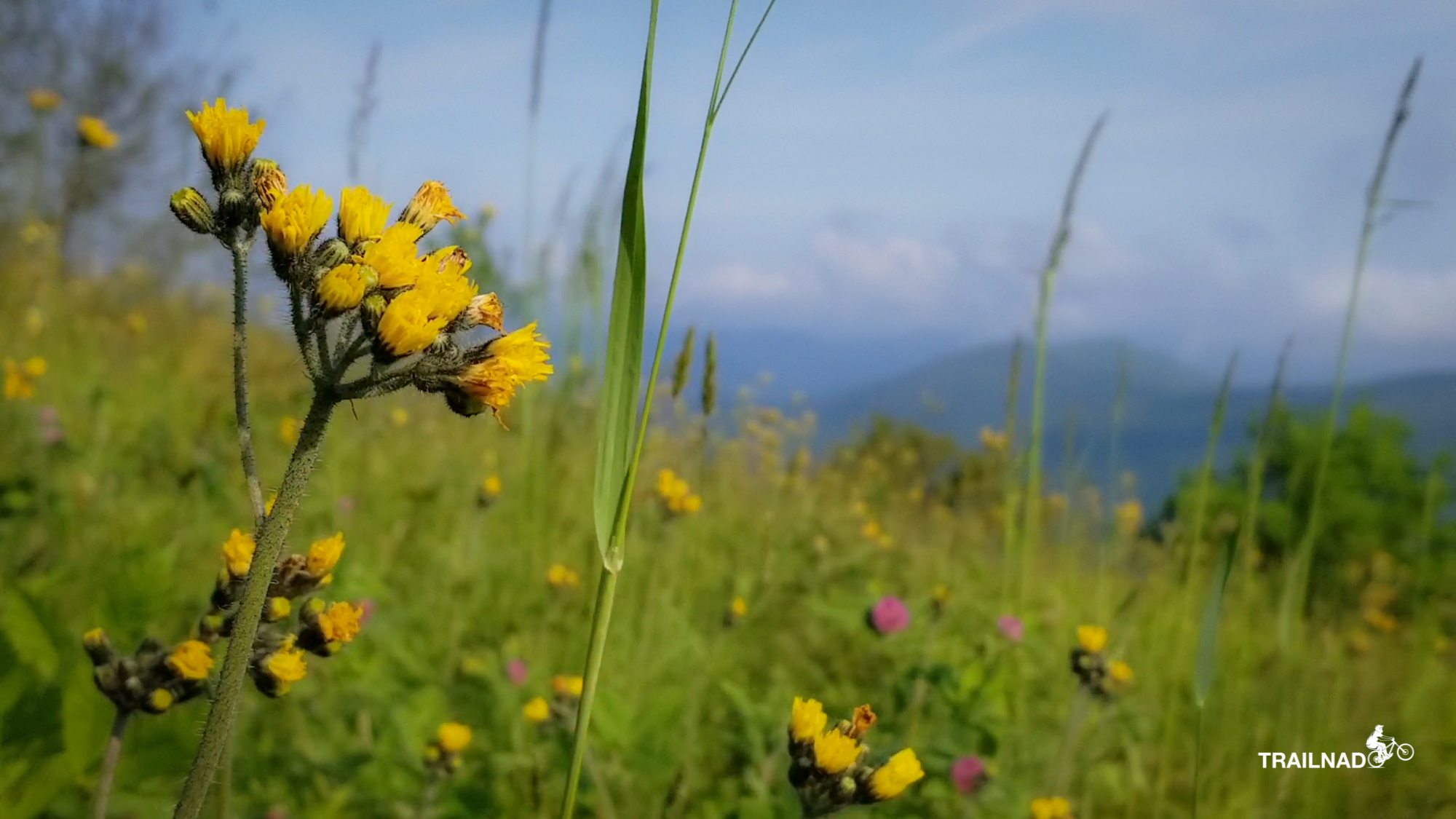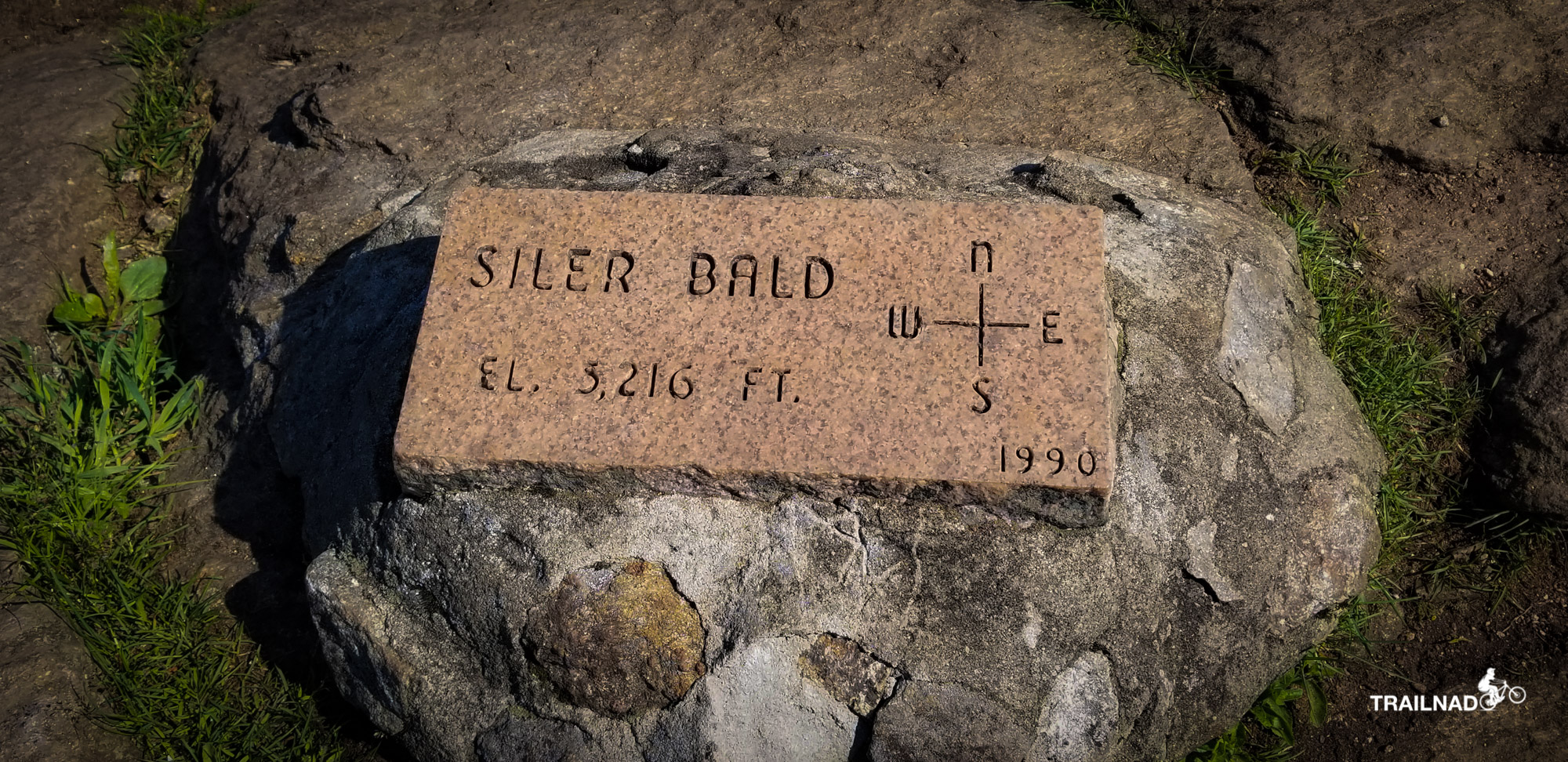 If you have never done backpacking, this trip is a perfect trip for you. Why?
It is not too far from Atlanta. It takes only around 2 hours and a half to get there. So you can start your trip on Saturday, camp for one night, and leave on Sunday.
The hike is simple. Not too long, easy in and out.
There is a good water source on the trail. Good spring!
The view on the top is gorgeous.
You have options to camp with a tent or with a hammock on the top.
With easy access water source, the trail is good for dogs too.
Saturday June 2, 2018
We haven't done backpacking for a while because we've been mountain biking a lot.  But this weekend we decided to go backpacking even it seemed like it was going to rain. We just wanted to go out.
Leaving from Atlanta on Saturday at  1.35 pm, we stopped to have late lunch and get some extra subs and took them with us for dinner. We got to Wayah Gap at 6.45 pm. We packed pretty light this time since it was only for a night. Also it was a Summer time, we didn't have to bring a lot of winter gear. However, we brought our down jackets with us because it can get pretty chilly at night and in the morning.
Parking
We parked at Wayah Gap parking area (35.1530401, -83.5811141). There is a Wayah Crest trailhead sign there.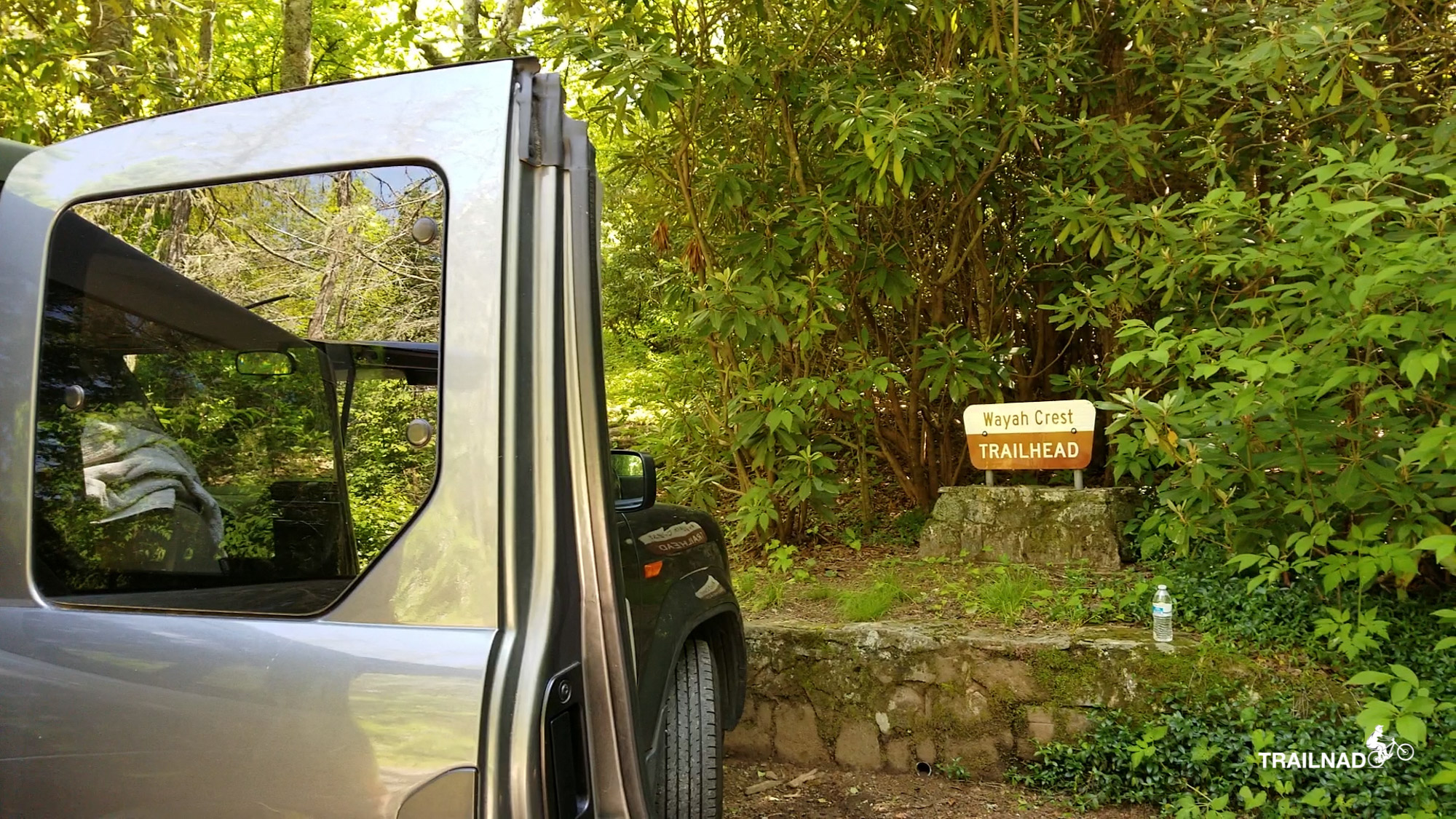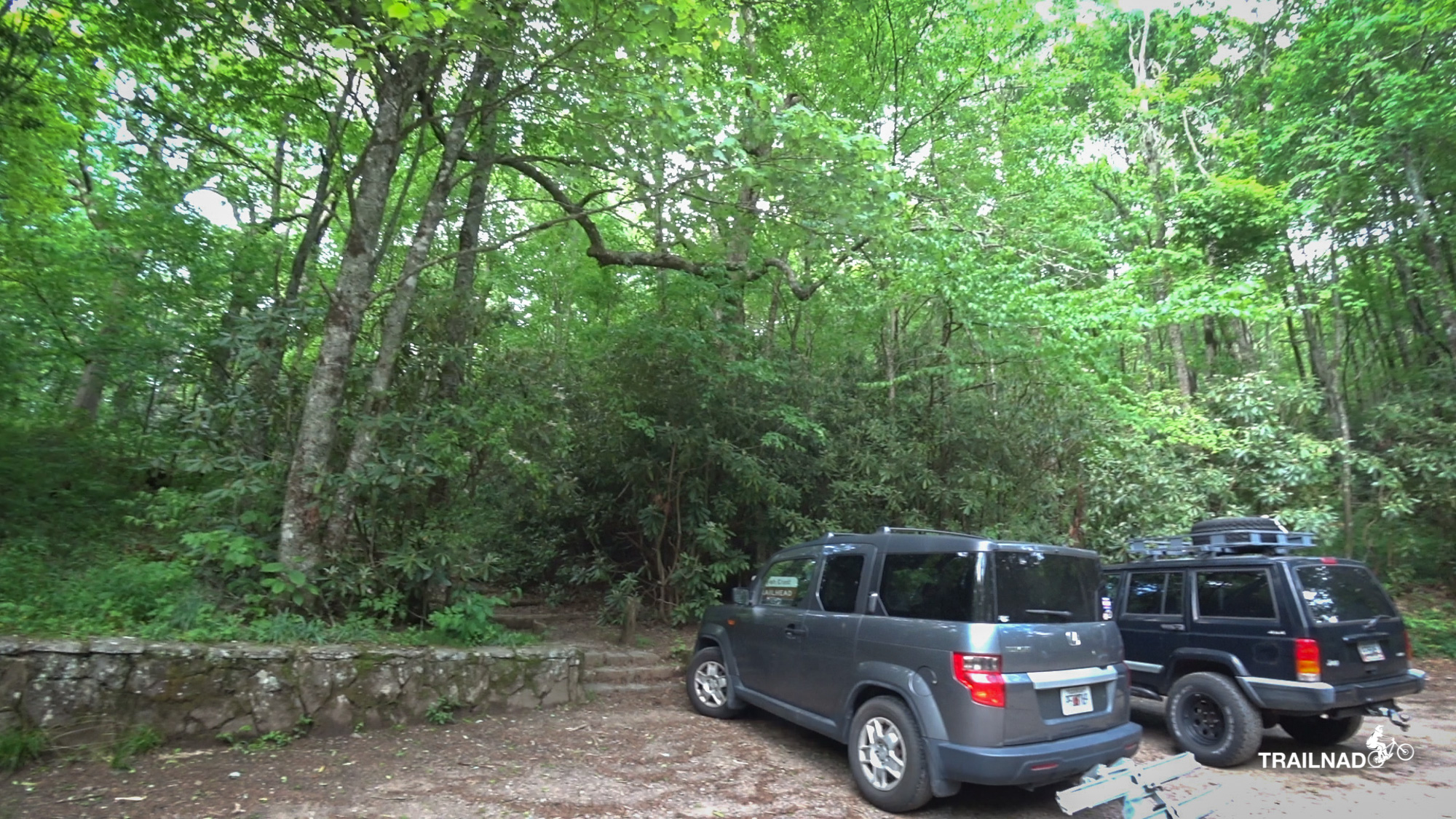 Water
I only took 1 Nalgene water bottle with me while Trent took a jug of water with him.  This was enough for us and Tsali (our dog) for this trip. Less than a half of a way in, you will see a spring on your left with a water pipe coming out from it. The water was nice and clean.  So you can fill up your water there.  Tsali also got a lot of chances to drink from many small creeks we crossed and at the spring area.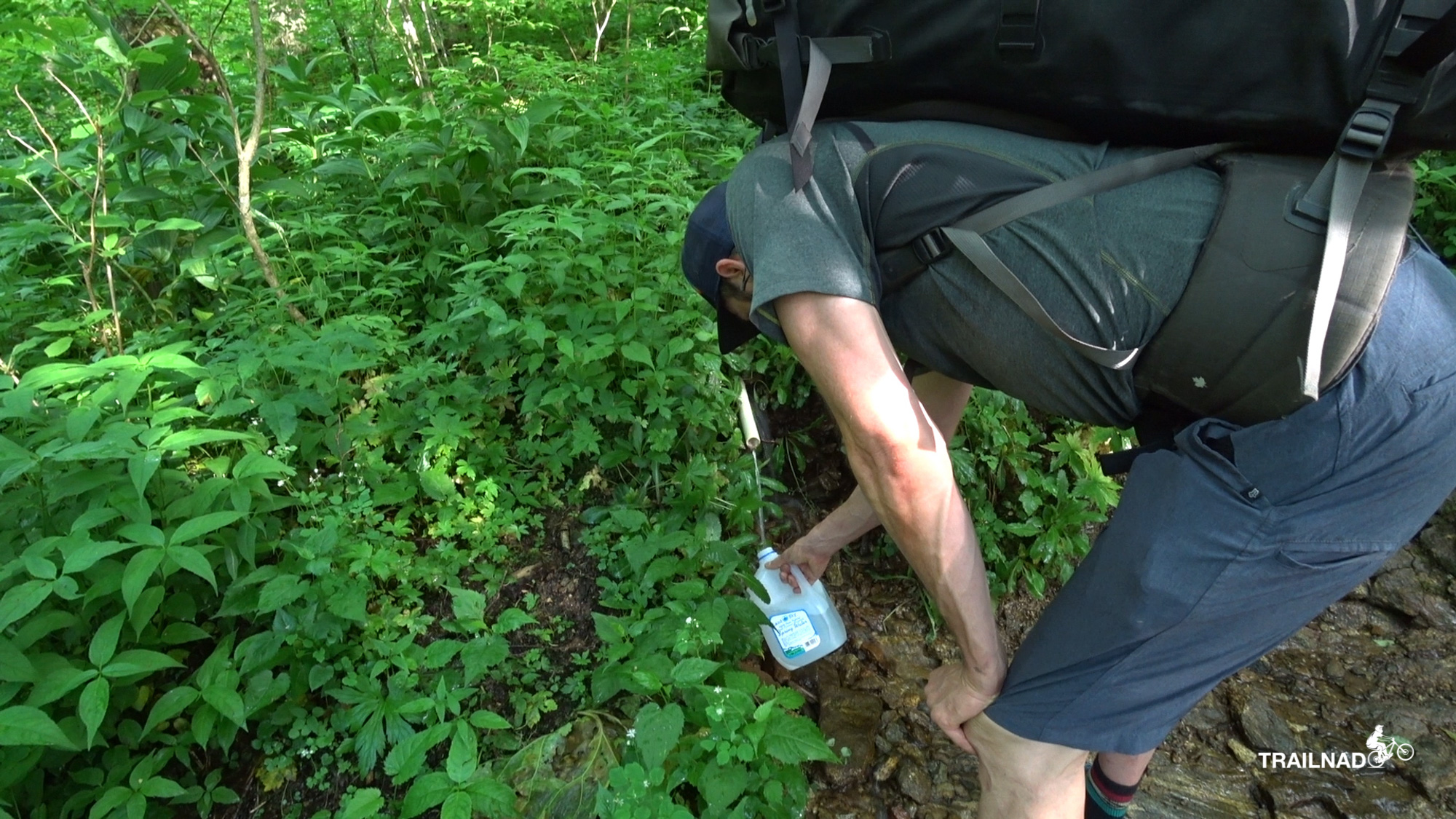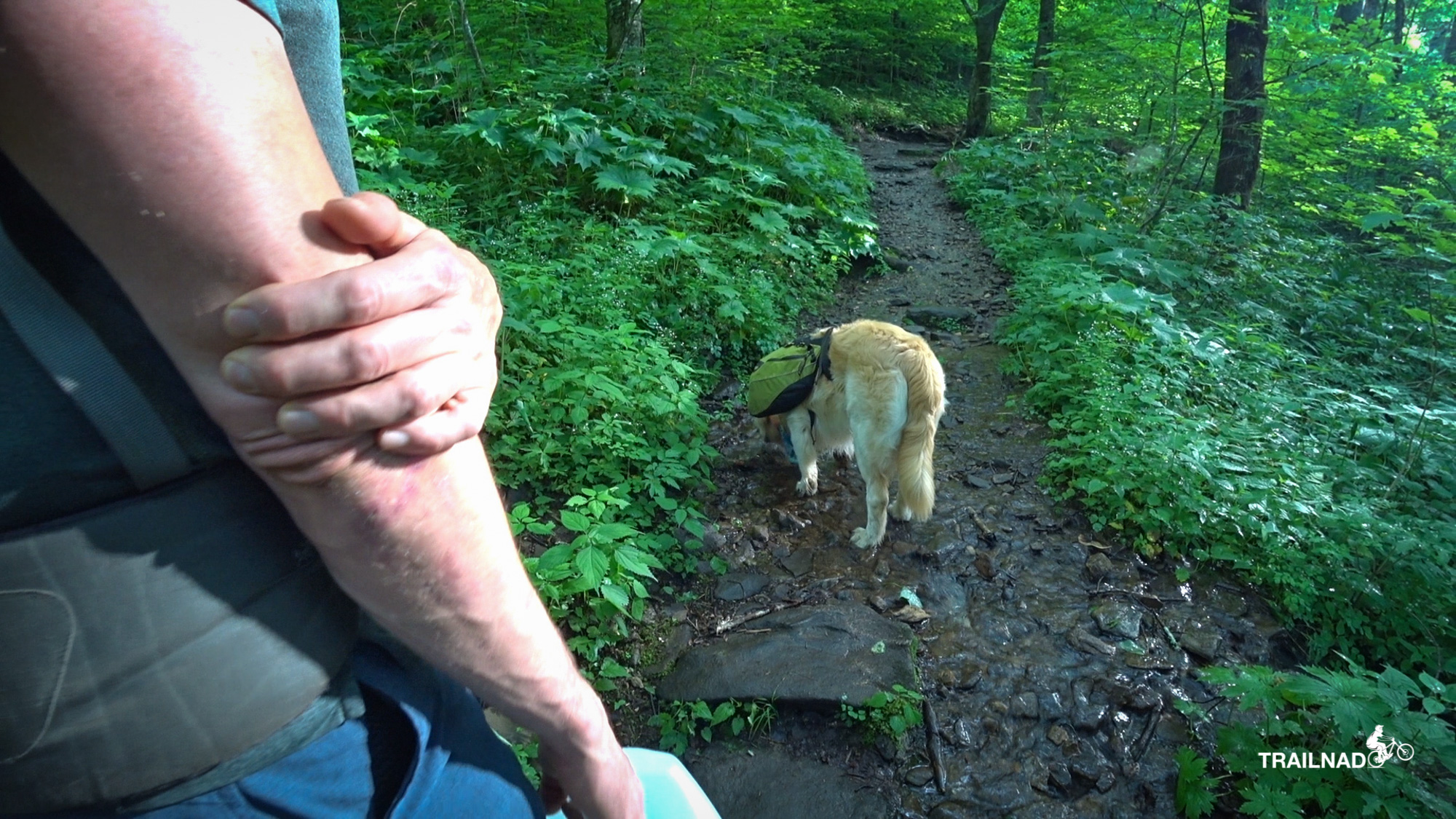 The Hike
The hike (this section of Appalachian trail) was easy.  It was around 1.8 miles in.  It took us around an hour to get up to the top.  We got to the top at 8 pm.
(Ref. https://ashevilletrails.com/appalachian-trail-north-carolina/wayah-gap-to-siler-bald/)
It was still bright so we went ahead and set up our hammocks.  I set mine with a bug net but Trent didn't need it.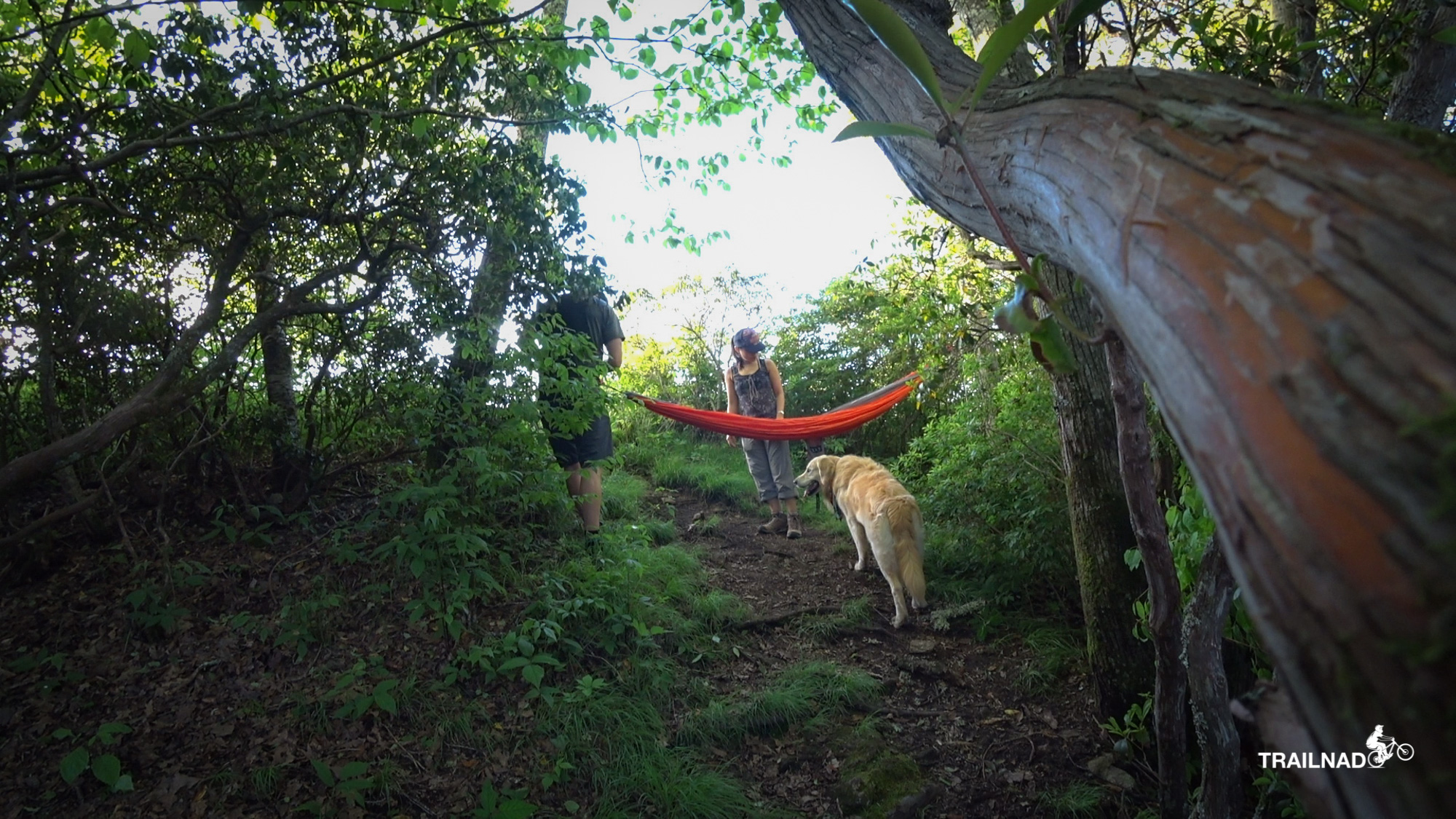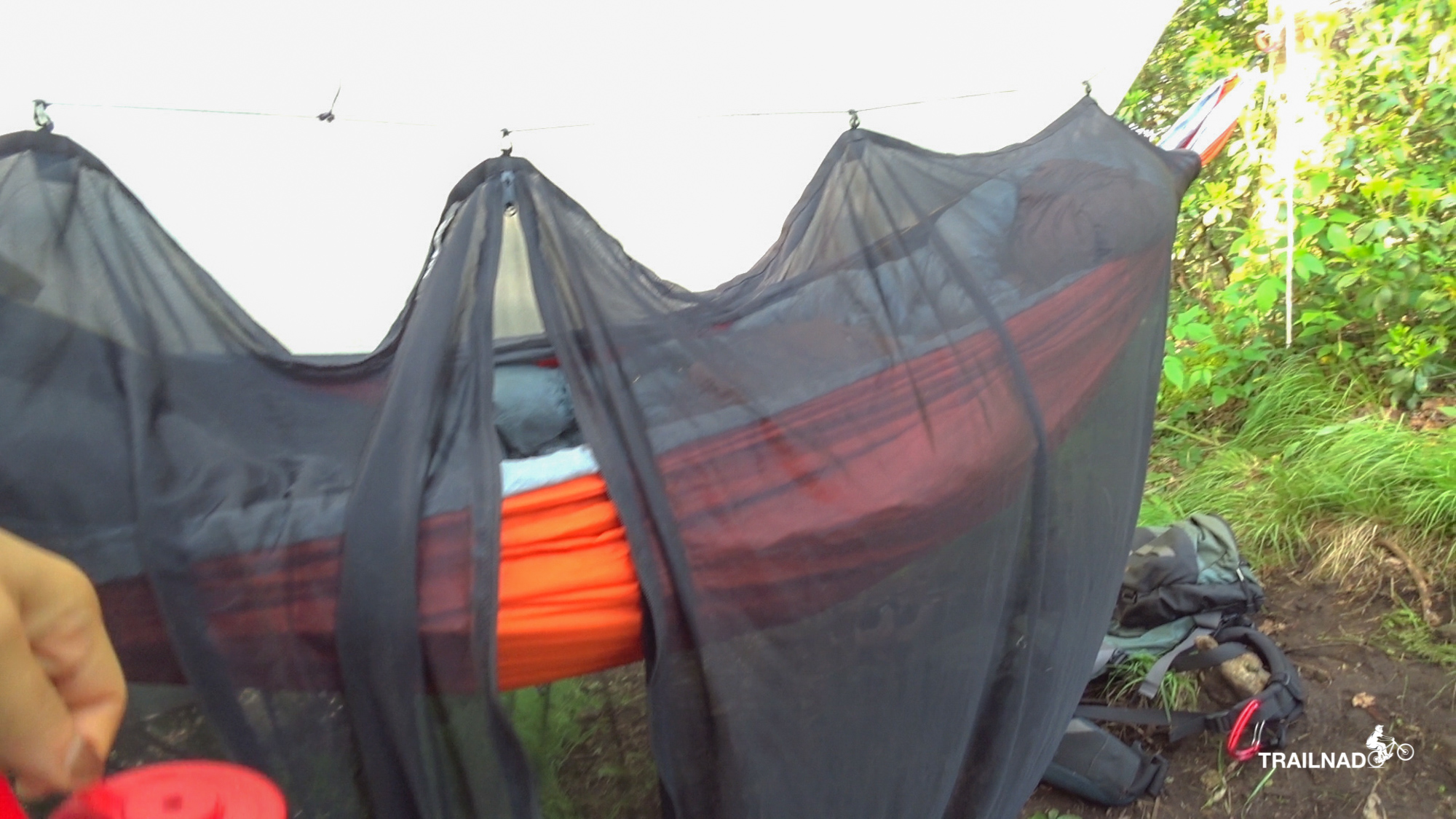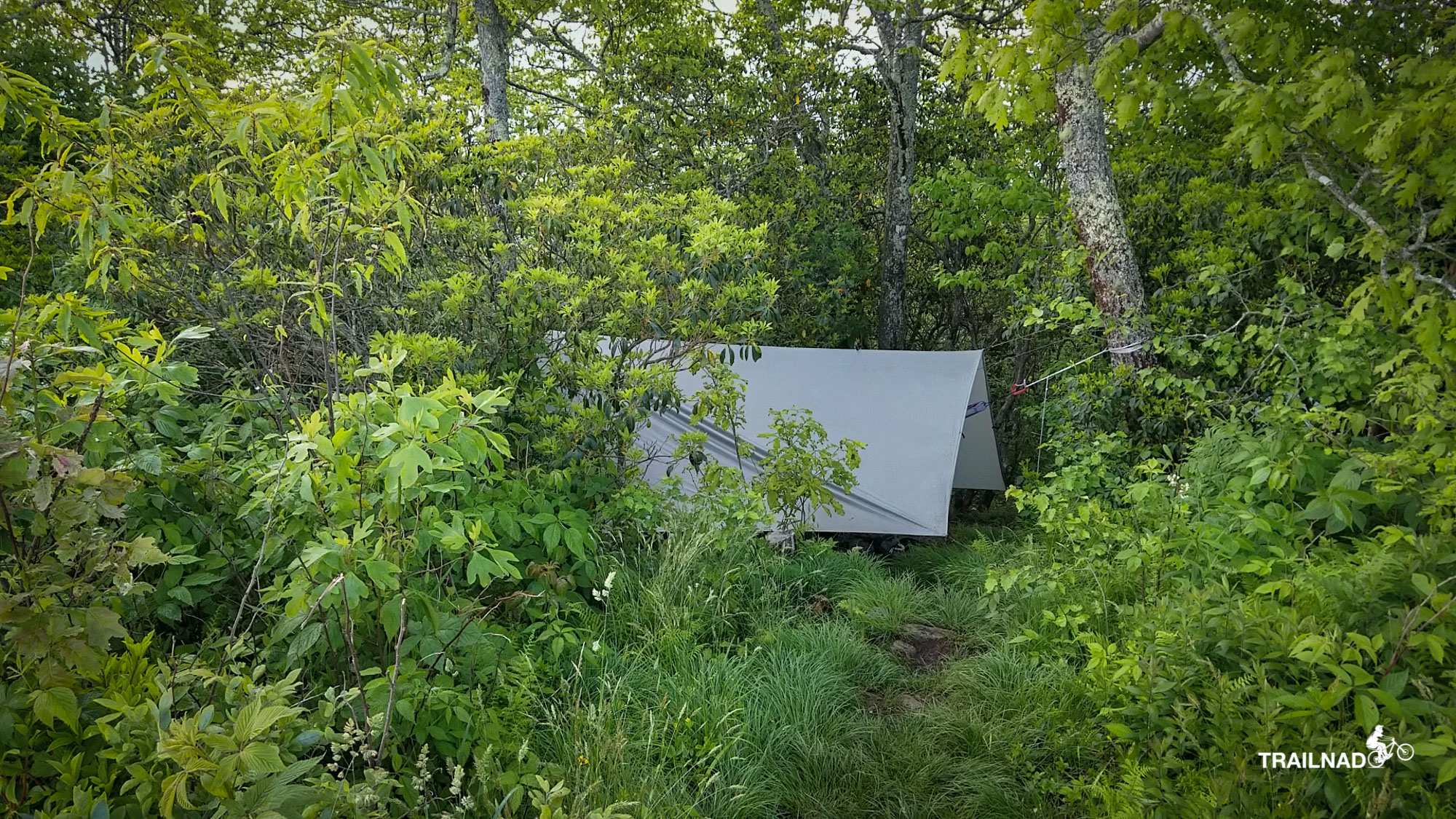 This place is perfect to come to watch the sunset, sunrise, and stars. Because of that we love to come here.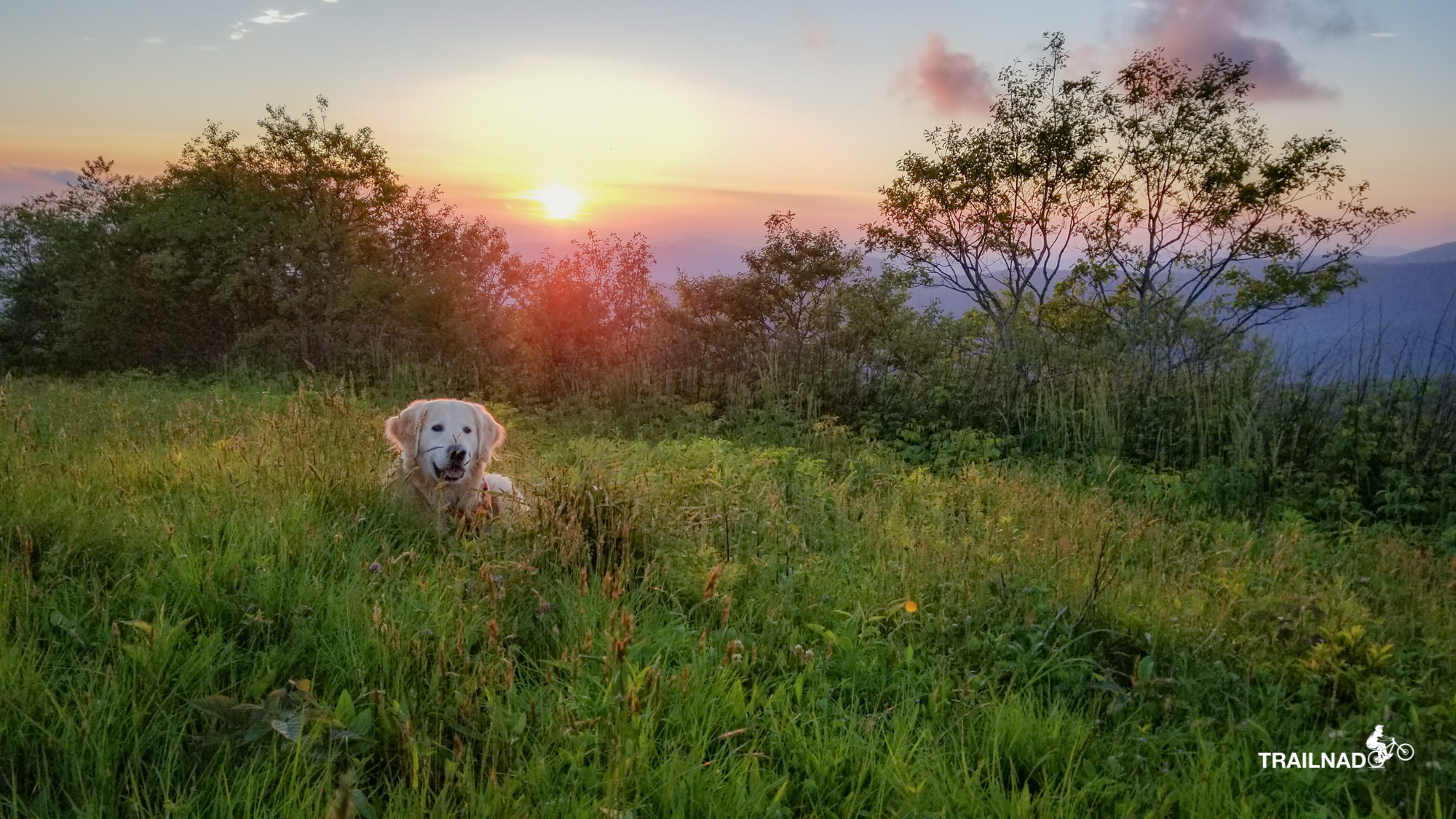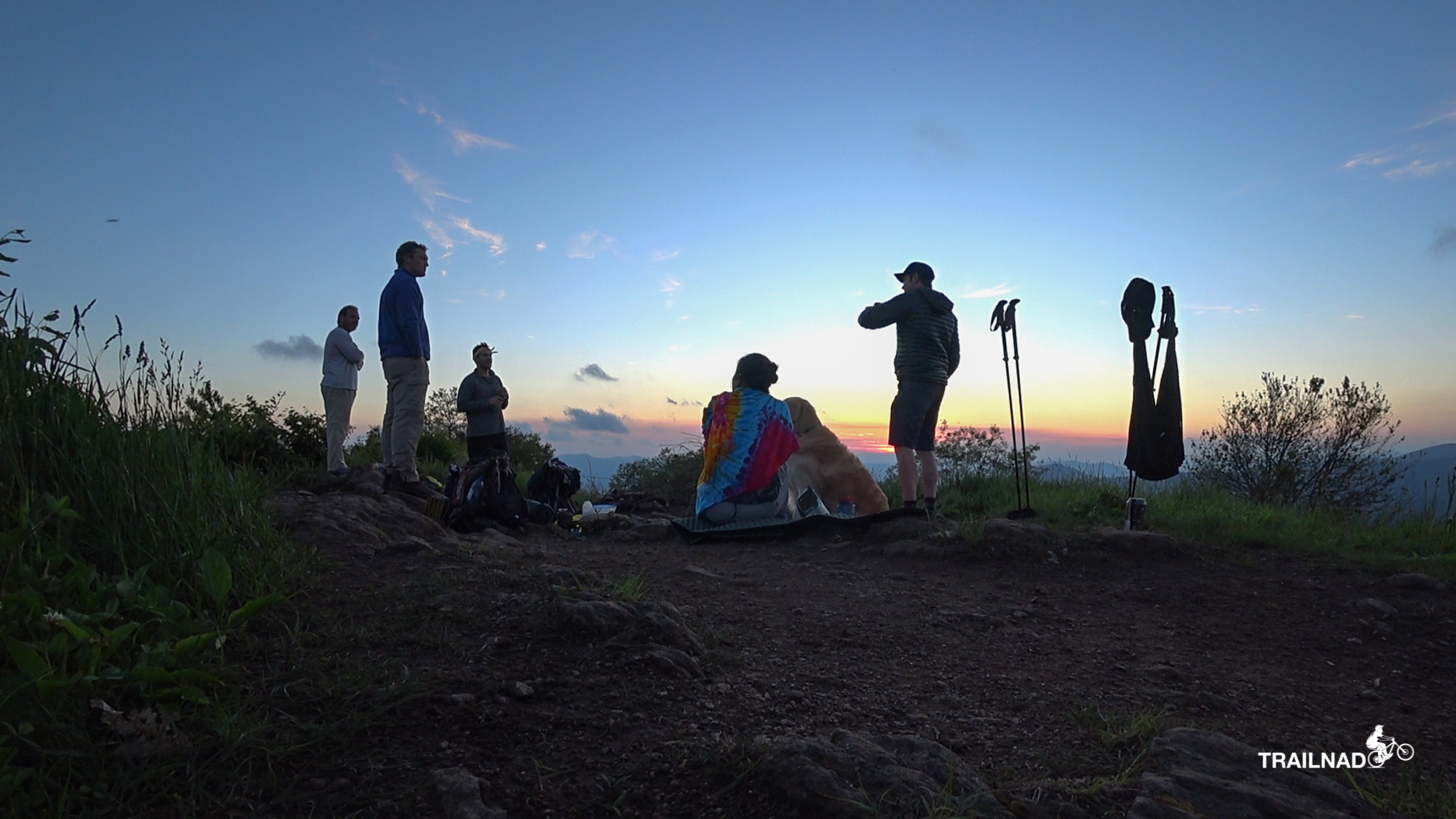 We met 2 through AT (Appalachian trail) hikers, SillyHikingBoys instagram.com: sillyhikingboys, at the top. We hit it off right away. So we all hung out around the camp fire together. Trent and I ate the subs that we had packed with us. (No grilling on the fire this time.)
The stars at night were superb! You will see a lot of stars and, many times, shooting stars on a clear night. The 2 SillyHikingBoys just cowboy camped (sleeping in their sleeping bags outside under the stars) on the bald.
Sunday June 3, 2018
Coffee and Breakfast in the morning
Trent is a morning person and always loves to catch the sunrise in the morning. Me? Never a morning person. Glad that he took some sunrise picture for us.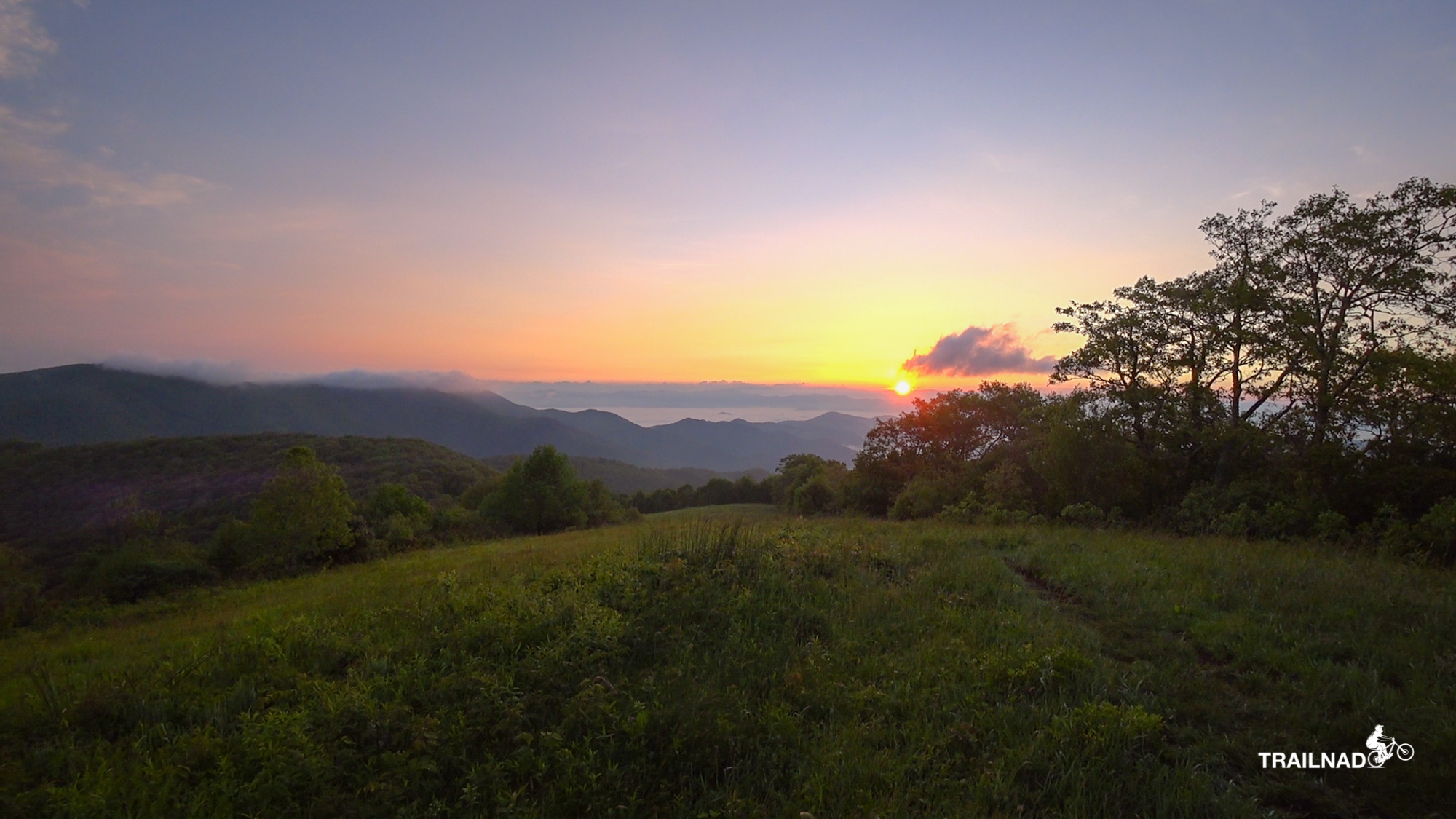 By 8.30 am, I woke up. We made coffee and had breakfast on the bald. Our favorite breakfast for camping is anything (for example yogurt, granola, or oatmeal), with fresh fruits like blueberry or raspberry. We hung out and enjoyed to scenery until it started to get hot on the bald.
Then it was the time (10.20 am) for the 2 through hikers to continue their journey, and for us to hike back to our car.  We all hiked together until we got to the split to the parking lot. Then we said goodbye and hoped that soon we could go to catch up and camp with them again on some section further North on the AT.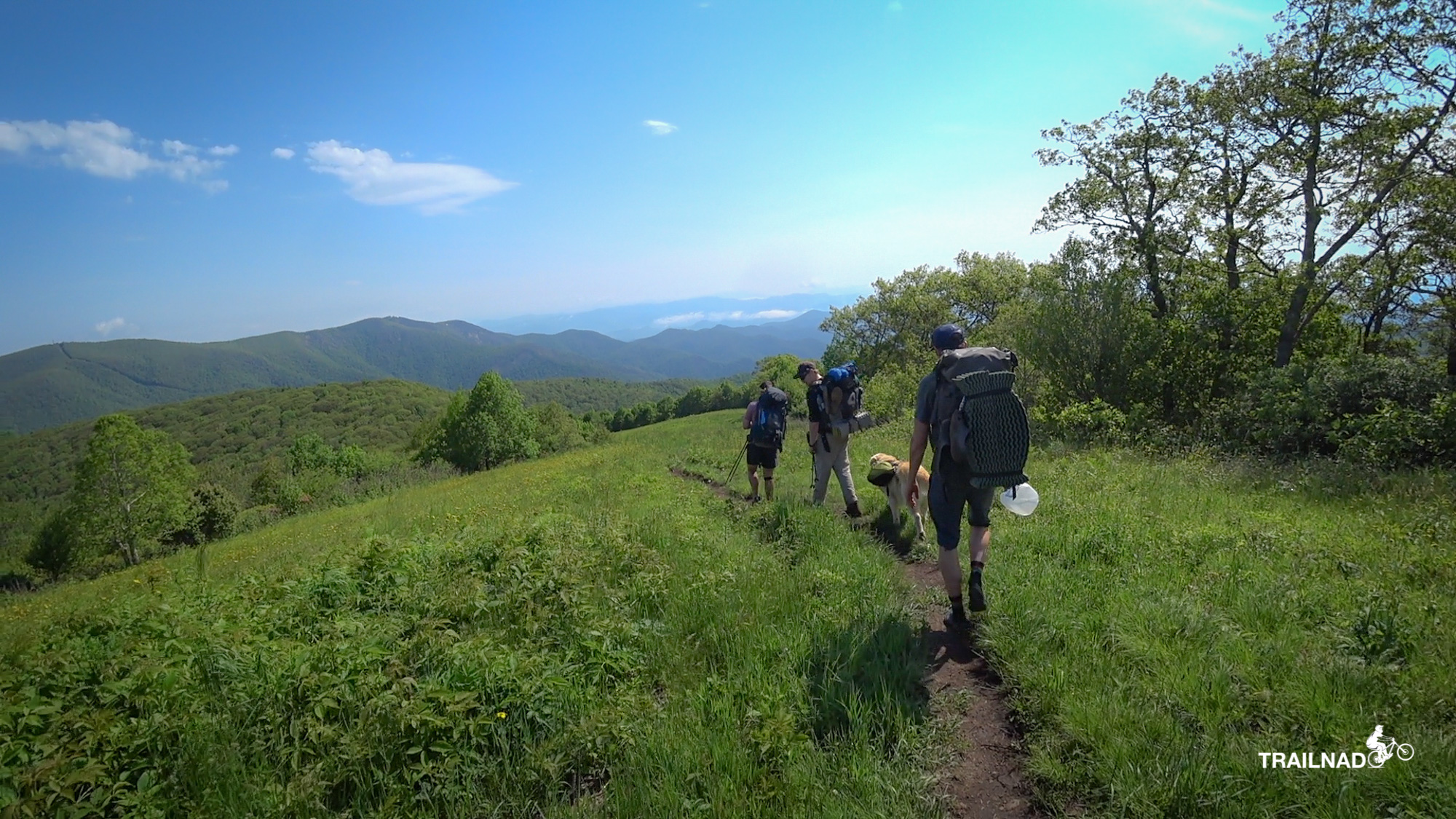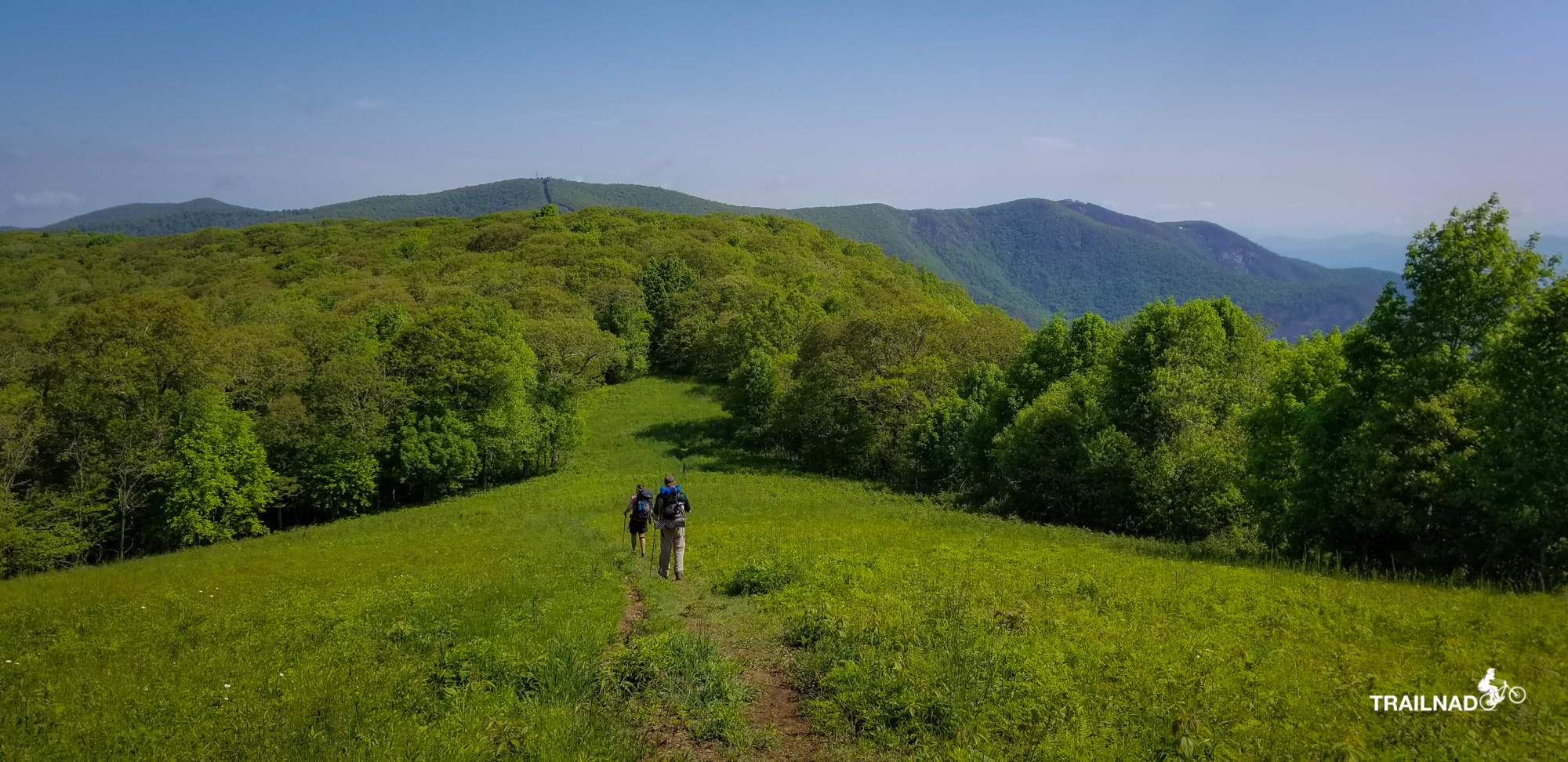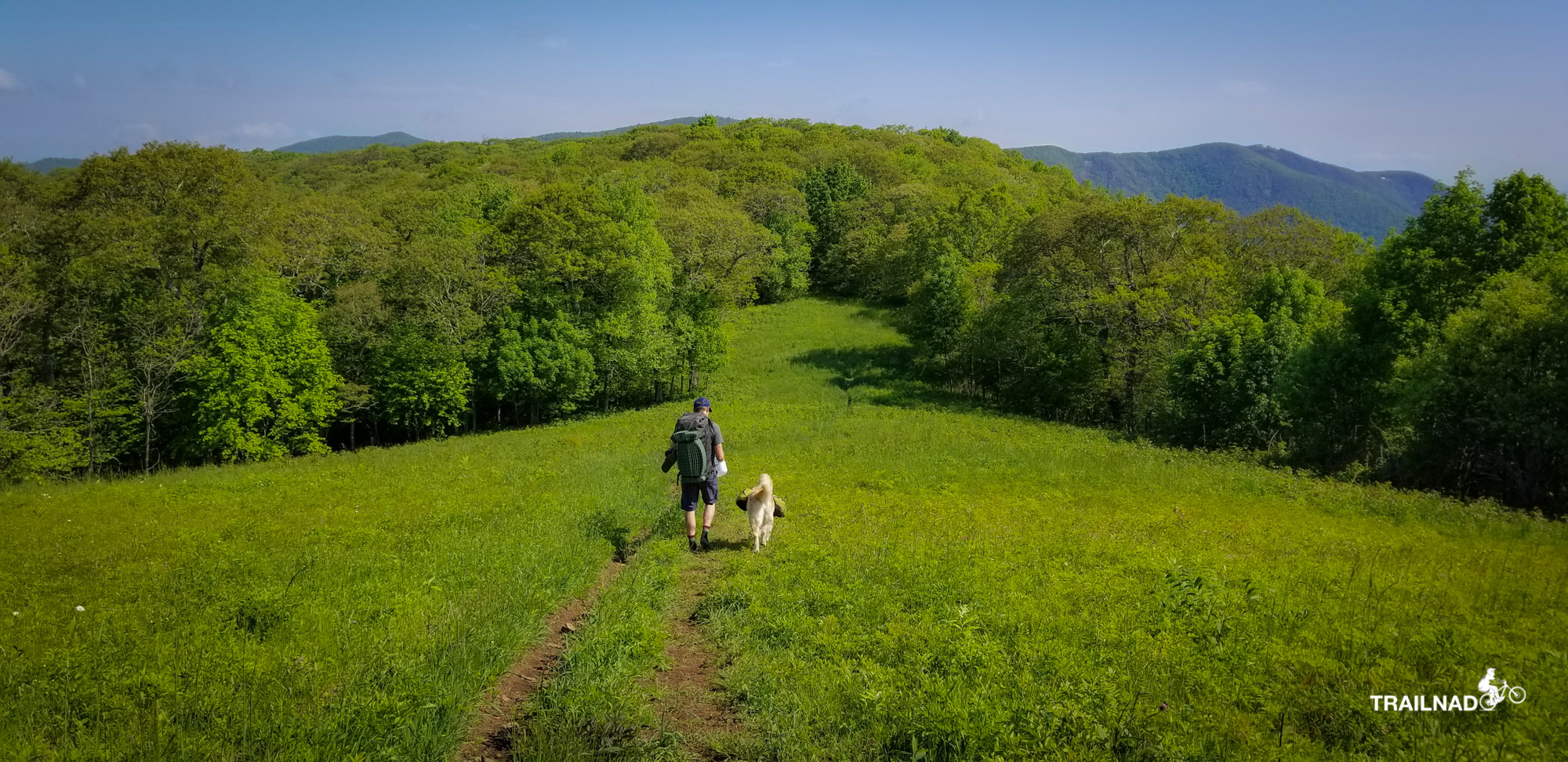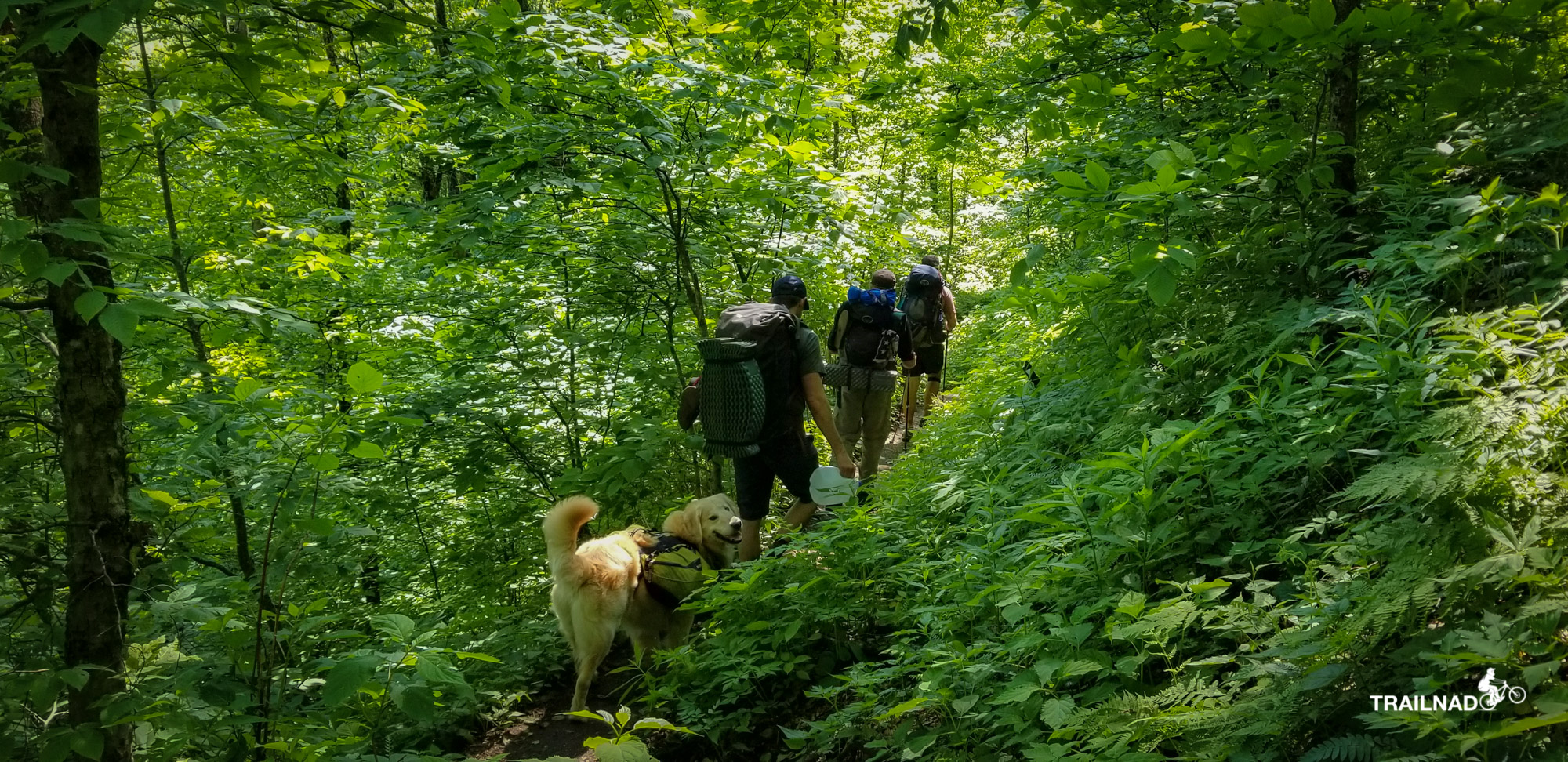 We got back to our car around 11.15 am, and drove back to Atlanta.
It was a great trip!  We didn't get scared by the potential rain forecast and luckily managed to just dodge it. This made the trip even more special!
"Fill your life with adventures, not things. Have stories to tell not stuff to show."