What do you think about a day hike on Art Loeb Trail and camping at Davidson River Campground in Winter? We did that for you so you can check out our trip!
Continued from Dec 30, 2017 – Riding with Evo SS Gimpal on Middle Black Mountain in Pisgah, North Carolina
Sunday (Dec 31, 2017) – A Day Hike on Art Loeb Trail in Pisgah, North Carolina
We started our day with morning snuggling in our little tent. When we woke up, the temperature was at 20°F (-6°C).  On that night, I had to double bag my  0°F sleeping bag with Trent's -20°F to stay warm. Trent? He was using only his 15°F bag and he was fine. And yes, he didn't miss to brag about it.   We also had our friend, Katie, to come to camp with us. We camped on one section of Mountains-to-Sea (MTS) trail on Blue Ridge Parkway (BRP).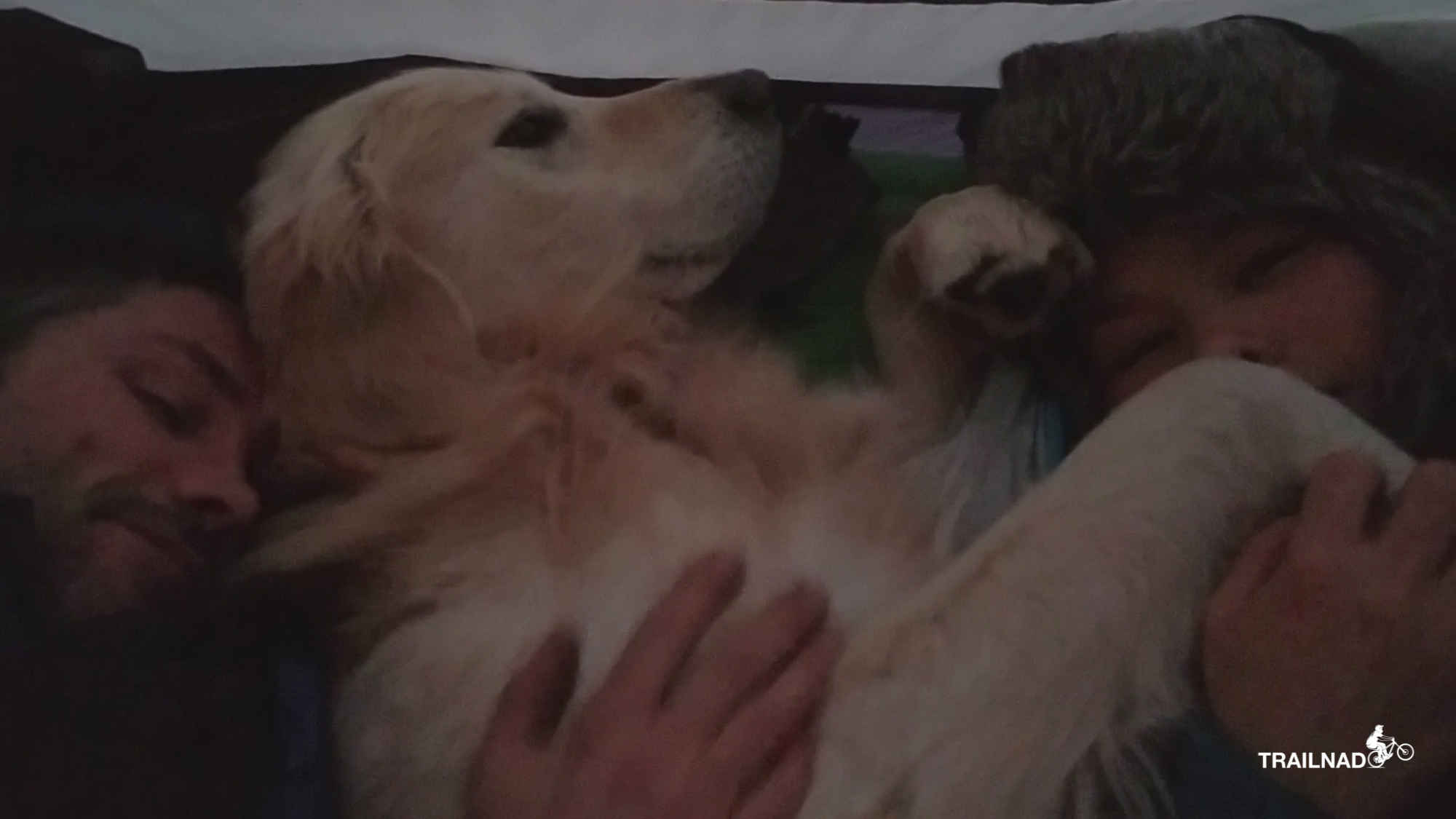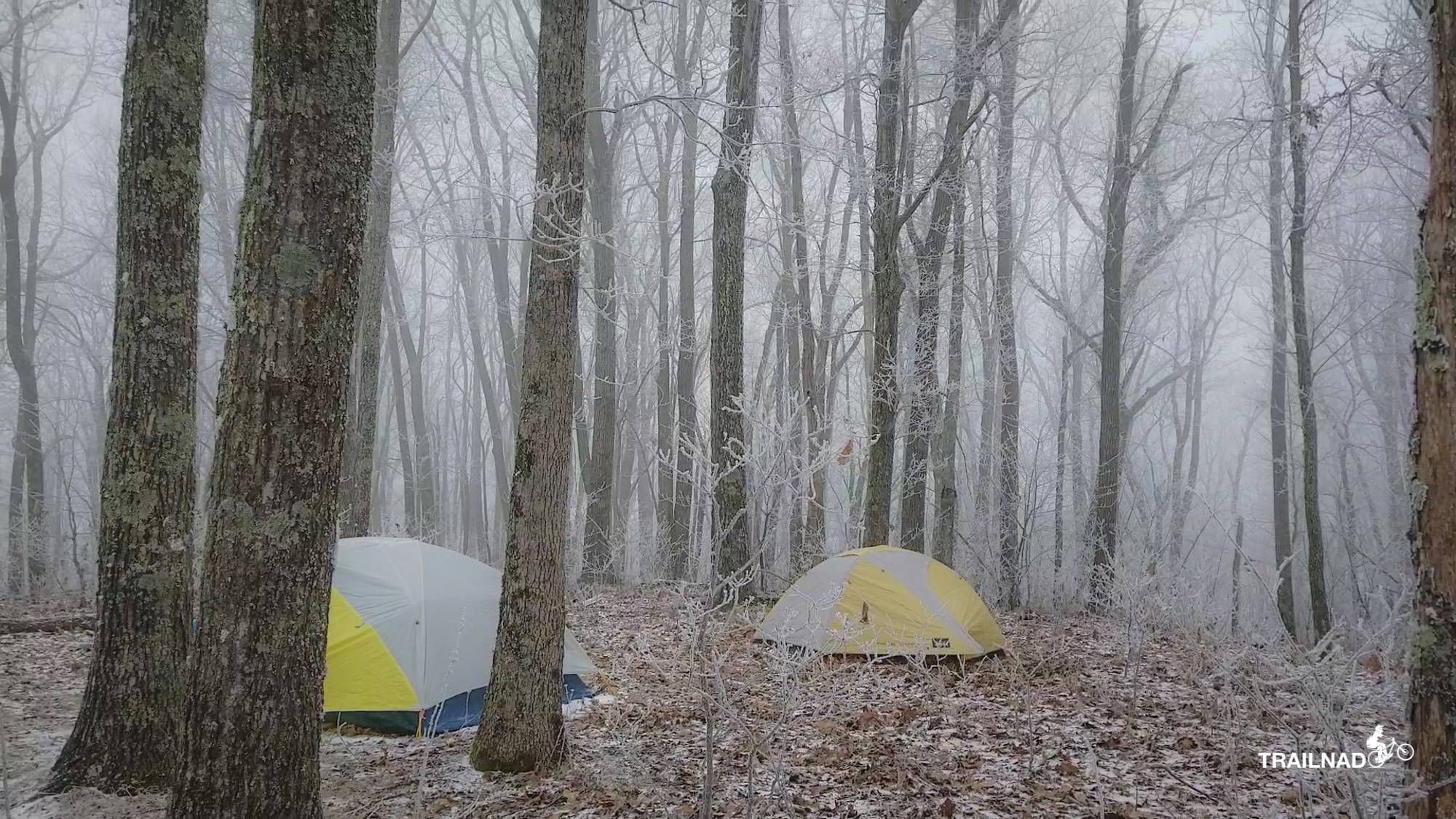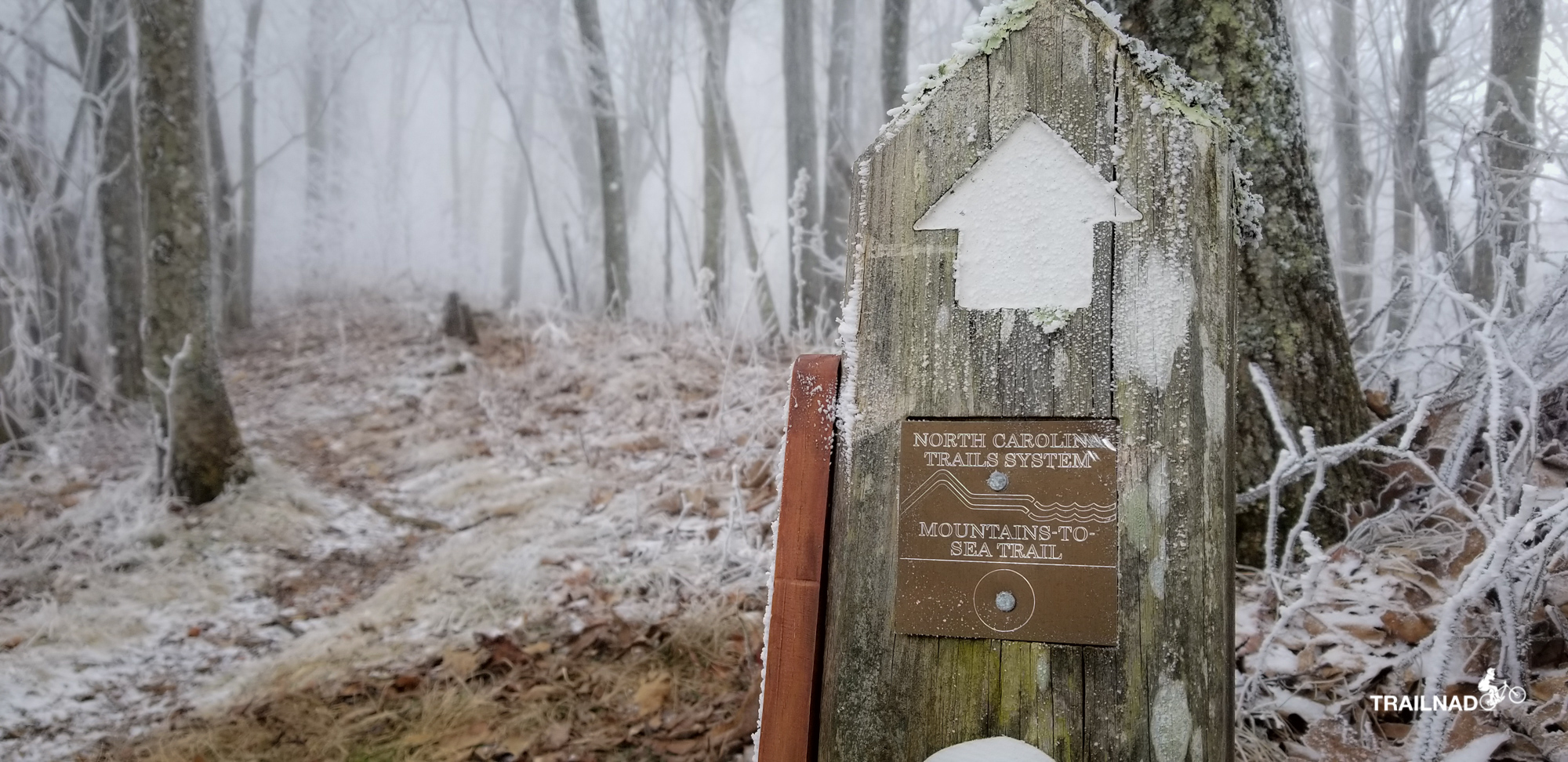 Since it was so cold in the morning, we decided to pack up and hiked down to where we parked so we could have our breakfast there. The view was so stunning and it was white everywhere.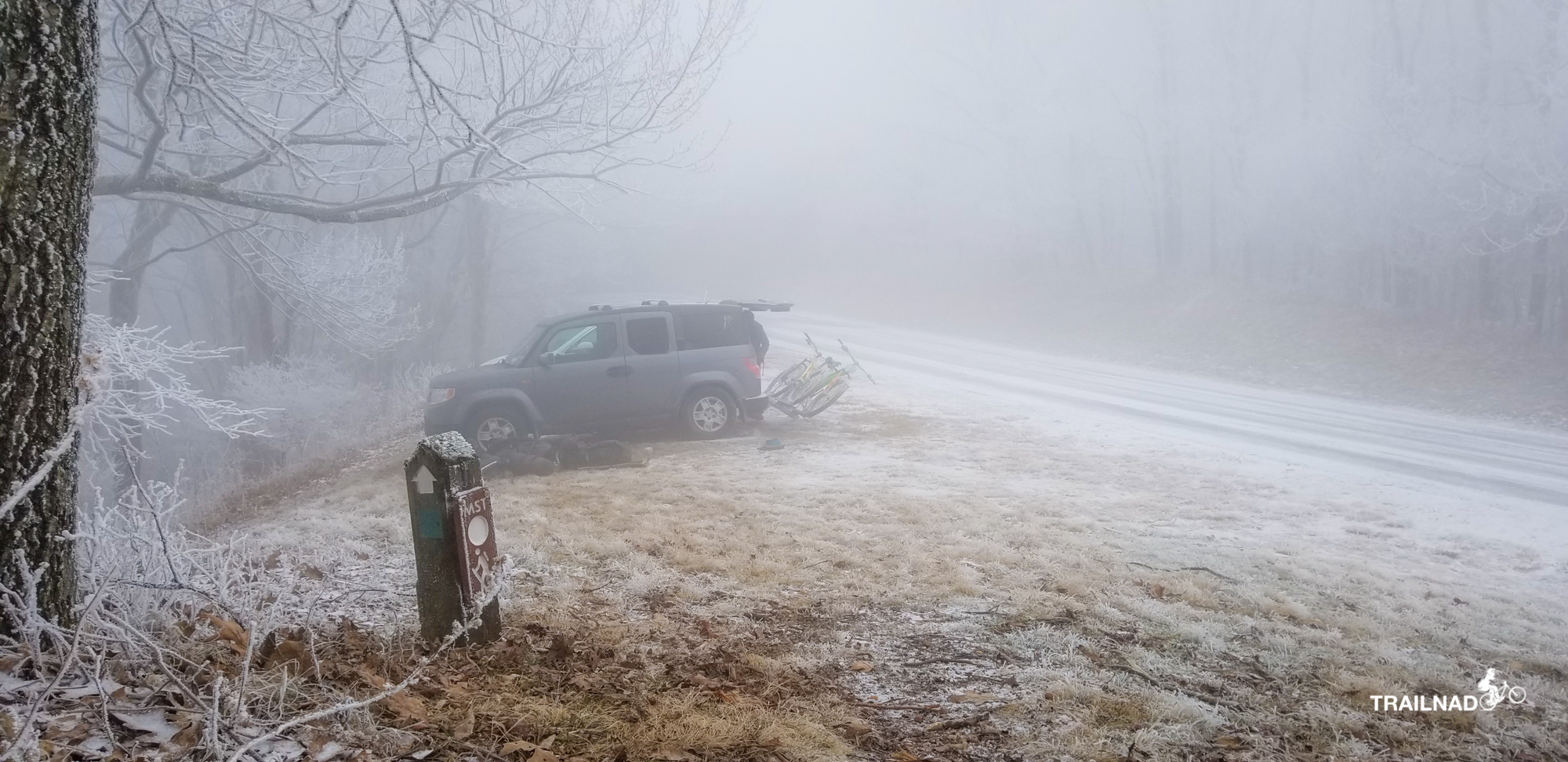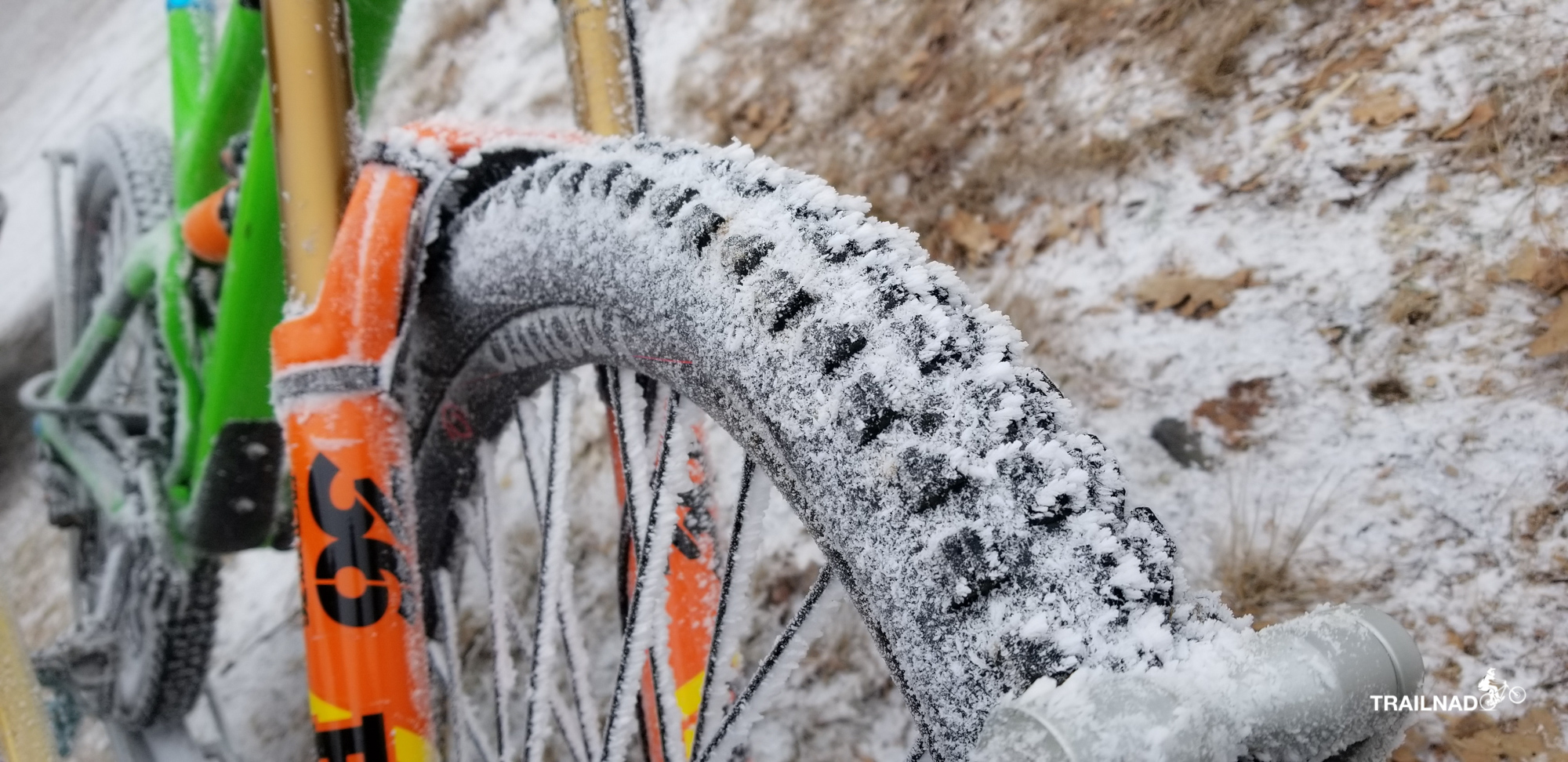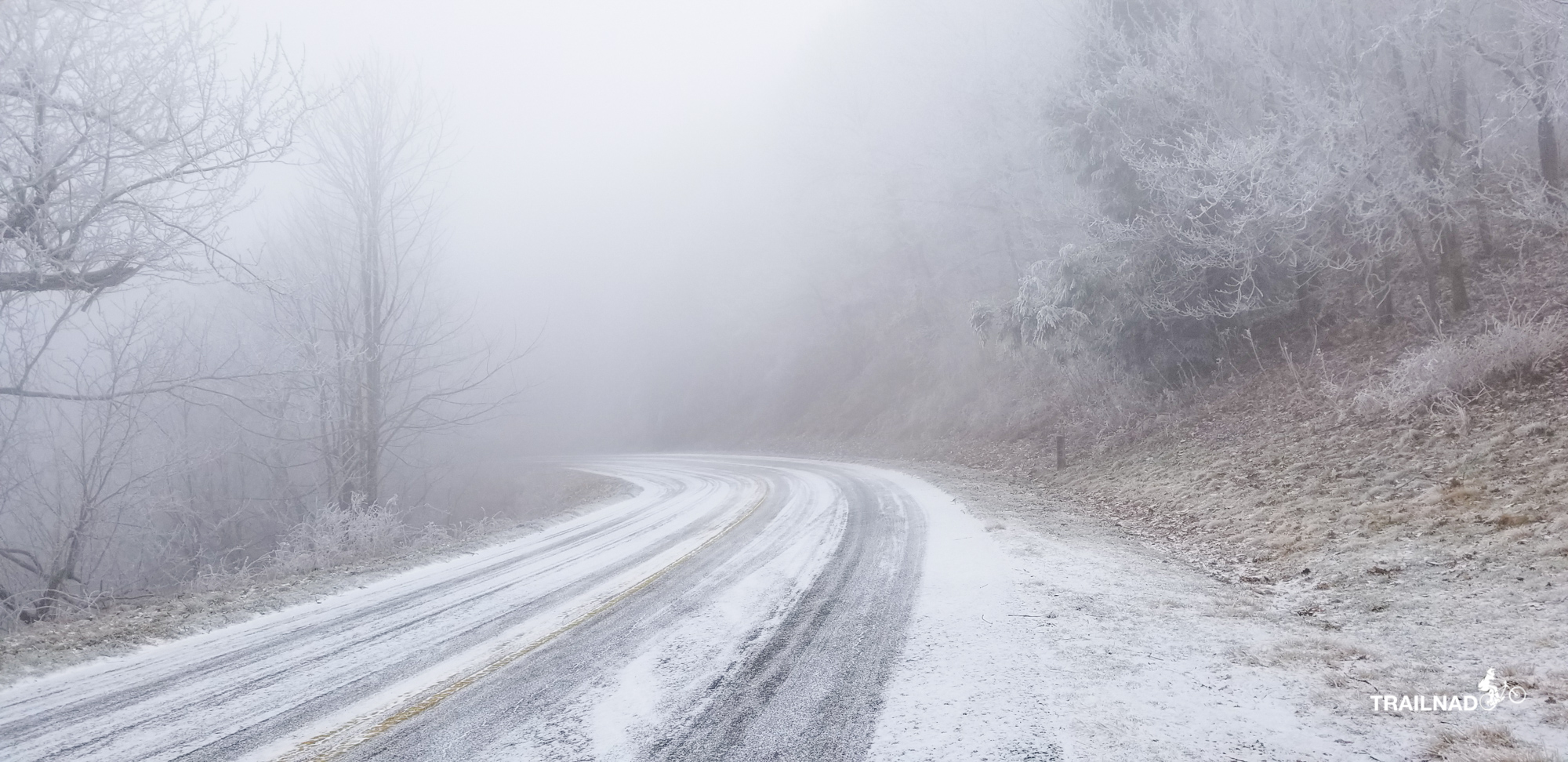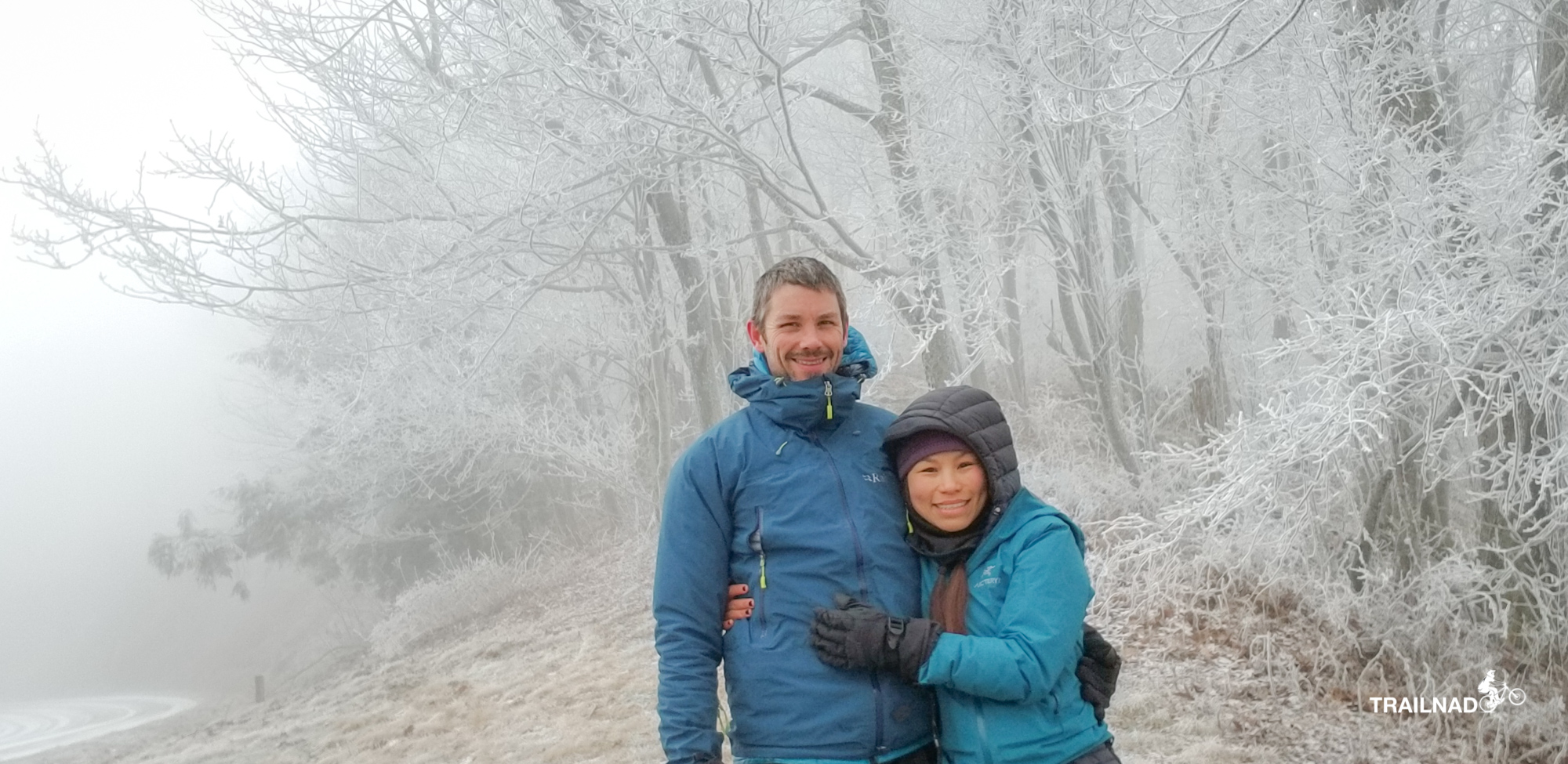 After having our breakfast, we were headed to check on Art Loeb Trail to see if the trail was still open for hiking.
Real-time road open/close status for Blue Ridge Parkway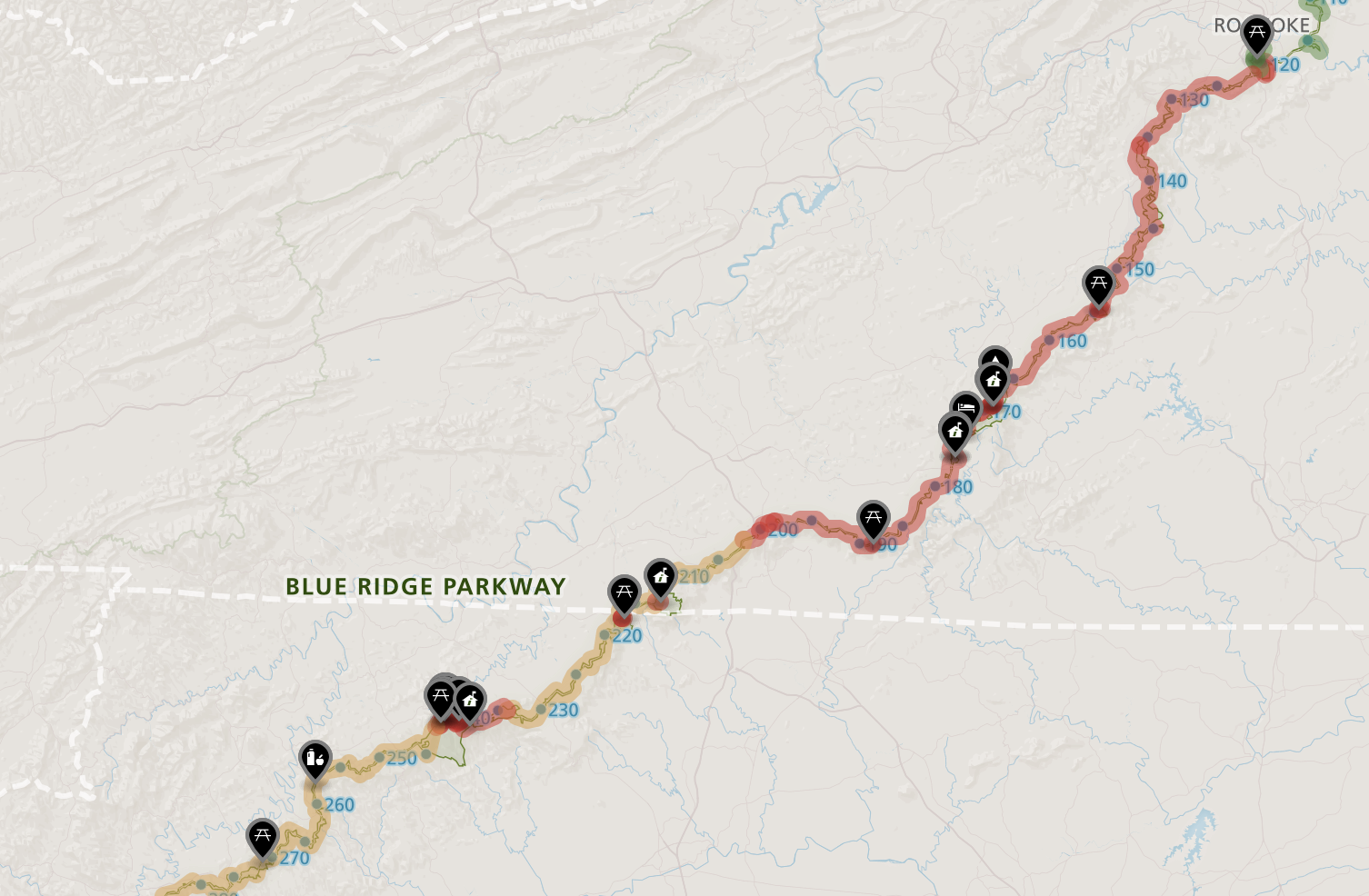 https://go.nps.gov/brp-map
If you want to check the real time road current closure/condition information on Blue Ridge Parkway, you need to go to this website. This's helpful tool to check the condition of the road before going there.
We checked on the website and wow! We were surprised that the gate to Art Loeb Trail was still opened. We're so lucky! So we headed there and did a little day hike on Art Loeb Trail. I think that my skin might have had enough of the cold from this winter trip. My face was extremely dry, red, and wrinkly… but still full of joy!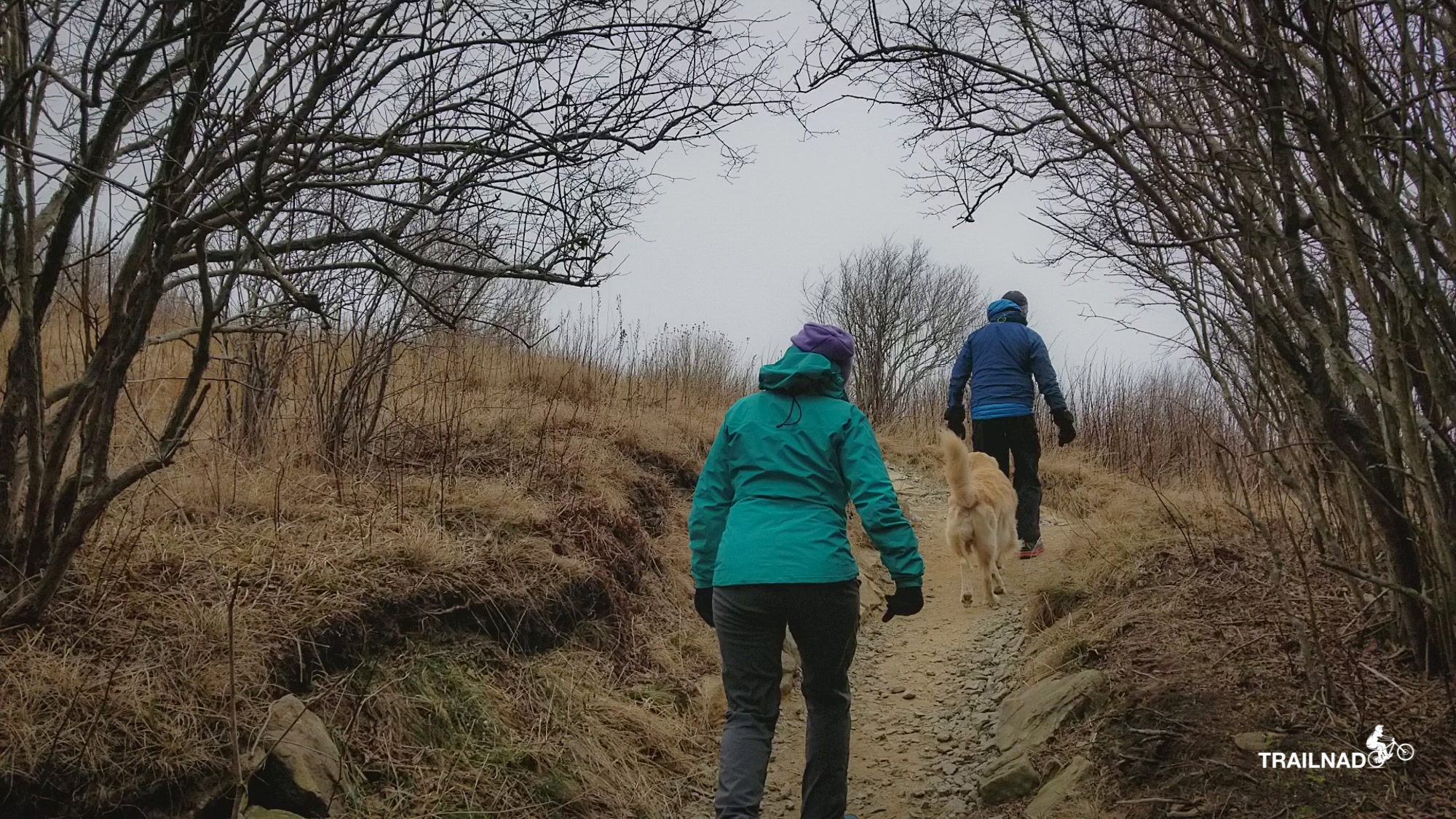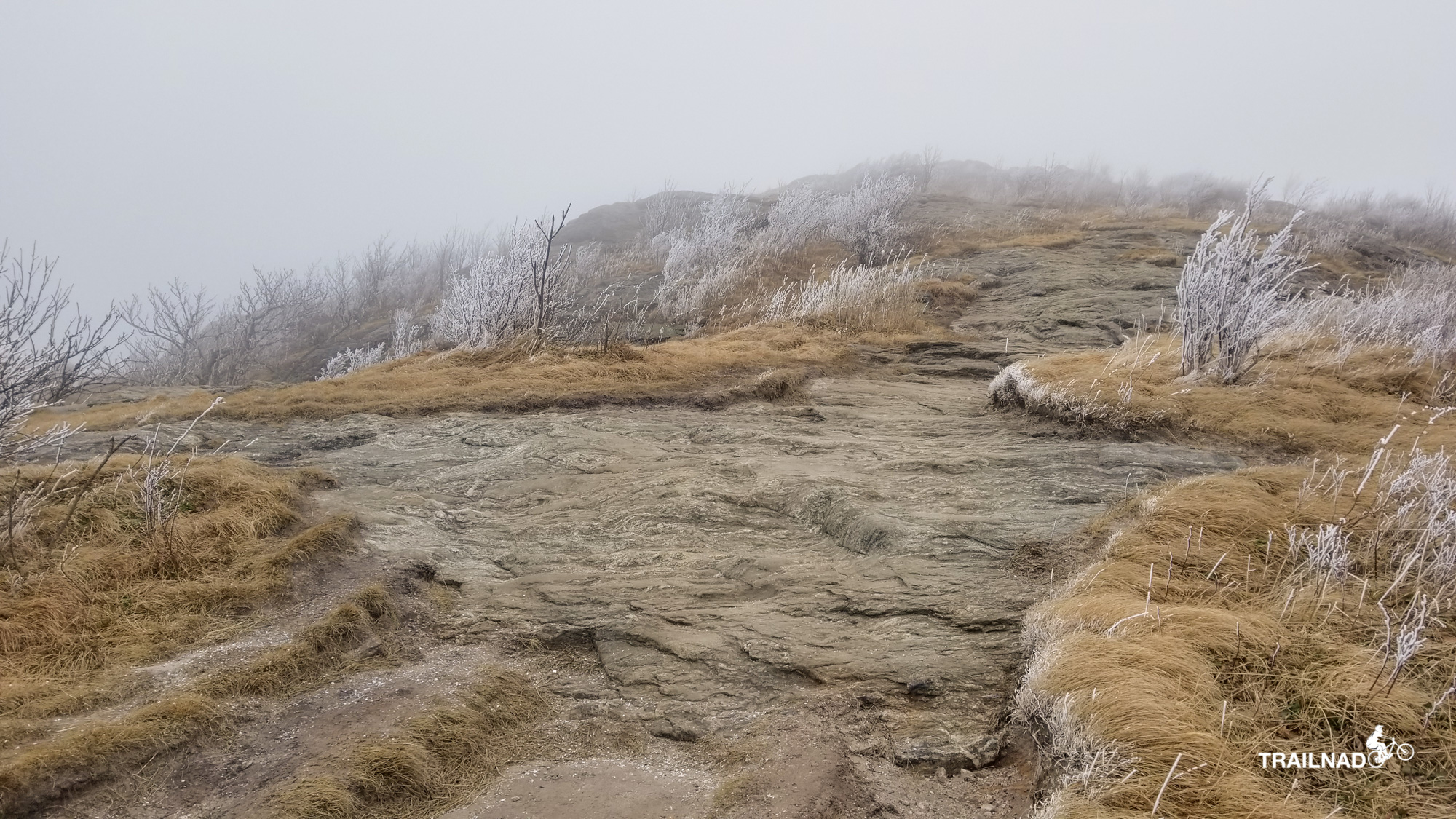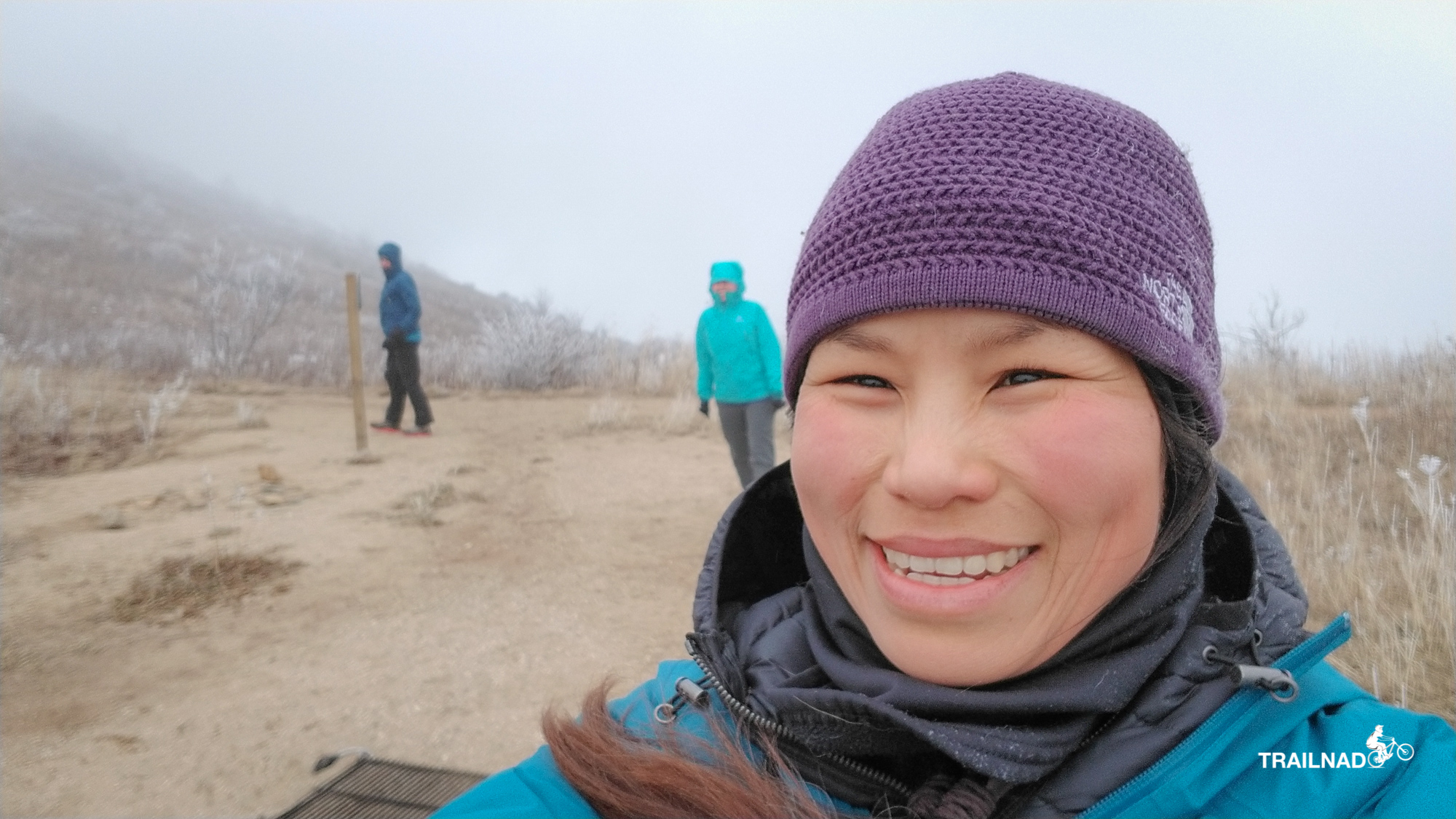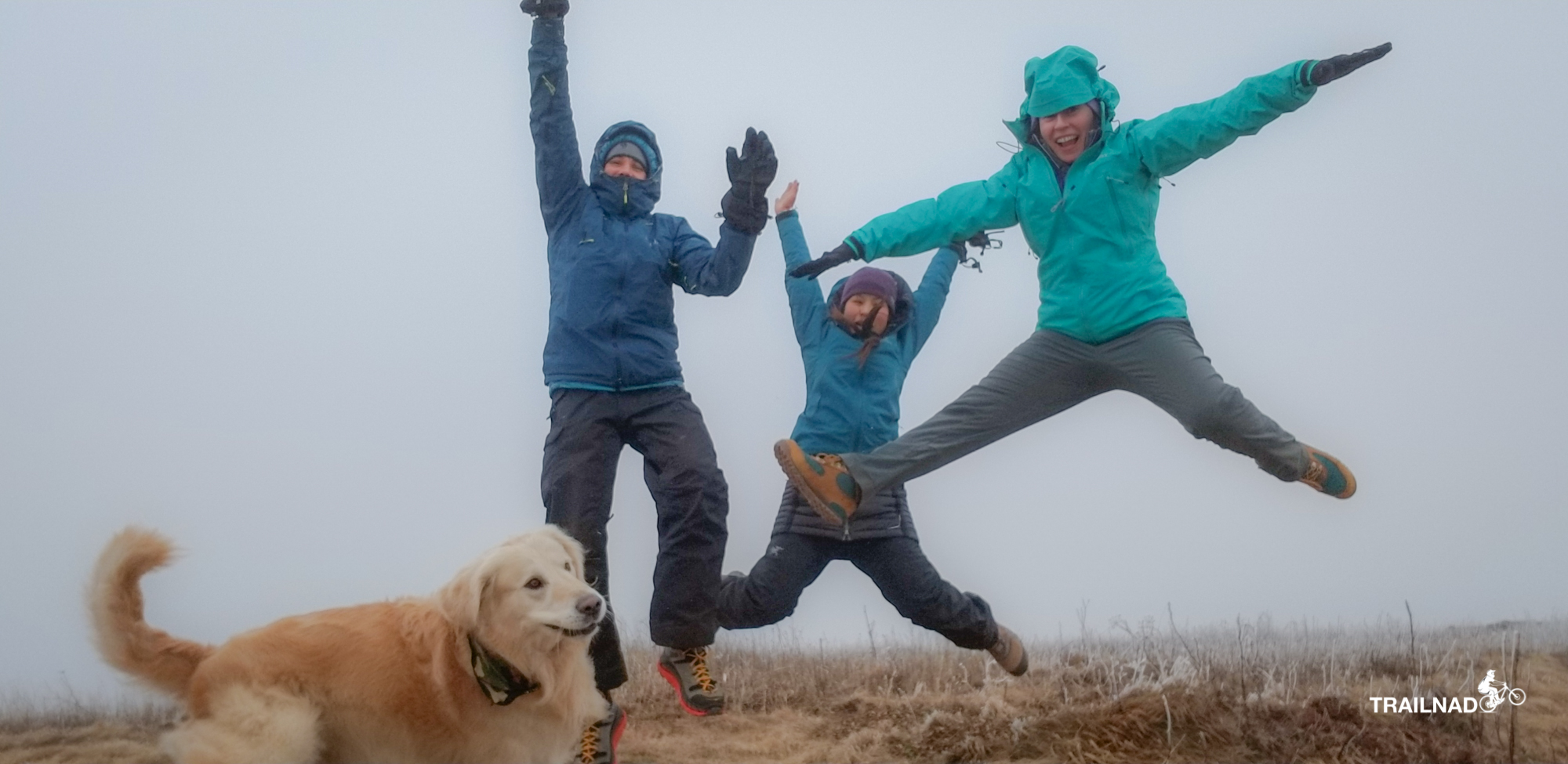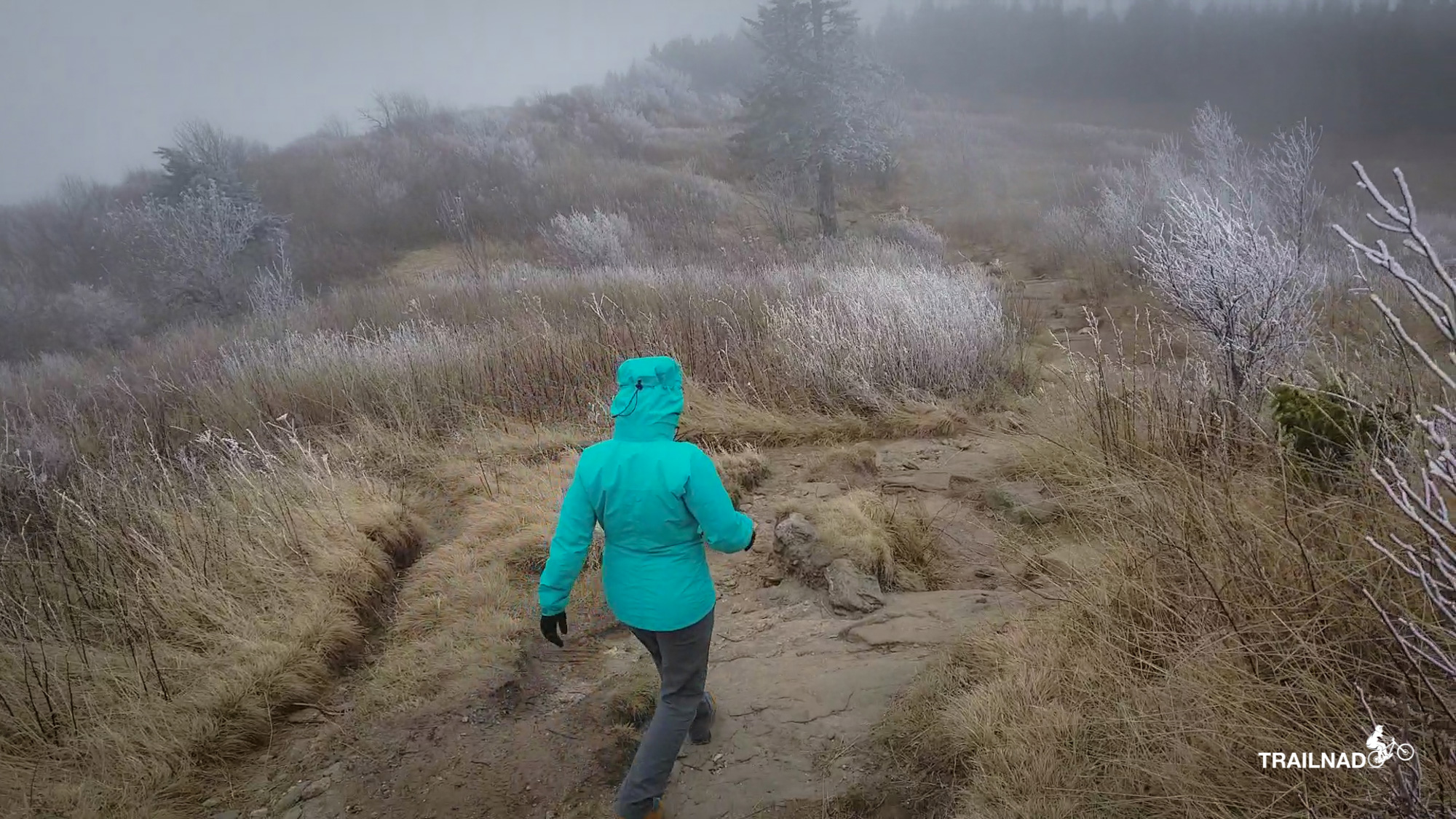 New Years Eve Camping at Davidson River Campground
Then we went to have our lunch/dinner at El Chapala in Pisgah Forest, NC. We knew that it was supposed to be a really cold night so we came to Davidson River Campground and got us an electric site.  It costed $28/campsite in Winter. In summer, it will be less expensive. However, good thing about coming here in winter is that there will be much less people. We only saw a few campers on that day.
And if you're worried about if they have restroom here or not, don't be.  They have many restrooms/bathrooms. More than that, they are heated. So it stays warm all the time. We were even jokingly thinking of sleeping in there.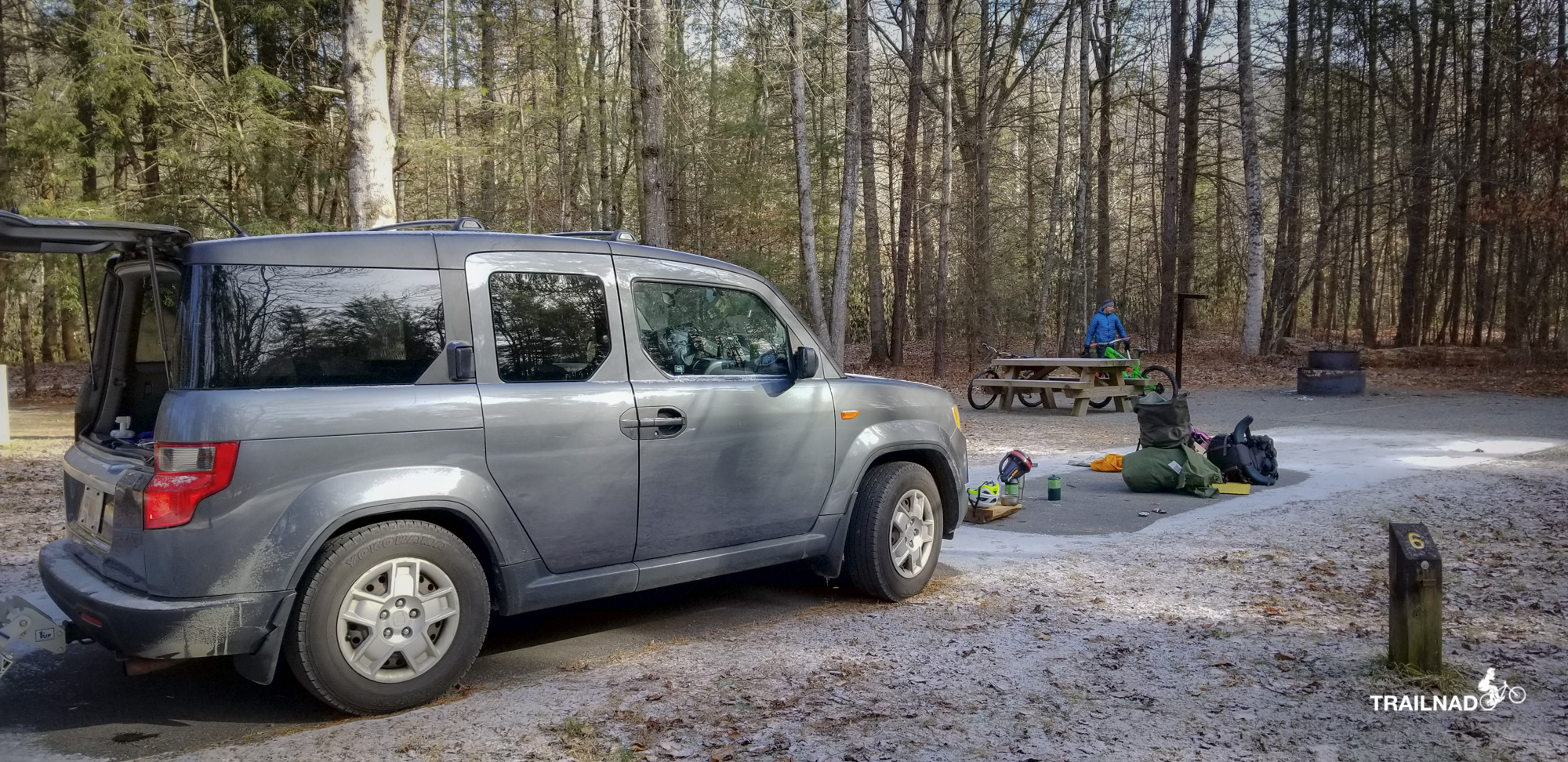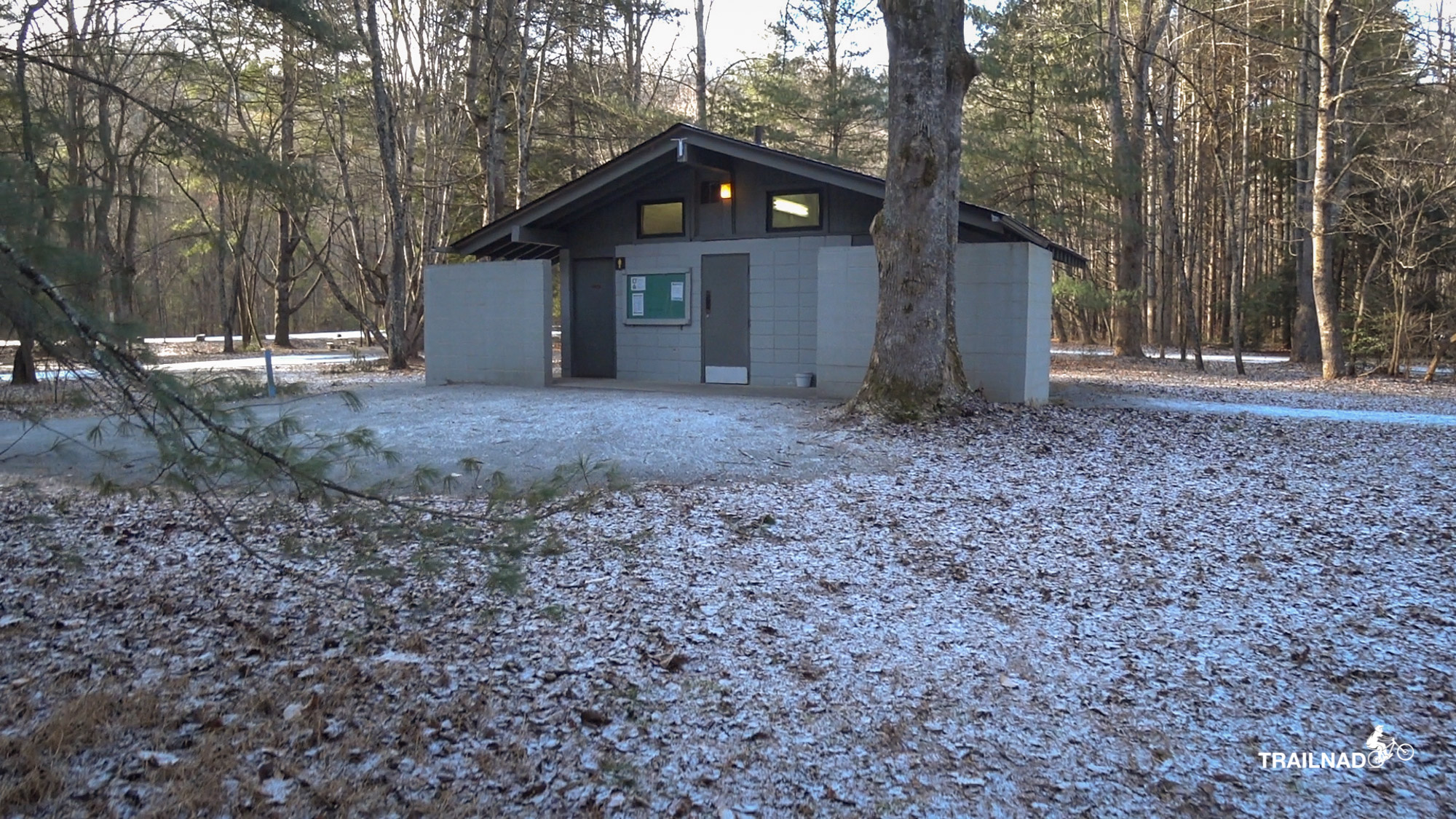 New Year Day, Monday (Jan 1, 2018) – It's time to head back home… oh nooo…
It snowed on us again at night. And yes, it was freezing 14°F (-10°C) when we woke up.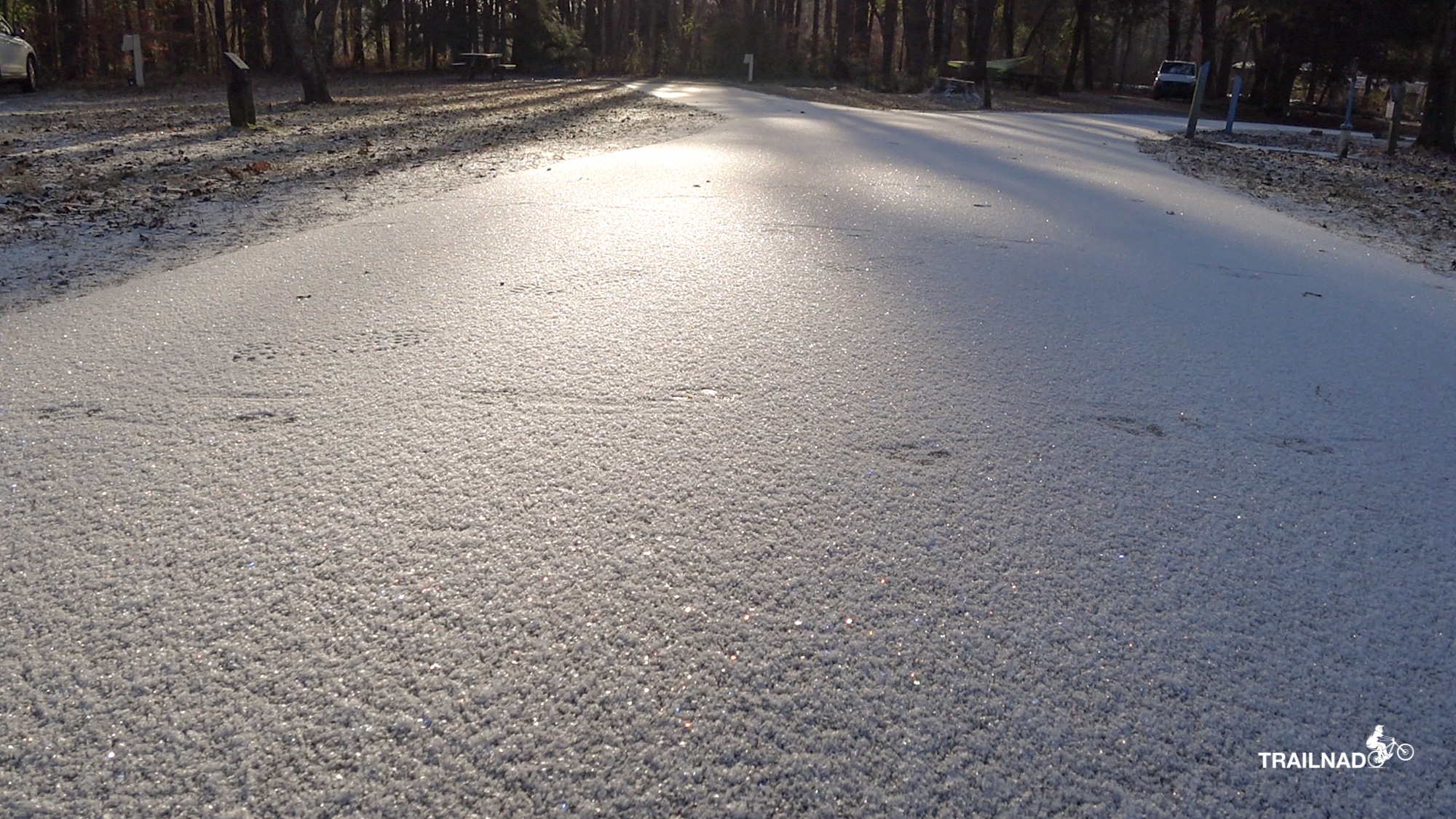 Musher's Secret
Some reader has asked us what we use for Tsali's paws in extremely cold weather.  We use Musher's Secret.  Trent was the one that found this product. A lot of people in Alaska are using this on their dogs. I was worried at first that it might not be safe for dogs, especially I know Tsali will lick the heck out of his paws.  There is no harmful ingredient.  It's 100% natural wax and it smells great.  We like this product and Tsali loves it too.  You can see how happy he got after I had applied it on his paws from the video.  One happy dog!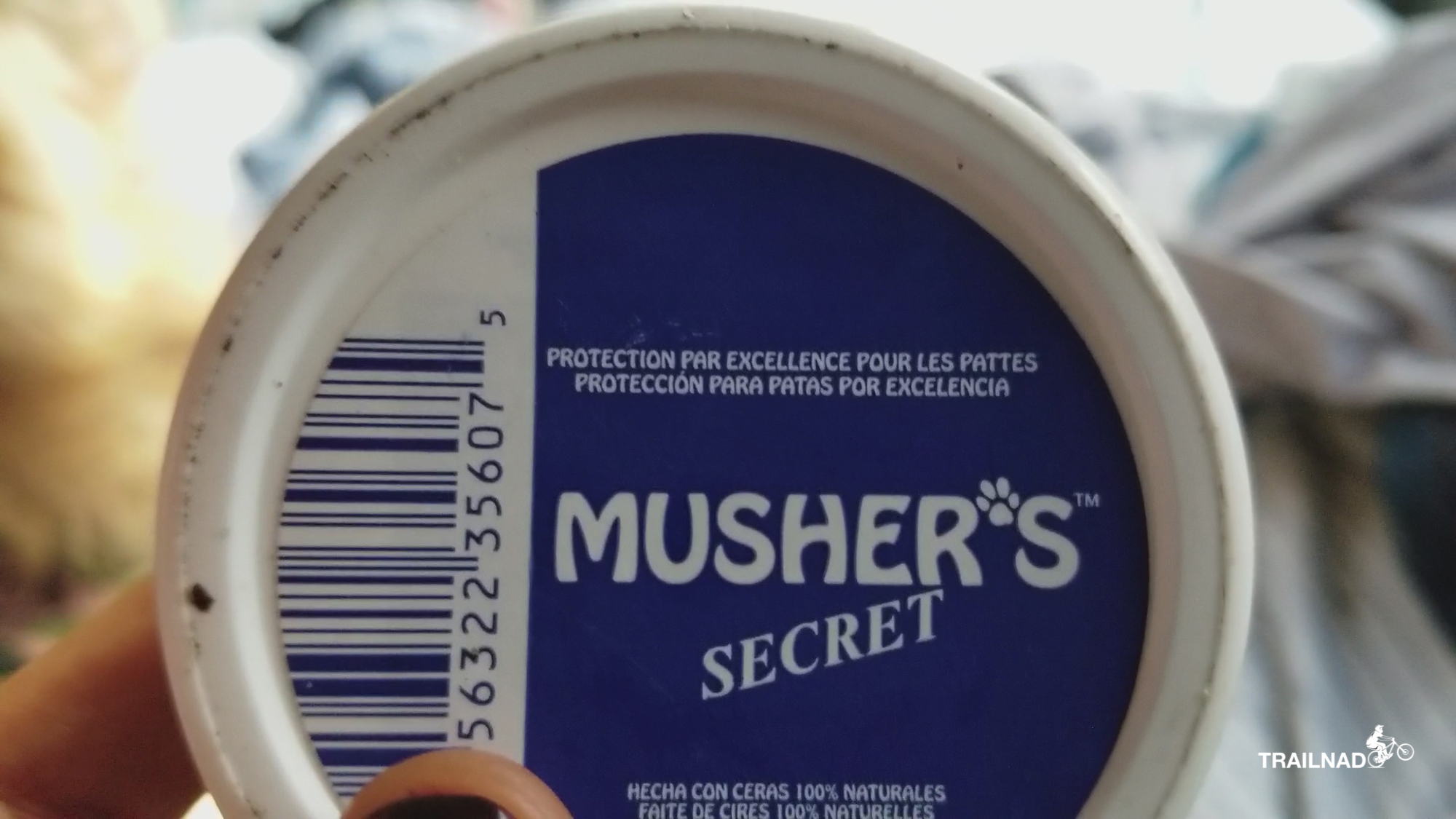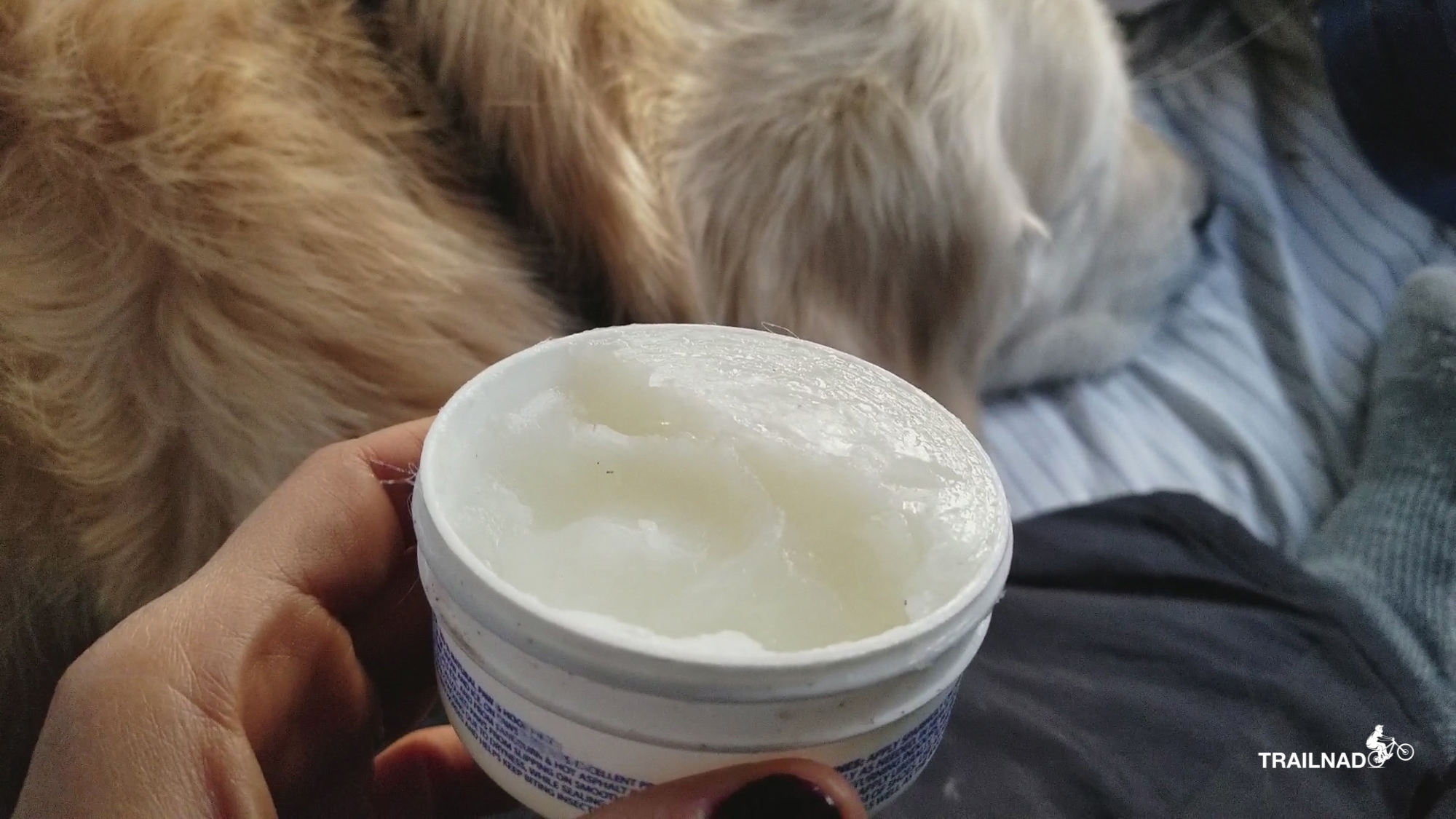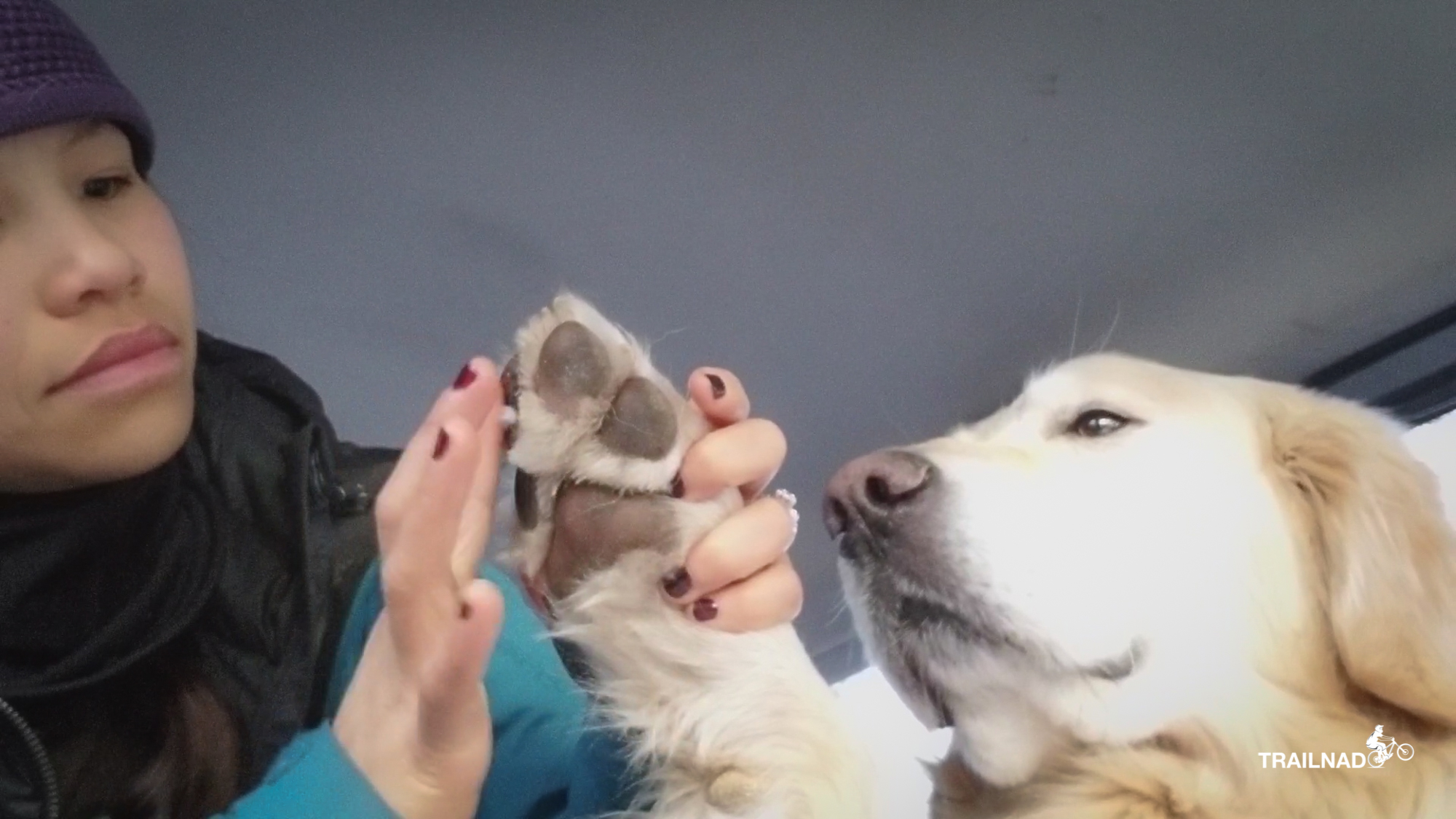 On the way back home, we stopped by at El Manzanillo Mexican Restaurant in Cashier, NC. The food here was so good. I ordered chicken soup with no chicken meat and they gracefully did it for me and didn't care how ridiculous my order was. Two thumbs-up for that! Their veggie fajita was on point as well.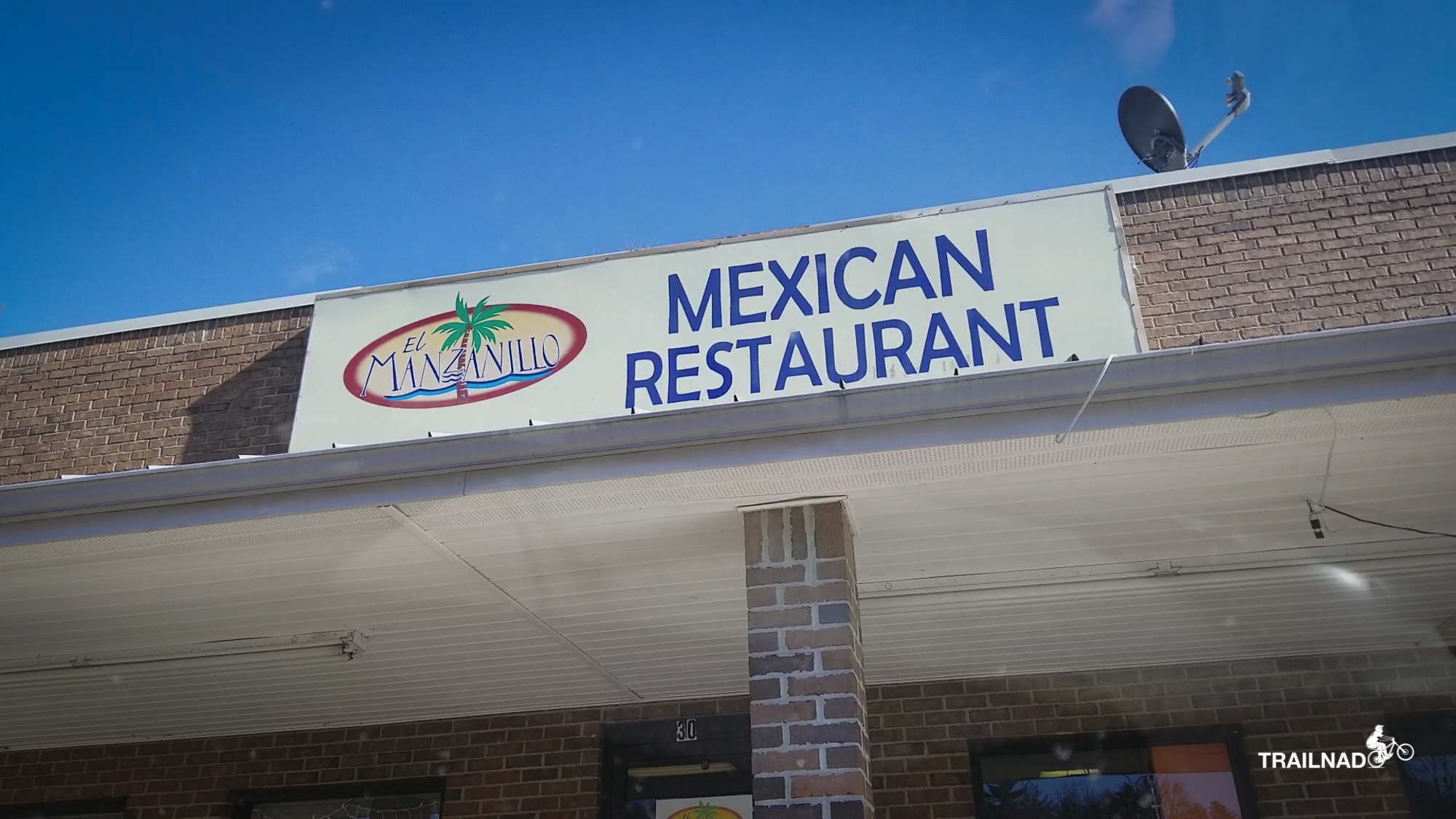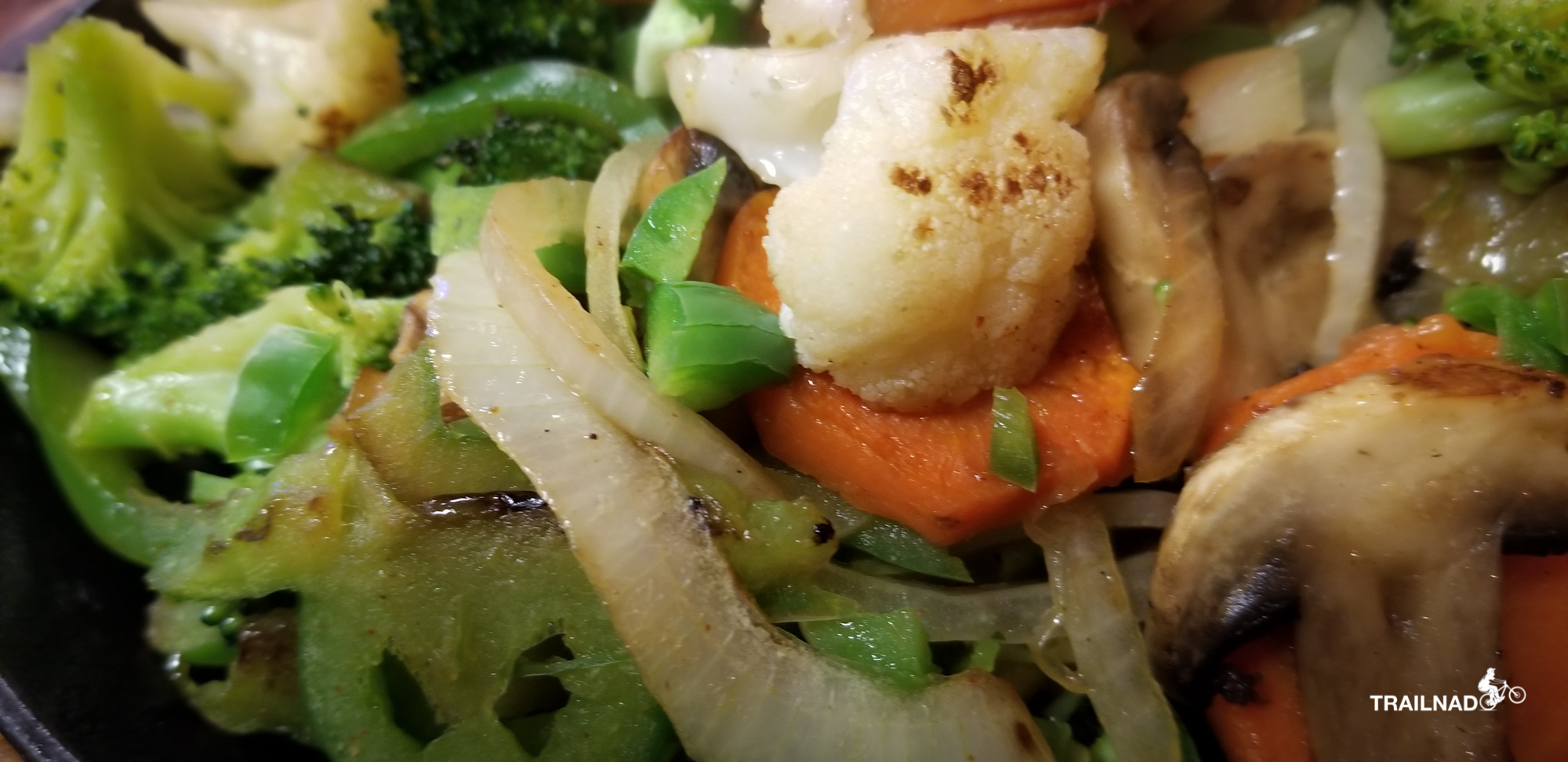 If you have read until now, thank you very much!  Thank you for following our journey.  Please feel free to leave us a comment or suggestion. We always get excited to hear from you.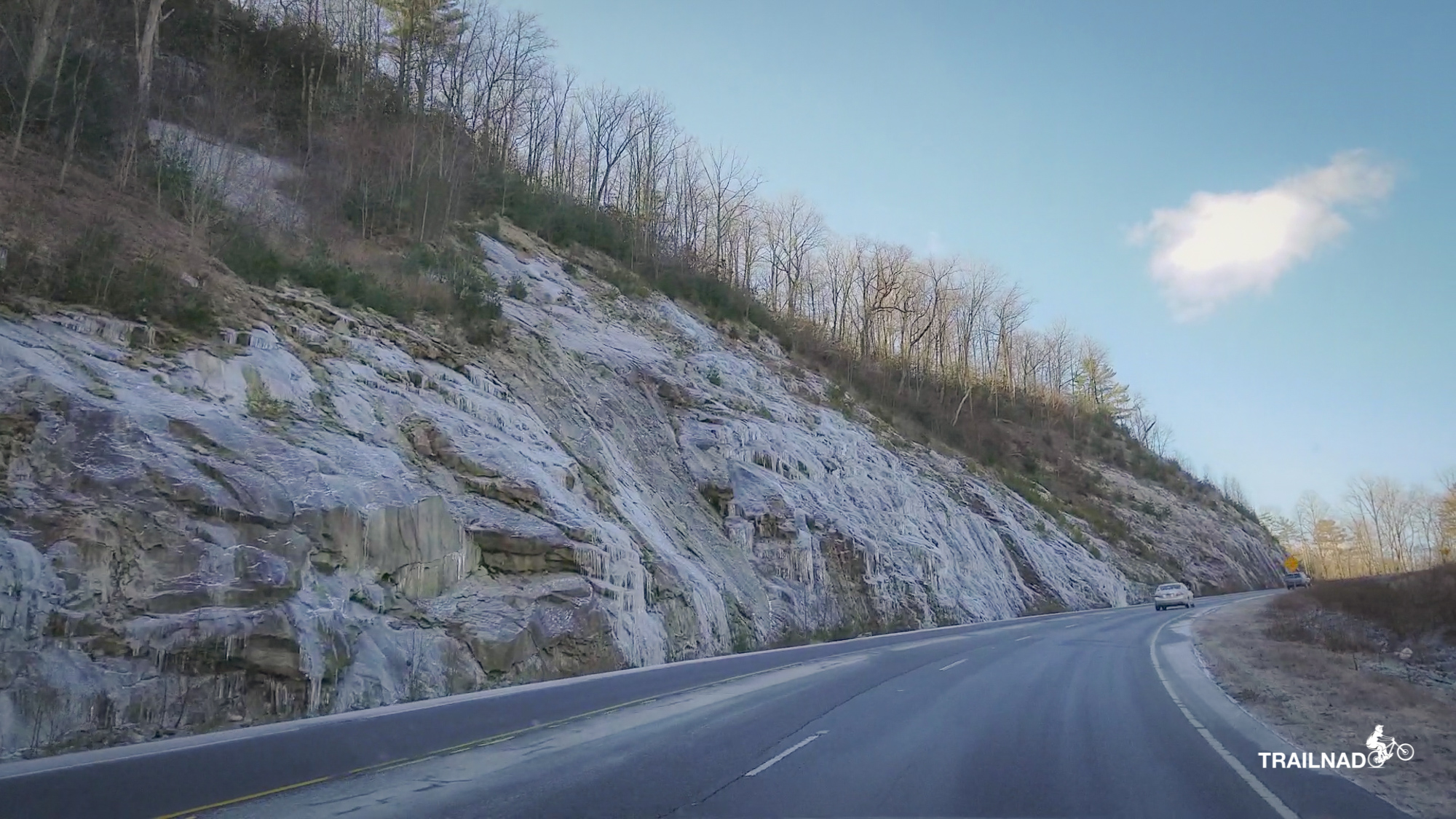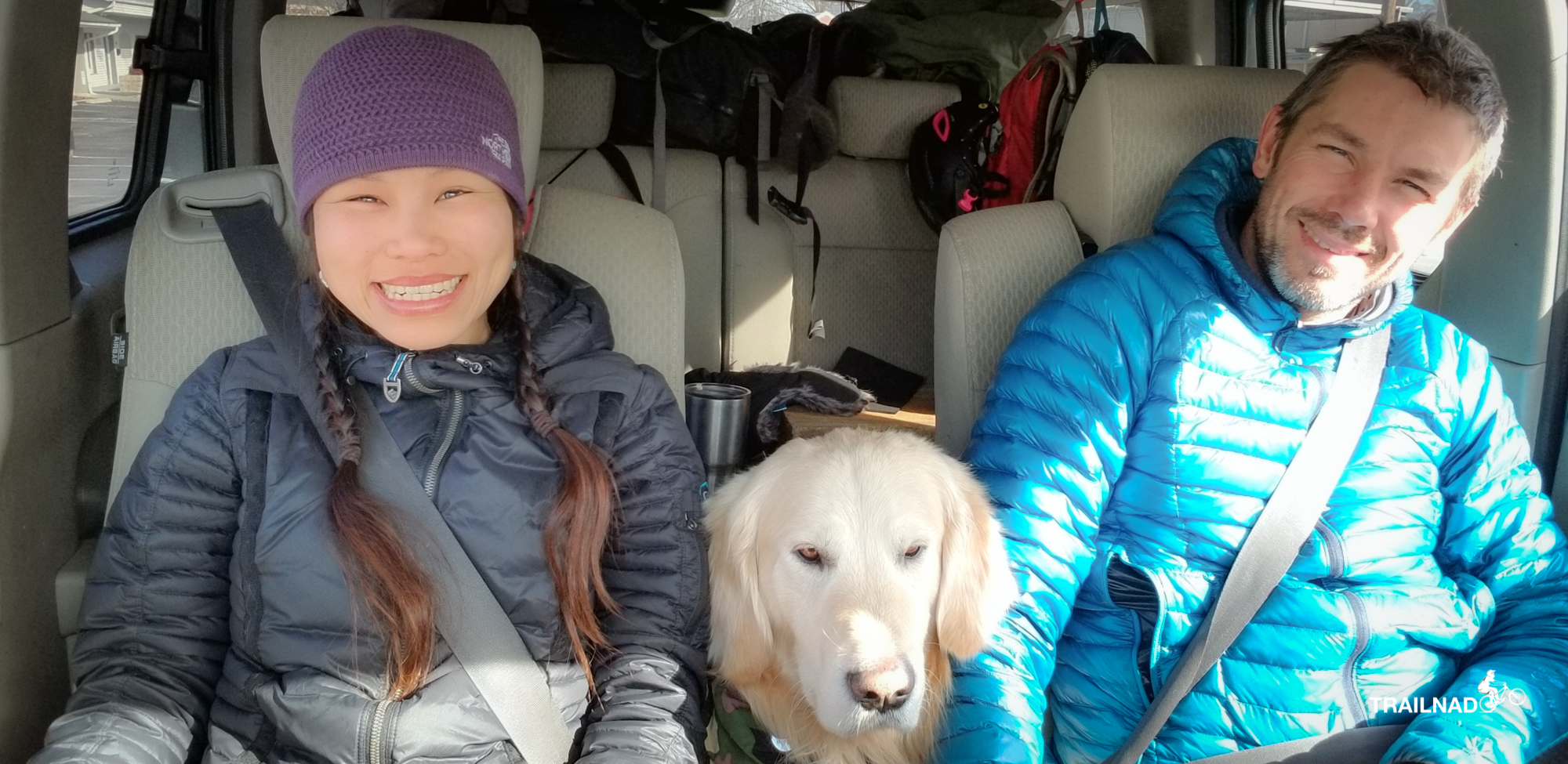 Let 2018 be a super awesome year for everyone!  See you on the next trail!