When you want to have a white Christmas but there is no snow, not a problem. Let's go search for snow!
The beginning of our Christmas Trip (December 24, 2017 – Jan 1, 2018)
Sunday (Dec 24, 2017) – Christmas Eve
We left Atlanta at 1 pm. The plan was to head up to Virginia and camp at a spot we knew on Whitetop Mountain. However, when we got to Virginia (9 pm), it began to snow. The snow was getting heavy and heavier the closer we got to Whitetop Mountain. We were able to get to Elk Garden Trailhead, but there was no way we could camp with that snow condition. Even if we wanted to car camp, we would have to move some of our gears and stuff out side of the car to be able to sleep in it. The snow would get to everything we had and that would be no fun.
More than that, we didn't know how well the road on the mountains get maintained or salted. From where we live (Atlanta), the road and the snow are the worst enemies. We didn't want to risk to stay up on the mountain because we didn't want to be stuck.
So we decided to head to town to find a place to camp. It was already around 10 pm when we got to town. Trent had an awesome idea that we should go to car camp at TA Travel Center (gas station). So we did. We got to the gas station at 11 pm. It was our first time to car camp there. And to be honest, it wasn't that bad. I felt pretty safe there because it was a big travel center. There were a lot of trailer trucks parking there because of the snow. The area was bright. Only one issue was that it was freaking cold and windy.
However, Trent, Tsali, and I got a pretty good sleep. I love camping in winter because we can have Tsali sleep in the middle and we could cuddle him all night long without him or us getting too hot. Gotta have to love that!
Monday (Dec 25, 2017) – Christmas Day!
We stopped at Waffle House to have breakfast. Waffle House is the only restaurant you can rely on during Christmas time (because they never close.) Then it was the time to hit the snow!
Whitetop Mountain in Virginia
We got to Whitetop Mountain Road at 11.30 am. There was a lot of snow on the gravel road. Trent attempted to drive our Honda Element (2WD) but, of course, we couldn't make it. Anyway, we still enjoyed hanging out at the bottom of the road. It was so pretty.
I got to learn a little bit about the history of Whitetop Mountain from the history sign. I felt that it's so fascinating and I wanted to share with you guys here.
UE 9 – WHITE TOP FOLK FESTIVAL
The White Top Folk Festival was held annually from 1931 to 1939 (except 1937) on Whitetop Mountain – the second highest peak in Virginia. Annabel Morris Buchanan, John Powell, and John A. Blakemore organized the event that featured banjo players, fiddlers, string bands, and ballad singers, as well as storytelling, clog dancing, morris and sword dancing, and theatrical presentations. Thousands of people attended the festival each year. Including nationally known academic folklorists, art critics, composers, and in 1933. First lady Eleanor Roosevelt. The festival was canceled in 1940 because of heavy rains and floods and never resumed.
Can you imagine how cool it would be if we still could go the festival there?  I wish they do it again!
Appalachian Trail (AT) at Elk Garden in Virginia
At 12.46 pm, we were at Elk Garden Trailhead. We wanted to do a little bit of hiking on the Appalachian Trail. It was cold and windy. The hike was easy and we didn't go that far (probably less than a mile total). The view was gorgeous and the air was clear.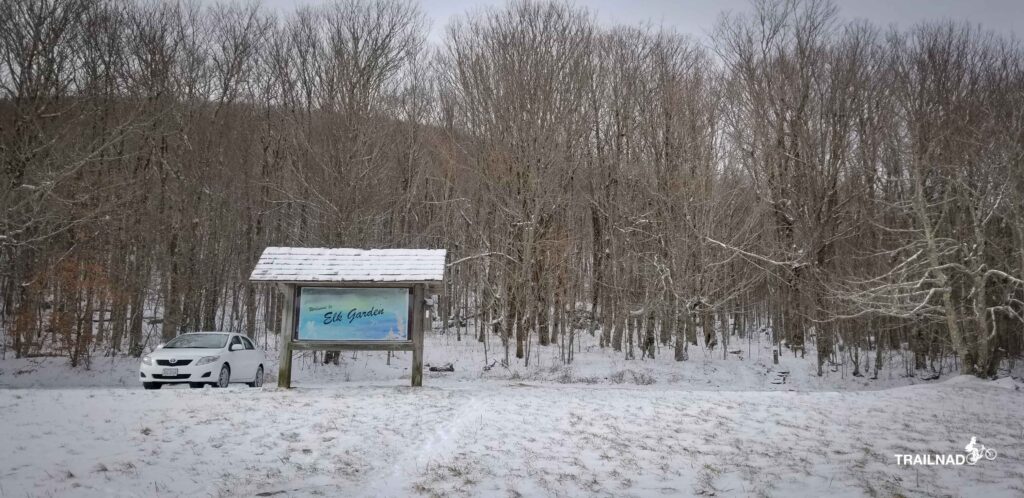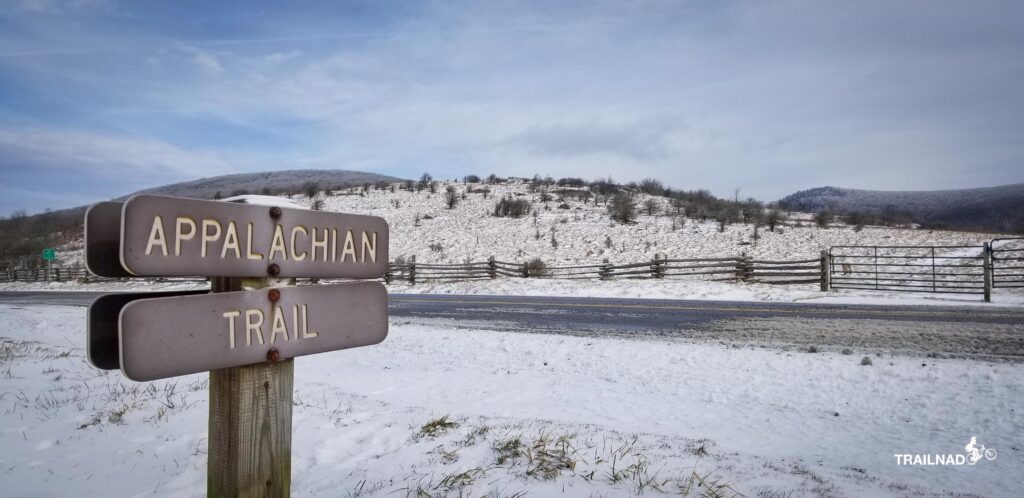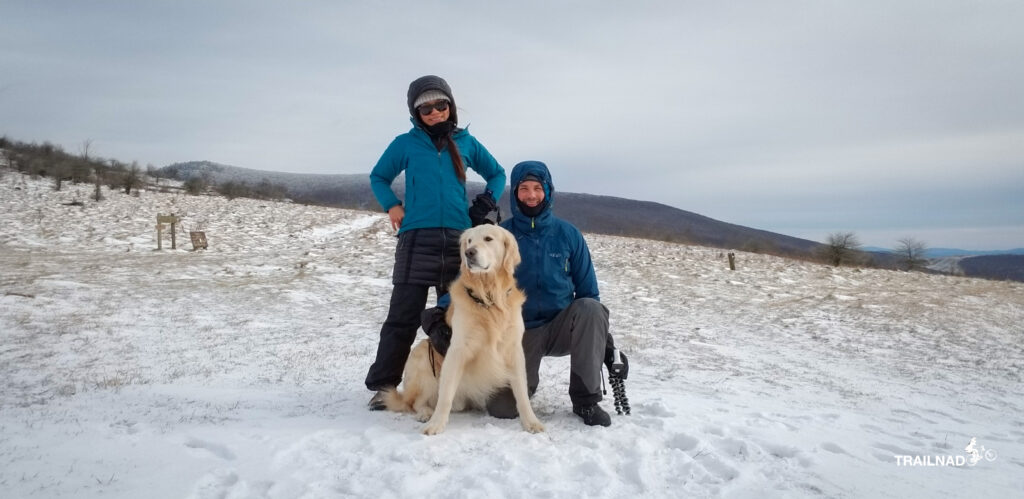 Roanoke, Virginia
By 1.30 pm, we finished out hike and ready to get on the road again. Trent wanted to check out new mountain bike trails so we headed to Roanoke, Virginia. We found a spot to car camp on Blue Ridge Parkway near Roanoke (37.15779009112041, -80.0867321690193).
Note: However, we do not advise you to camp there because we have found out later that the area is not a part of National Forest.
At 4.14 pm, Trent made dinner for us. It was delicious. We had some beer too.
Continued Christmas Trip – Dec 26 at Mill Mountain Park | Roanoke, VA
We hope you find this article helpful. Please feel free to let us know if you have any comment or suggestion. We'd love to hear from  you!