Day 2, we were aiming for 3 passes but were able to achieve 2 passes; West Maroon Pass and Frigid Air Pass.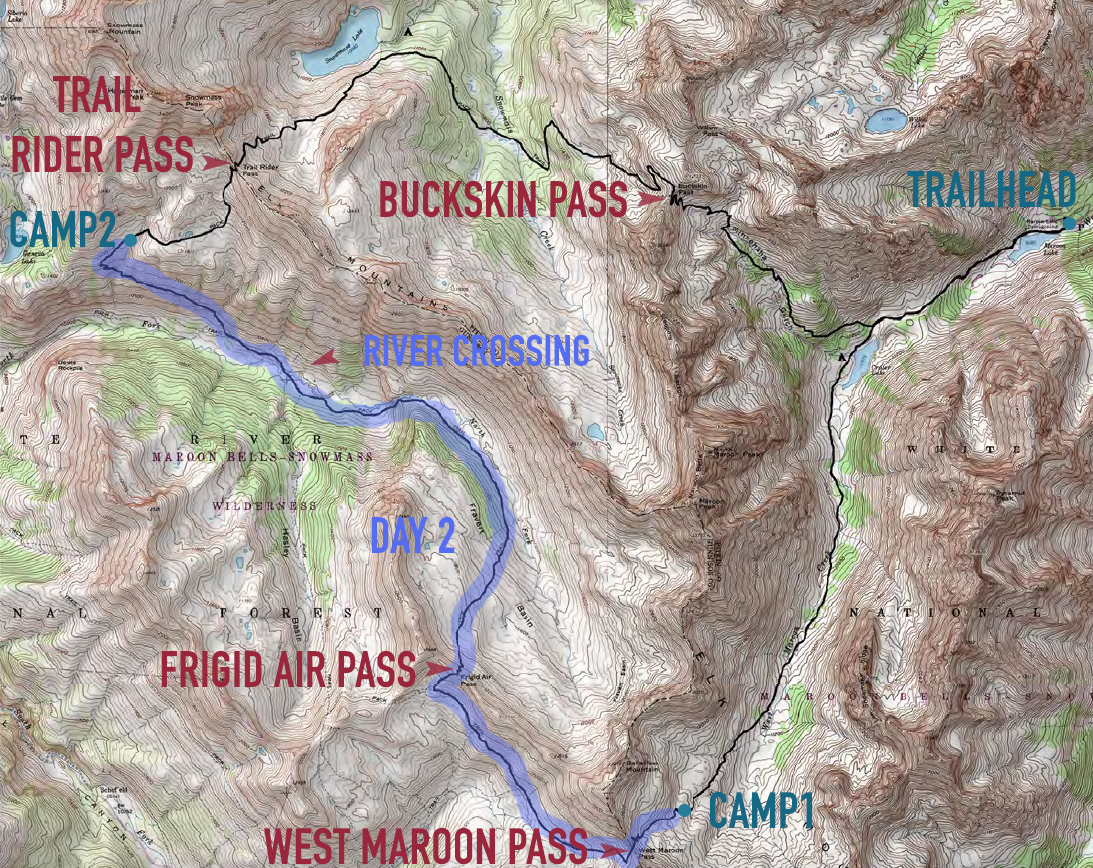 Day 2 – Thursday August 2, 2018
We started our day early because we knew that we had a lot to hike. At 7 am, we woke up, made coffee, had breakfast (oatmeal), and fed Tsali. By 8 am, we were all packed and ready to hike. The weather was nice.  It was kind of cold in the morning. But after the sun came out, it was nice and warm again.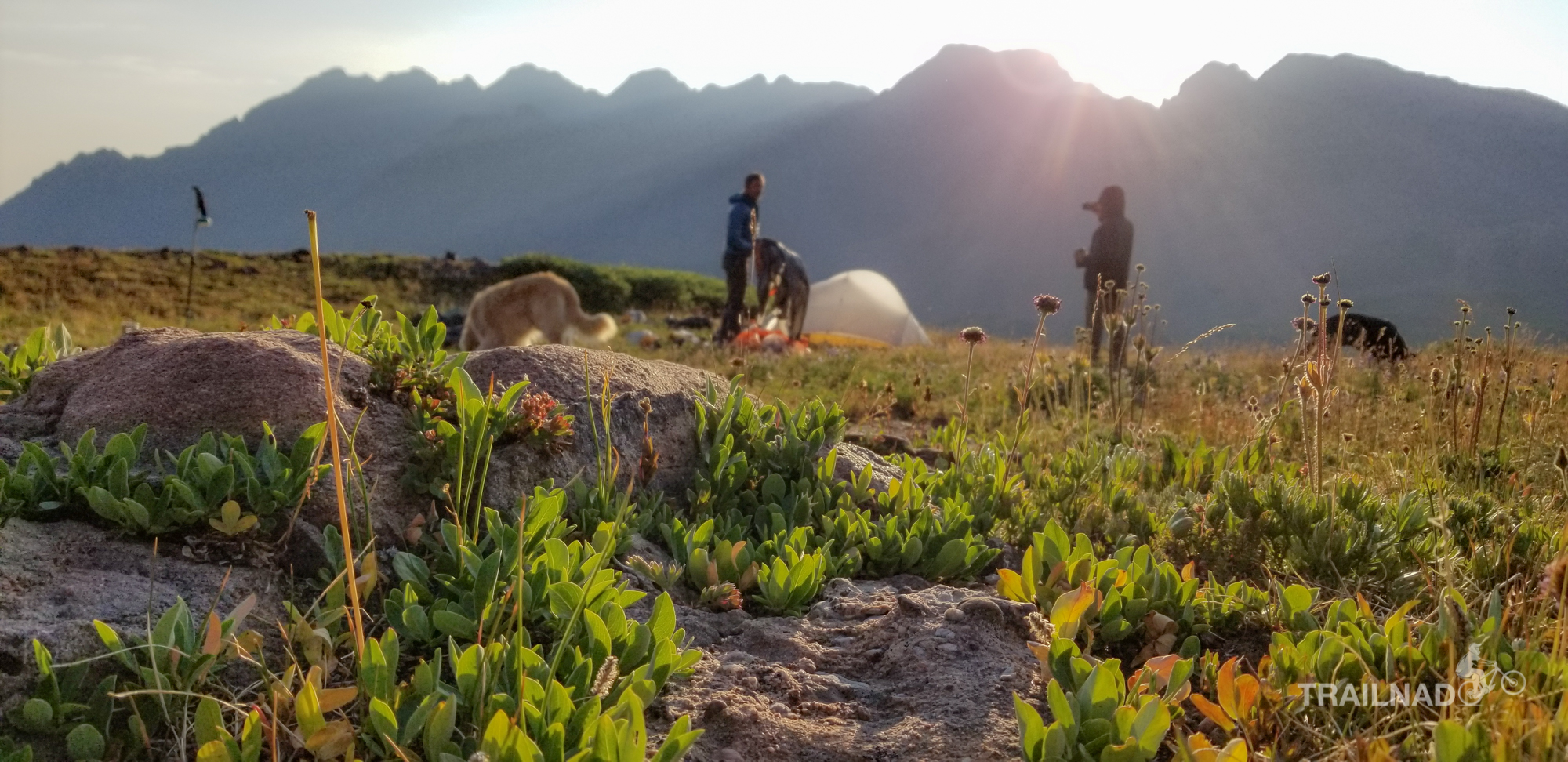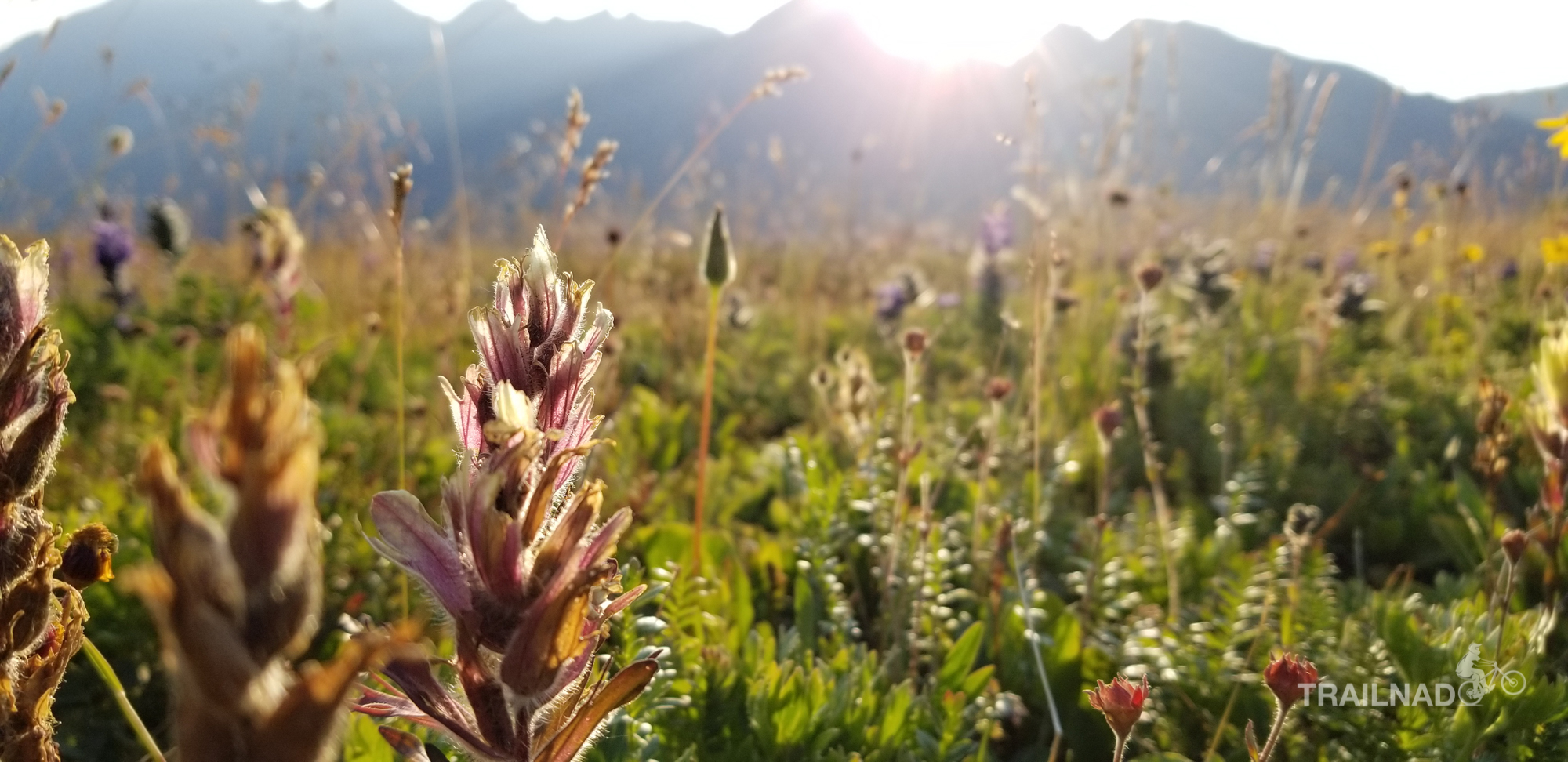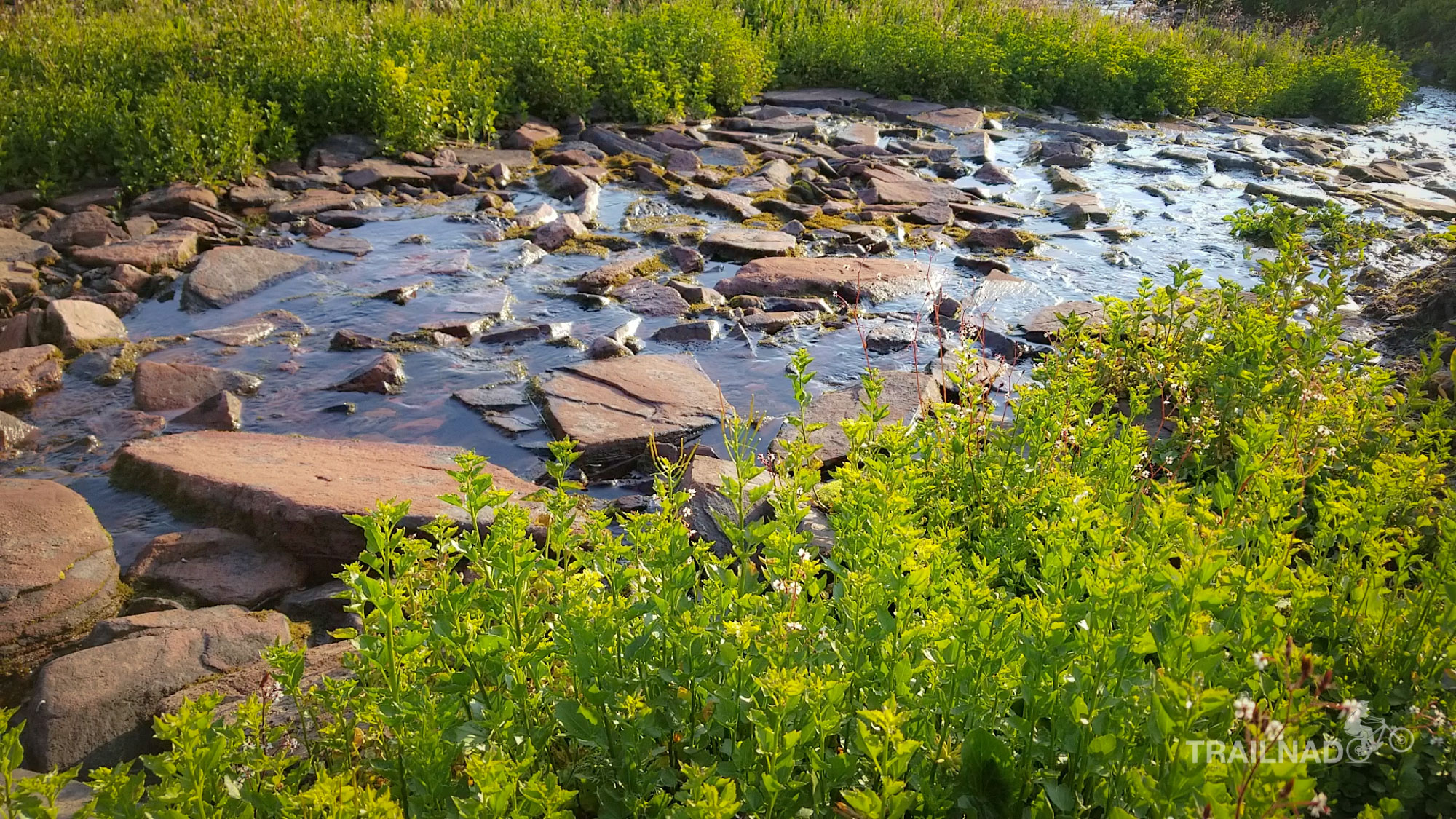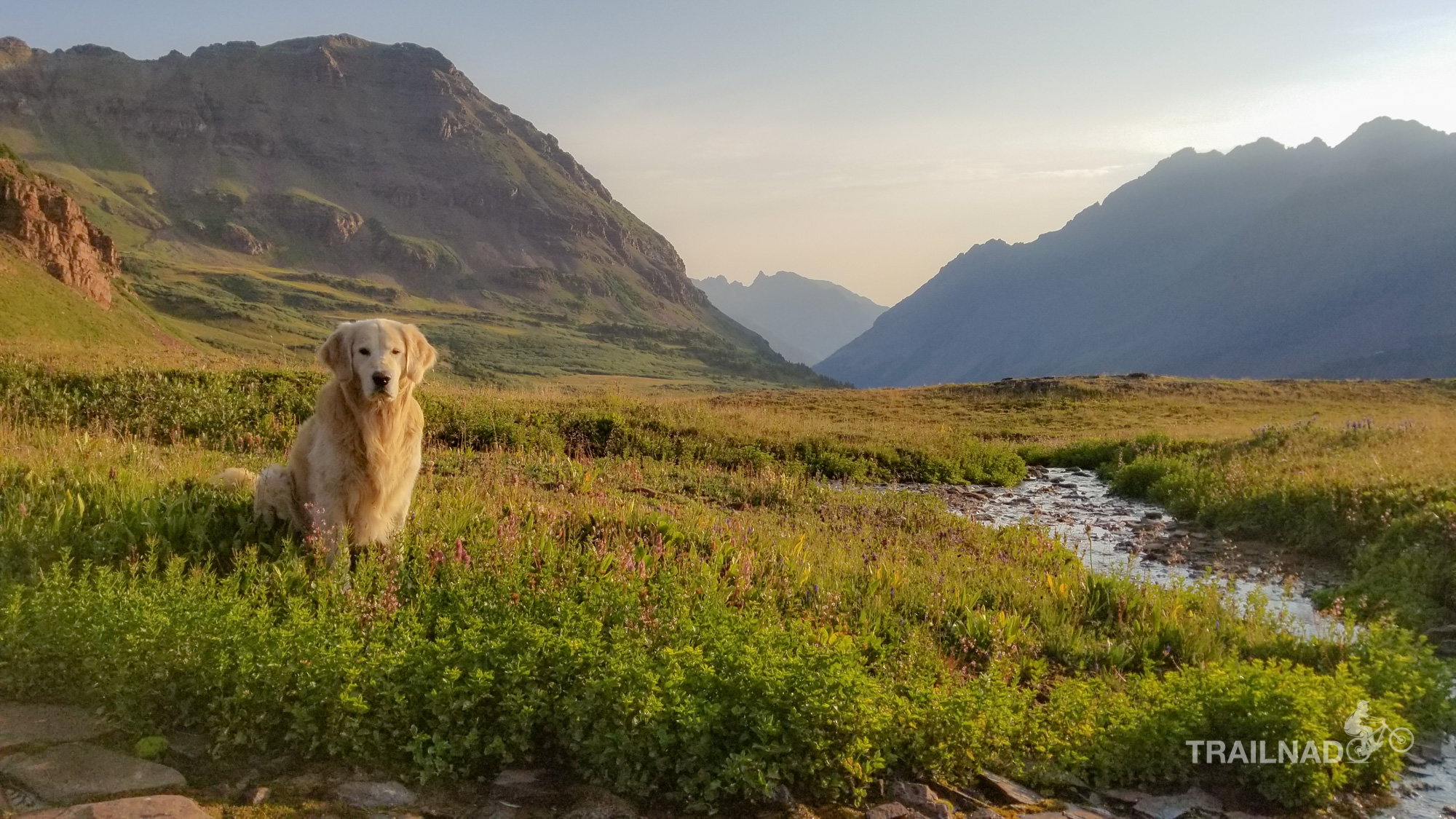 West Maroon Pass
With the high altitude, it was a lot more difficult to climb to the top of the pass. Every few steps, we had to stop, breath, and keep going. It took us around 2 hours to get to the first pass, West Maroon Pass.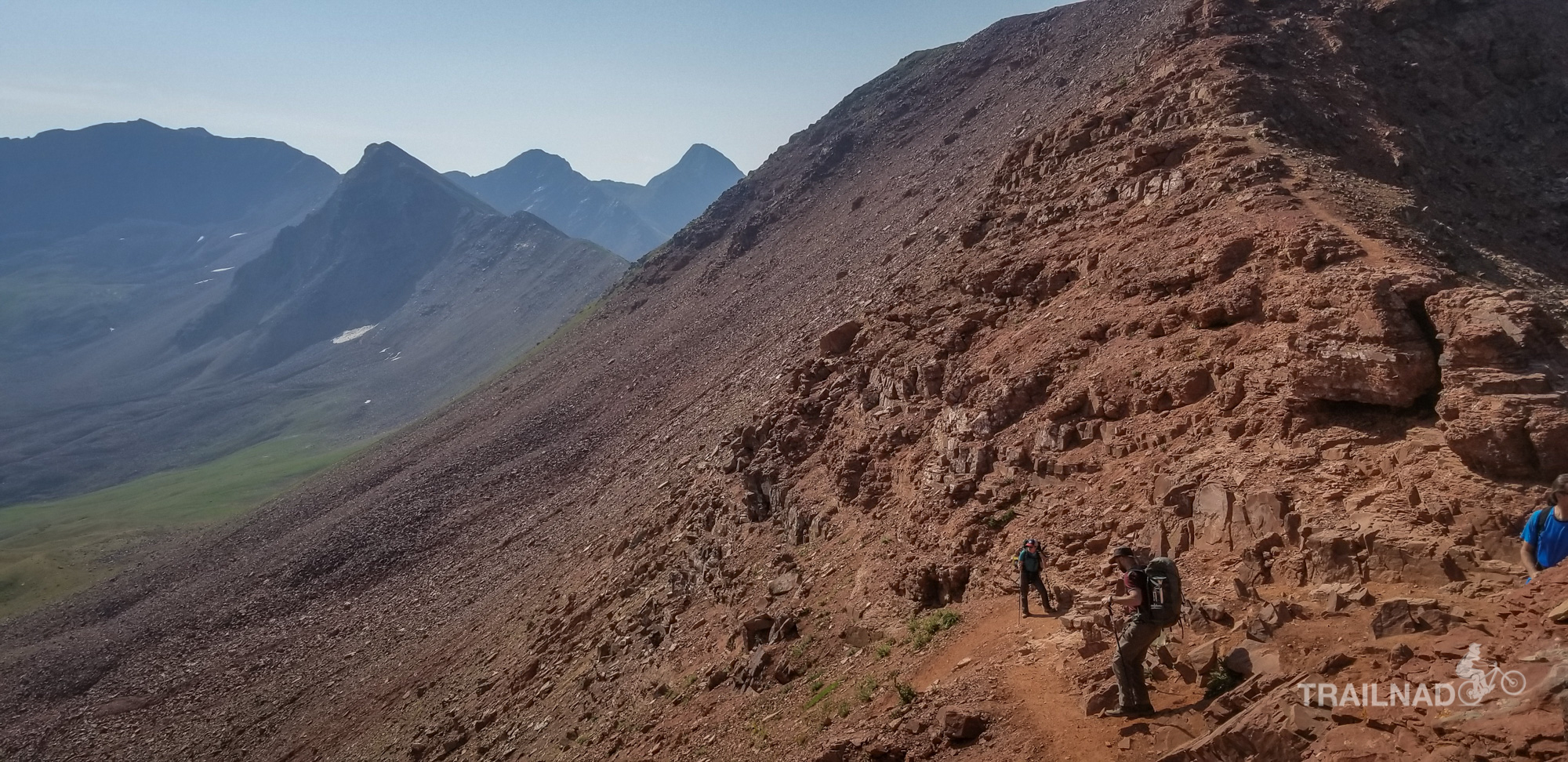 We got to the top of the pass at 9.40 am. We met a lot of hikers on the top of the pass. And most of them came from the opposite direction from us.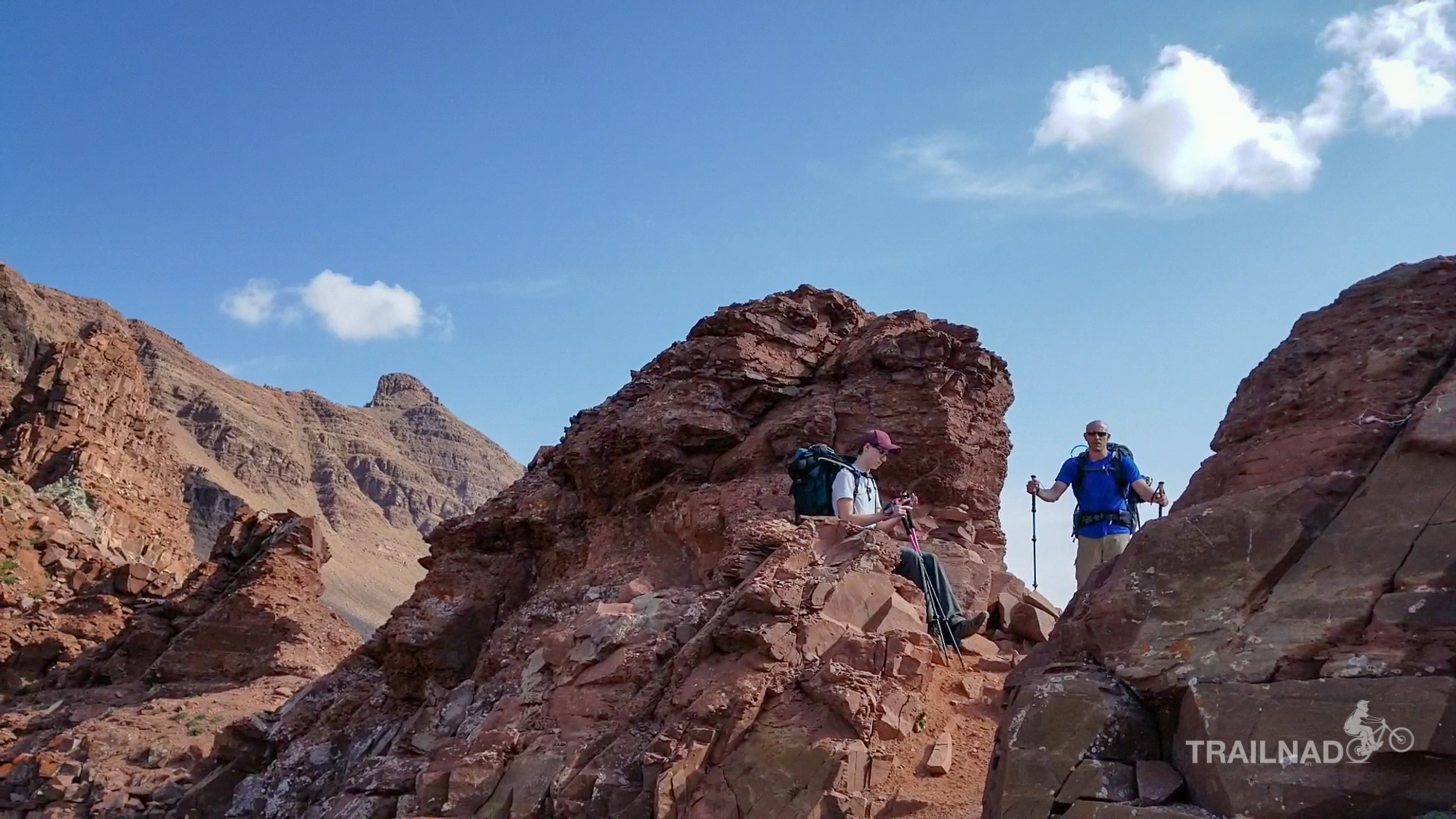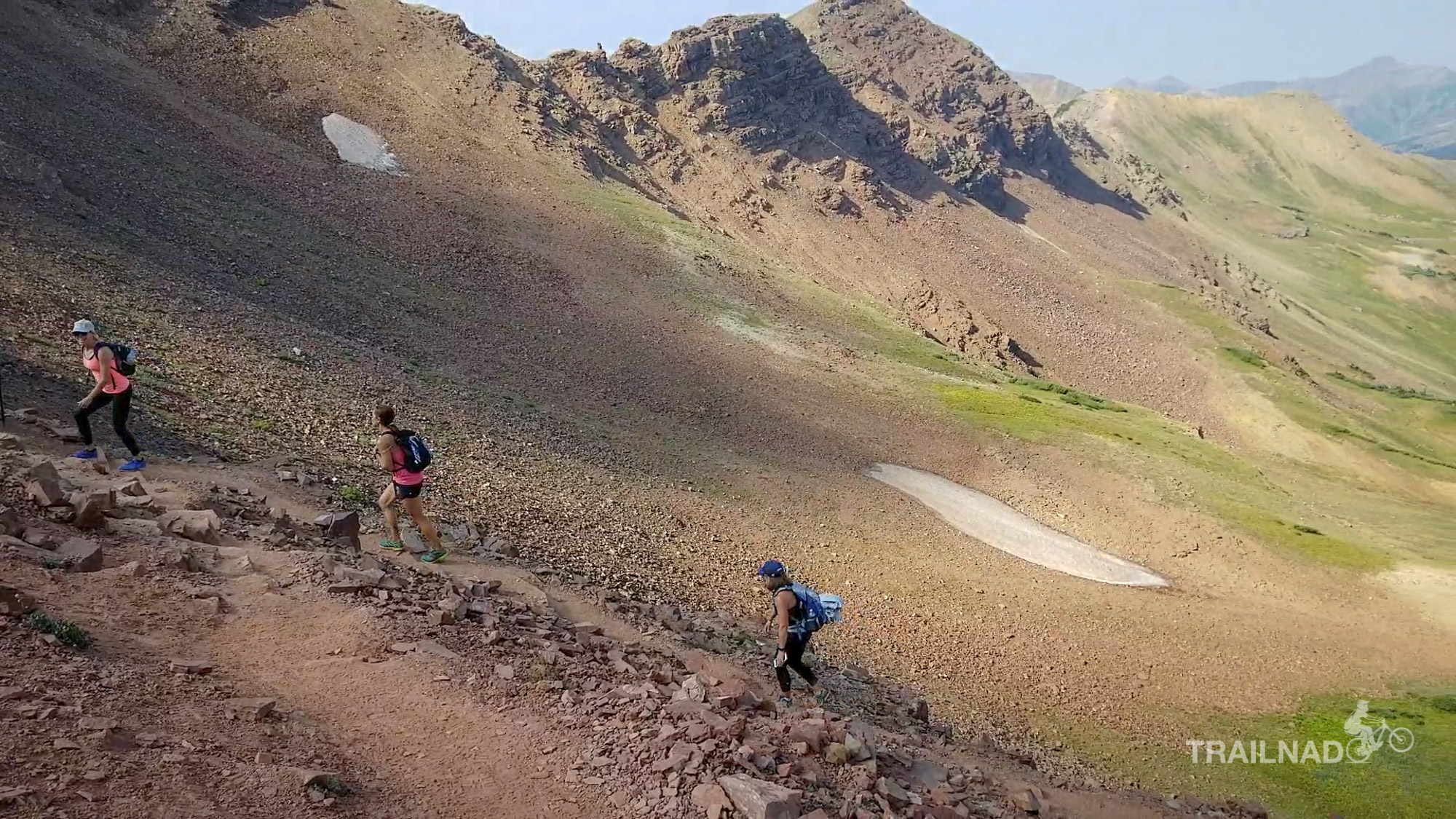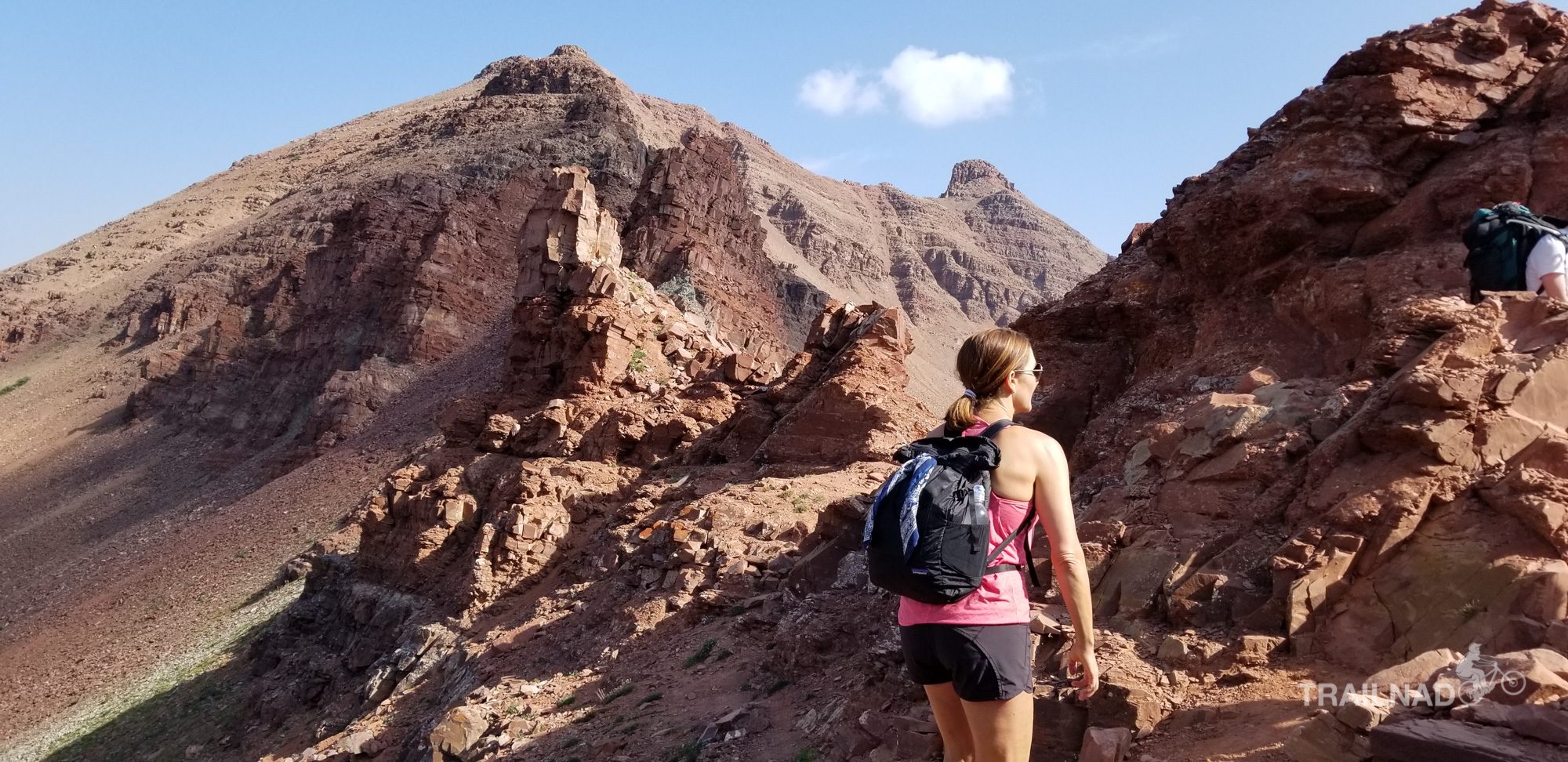 We didn't spend too much time on the top because there were a lot of hikers passing through. And that we were on a mission to cover as much ground as possible. It was much faster to hike down. However, we had to be careful because of the steepness and that the trail was pretty dusty and loose.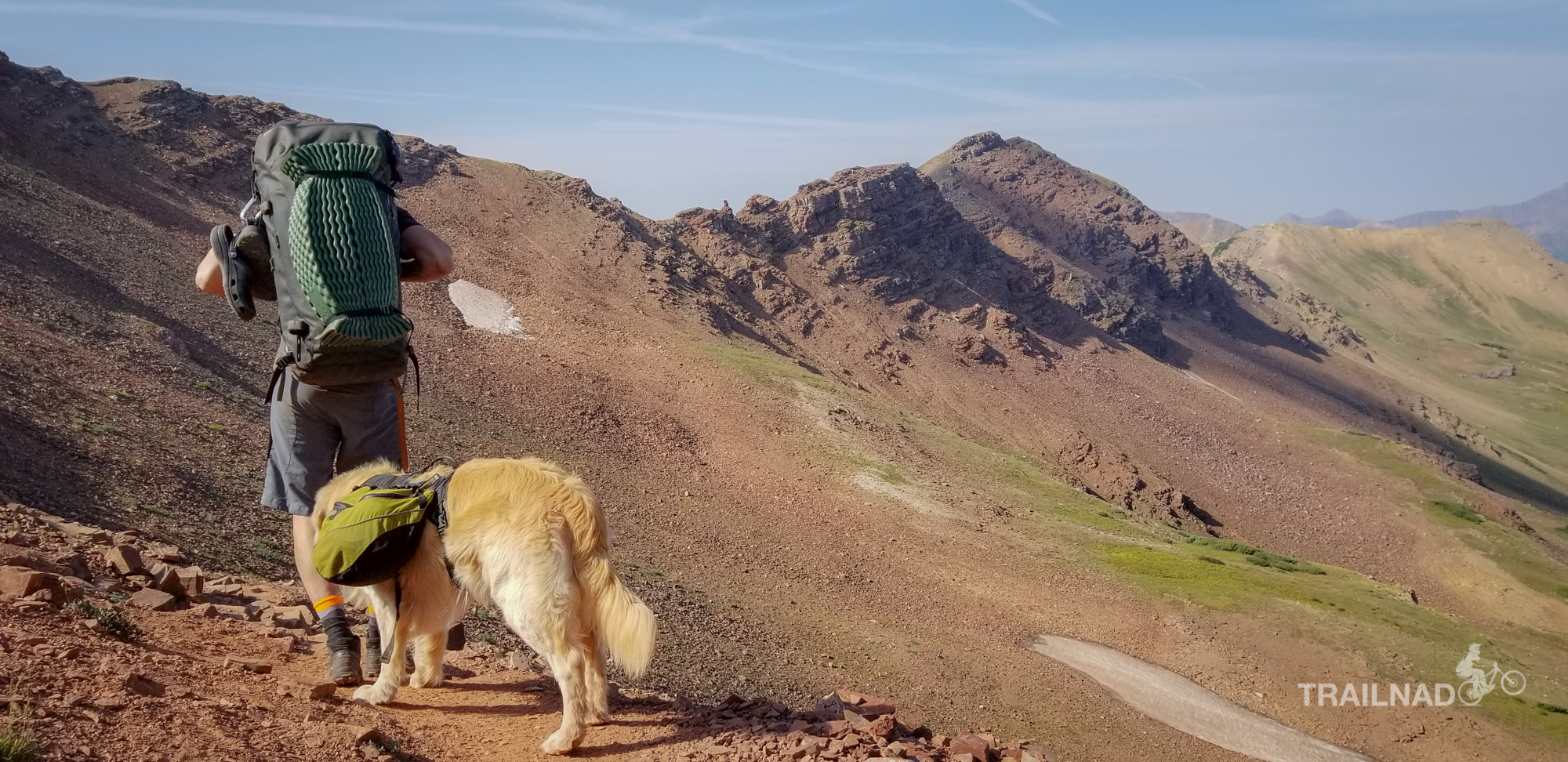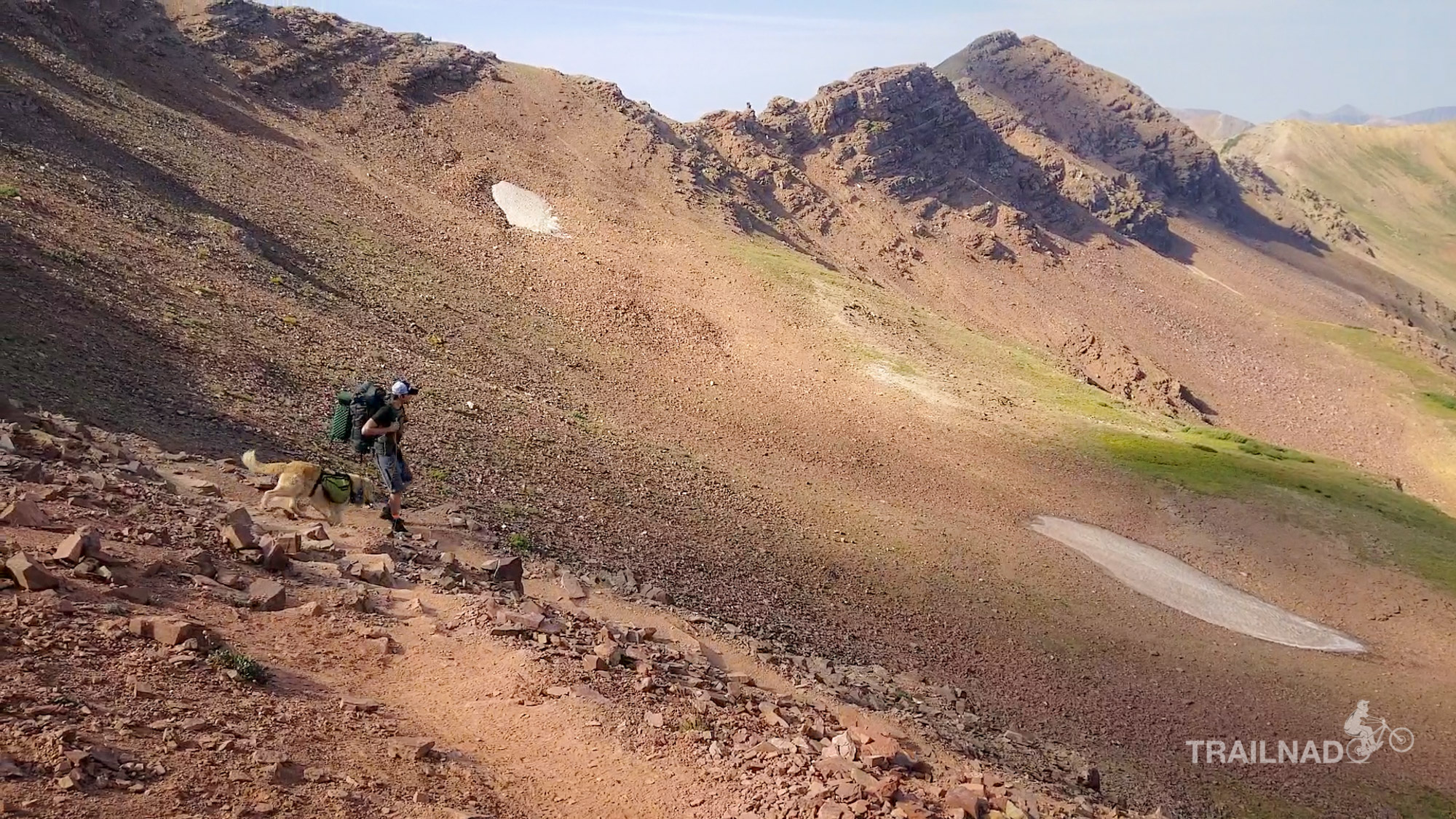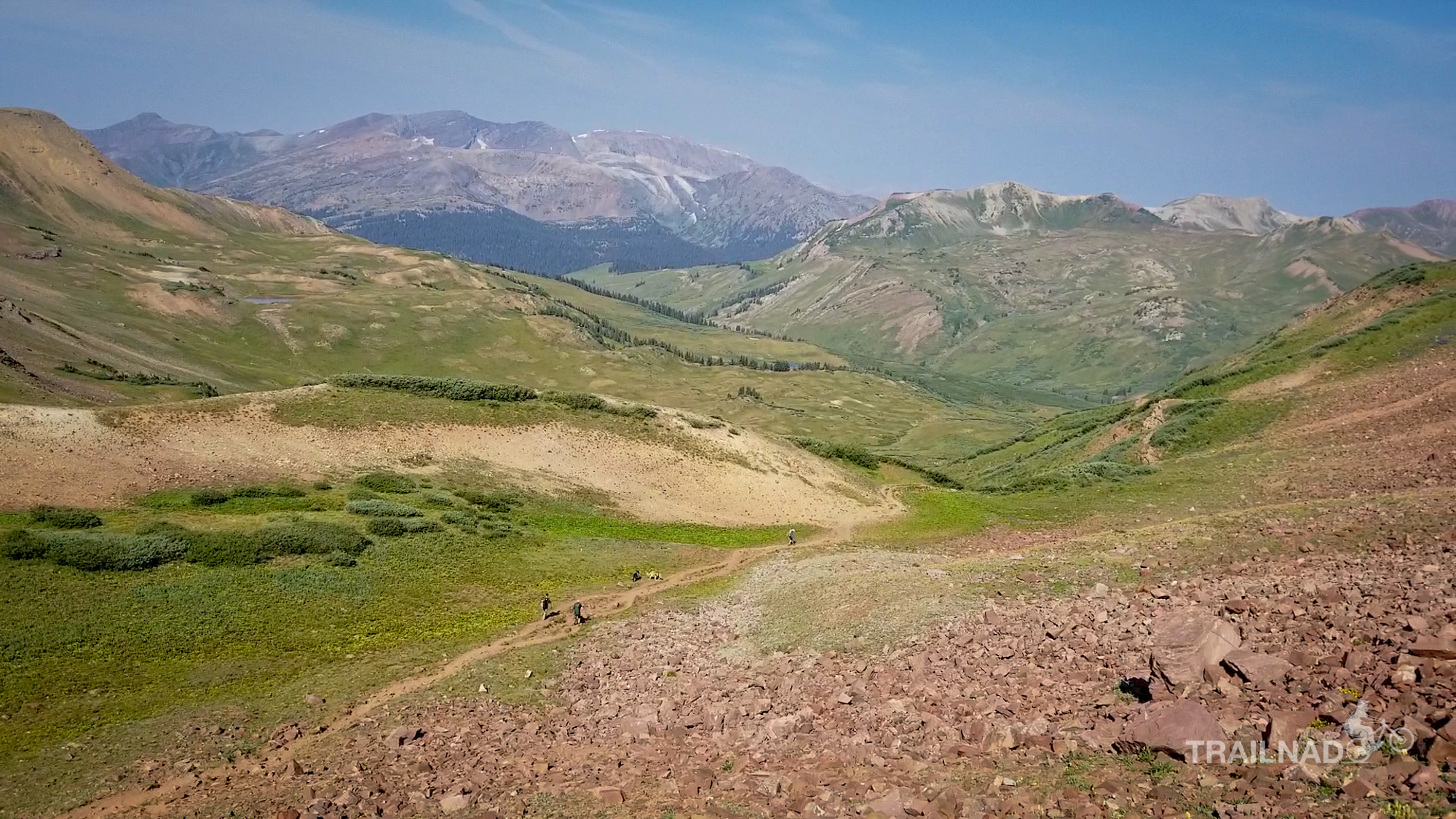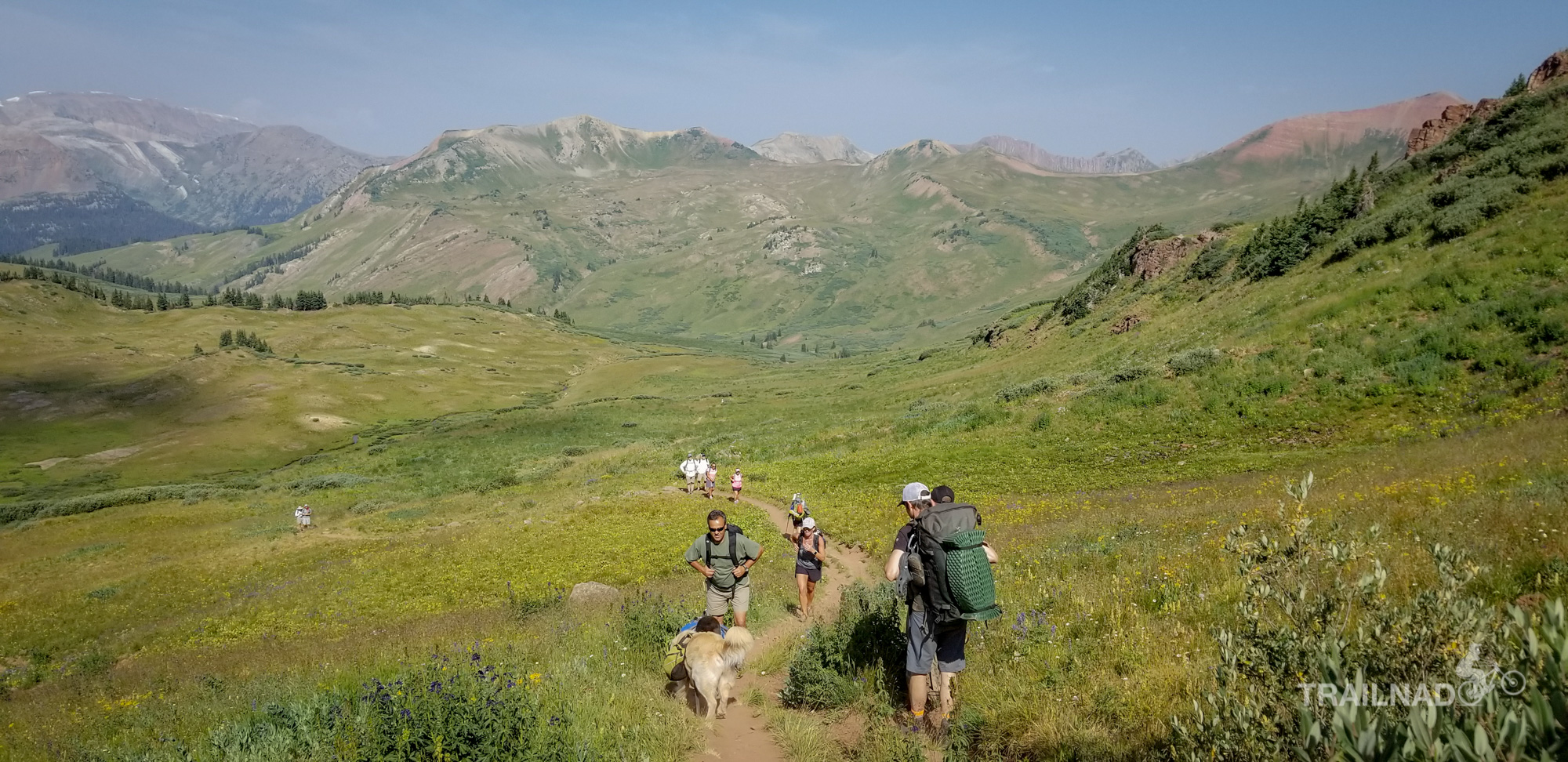 At 10.30 am, we were already all the way down to the bottom of the valley. We stopped for a little bit to have some snack break close to a trail sign.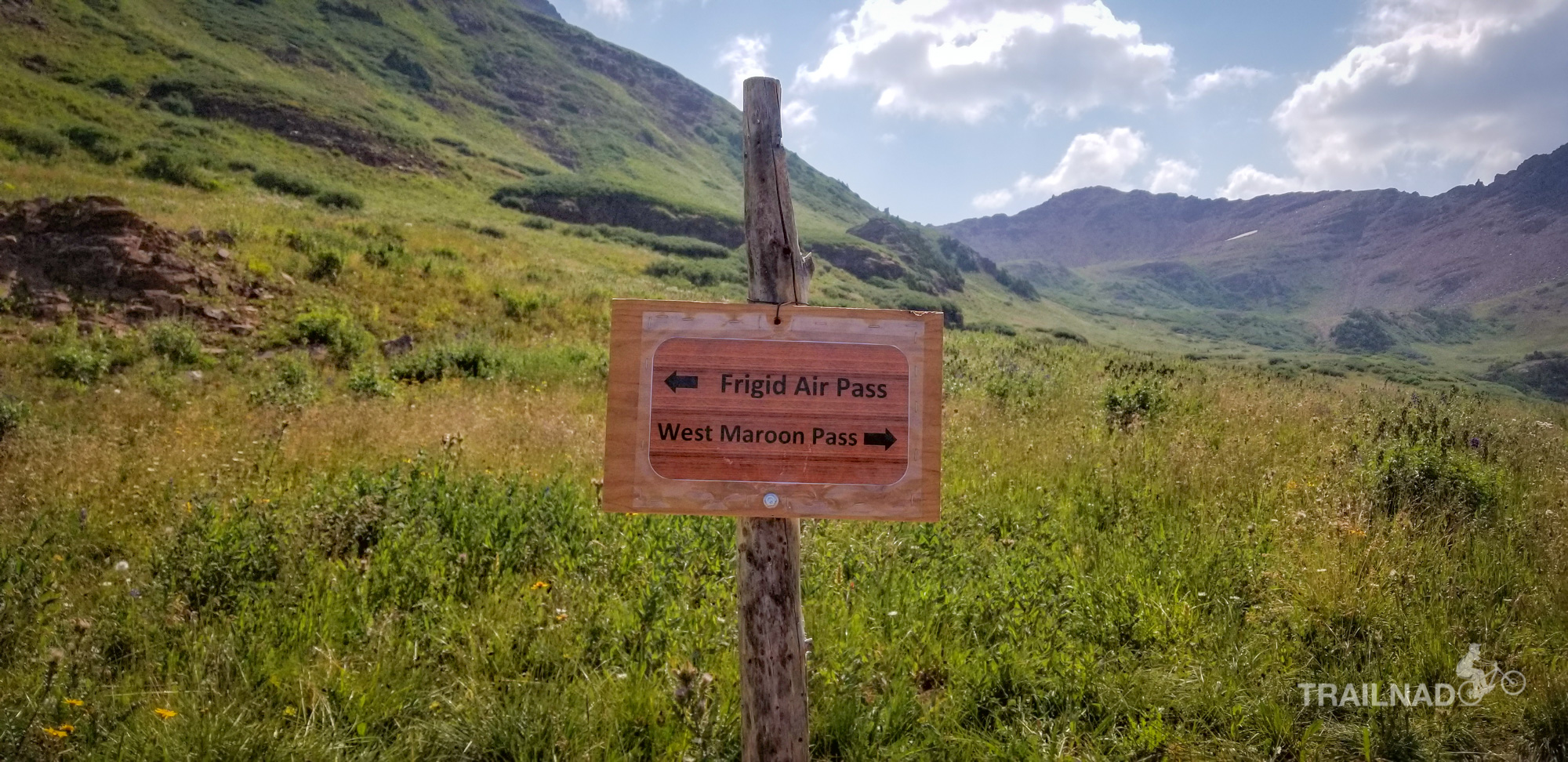 Then it was a time for us to start hiking up again to Frigid Air Pass.
Frigid Air Pass
The hike to Frigid Air Pass was beautiful. We could see so much of the giant green field going all the way to the end of the horizontal, and so many wild flowers welcoming us along both sides of the trail.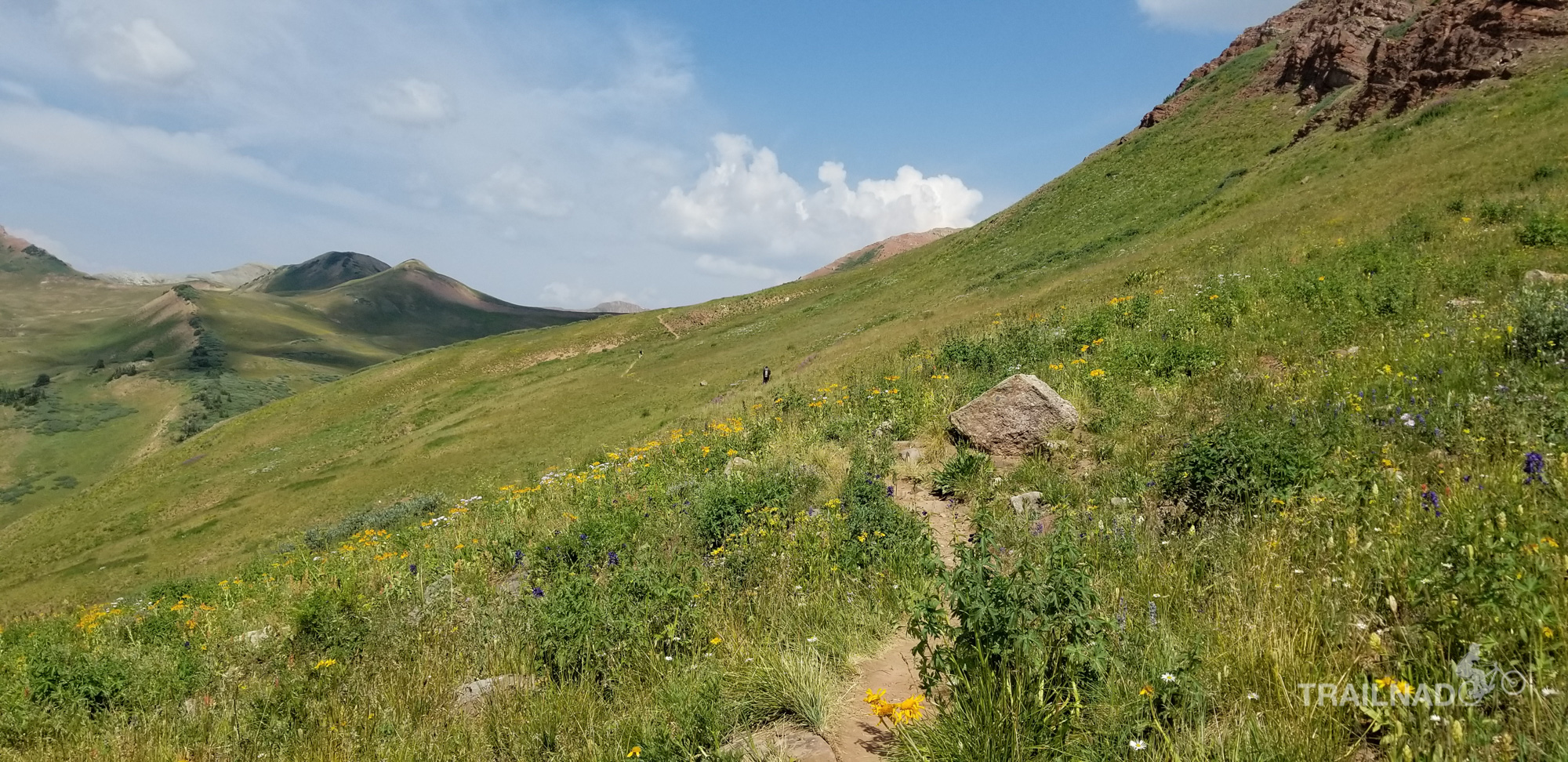 We got to the top of Frigid Air Pass at 11.40 am. Not as many hikers we met on the top of Frigid Air Pass as we met on West Maroon Pass. We stopped and enjoyed the scenery for a few minutes.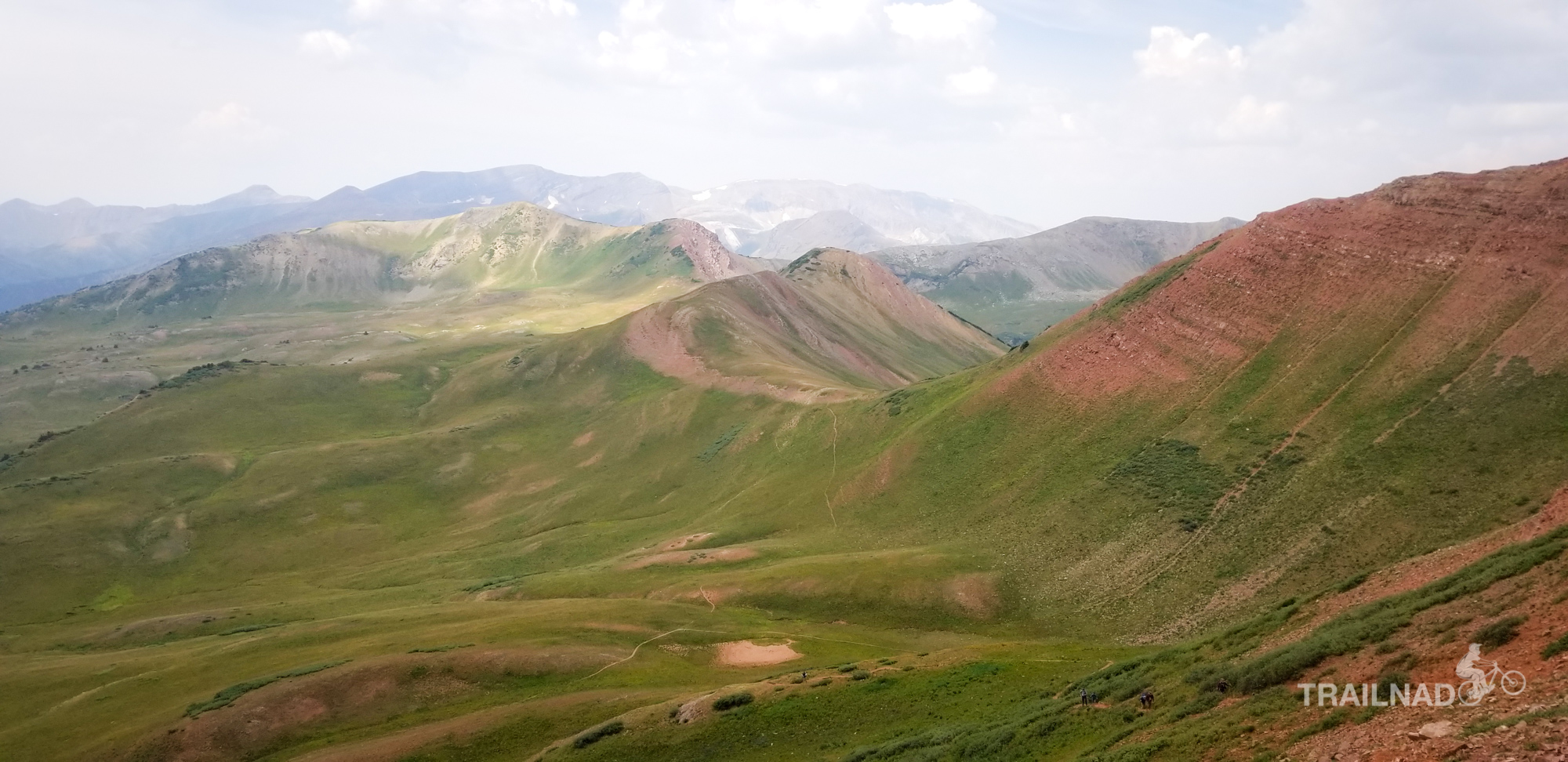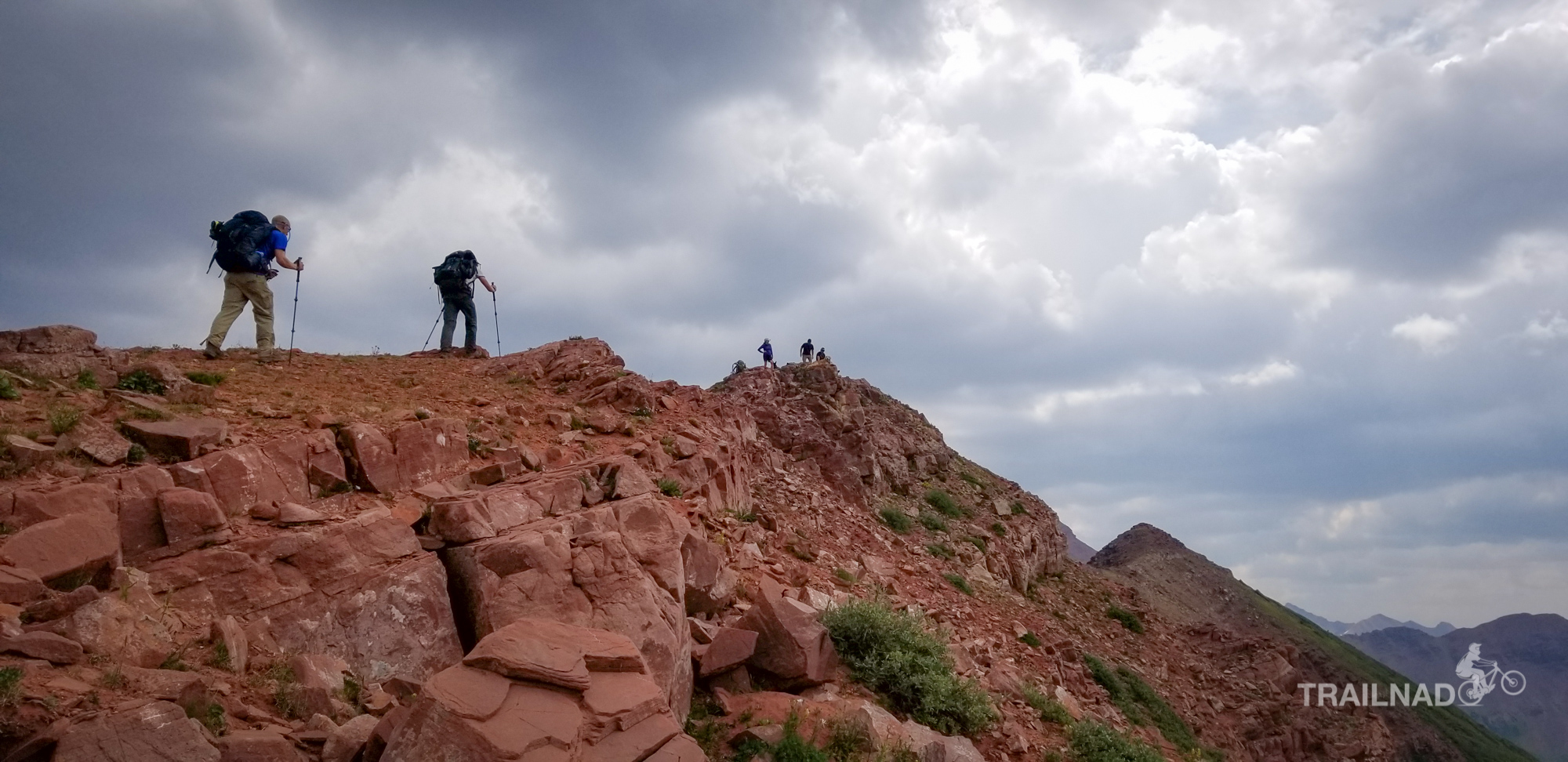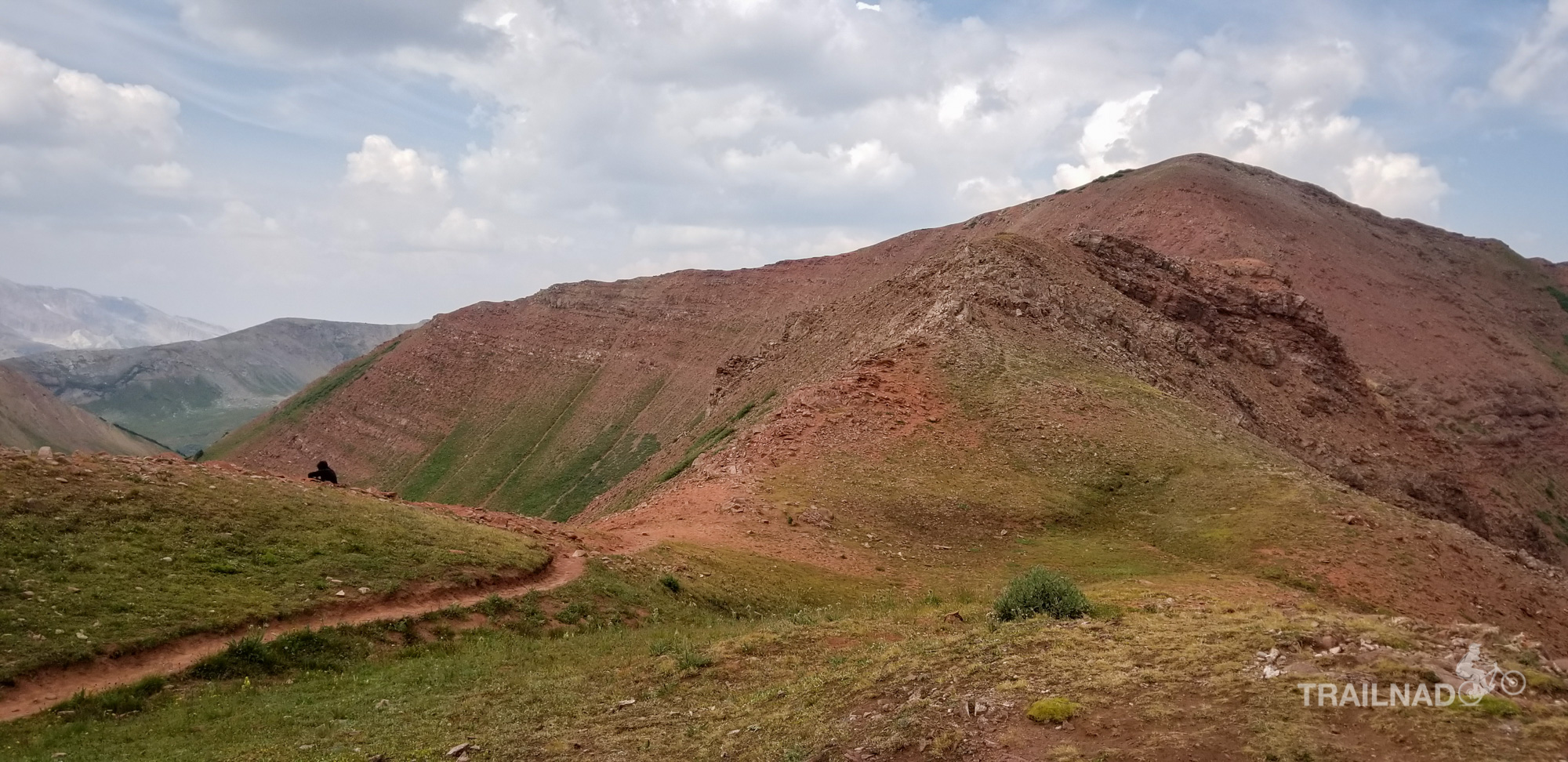 The hike down from Frigid Air Pass on Fravert Basin Trail was more difficult for me. Putting aside that I'm not normally doing so great with height, it was really windy and that the ground was quite loose there.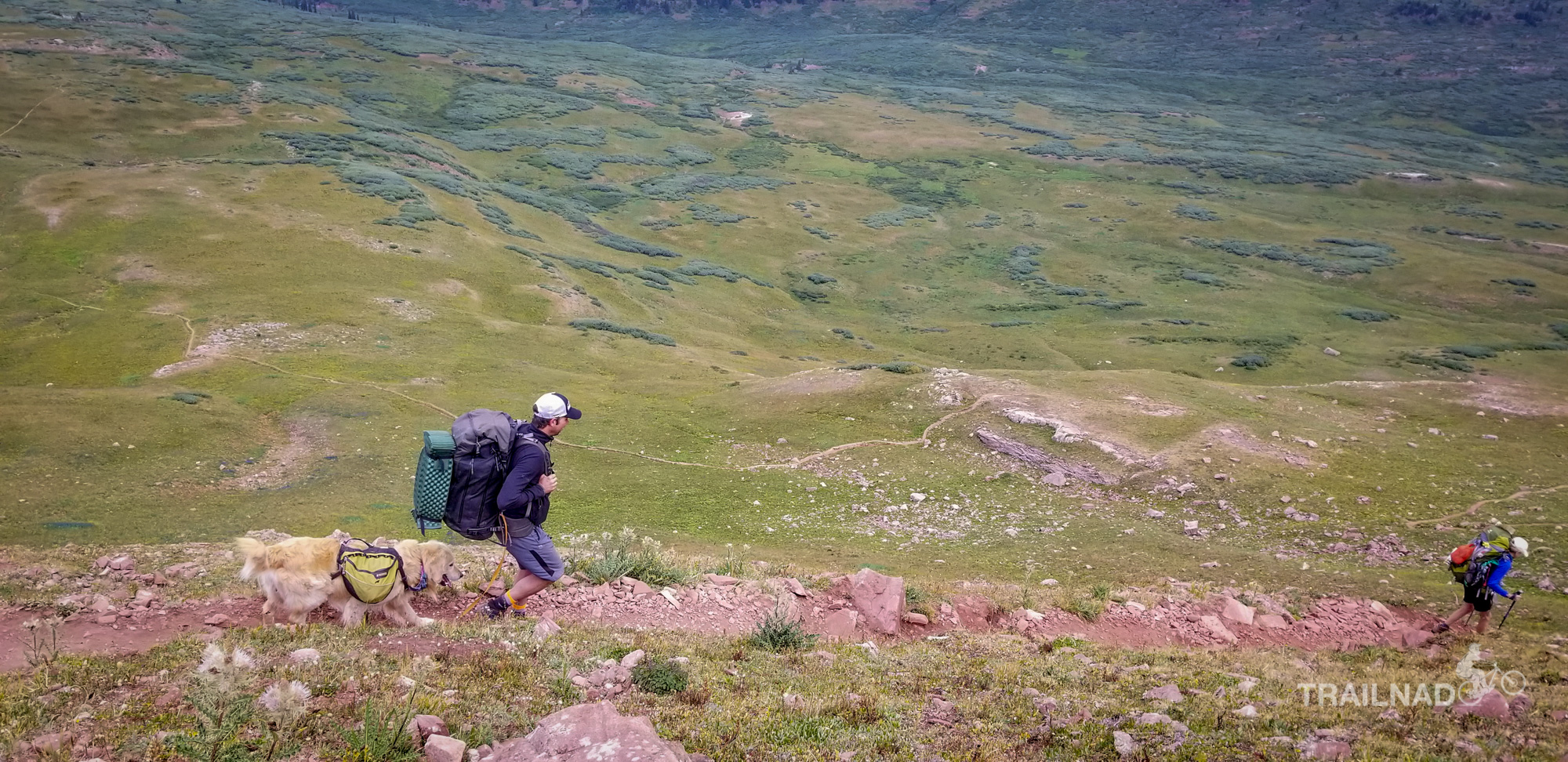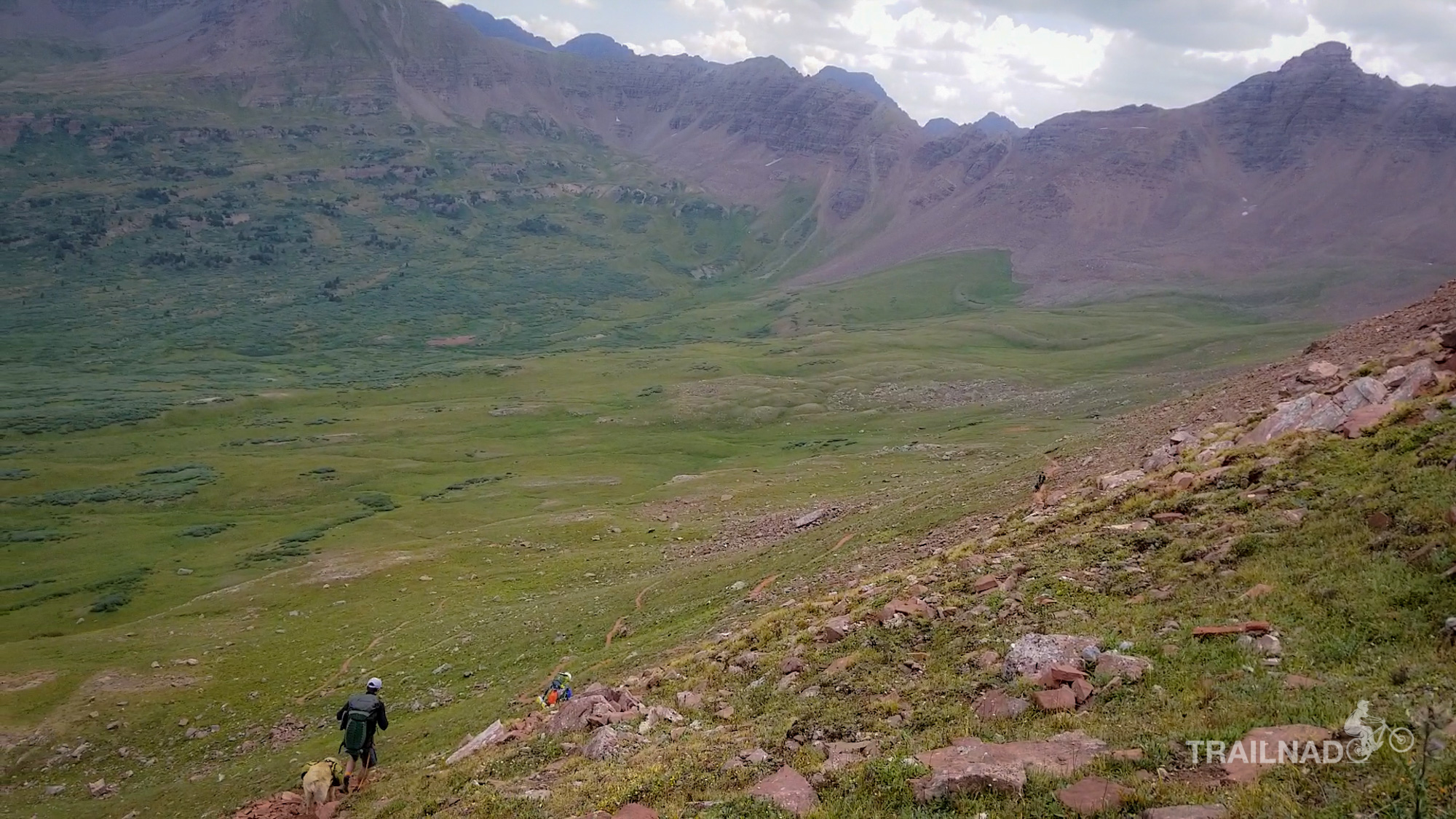 Besides trying not to trip over and fall down, I really enjoyed the scenery. Even we knew that I had to keep moving but we tried to capture every small detail of this heaven on earth as much as we could.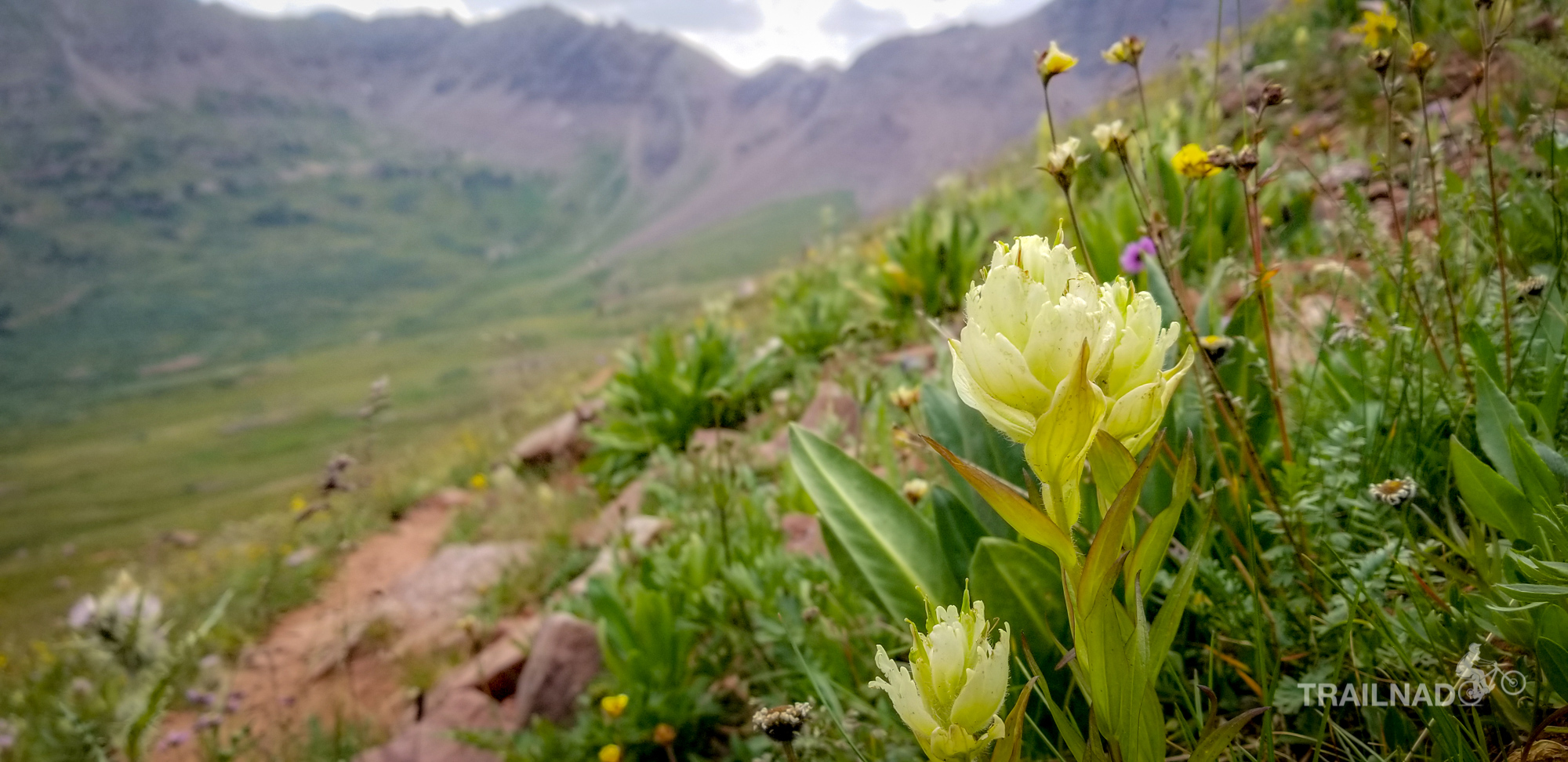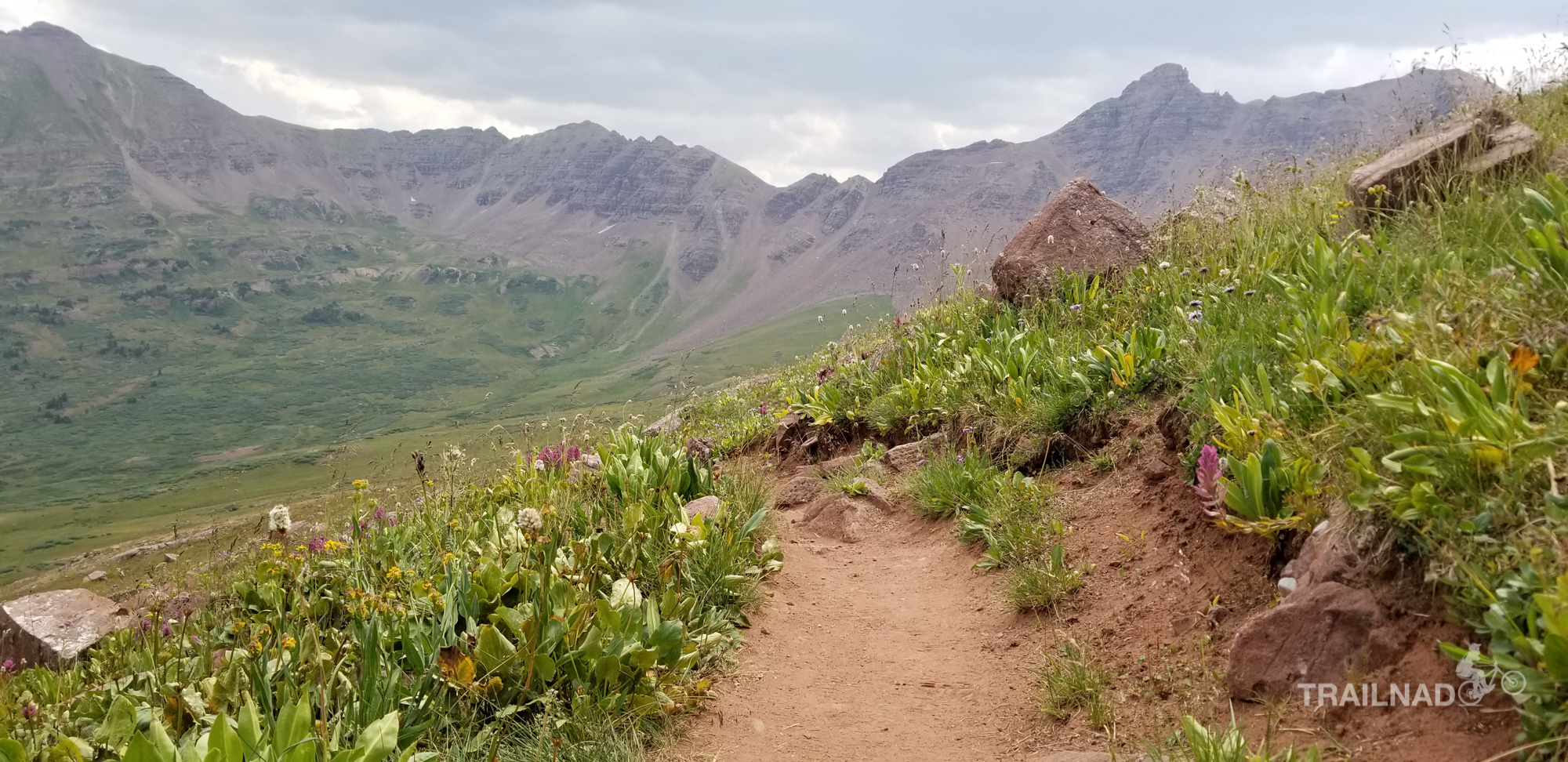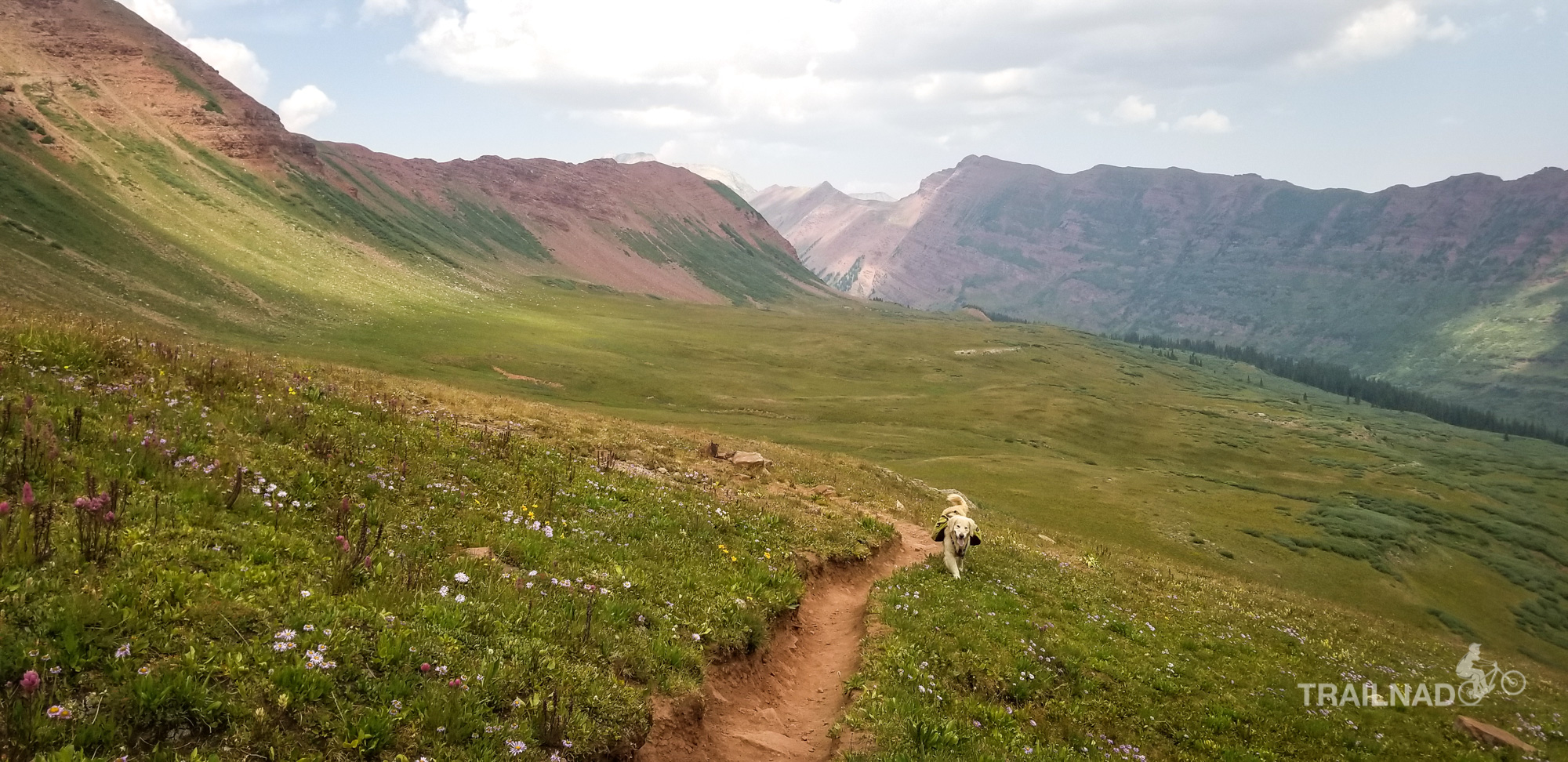 On Fravert Basin Trail, it was a little bit harder to find water source than when we were on West Maroon Trail. Since we didn't have that much water to cook our food (only enough to drink during our hike), we kept hiking further until we could find a good spot to rest with a good water source.
At 1.22 pm, we got to a good spot to rest. There was a little creek running across the trail and a big tree for us to rest under. Trent filtered more water. We ate and rested there for probably an hour.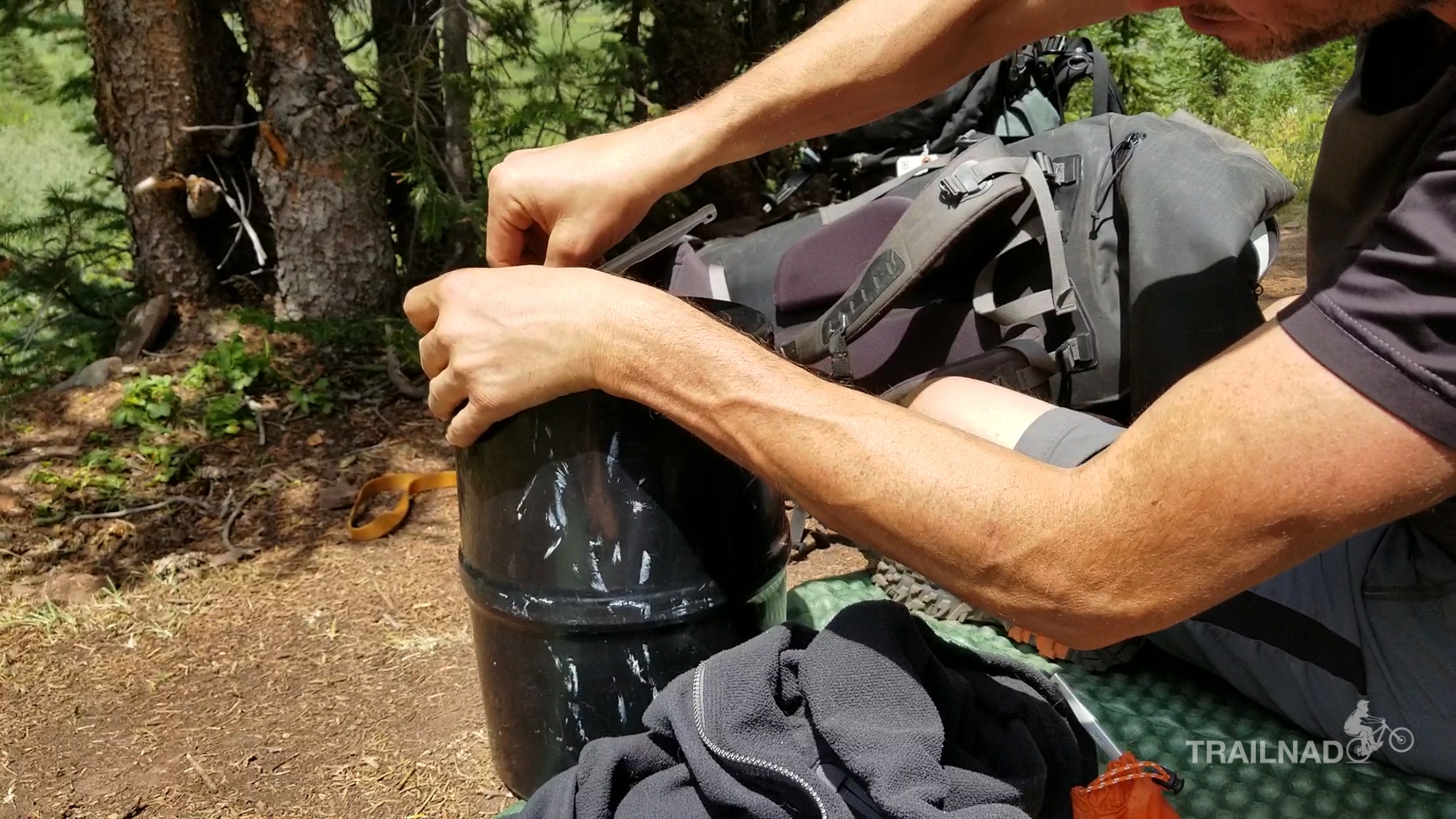 The hike continued to the lower altitude and more into a pine forest again. The trail got pretty dusty.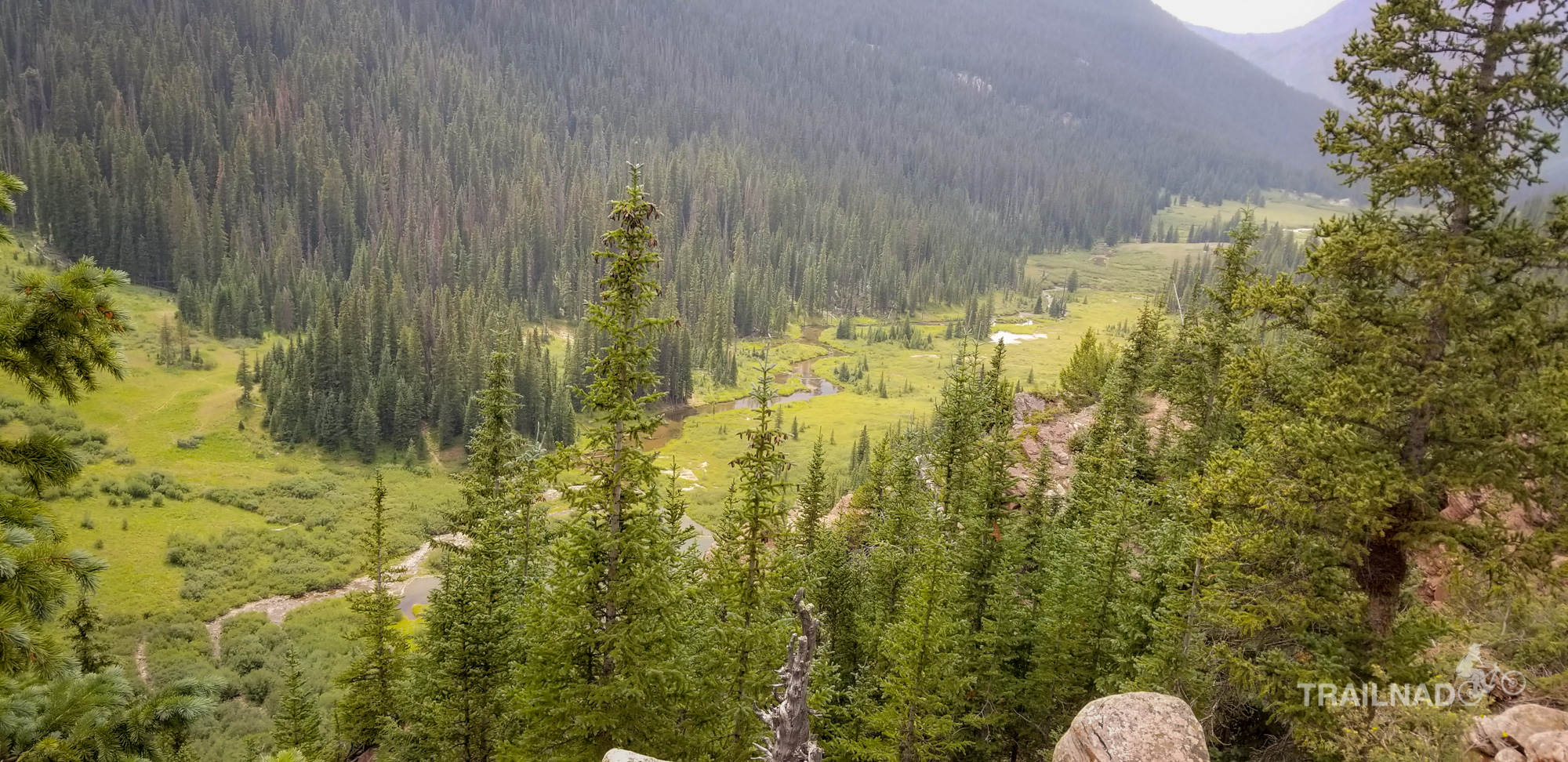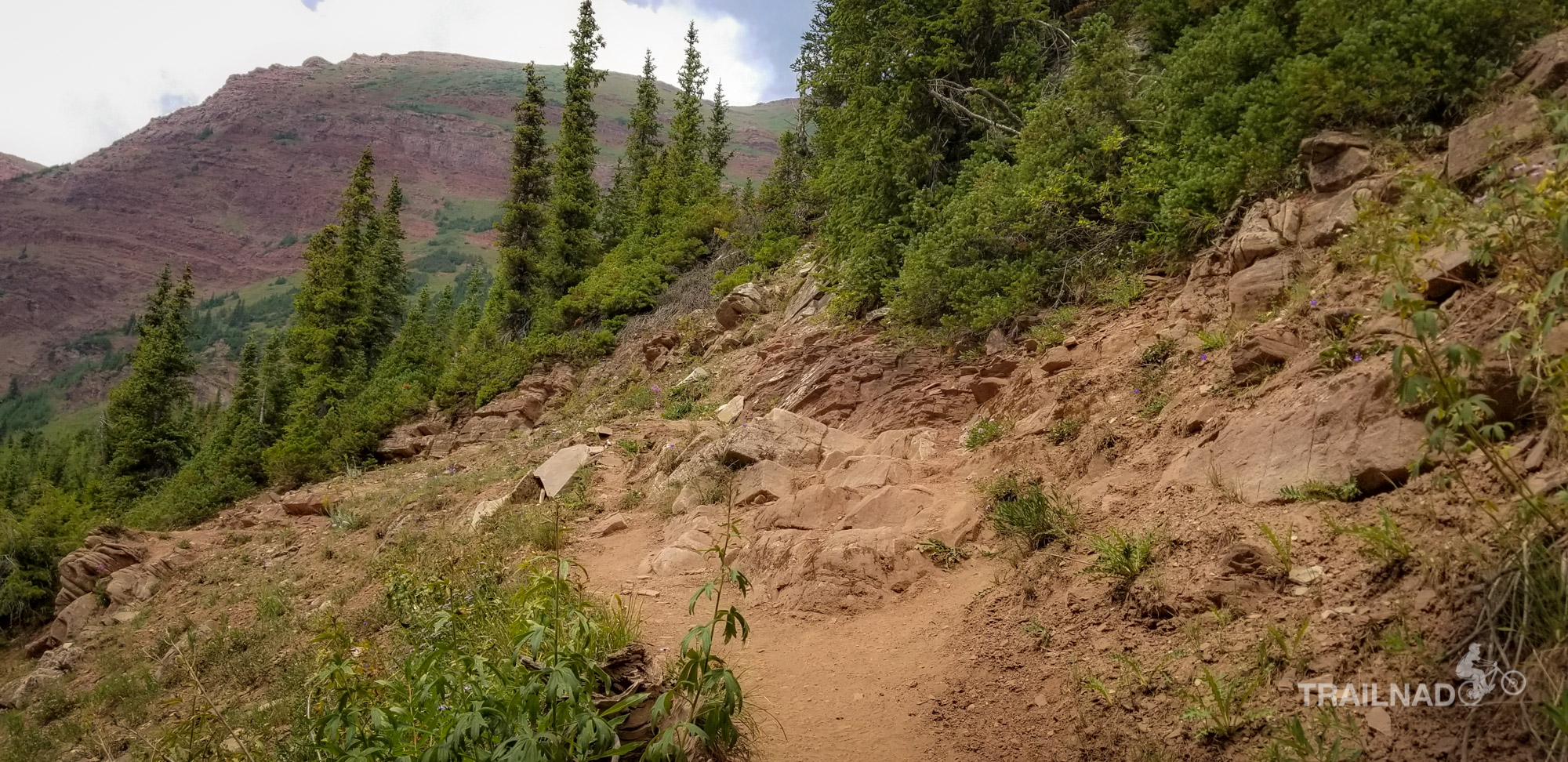 At 4 pm, we got to the second creek crossing. This one was actually bigger than the one we did the day before on West Maroon Trail. I had to take off my shoes and socks to walk across it. The water was cold. It made me jump putting my foot in the first time. At that time, we were already really tired. I took a chance to have a quick bath at the creek too. We took quite a long break there.
Finding a spot to camp
At 5 pm, we started our hike again. Instead of setting up our tent close to the river, we decided that we should keep going, because we were trying to go as far as we could. It was all the way up.  Around 6 pm, it started to rain. Trent was far ahead of me. I had to stop under a tree to get my rain gear on.  I wait there for a bit until the rain got lighter. 
After the rain, the weather got really cold. I continued to hike. There was no sign of any flat spot for our tent at all.  Trent hiked back to let me know that he didn't see any sign of good camping spot at all. We almost decided to hike back down to the river to camp there. But I really didn't want to hike all the way down on this wet and muddy trail and that the next day I had to hike the same way (very steep up hill) back to where we're at again.
We decided that we would keep going and no longer looked for a perfect spot.  Whatever we could find, we would make it work. We only needed a shelter to crash for a night.
At 6.50 pm, we found a spot. And it was on a slope and right by a trail sign. At this point we were so tired, cold, and didn't care about the slope. I was glad that we actually found something. All of us (yes with Tsali) hung out in the tent, had some light dinner (crackers and some sour patch), and passed out soon after. We had a good sleep.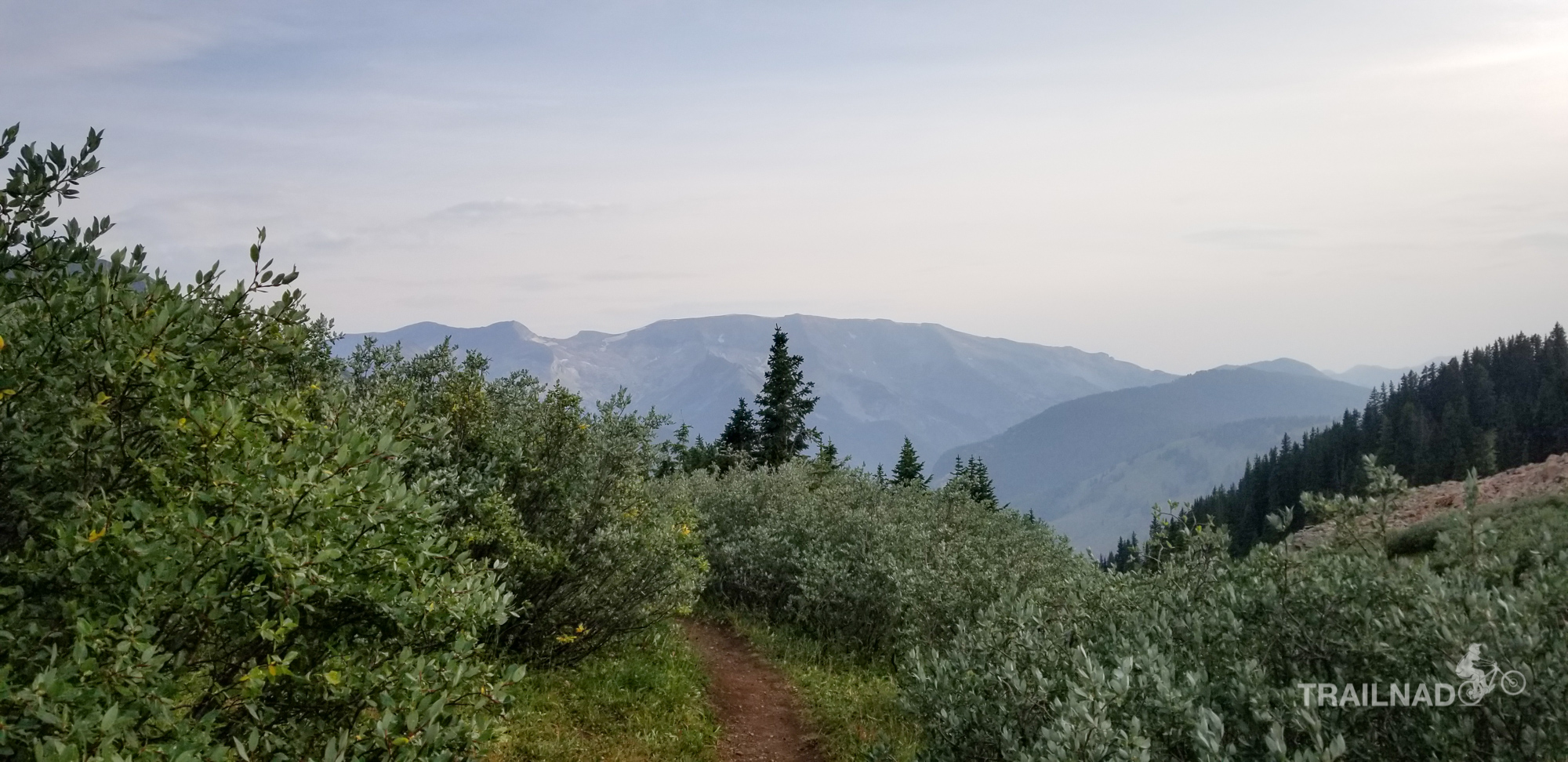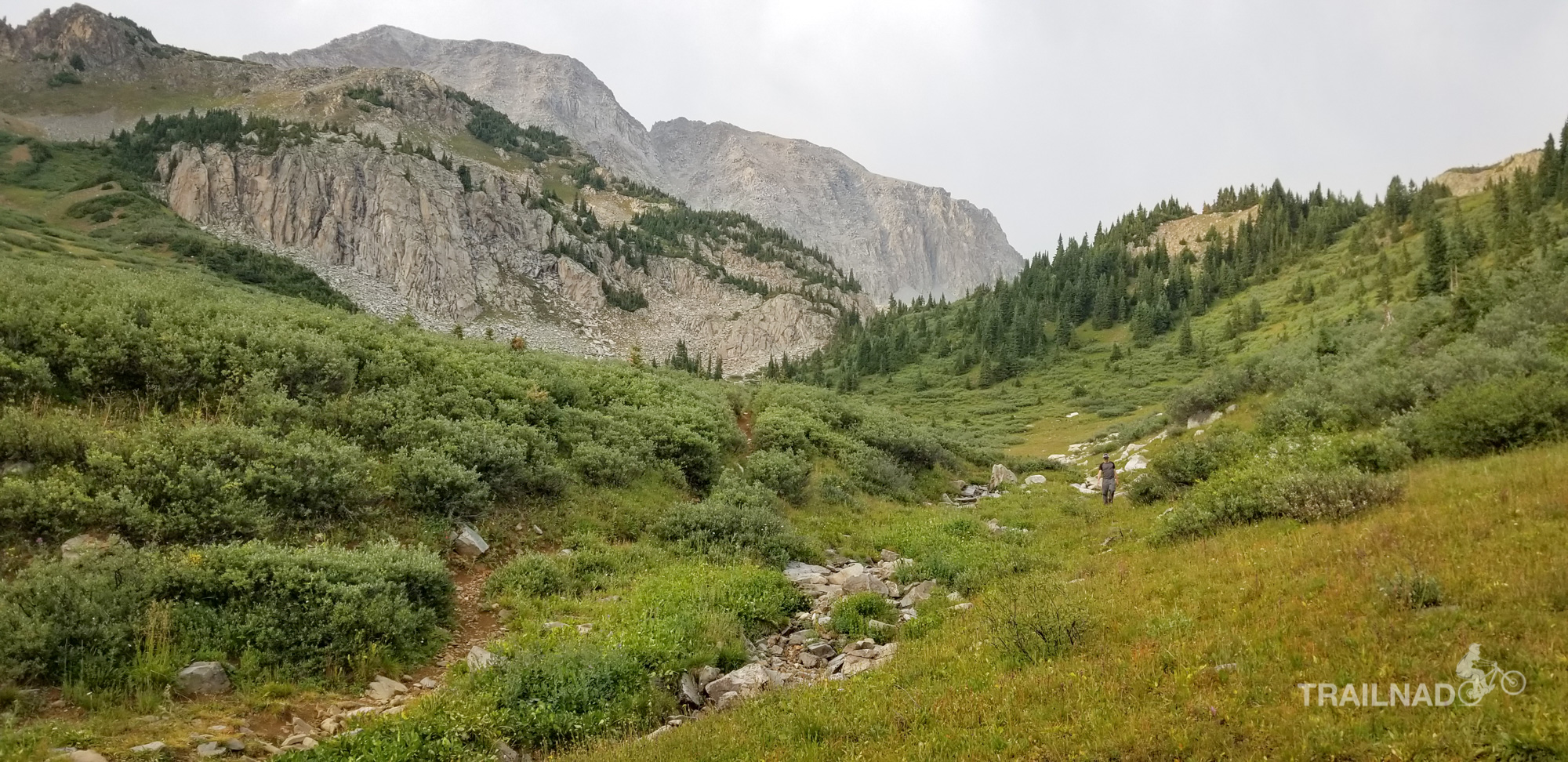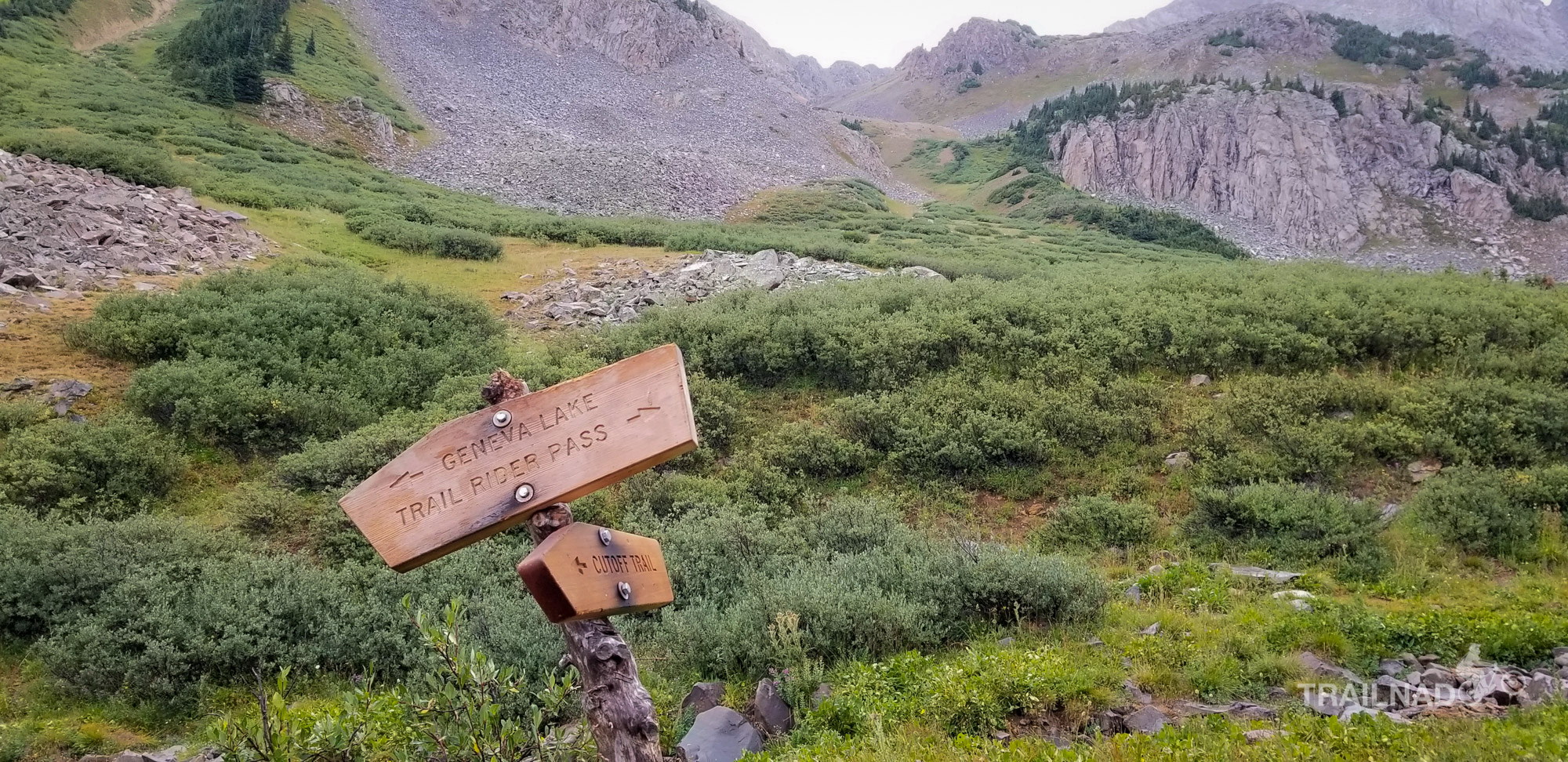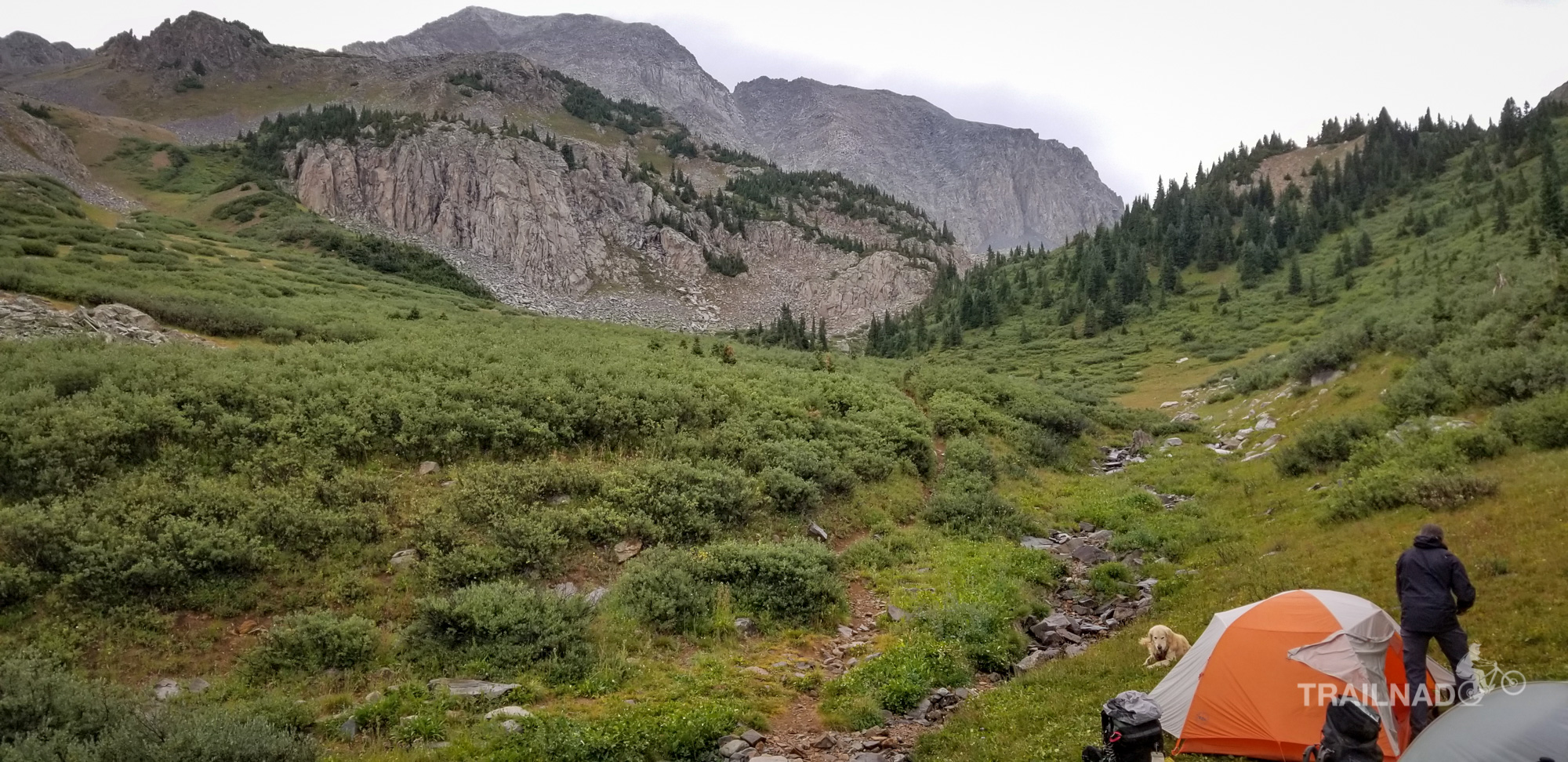 Lessons Learned from Day 2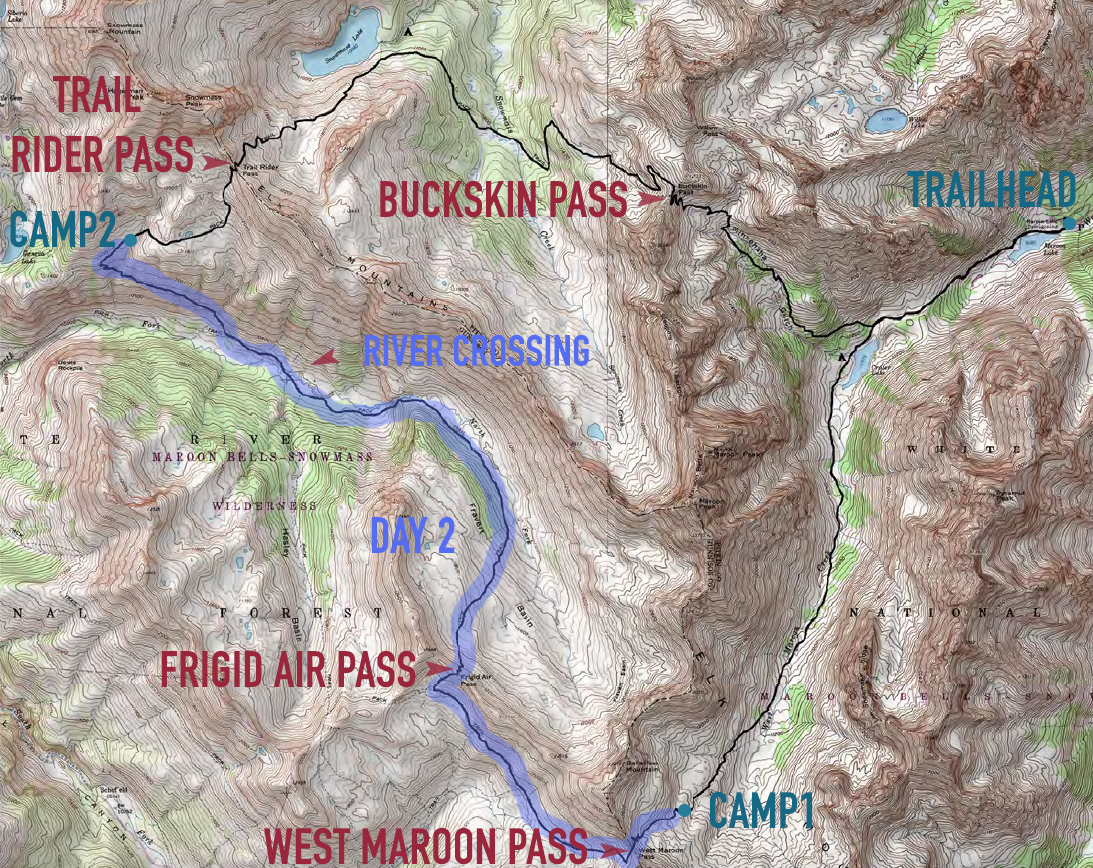 Prepare your best. Have the right gear with you on your trip.  It can be sunny, rainy, and cold within a day.  And always be ready for a change.
Day 3 (our last day) on Four Pass Loop
The most beautiful things in the world cannot be seen or even touched. They must be felt with the heart. – Helen Keller