Trent and I did this Four Pass Loop backpacking trip with our dog (Tsali) in August of 2018.  We did it in 3 days and 2 nights. It was a very strenuous and rewarding trip.
Total
27.1 miles (45 km), 7,734′ Ascent, -7,735′ Decent, 11% Avg Grade (6° ), 55% Max Grade (29° ), 12,460′ High, 9,567′ Low.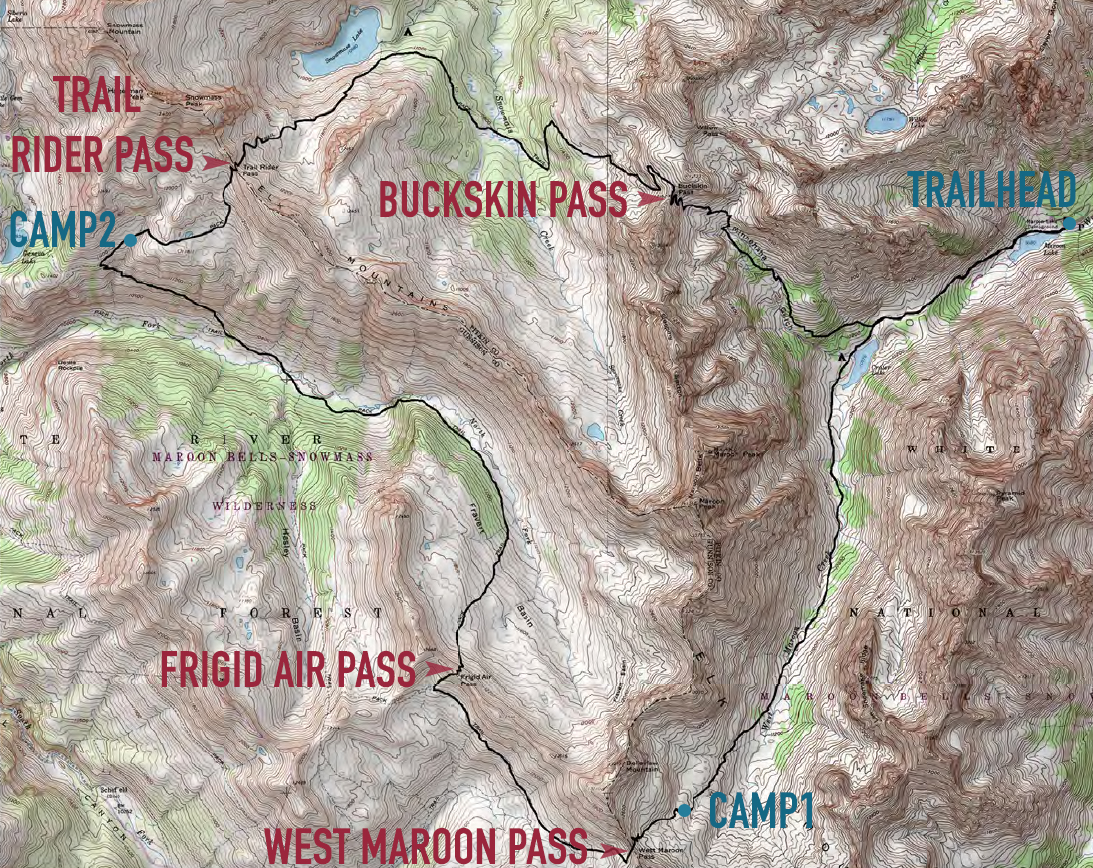 Our goal for this trip in Colorado was to be able to do everything we love outdoor as much as we could. The highlight event was the Yeti Tribe Gathering. After that, we wanted to be able to do some backpacking trip in this beautiful state.  Trent has done this loop before by himself (with Tsali) in 2015. He wanted to show me what it is all about and why he loved this hike so much. We hiked in a clockwise direction. And this trip was another "WOW" trip and "Yes! We made it!" trip for us.
What you need to know:
Bear canisters are required for all backpackers in the Maroon Bells-Snowmass Wilderness
The weather can change drastically in the mountains, so make sure you bring your rain gears and winter gears.
It is required to self-register at the trailhead for each party overnighting. It is free.
Our recommendation is that if you want to enjoy your trip and not rushing too much, you should do this loop in 4 days and 3 nights. It will be more enjoyable and still strenuous. We didn't have much time left in Colorado and Trent told me that we could do it. Yes, we could. But it was really tough!
Four Pass Loop – West Maroon to Buckskin (Clockwise direction)
Day 1 – Wednesday August 1, 2018
We got to Maroon Bell Welcome Station (Co Rd 13, Aspen, CO 81611) at 10 am.
The ranger at the welcome center told us that overnight parking areas were already pretty full. But he allowed us to pay for parking and drive in to see if there was any available spot. If we couldn't find any, he would return the fee to us. The ranger only charged us $10/car for the whole time we parked our car there. The price and regulation may change between seasons, so please make sure to call them before you get there.
Luckily, we found a spot!  We started to pack at the parking lot. By noon, we were ready to hike.
You are required to self-register at the trailhead if you plan to hike and stay overnight. There were many trailhead kiosks there. You won't miss it.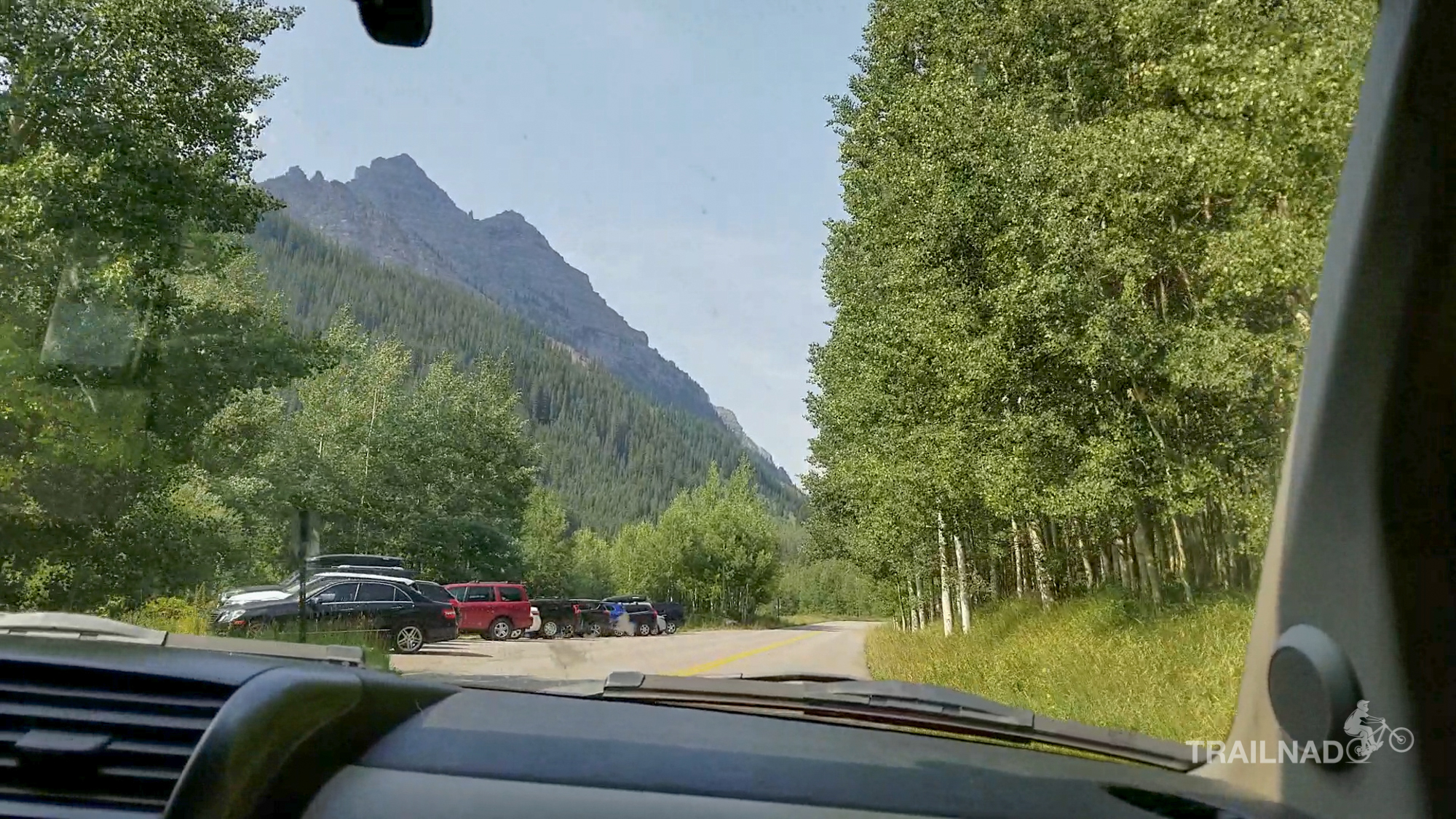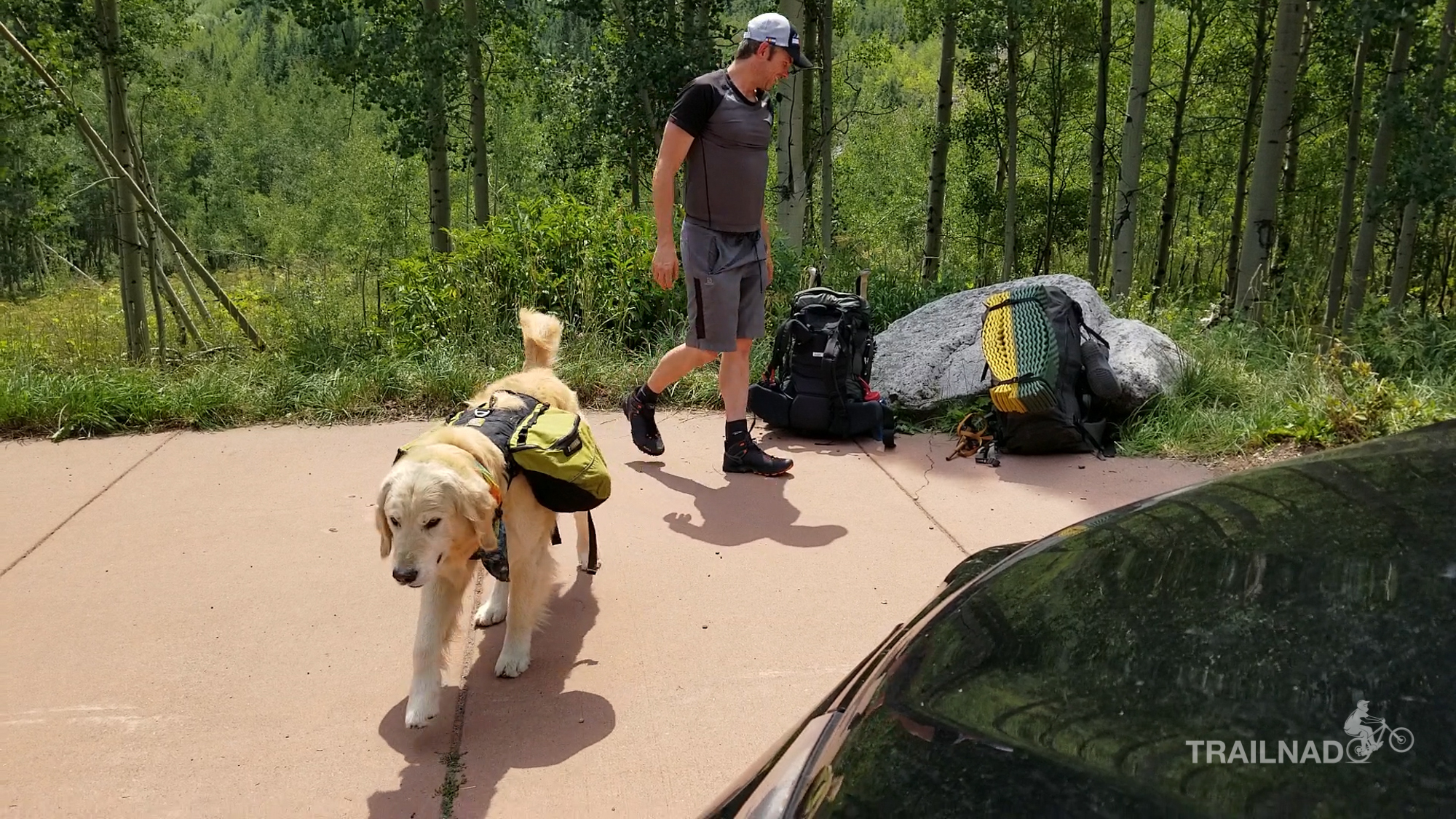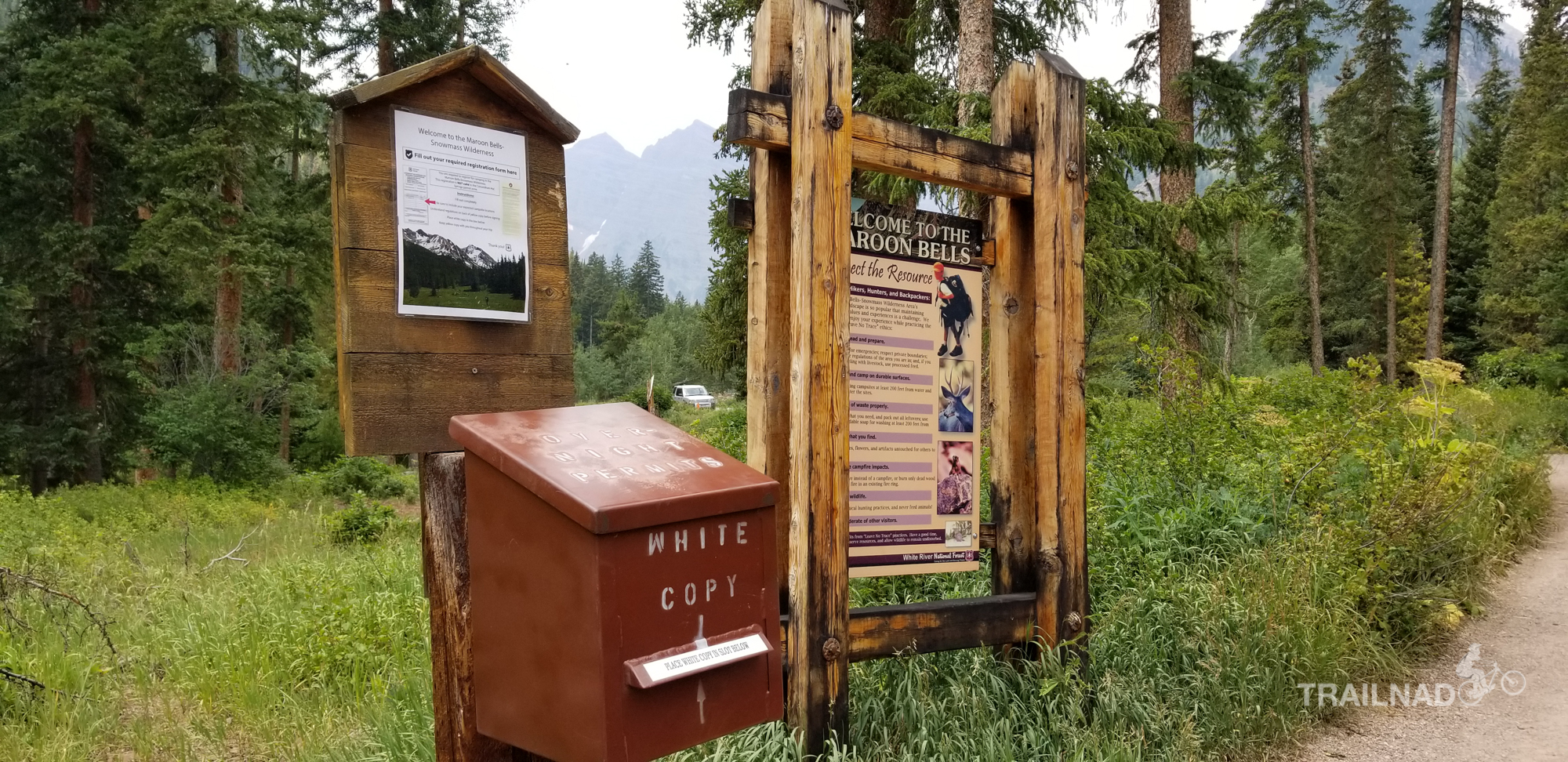 There were a lot of hikers at the very beginning section of the trail which is from the trailhead to Maroon Lake and Crater Lake. If you only have a day to visit, this section is a good option for you. This section is pretty flat and very beautiful.
Maroon Lake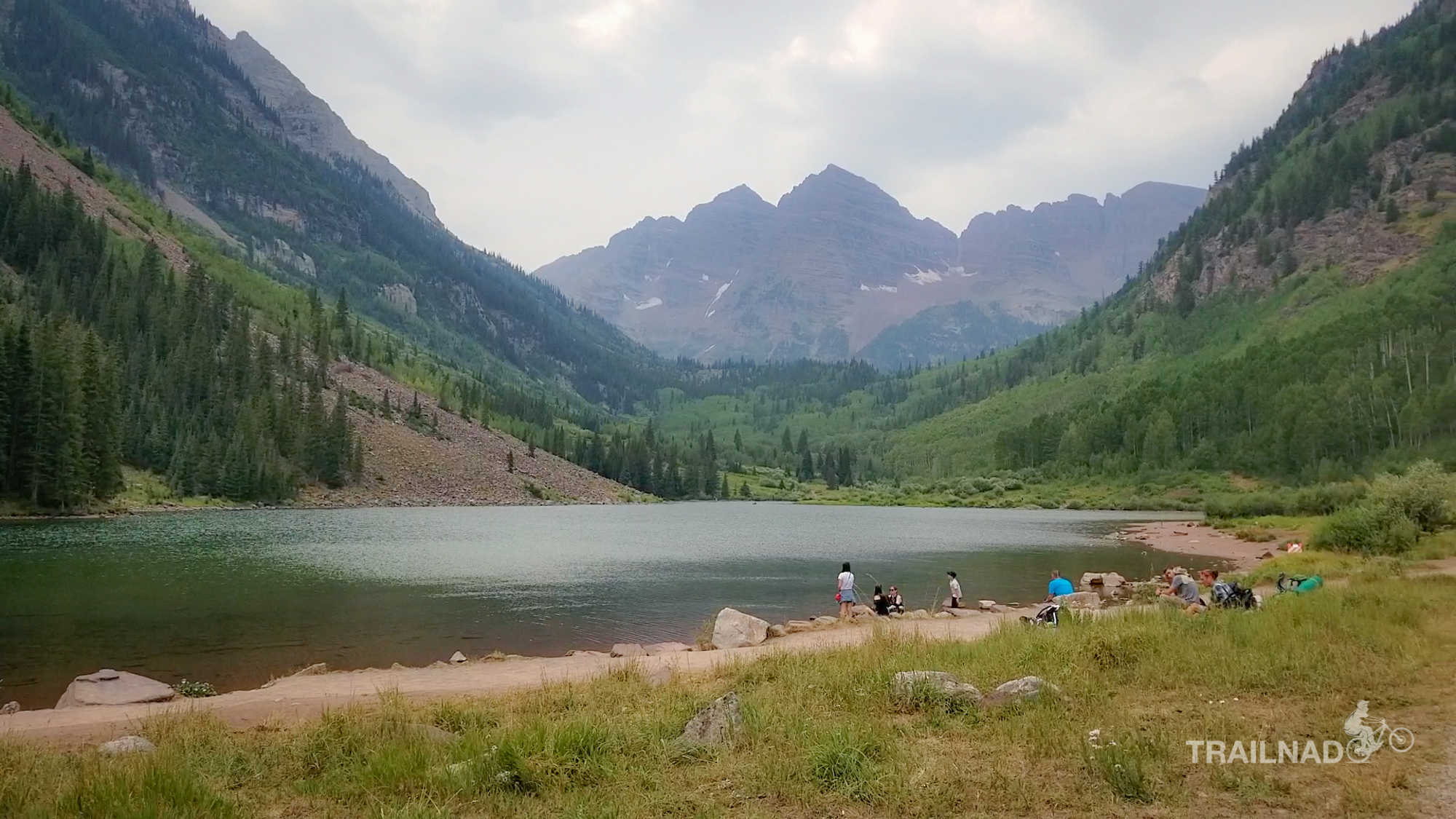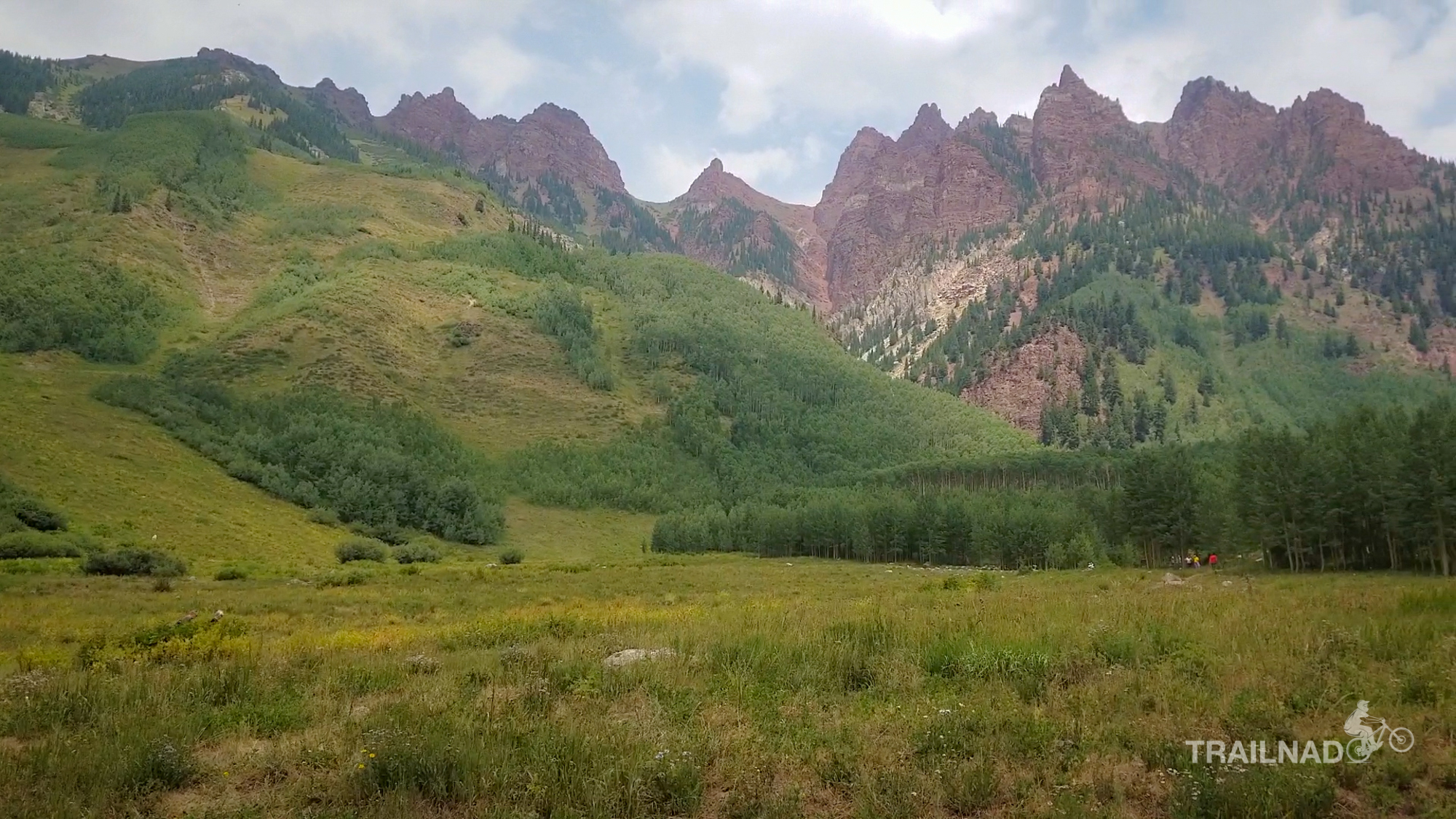 We kept hiking, and hiked through a pine forest. It was not long, we hit the split where the four pass loop start. There was a trail sign there. We took the West Maroon Trail (to the left – a clockwise direction).  If you want to do a counter clockwise direction, you will have to follow Maroon Snowmass Trail from here.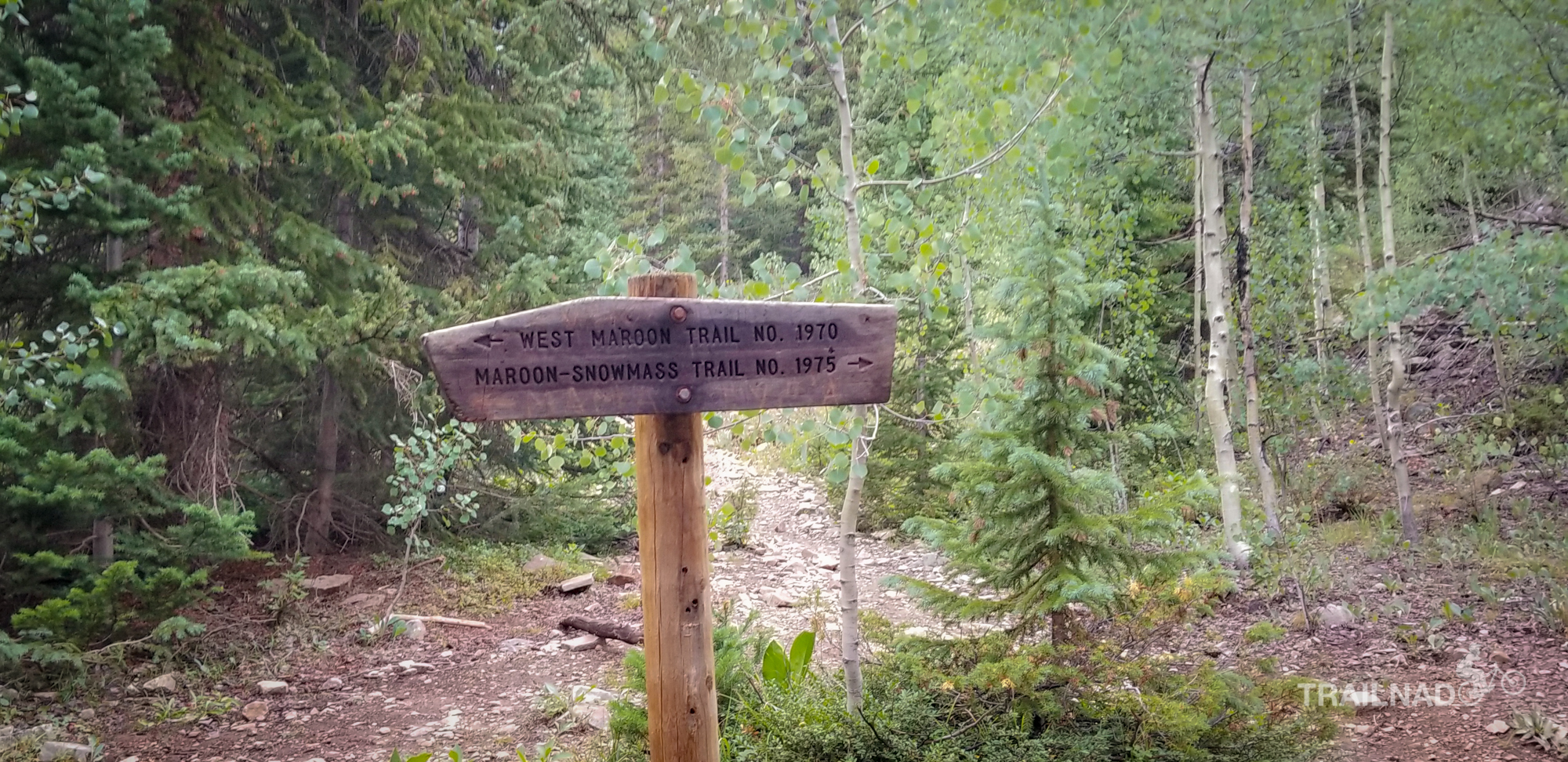 The scenery started to open up again when we got to Crater Lake. At 1.30 pm, we took a break here for a quick lunch and let Tsali to swim.
Crater Lake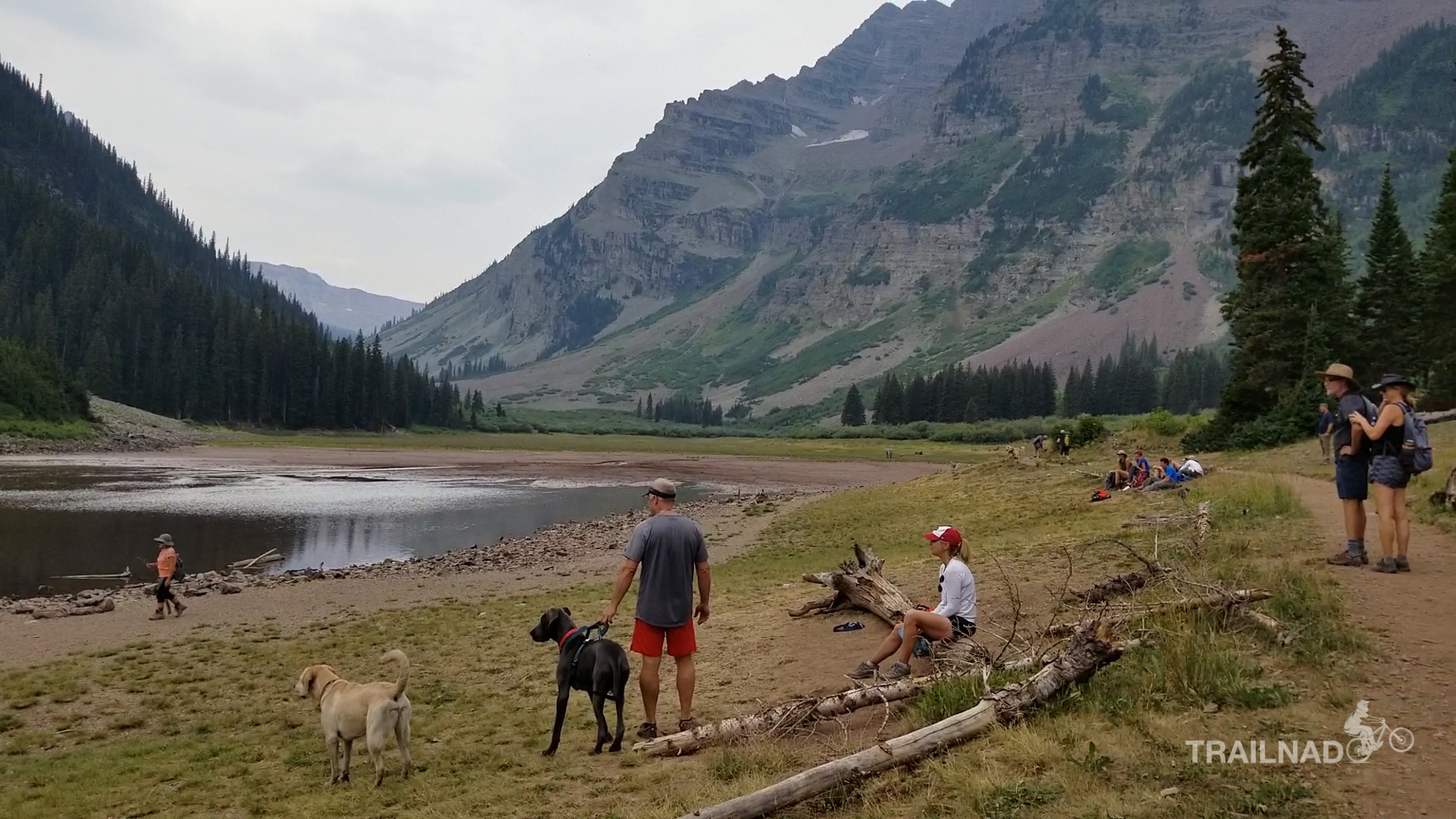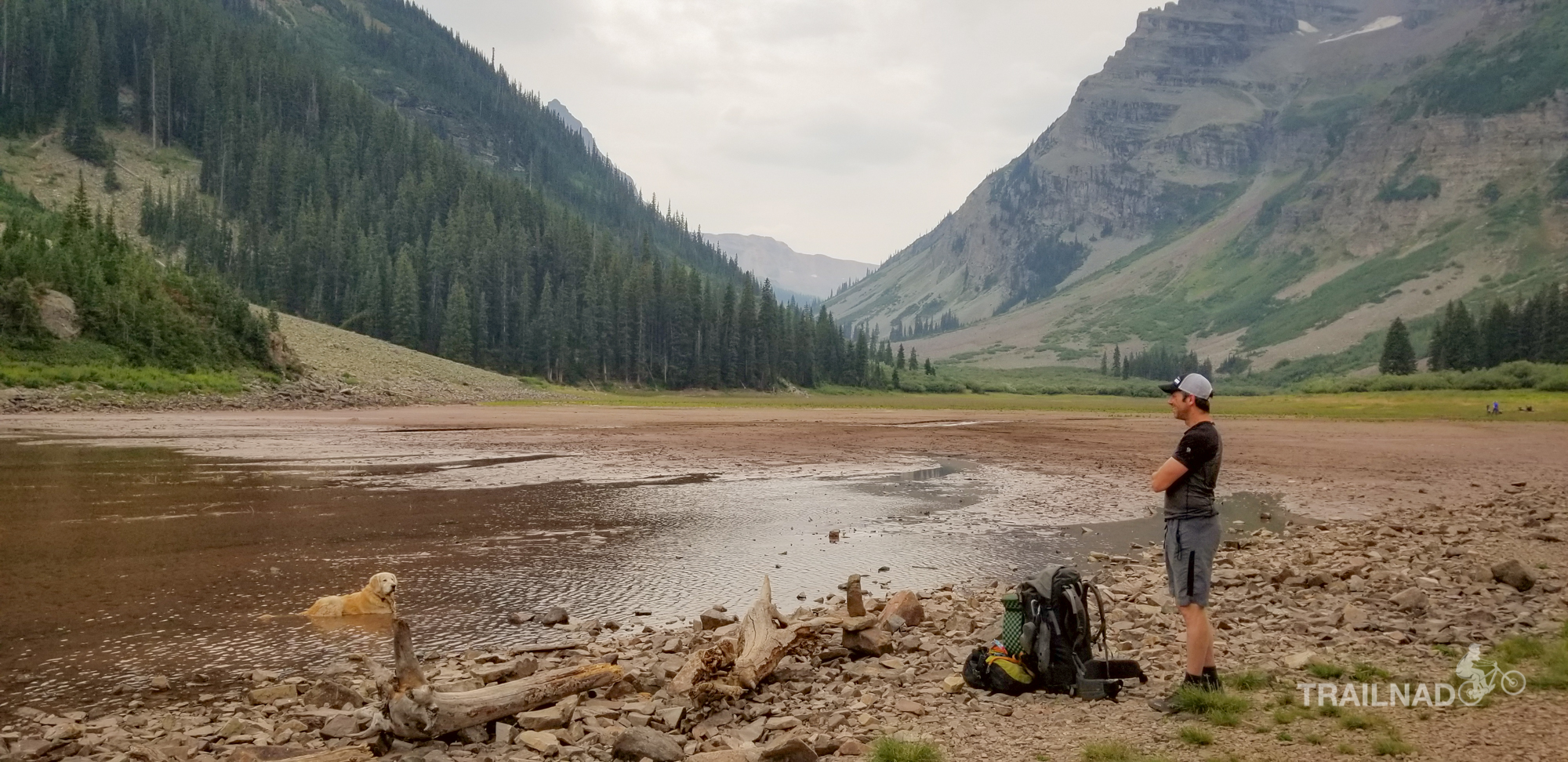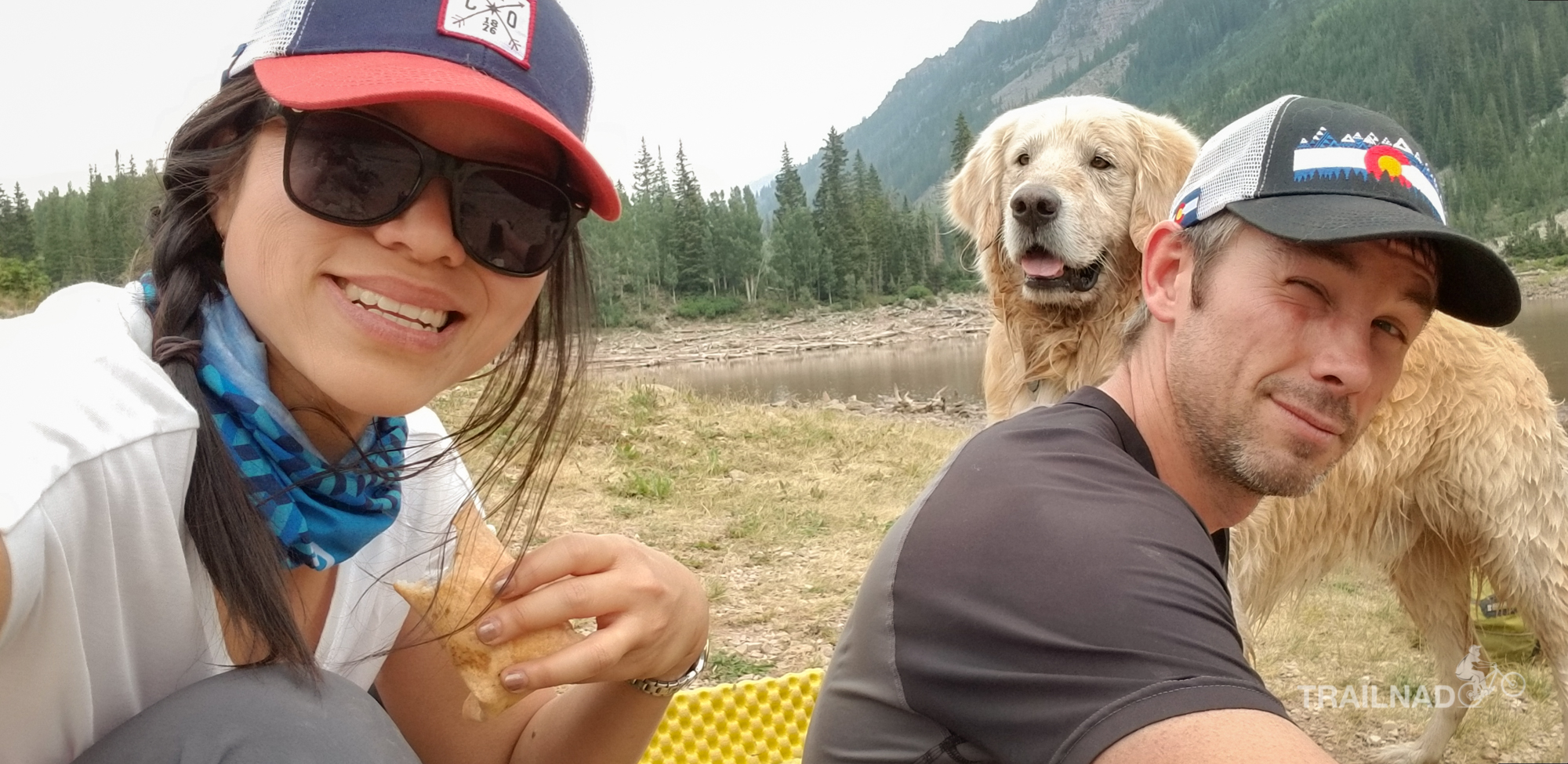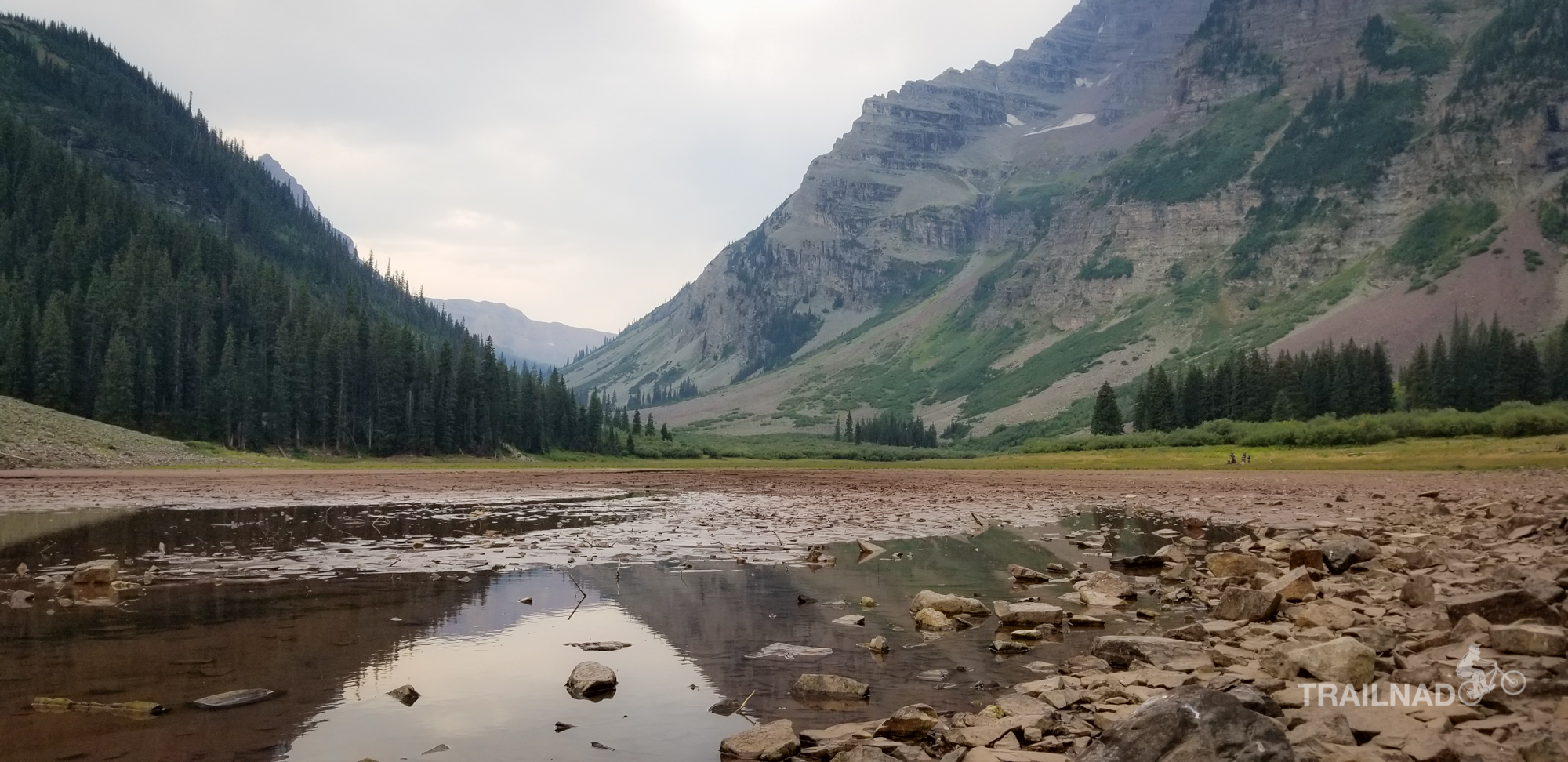 At 2 pm, we started our hike again. Most of the day hikers start to hike back to the trailhead after they have reached to Crater Lake. After you pass Crater Lake, you will notice that there are a lot less hikers. 
The scenery got better and better the further we went. You will be pretty much hiking in a big open field most of the time on the first day, and you will be able to see so much and so far away.
We were very lucky because we got really good weather on that day. The scenery was beautiful and it took my breath away.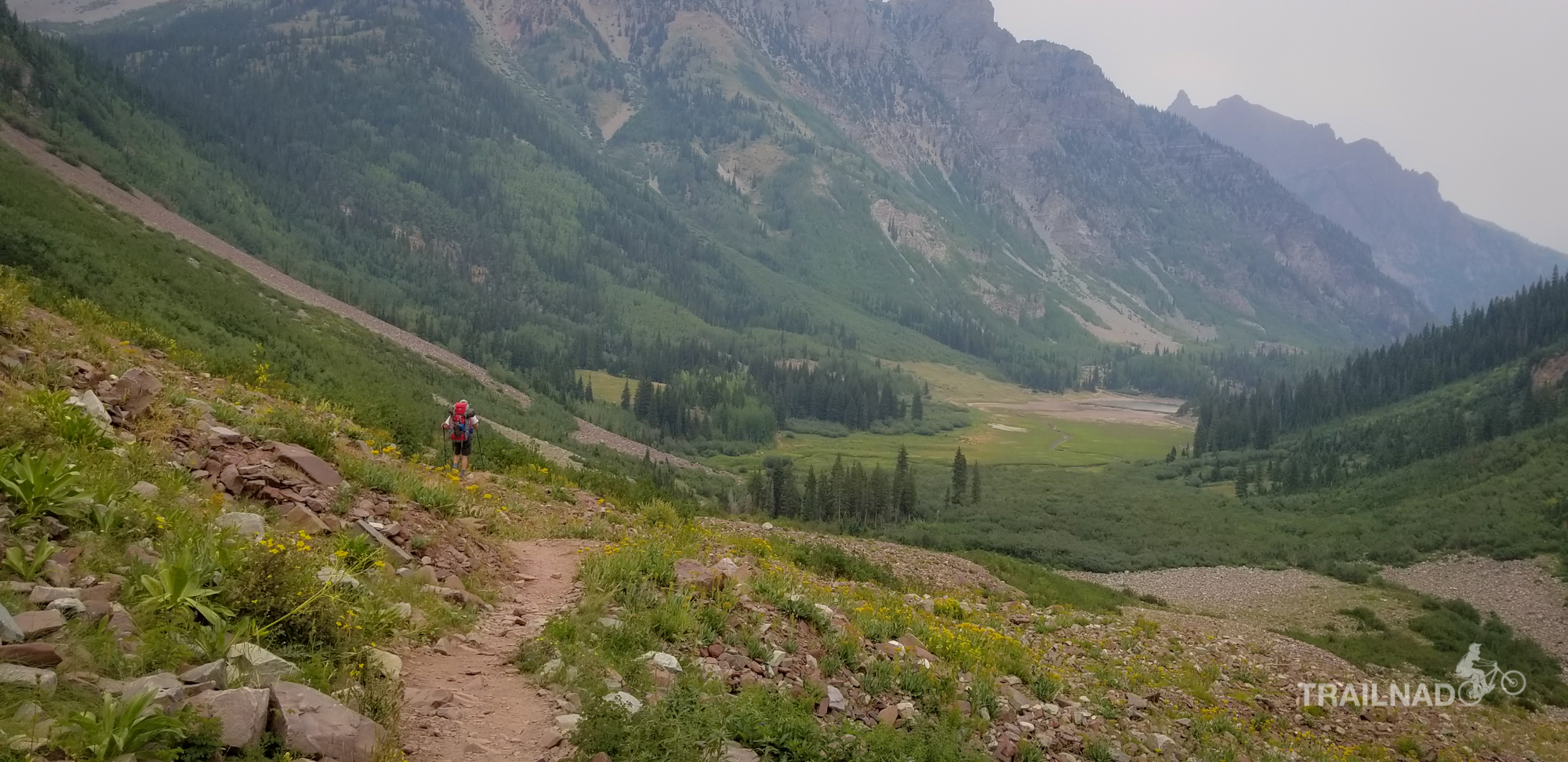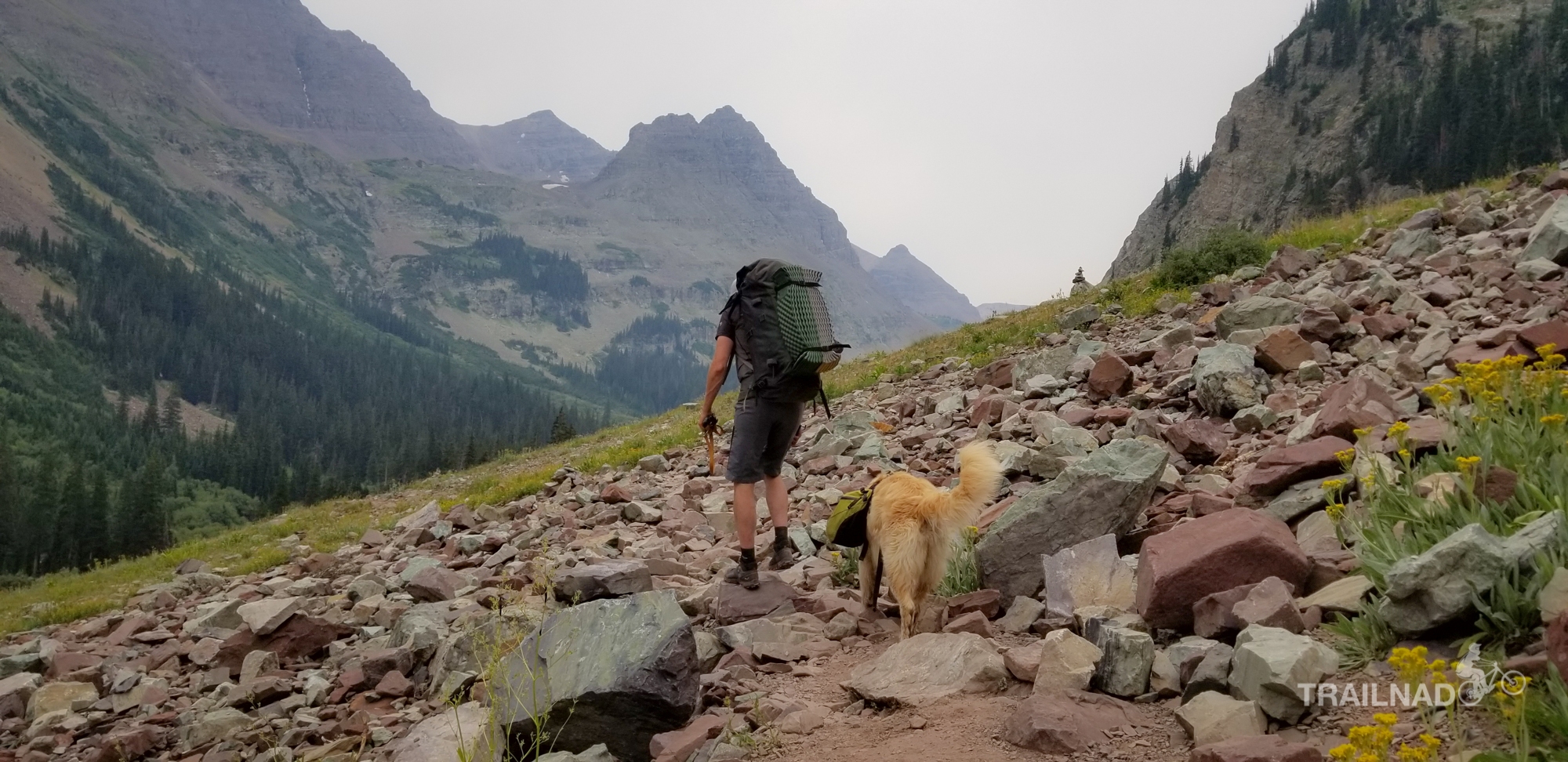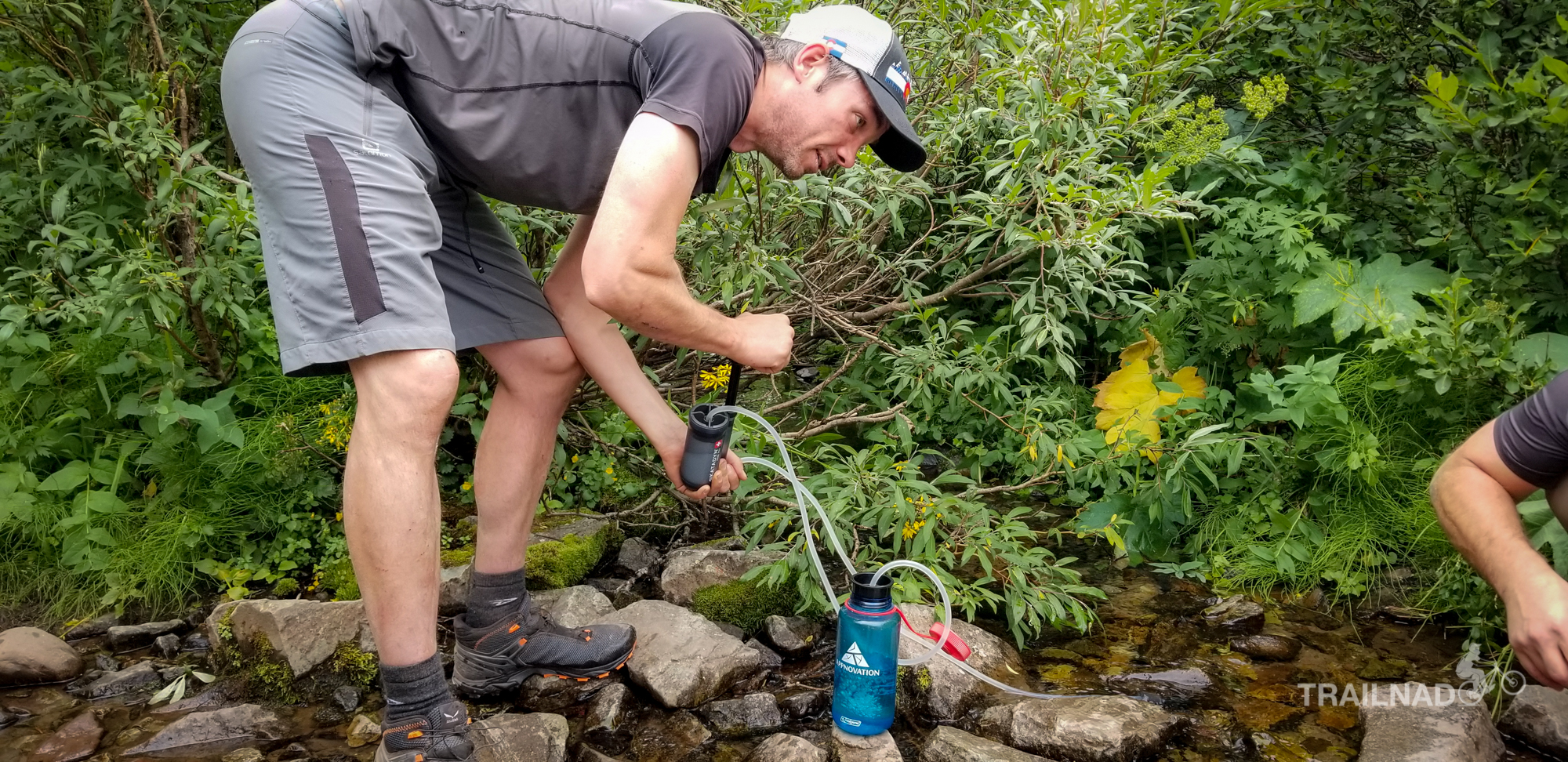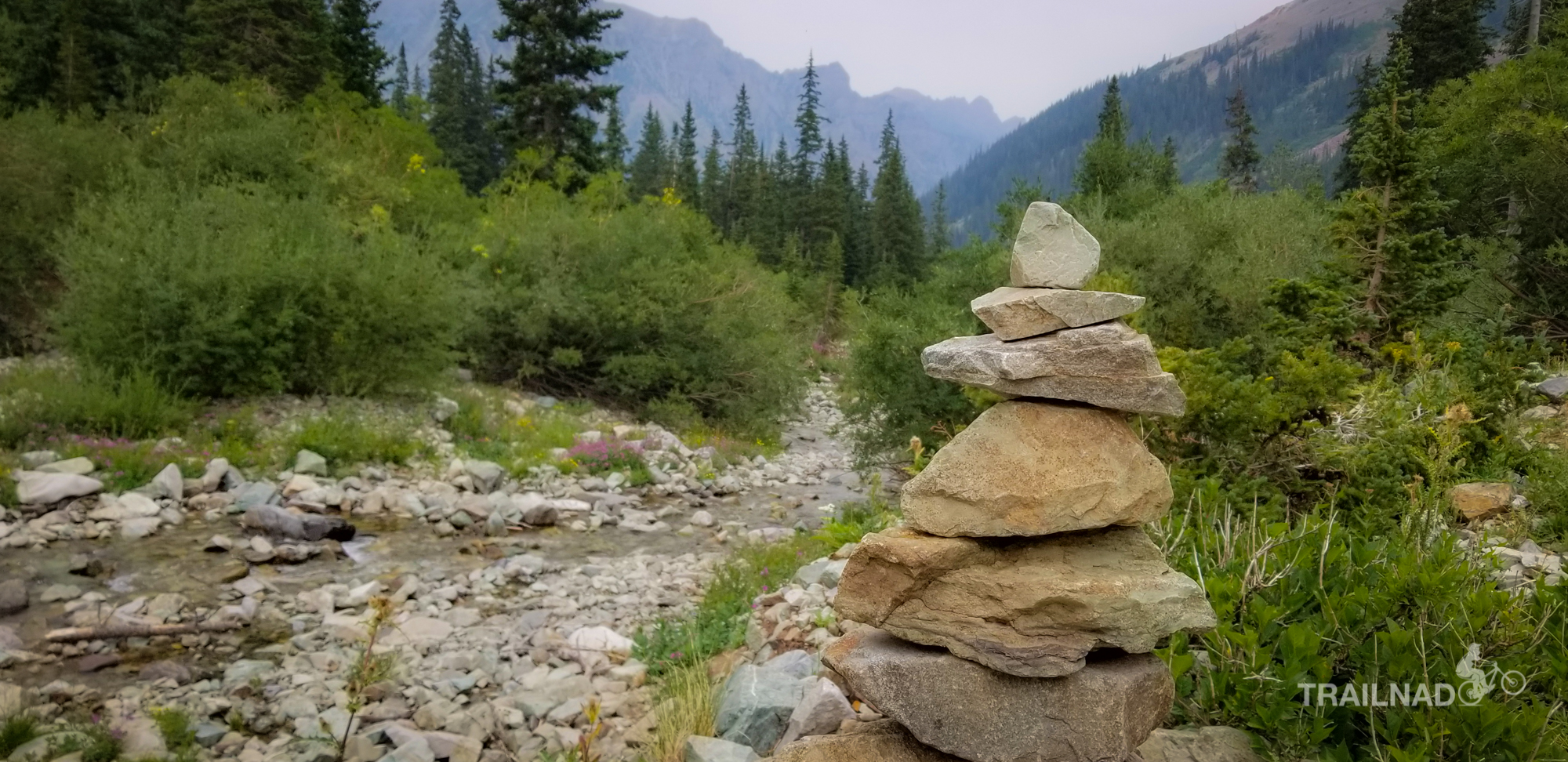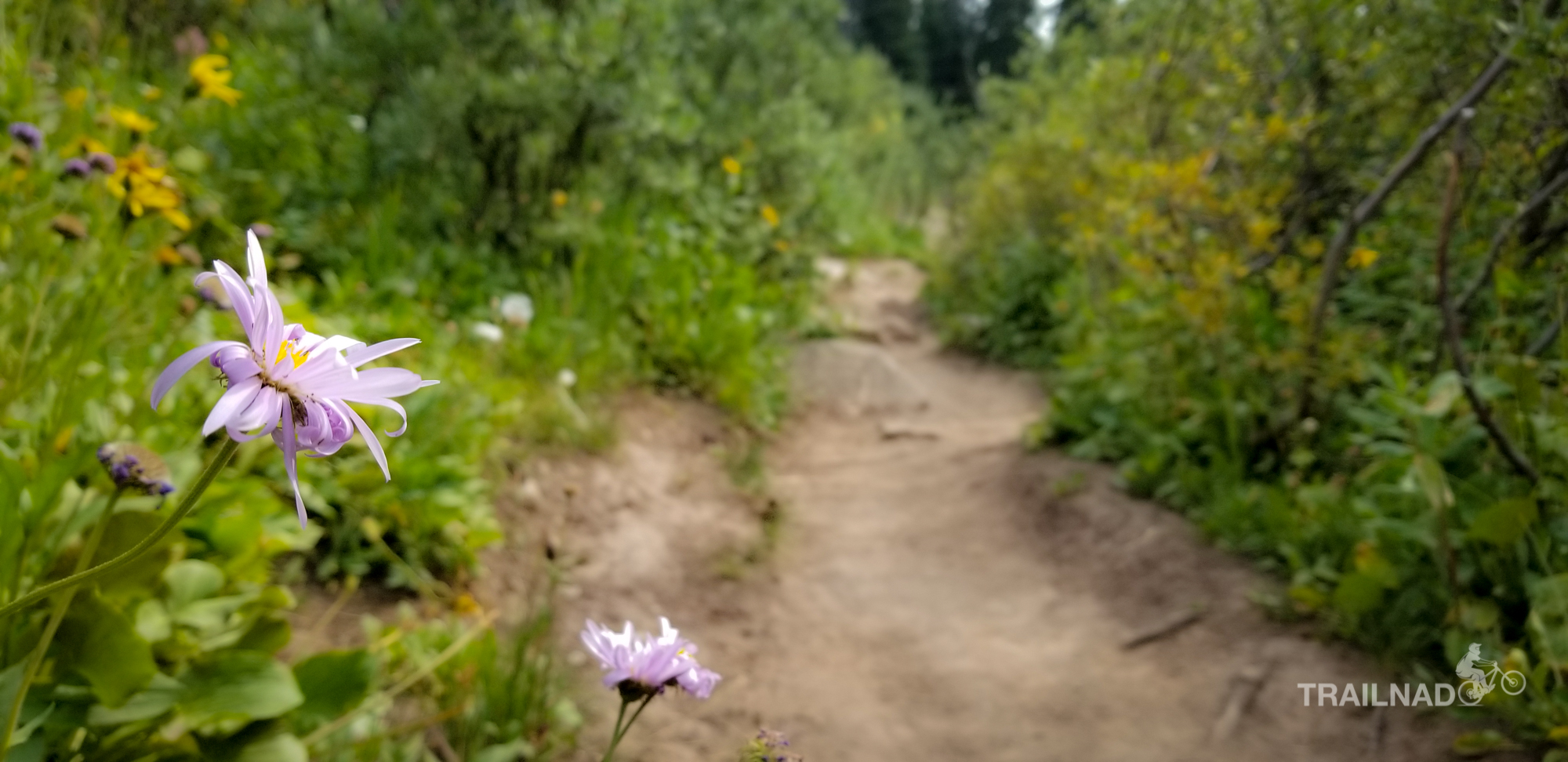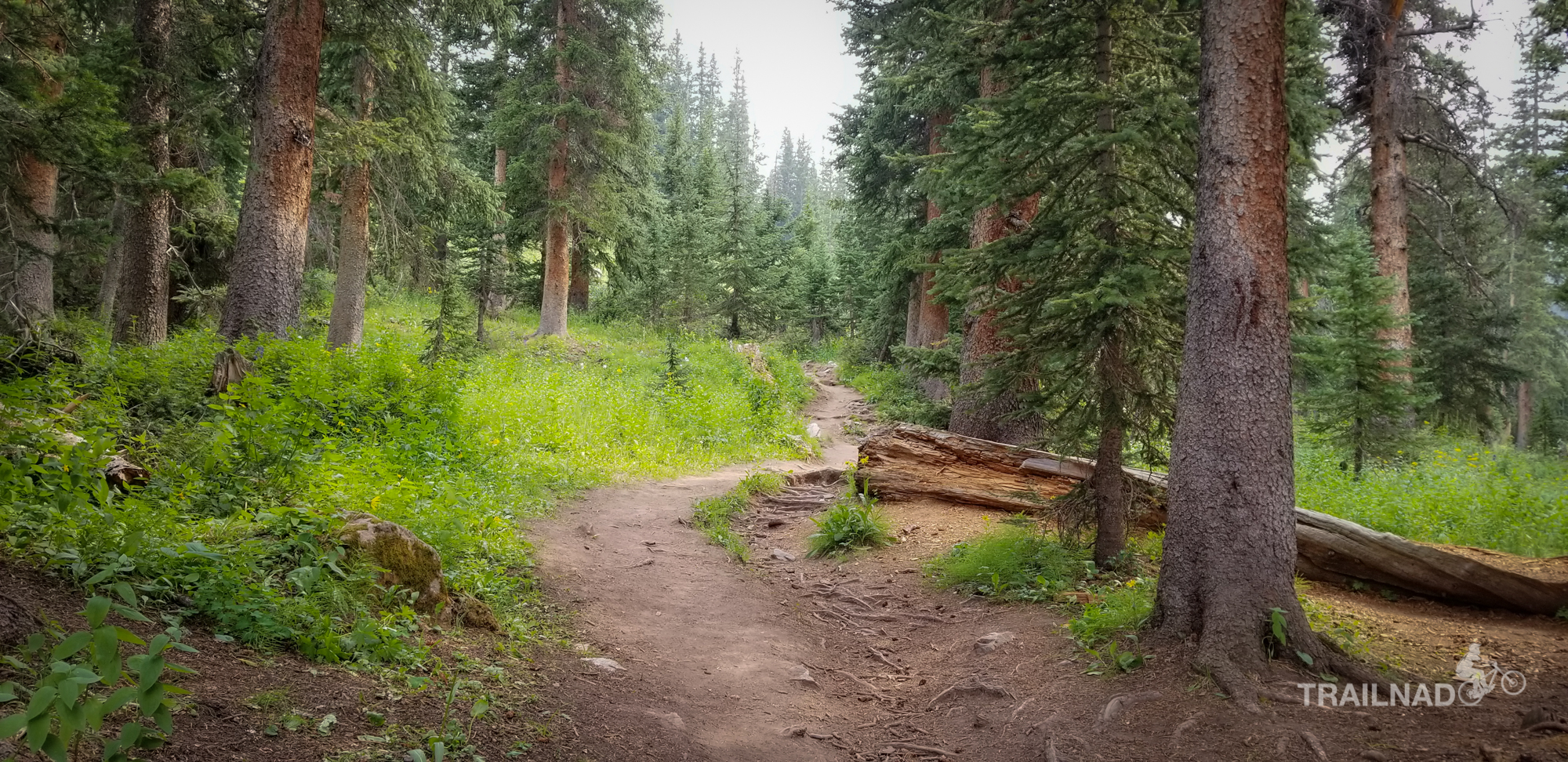 At 4.30 pm, we got to our first creek crossing. Trent told me that when he was here last time in 2015, it was raining heavily. This creek was totally flooded. He had to wait until the rain died down to be able to cross it. Luckily, this time, it was easy for us.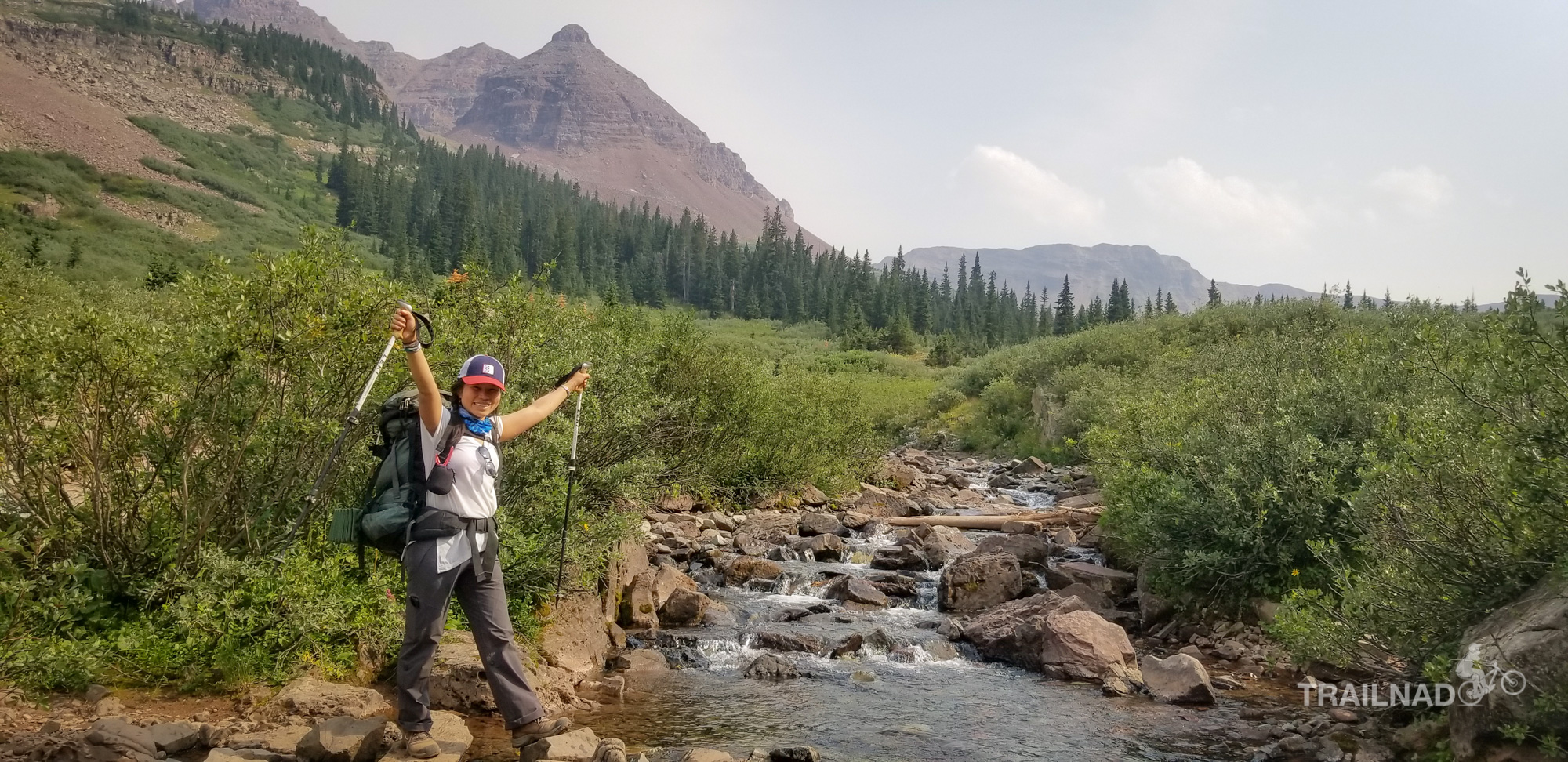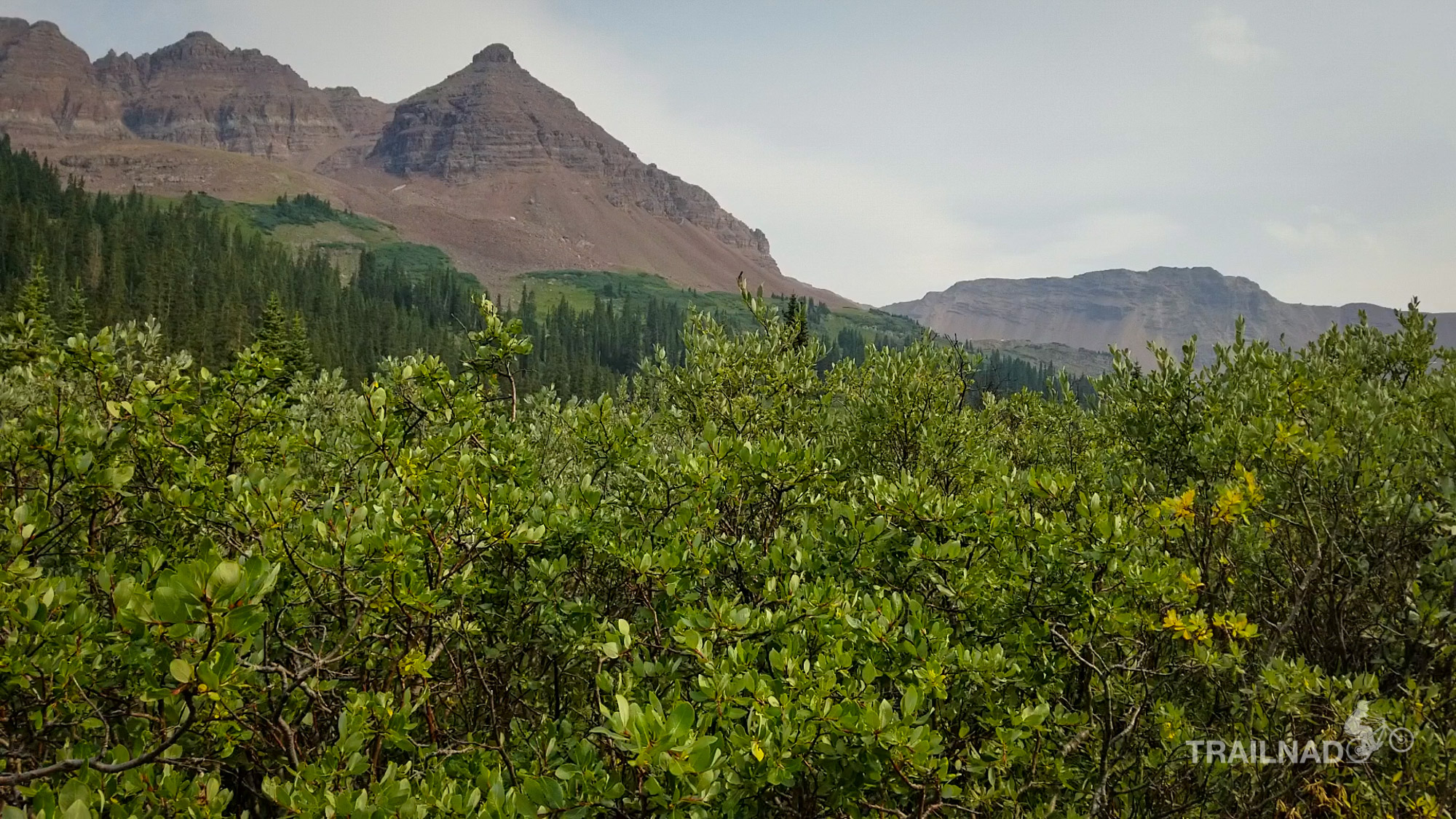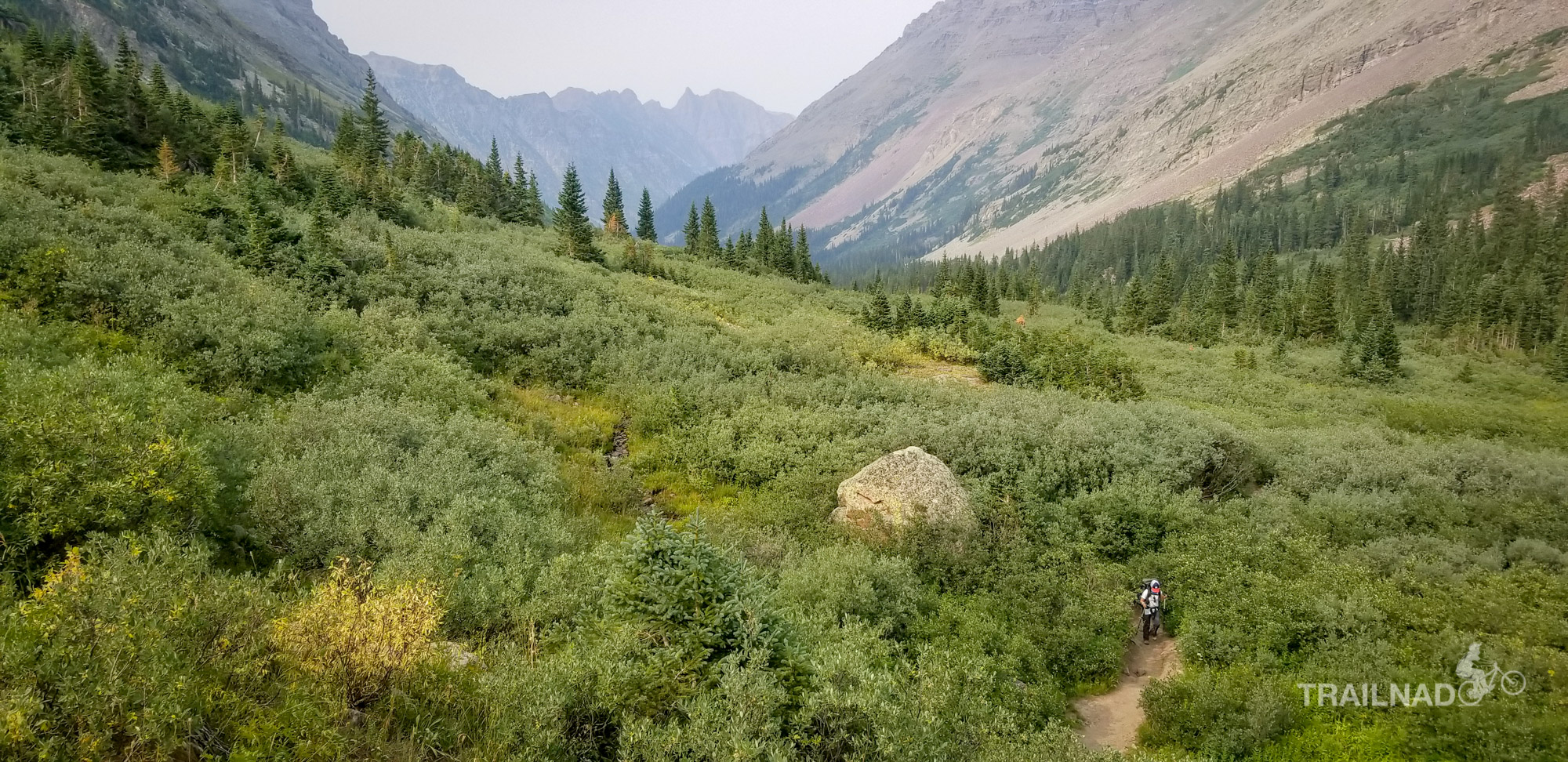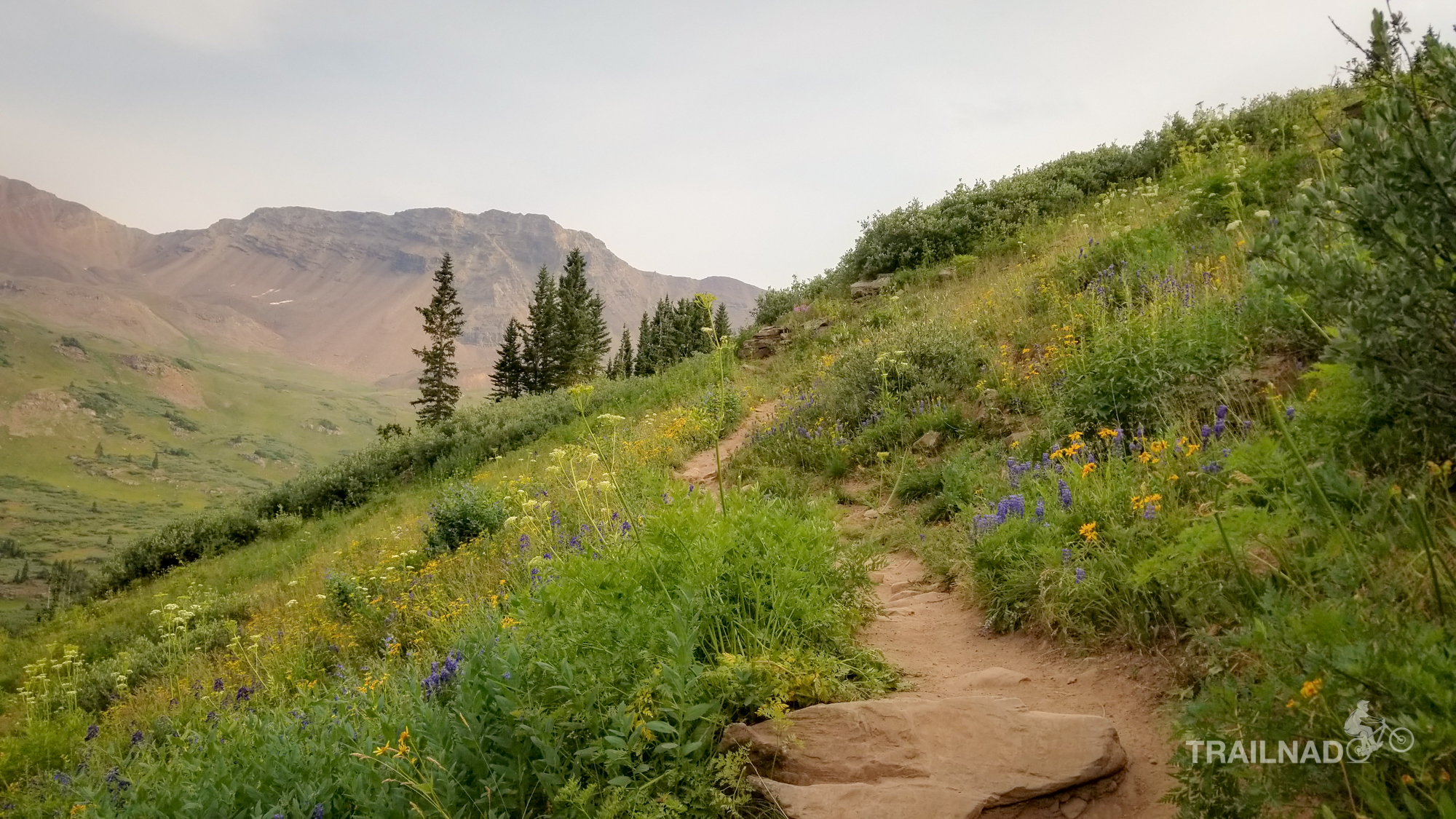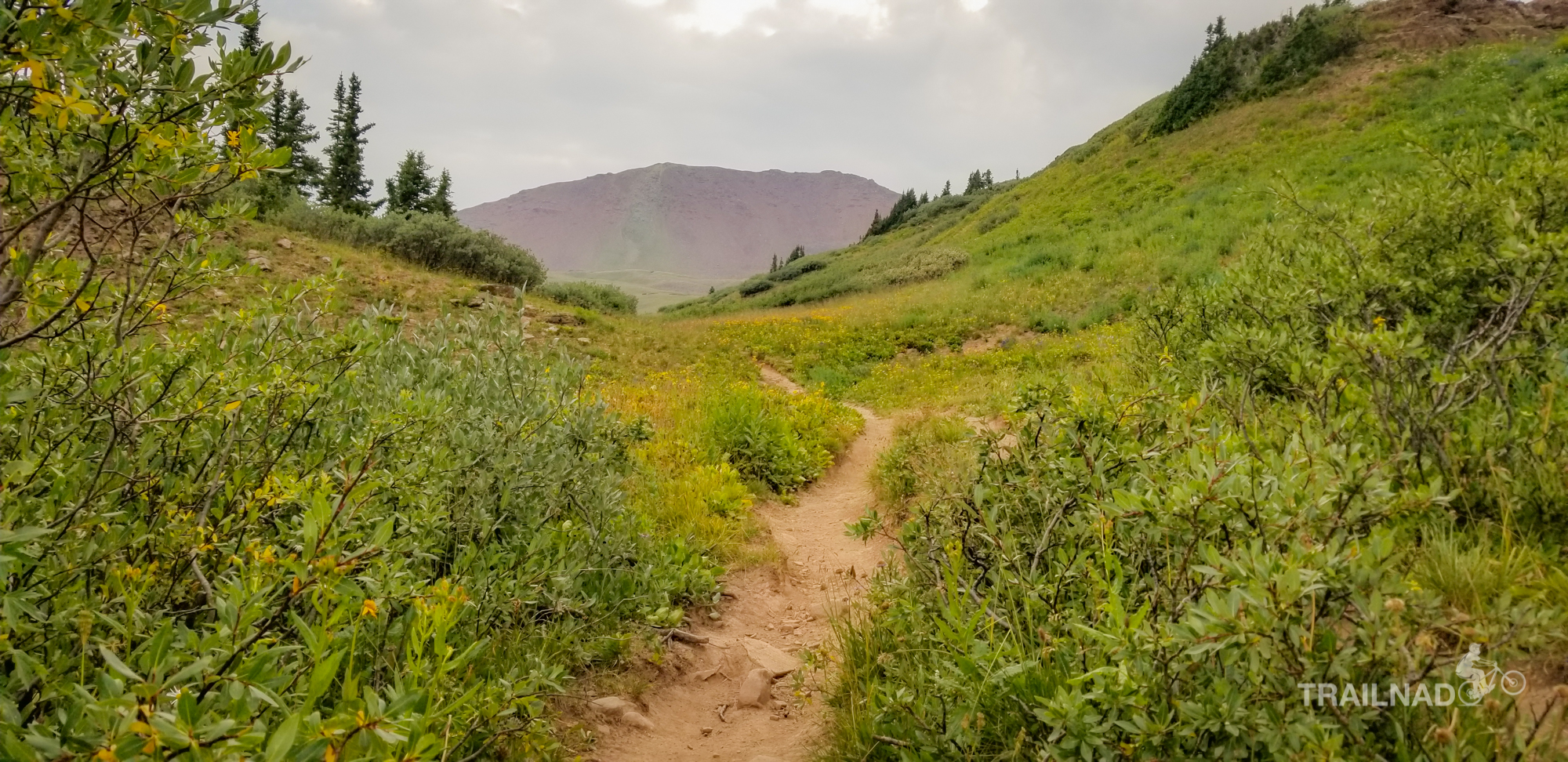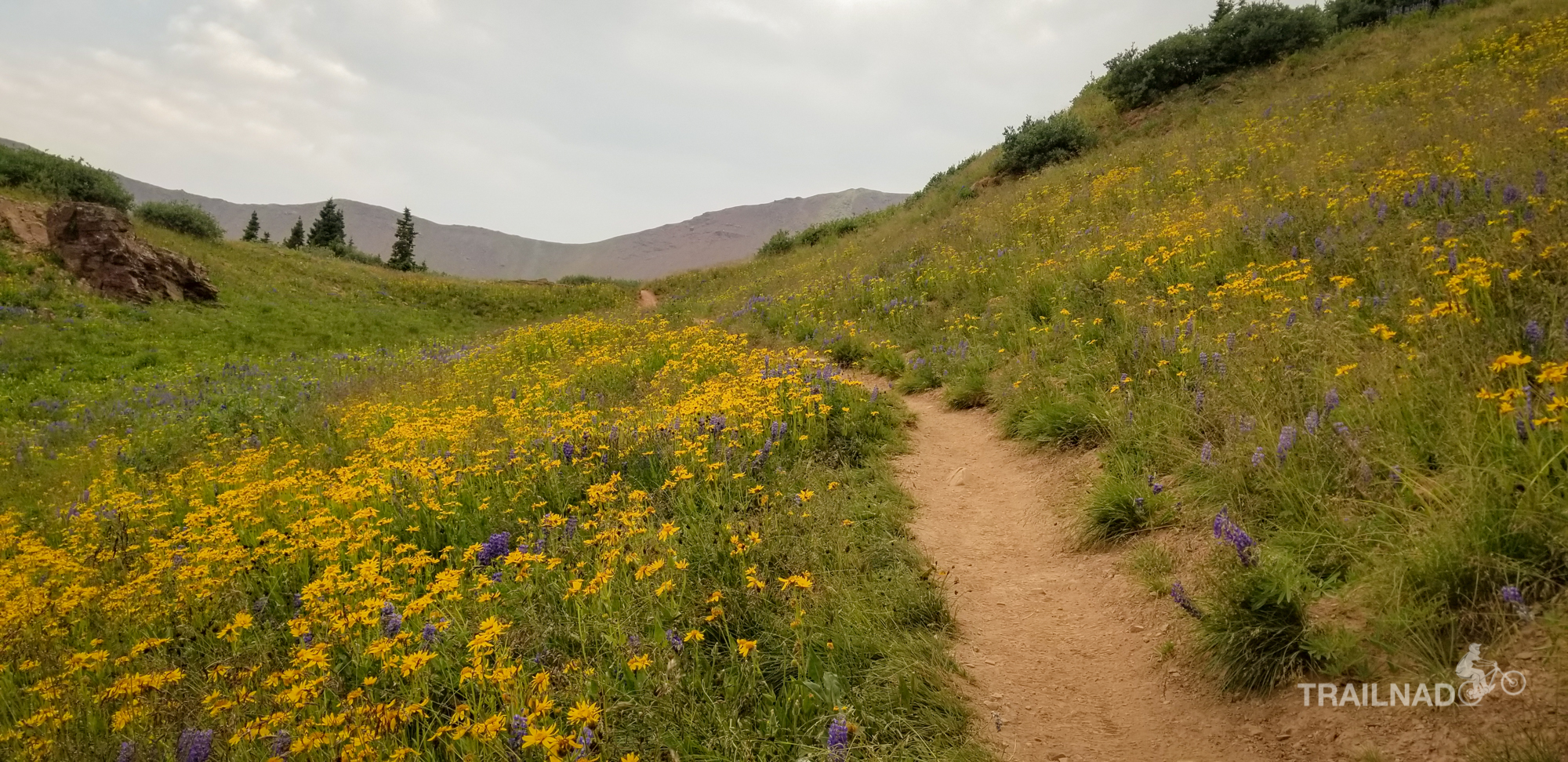 Since Trent knew that we didn't have many days to finish this hike, he was trying to push us to hike as far as we could before picking a place to camp for the first night. At that time I didn't appreciate it that much because I was already super tired. My feet already screamed and asked me to stop. I hiked in a super slow motion mode from the tiredness, but thought that at least I was still moving. Every step counts! I was very far behind from Trent and he started to be worried.
He left his pack where he was and started to hike back to find me. I was so happy to see him. So thankful that I didn't have to hike another mile to catch up with him. He helped me to carry my pack and we decided to camp as soon as we find a good camping spot. We had done our best to stretch out the distance as much as we could. We found a great camping spot for that night with a fabulous view.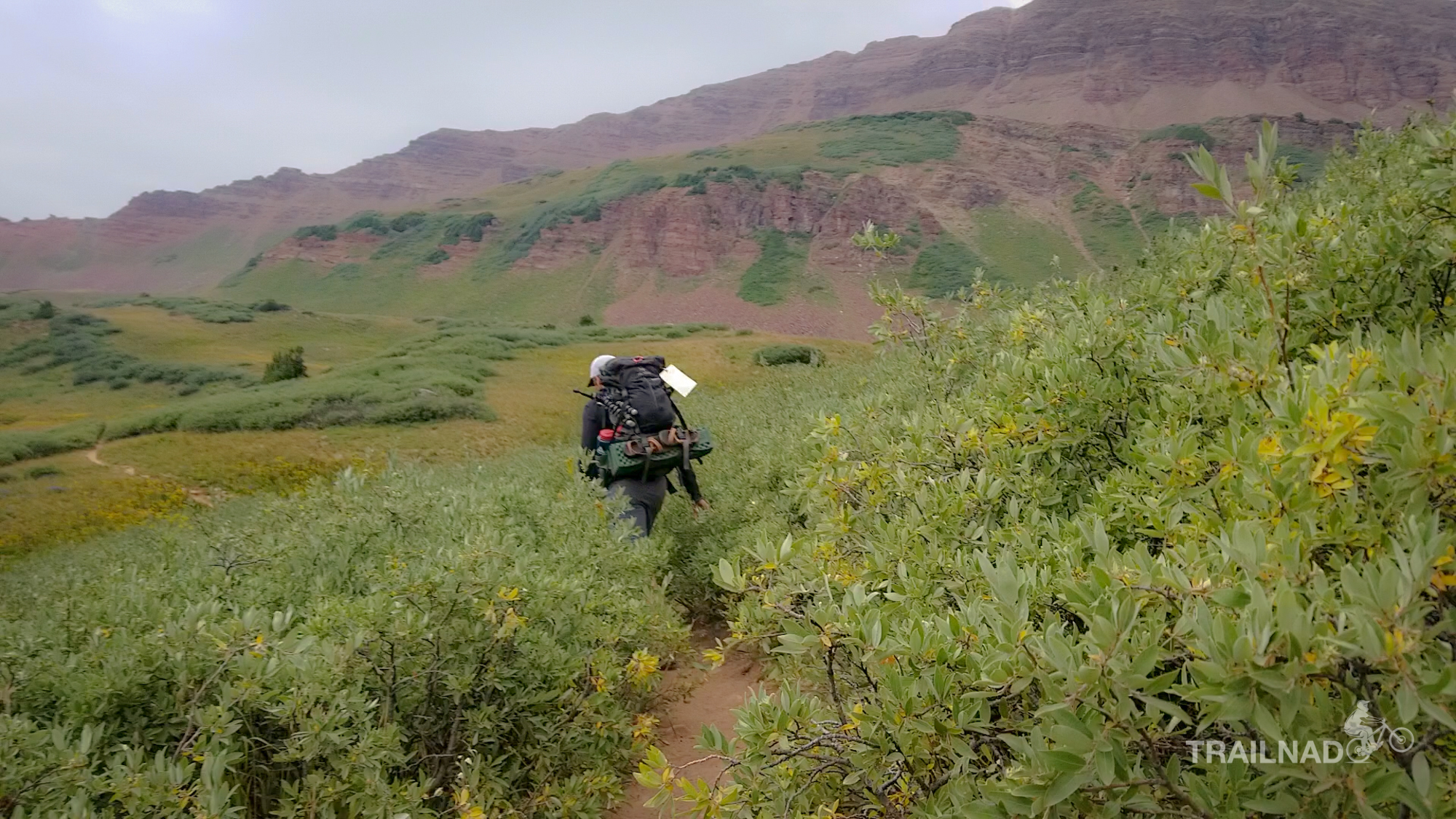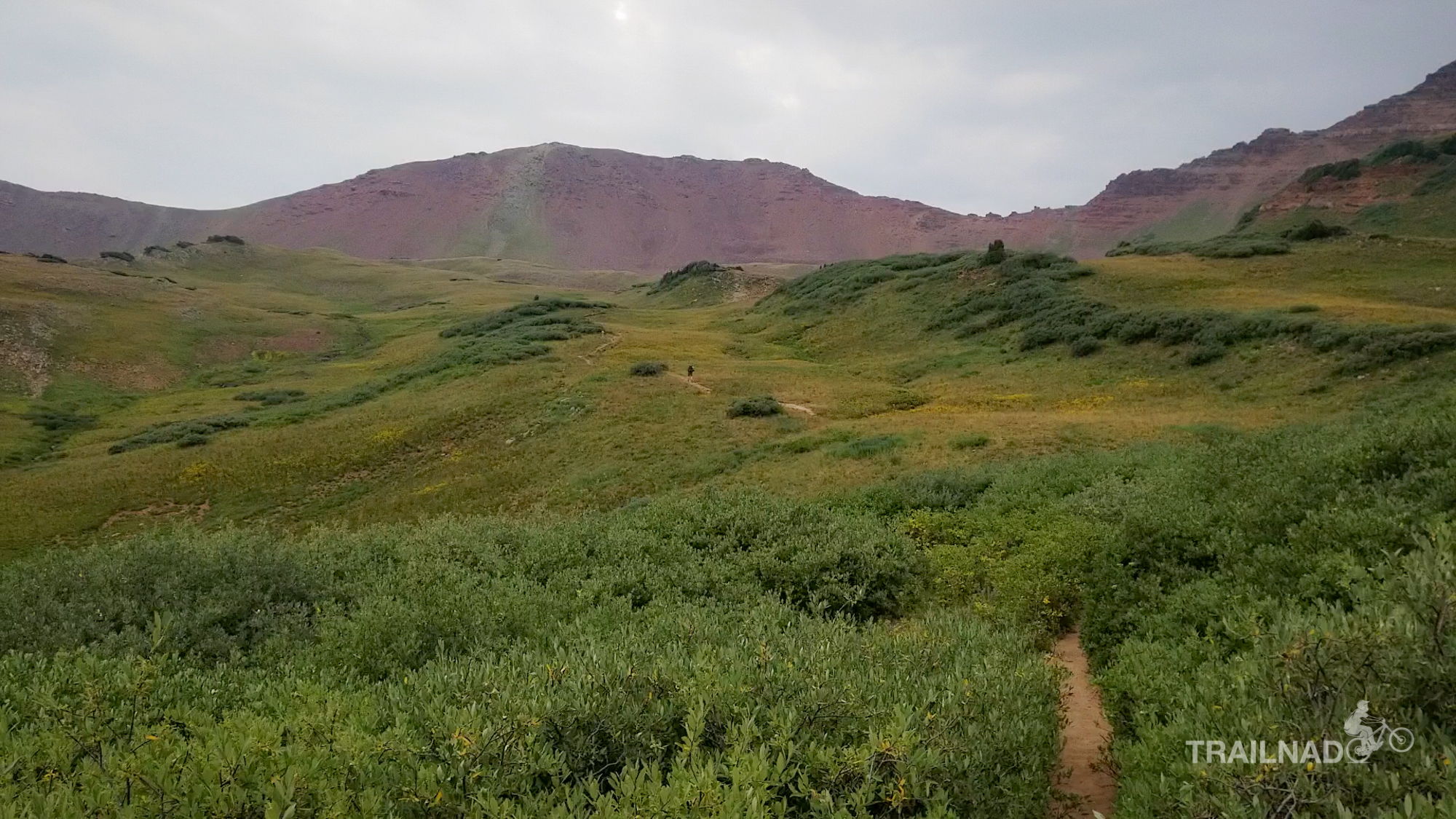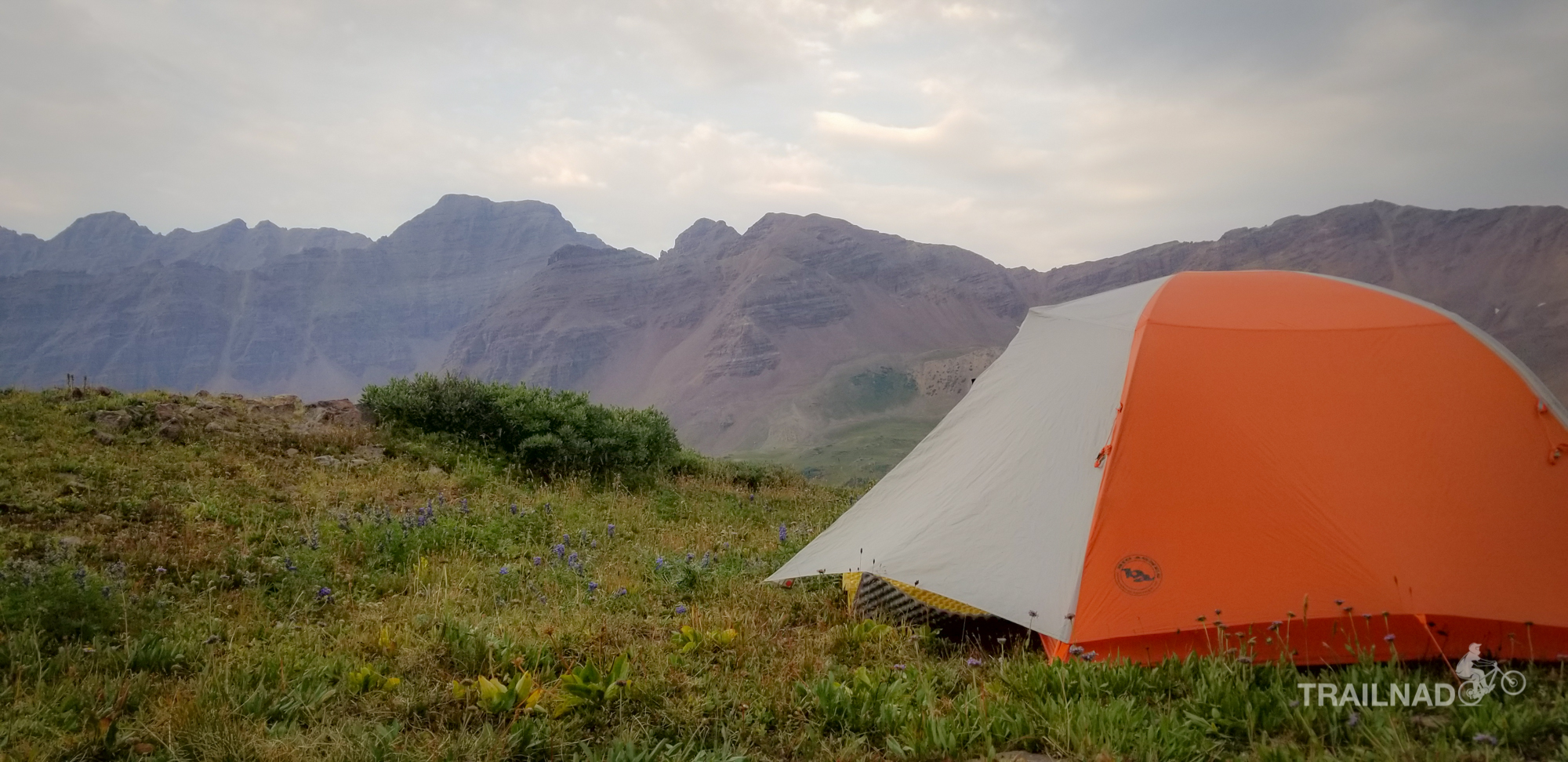 After finished setting up our tent at 6.30 pm, we had dinner and hung out. While we were having fun, a beautiful deer came right to our camp site and just looked at us. We were all paused by it. The deer were not afraid by us. He was wandering around our campsite for a while before taking off. (I didn't have my camera at that time). It was a very awesome experience. Before 9 pm, we went to bed to get ourselves ready for the next day's hike.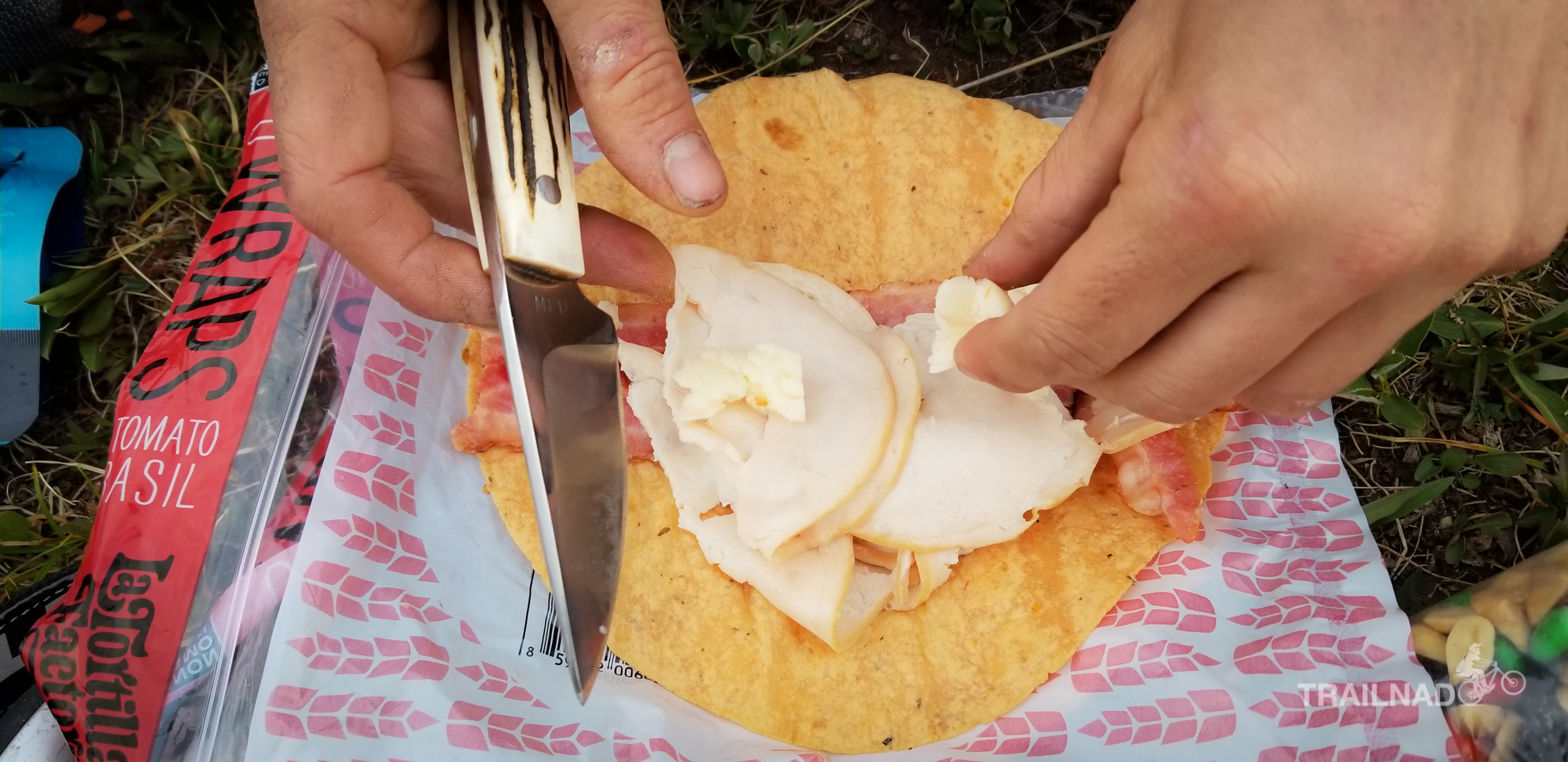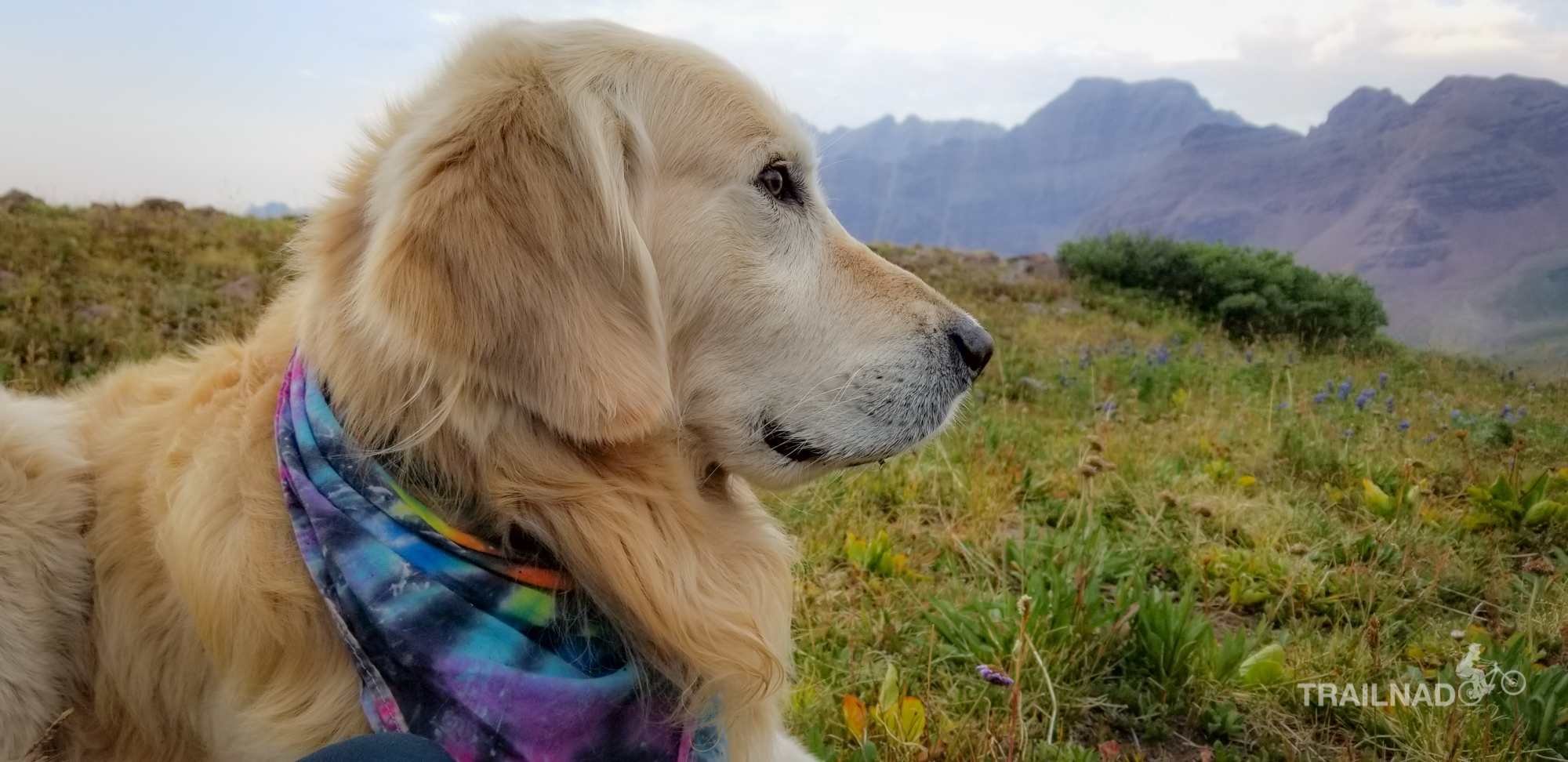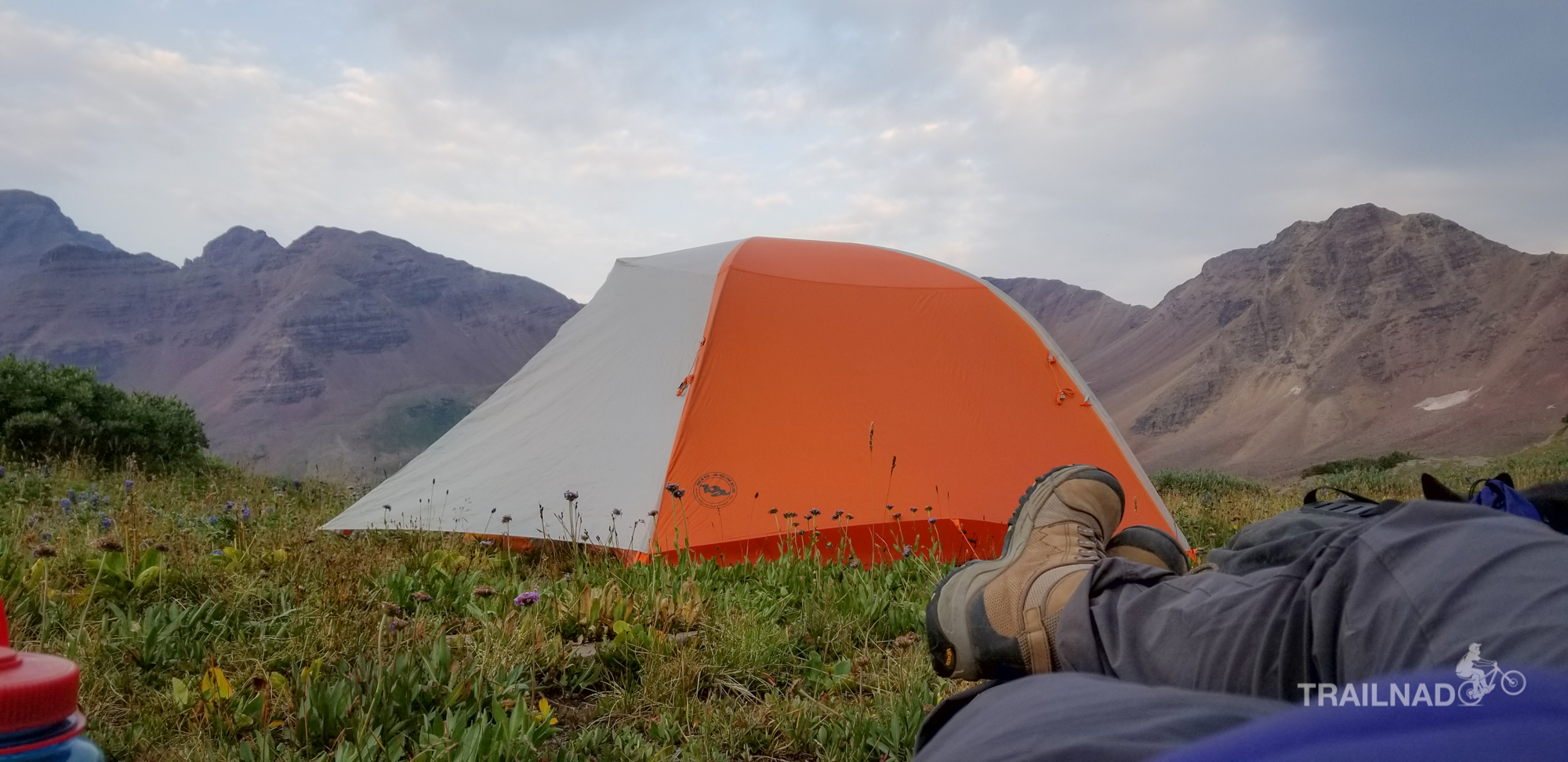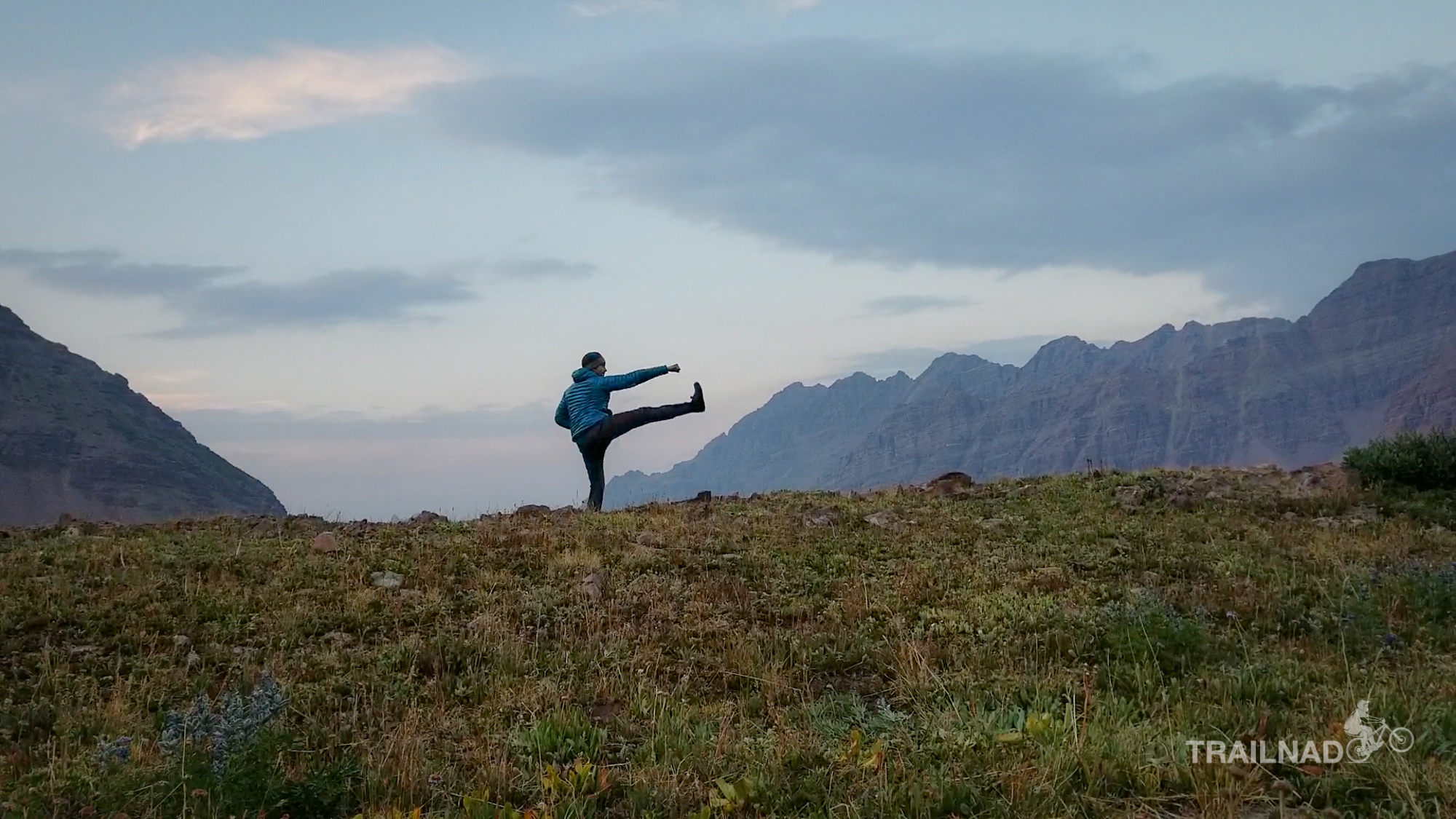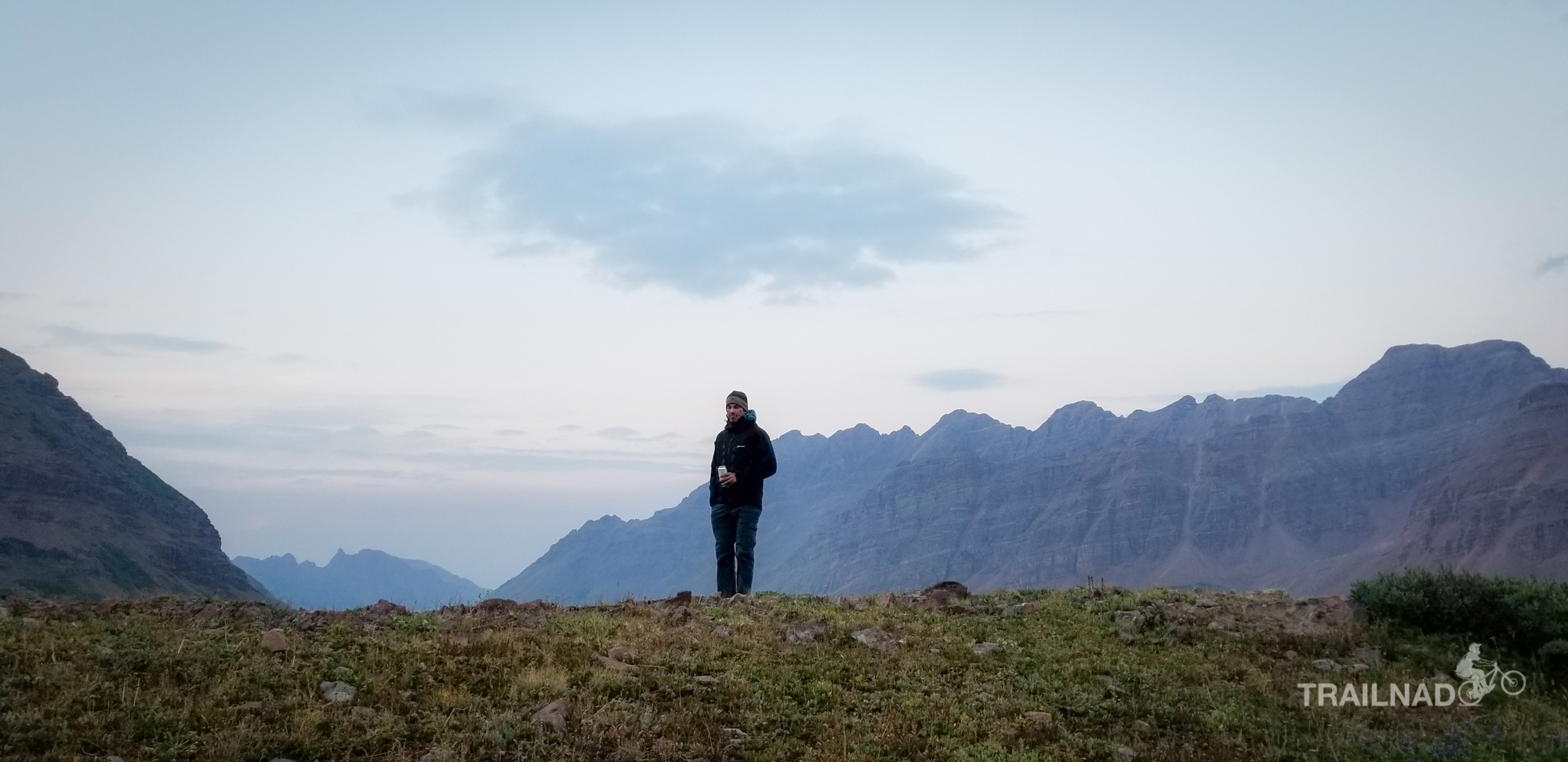 Lessons Learned from Day 1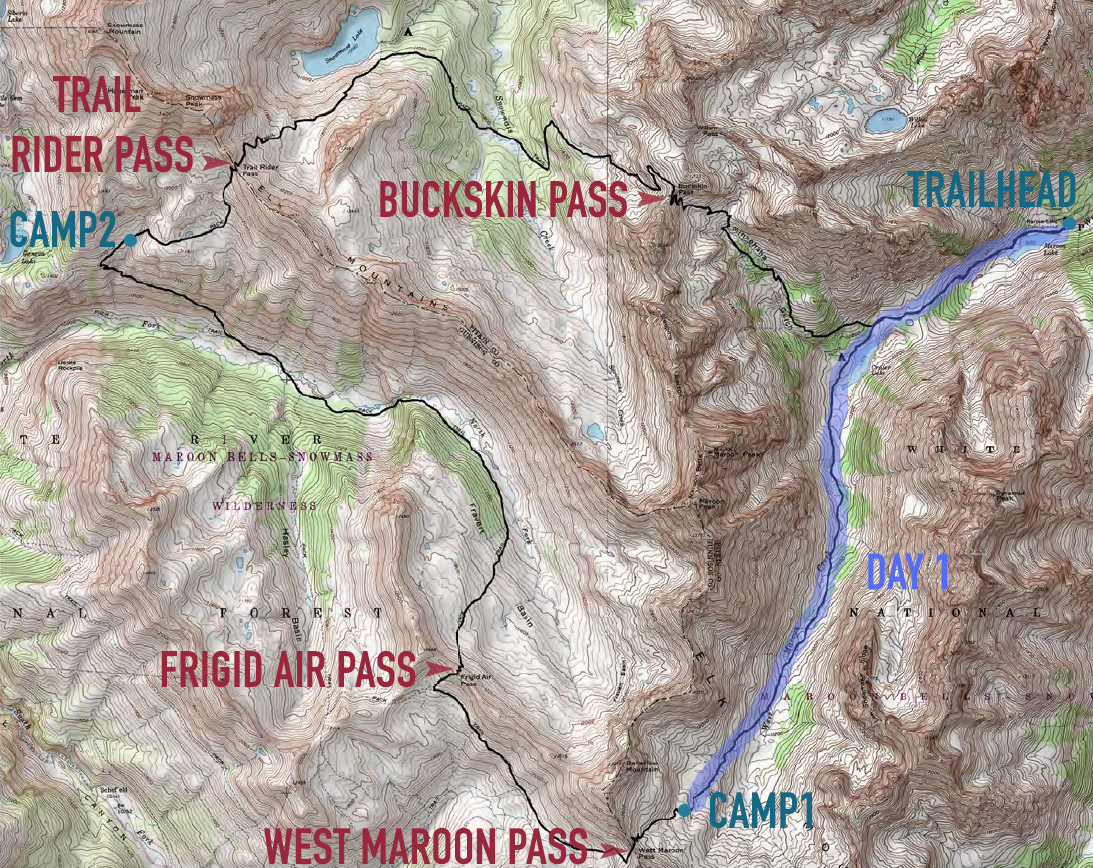 For day 1 hike: Do not carry too much water. There are so many water sources all the way from where we started to where we camped.
Challenges are what make life interesting. Overcoming them is what makes them meaningful. – Joshua J. Marine