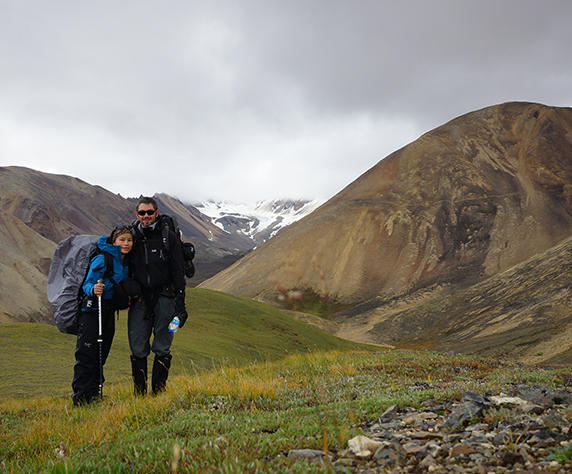 Our Story
We started our outdoor journey together on our first date. It was just a typical lunch date that turned out to be more. We decided to go on a little hiking trip on the same day. We hiked to the top of Stone Mountain in Atlanta from the back of the mountain, which we do not advise others to do.  It was a steep hike and could be dangerous. It might not even be legal to do it (now that we knew).  As always, nature helps people to connect... either connecting people to our own roots, spiritual welfare, or even people to people.  We were connected.
Even though we both have a full time job in Atlanta, every weekend we hear the calling. And we go out and do whatever we can; hiking, backpacking, biking, and more.
Meet the Team
We are just a small family. If you see one of us, you will pretty much always see the rest of us.  We come as a package deal.
Tsali's Daddy
Atlanta native who loves nature, animals, making a camp fire, and good organic strawberry icecream.
Tsali's Mommy
Thai native who never leaves home without her freshly made organic juice, and walkable sleeping sack.
CEO
The most bossy CEO you've ever met. He will never stop bugging you until you throw him a stick, or take him to swim.
Trip or trail suggestion?
Do you have any trip or trail you want us to go? Let's know if there is any specific trip or trail that you want us to explore.